"Shaggy on the go. Italy for three collies "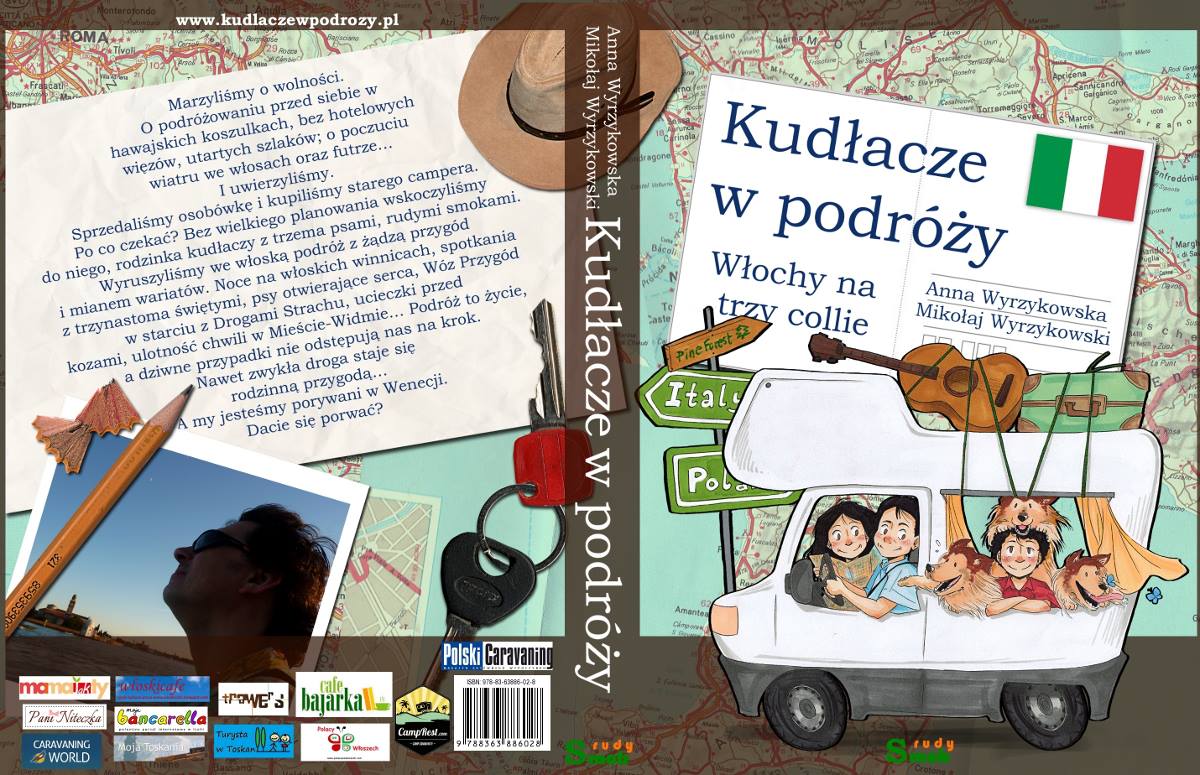 In the online bookstore of the Rudy Smok Publishing House , for several weeks now, you can buy the book "Kudłacze w travel. Italy for three collies "by Anna Wyrzykowska and Mikołaj Wyrzykowski. They are members of a nice family that visited Italy last year in a camper, accompanied by a flock of energetic Scottish Sheepdogs.
Before you start reading it, you should realize that this book is not a normal guide to Italy. It is richly illustrated with photos (white and color), and its content is densely interwoven with stories about the passing places and admiration for the beauty of Italian monuments and landscapes, but above all it is a story about a family. And it is about a multi-person family, because it consists of three bipeds and three four-legged members. "Shaggy on the go" is much more than a guide - it is a treasury of knowledge about Italian attractions, customs and landscapes, passed on subjectively by a family who loves travel, freedom and dogs.
By camper van through Italy
The journey that the Wyrzykowski family made in 2012 is firmly rooted in "here and now". Not only do we get to know Italy through the eyes of campers , but we also learn when exactly they were in certain cities. When the semi-final Euro Italy-Germany match was played in Warsaw, they sat in one of the bars on the main square in Assisi and enjoyed the victory together with the Italians. Reading this chapter, we can feel as if we were there with them: "Just after the last whistle, the inhabitants of Assisi, filled with joy, take flags in their hands and get on their scooters, into cars, to circle the city with the horn pressed, to spread the news of victory everywhere. Those who see them greet them with singing and applause. Everyone is happy: residents, tourists, us, our dogs. The whole city rumbles and grew from the pride of victory. This is what an Italian fiesta looks like! ". When the Spaniards defeated the Italian team in Kiev, the Wyrzykowski family listened to the sad silence in the restaurant in San Giovanni Rotondo. "A battle of one army. Like a duel between a troll and a gnome. (…) The defeat struck the Italian warriors like a bolt from the blue ".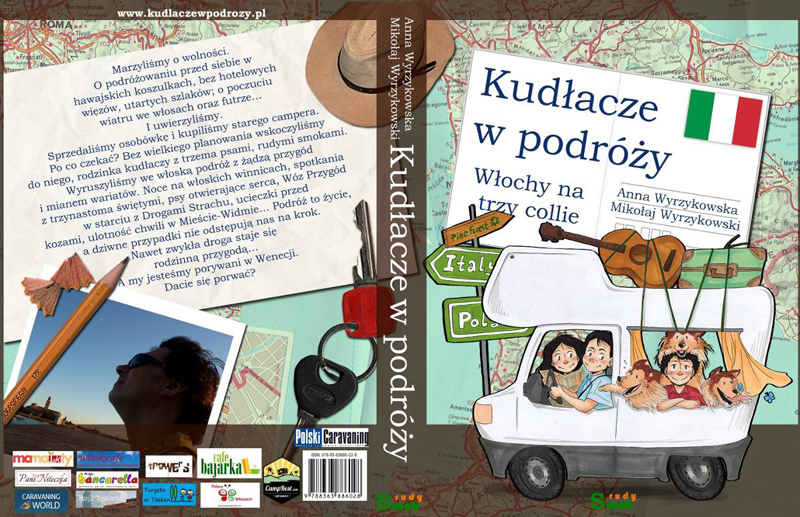 Anna Wyrzykowska
From the book "Kudłacze on the go. Italy for three collies " we will learn much more than just where to go in Italy. We will learn the fate of many saints, including the fascinating story of Saint Rita, Saint Francis, Padre Pio, Saint Anthony and other figures who left their mark on history. We will find out why most houses in Assisi have three doors (and why you never go through one of them) and why the most expensive coffee in the world is so expensive. We will find out where love is confessed on cards, and where with padlocks. We will get to know places where you can stay absolutely free. And above all, we'll find out that when good people come together, they can communicate even without knowing the language.
Melancholy and specifics
Each chapter of "Hairy ...", each subsequent story is signed with the name of the author. With time, when we read the book, we stop checking who wrote the next part - you already know it. The chapters written by Anna are full of details, telling us the stories of famous people whose houses or temples are visited. We get to know legends as well as facts that stick to the ground. Santa also pays attention to details, but in a completely different way. He pauses over details, sharing with the reader the feeling that a given object evokes in him. Anna leads us through narrow Italian streets, showing the beauty of the monuments and their history. Mikołaj stops every step, contemplating the moment and communicating the mood and impression to us. It is he who interweaves the text with metaphors and describes reality in a serious poetic language, rarely found in such a young man. His terms such as "statues decorated with bronze" and "Juliet's house full of love covered with chewing gum" delight and tell more about a given place than the encyclopedic chapters in classic guides.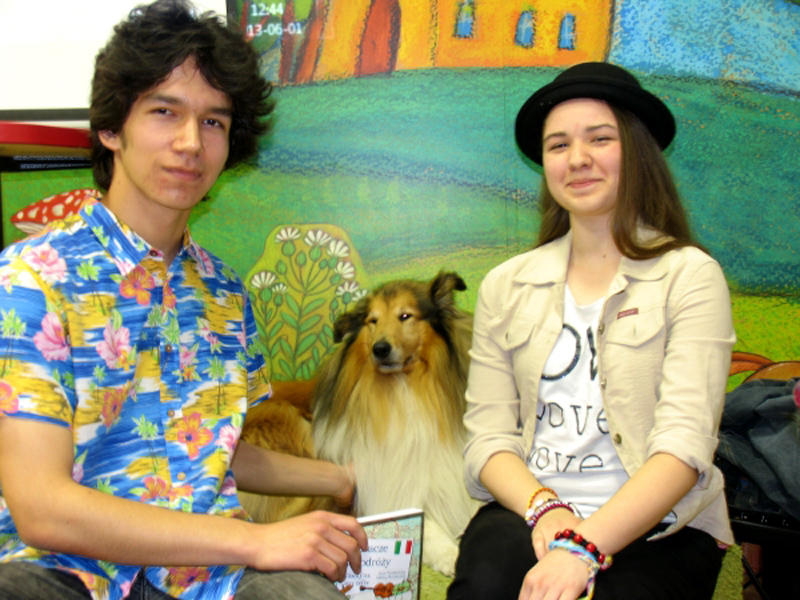 Mikołaj Wyrzykowski
One cannot ignore the "tre lassie" , that is, a furious group of fiery shaggy hairs traveling through Italy with their guardians. Caro, Lalka and Nebra aroused widespread interest, while showing human kindness. There were many people who wanted to even stroke them or take a photo with their fluffy pets. There are many stories in the Wyrzykowski's book about filling dog bowls with water, talking and friendly smiles at every turn. Undoubtedly, the collies accompanying camperists opened people's hearts. Such relationships warm the story, which is so full of warmth and kindness, making you want to go to all those places where nice people live, so open to foreigners. Who knows, maybe after such a trip we will also sit down to our book - as advised by the Wyrzykowski family?
A writer by profession, a passion of a cat. One day he will see what is behind the Urals - good to Vladivostok. So far, when he can, he enjoys the sun of the countries of southern Europe. And it's also fun;)
Enjoyed reading this article? Share it!