Sun, sea and golf - in Italy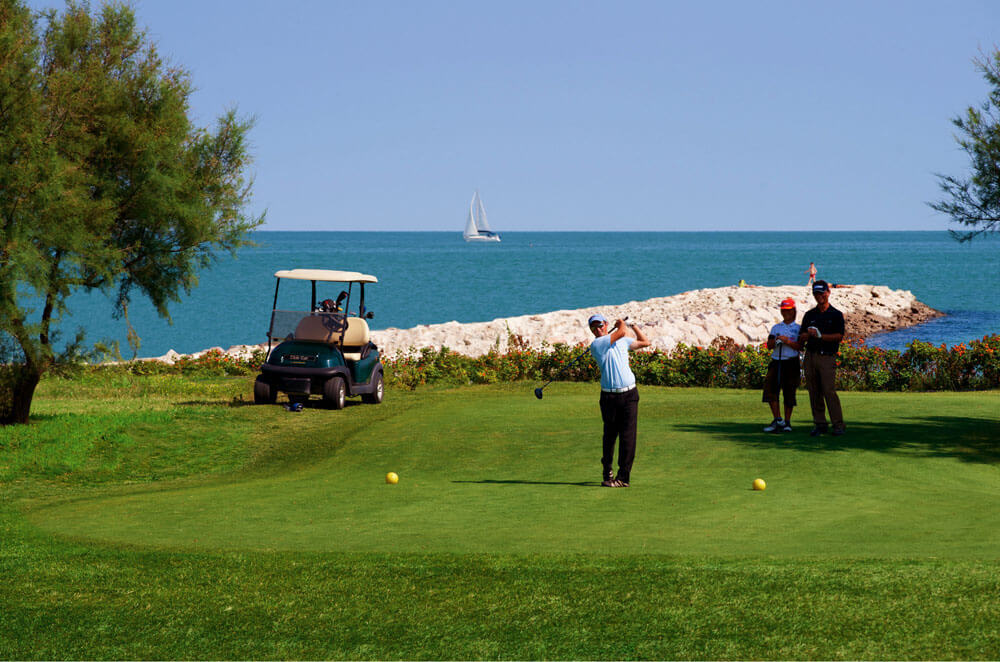 Golf is no longer associated with an elite sport, available only to millionaires. The number of avid players is growing fast. What if you go golfing around Venice, to charming Caorle?
To enjoy one of the most wonderful cities in the world and to relax while playing golf are possible if you choose camping Pra 'delle Torri .
Who hasn't seen Venice?
Let's start with the fact that if we do not have a thick wallet, choosing Venice as a place of accommodation will not be a hit. Venetians do not complain about the lack of tourists and in their "palazzo" prices can increase freely. Due to the fact that the city is built on water and everything has to be delivered this way, the prices are respectable. And crowds, crowds, crowds, especially in summer. You can only dream of peace and quiet. Probably cheaper, for example, in Caorle.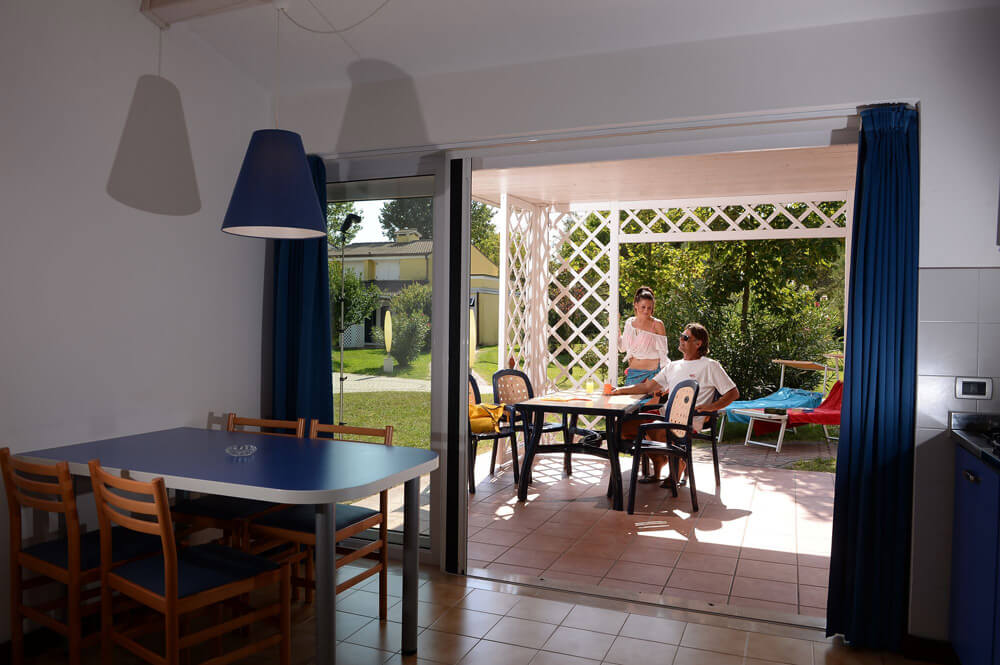 Caorle is a beautiful resort in northern Italy, eagerly chosen especially by families with children . Caorle is liked for its sandy beaches with a gentle descent to the sea. The city has an extremely charming old town with romantic, winding streets and a tourist port from which we will sail to Venice. The winding streets in the city center were once water channels that were later buried.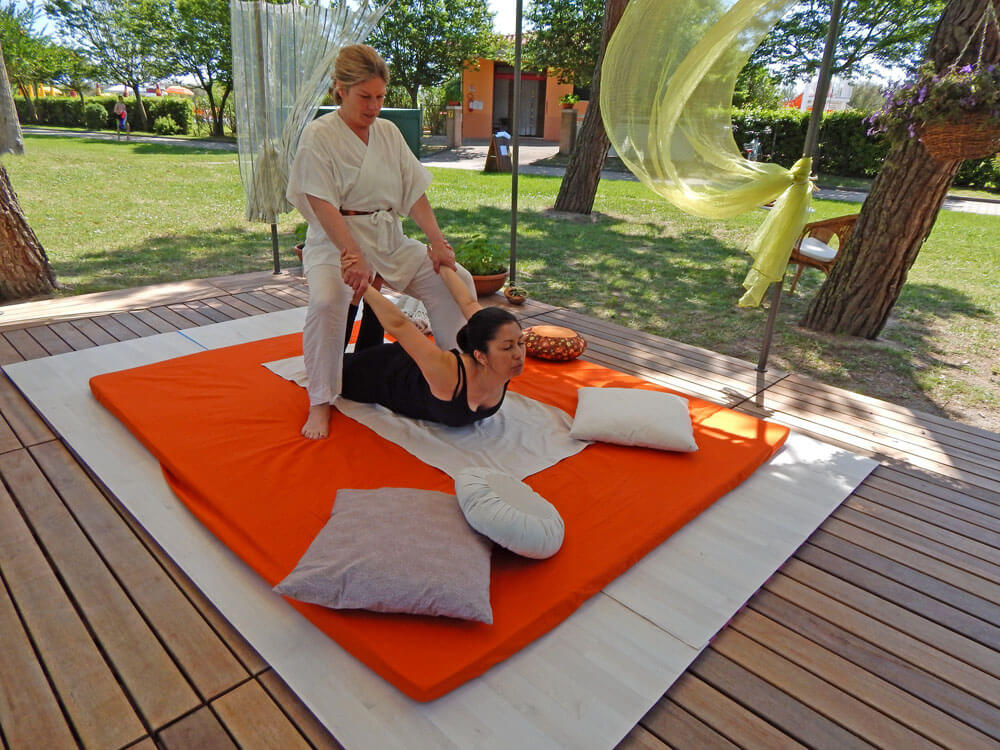 The historic center, harbor and aquapark are located directly in Caorle. Porto Santa Margherita is separated from Caorle only by the River Livenza. It is a modern, pleasant summer resort with a long beach and good facilities. There is also Caorle Altanea - a newly built resort on a green meadow , offering modern facilities (hotels, apartments and villas with swimming pools).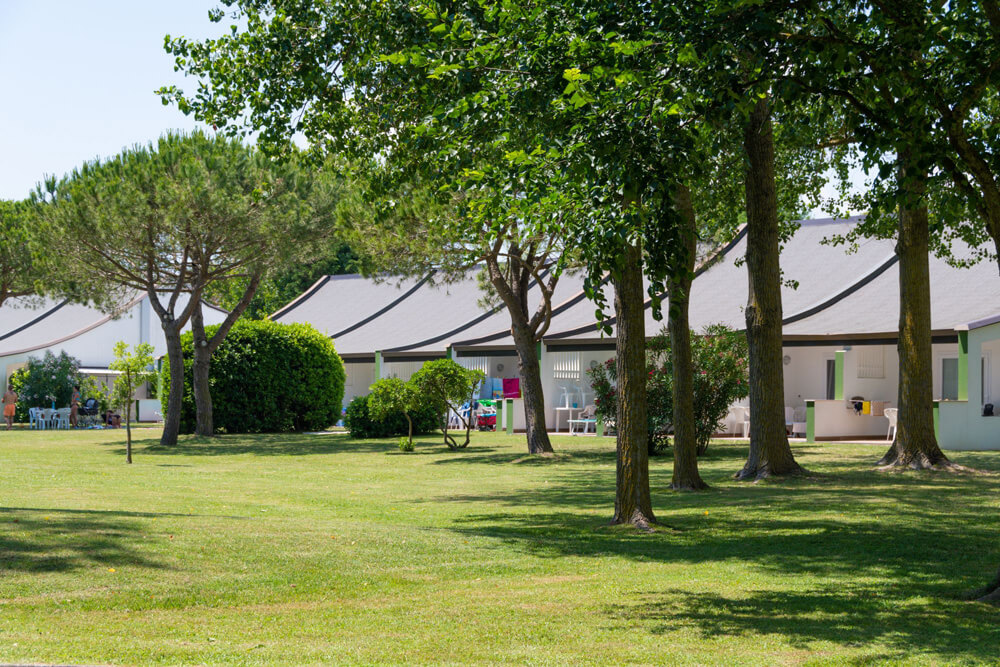 From Caorle to Venice we can get by using the bus to Lido di Jesolo, and then change to the ferry to Venice itself - the price is around 20 euros. Alternatively, we go to Jesolo with our own camper / car, and from there by ferry to Venice. We can also take a boat from Caorle to Venice for about 35 euro. The distance is approx. 77 km.
Centro Vacanze Pra 'delle Torri
Pra 'delle Torri is set on 120 hectares of land , right by the sea. Greenery provides shade and fresh air. Centro Vacanze offers several types of accommodation. We can choose, for example, a three-star hotel with 68 rooms. The property also offers a full board service or a choice of individual meals.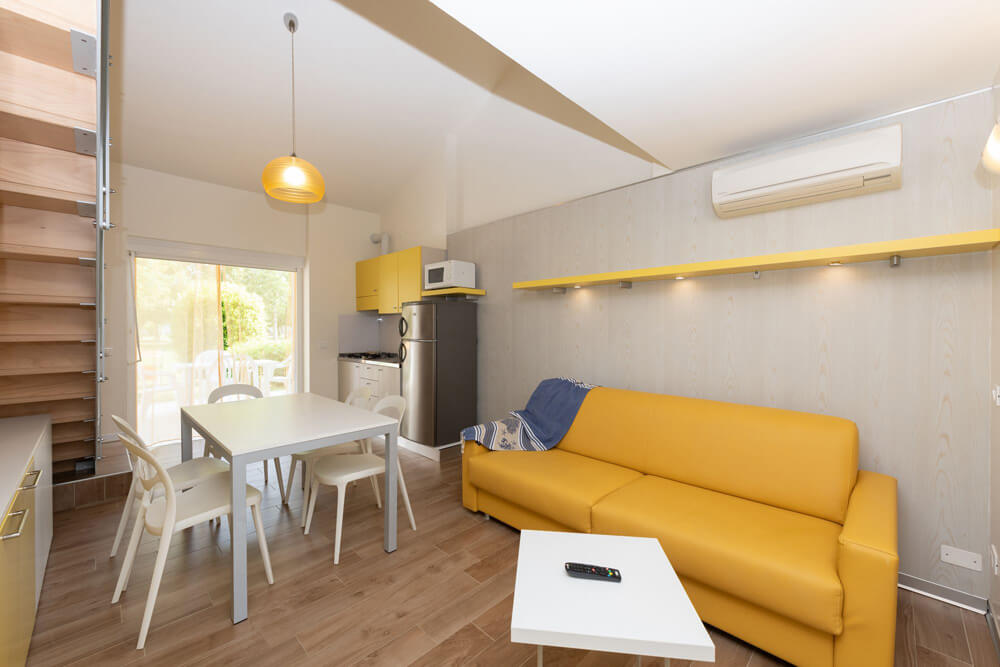 Another option is to choose a smaller or larger mobile home . Each has a living room with a well-equipped kitchenette and a terrace. The bungalows are slightly larger and have two floors. They consist of two bedrooms, a living room with a kitchenette and a patio. Size of course to choose from.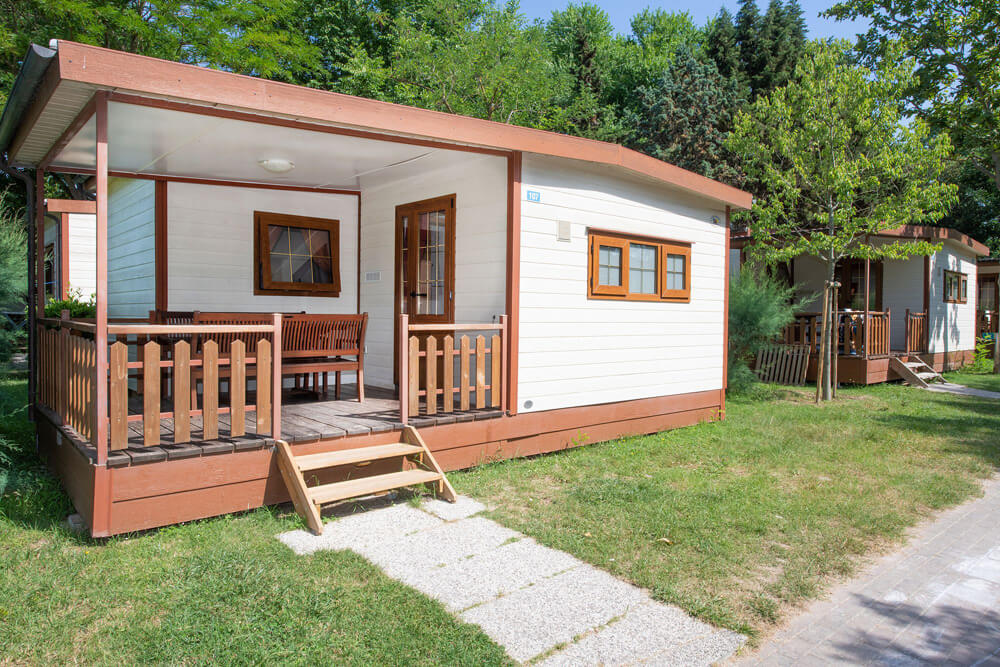 There are also apartments, which include a living room (with a kitchenette and a sofa bed), two bedrooms and one or two bathrooms and a terrace. They will be suitable for a large family or group of friends. Fans of typical camping experiences will be satisfied with the large field intended for motorhomes, caravans and tents . There are three types of workstations to choose from - standard, maxi and pinette, which differ in size, services and location.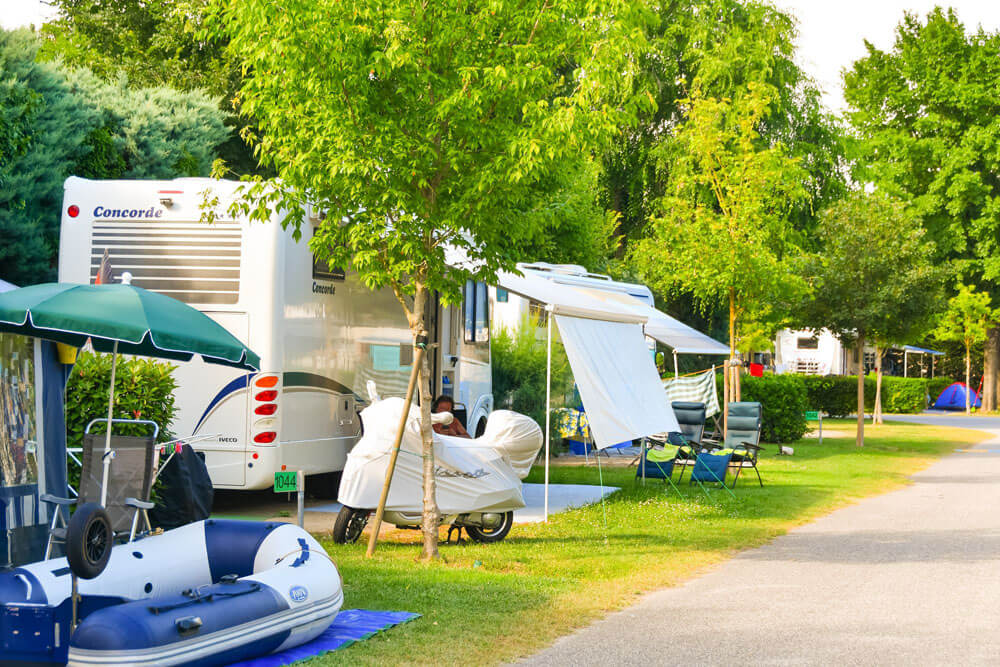 Centro Vacanze Pra 'Delle Torri has five restaurants , from a self-service eatery with homemade food to an elegant one by the golf course. The dishes are prepared with fresh, regional products. An extensive wine list is also offered.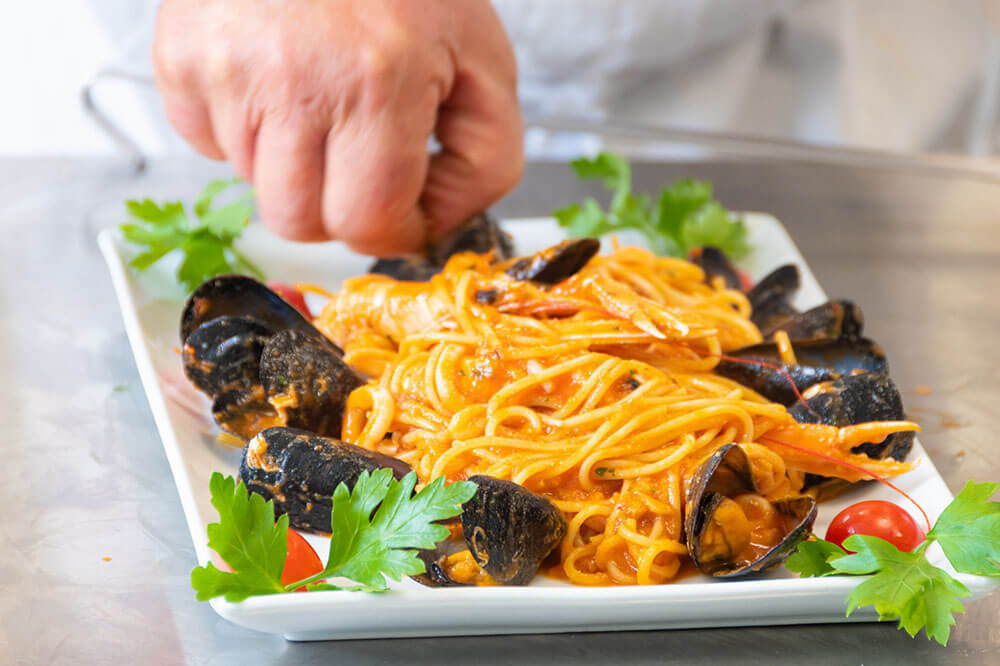 There is no question of boredom at the campground! There is a water park with numerous pools and slides. A large playground will attract children, and young people and adults who like sports will be interested in the pitches, tennis court, fitness classes and archery areas.
You can move around the facility by rented segways . Pra 'delle Torri, together with the Holiday Center, offers bicycle rental for adults and children. There are also two cars for rent. In low season, we can rent sun loungers and an umbrella for free . Guests of the resort can request a cot for free .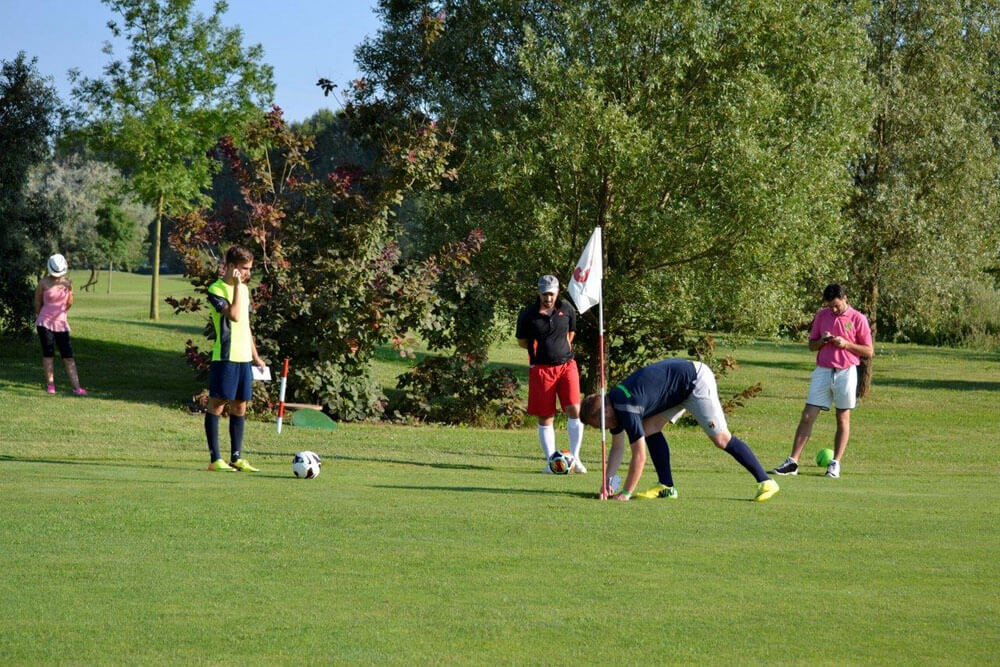 A real attraction is the nearby 18-hole golf course , which has been operating since 1991. Beautifully situated, overlooking the sea, the place attracts sports fans from all over Europe, especially from Austria, Germany, the Netherlands, Denmark and Slovenia. There is a golf school at the facility, run by Jason Somers, which educates players of all levels. There are group, couple and one-to-one lessons, as well as courses designed specifically for young people.
For guests of Centro Vacanze Pra'delle Torri, in the period from April 17, 2019 to September 29, 2019, a special 40% discount on the use of the field has been prepared!
So if you dream of an exclusive Italian vacation, do not hesitate and come to Pra 'delle Torri.
A lawyer who loves traveling. Always with a book on the go. I collect memories of the color, taste and smell of every place I visit.
Enjoyed reading this article? Share it!