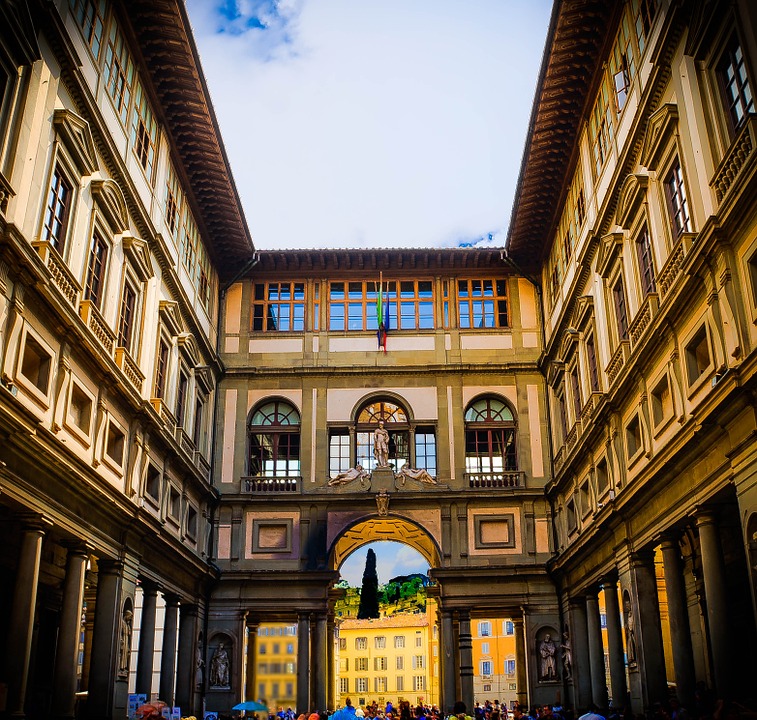 The first thing you see when you come to Tuscany is the perfect harmony between the undulating multi-colored hills and the line of the cities whose towers emerge from the morning fog. You can spend the whole day on the hill, watching the sun illuminate the bell towers of the churches, then around noon, it hovers over them, and the closer to the end of the day - it lights them red (of course, when planning a vacation in Tuscany, hardly anyone assumes that they will spend the whole day on the hill outside the city, but to feel the unique atmosphere of the Tuscan countryside - it's worth trying!). Anyway, we are in Tuscany, the cradle of art and culture whose beauty inspired painters, directors and ... fashion designers. In order to spend a vacation in this enchanted place, it is worth asking yourself what is the most important for us during the holidays. Gorgeous Italian architecture? Food that fires the sense of taste? Rest in the bosom of nature? When we answer this question, it is important to plan accordingly which places we will visit. And if we are interested in a bit of everything ?! Don't worry - Tuscany has everything you can dream of.
A holiday in the land of dreams
Visiting Tuscany is worth starting in a city that is recognized all over the world as the "capital of beauty" - Florence . It is here that you will find the finest examples of Renaissance and Baroque architecture. It is enough to look at the magnificent shape of the Ufizzich Gallery to understand how much love has always been given to art here. Of course, you should not just stand in front of the gallery - it is really worth going inside, if only to see with your own eyes the most wonderful examples of paintings by Italian artists, such as The Birth of Venus or The Spring of Sandro Botticelli. Then it is worth going a bit further, to meet the symbol of the city - the Cathedral of Santa Maria del Fiore dominating its surroundings, whose enormous dome was a real achievement of Renaissance engineering. Of course, while traveling, you must not forget about the stomach matters ... When it comes to eating in Tuscany ... well, probably everyone ate here, that the basis of healthy eating for every Tuscan is a sip of good wine! And indeed, the passion for this drink can be seen at every step. It is worth visiting several small vineyards that have been run by the same families for generations to try the delicious Chianti , Brunello di Montalego or Vino Nobile di Montipulciano . Active rest will also love Tuscany: the Tuscan-Emilian Apennine National Park is a place where you can traverse mountains, valleys and picturesque mountain passes for a week on foot or by bike.
Campsites in Tuscany
Finally, a little about finding the right accommodation in Tuscany. It is a trivial matter, and yet it is of great importance. Unfortunately, most hotels or city hostels have the disadvantage that ... they are in the city center - so if you want to visit and be able to relax close to nature, it is worth planning your vacation in Tuscany using the extensive network of camping sites. Campsites in Tuscany are among the best in the country. There are no amenities here - you do not even have to come with a trailer, because it is possible to rent bungalows or apartments on site! We especially recommend Camping Campo dei Fiori , which is created for the demanding tourist. Located in a green, shimmering, soothing forest, only 700 meters from a clean and peaceful beach, it allows you to rest and relax after a day of sightseeing. On site, water sports enthusiasts will jump for joy: the campsite has windsurfing, kitesurfing and, of course, surfing equipment rentals. After an active day, it is worth eating something - this is also no problem, because we have a pizzeria, a restaurant, a fast food bar and a grocery store with fresh products "under our nose". For people traveling with children, this campsite is extremely friendly: the animators every day conduct activities and organize games and fun on the playground, and on hot days, the paddling pool adapted to their needs becomes a real land of water madness!
I love traveling, it's an understatement, it's just my whole life. I spend 80% of the year jumping here and there :)
Enjoyed reading this article? Share it!