Lake Garda from the kitchen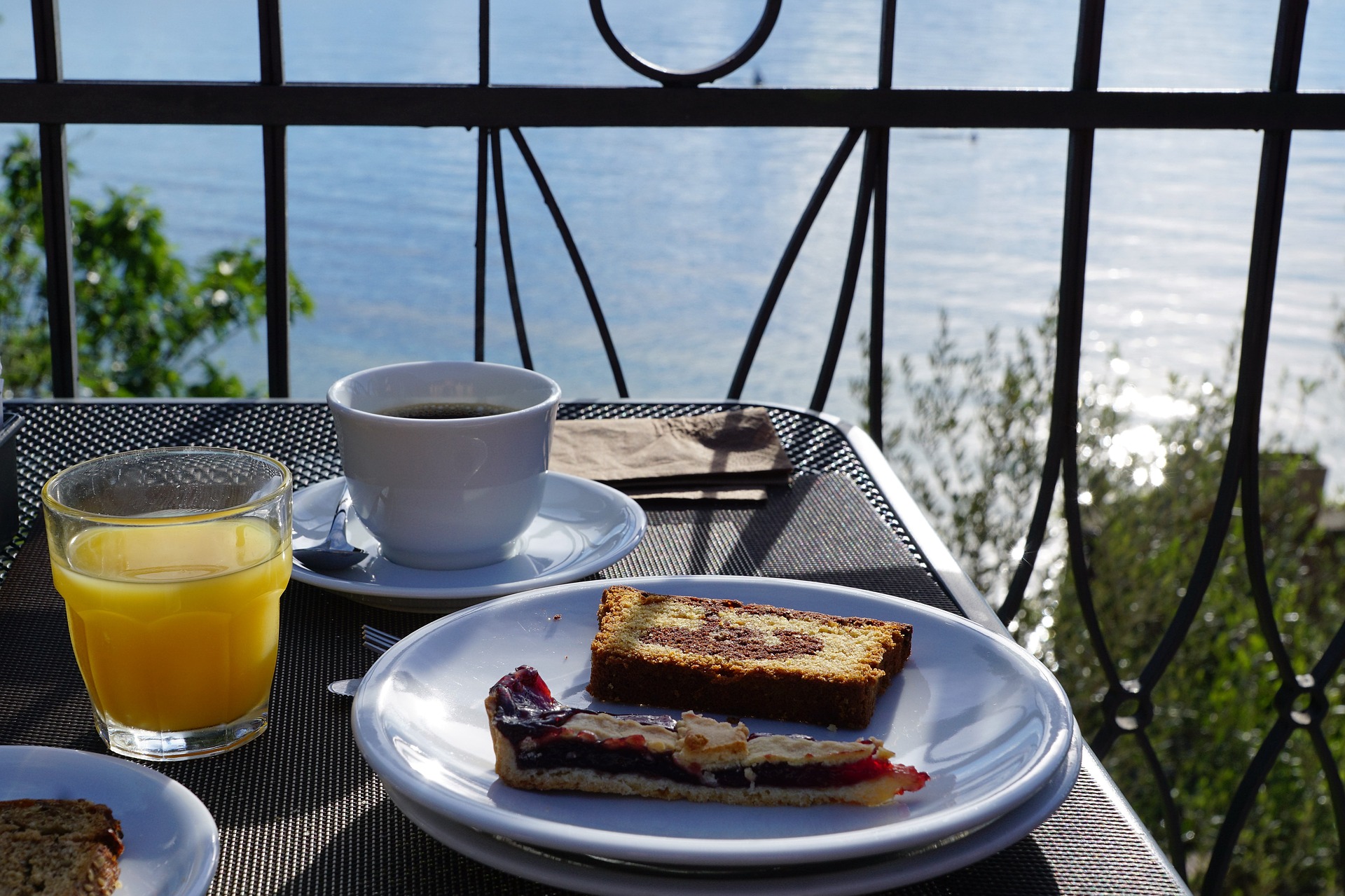 Lake Garda is located in the north-eastern part of Italy. This place is loved by tourists from all over the world. Lush vegetation, vineyards and majestic mountain peaks dominate this famous body of water. There are also many picturesque, often historic towns with intimate, but often excellent restaurants and bars. It is in such places that we have the opportunity to discover the amazing flavors of local cuisine.
Lago di Garda is an extraordinary place. It is not only the most beautiful, but also the largest and cleanest lake in Italy . Lovers of water sports, sunbathing and fishing eagerly come there. The southern part of the lake has a more Mediterranean climate than the northern one and is full of thermal springs. On the other hand, the northern shore of Lake Garda is shrouded in mountain peaks, which is why the wind blows there more often, and this is favorable, among others, for practicing windsurfing.
Lake Garda on your plate
The cuisine, as it dominates Lake Garda, combines the flavors of three neighboring regions: Trentino, Veneto and Lombardy . The northern, mountainous surroundings of the basin are mainly dishes that contain a large amount of onions, potatoes and bacon. The specialty of this cuisine is cured meat with beans . In this part of the lake, the influence of German cuisine is also noticeable, which is why in local restaurants we can find apfelstrudel (typical German apple pie).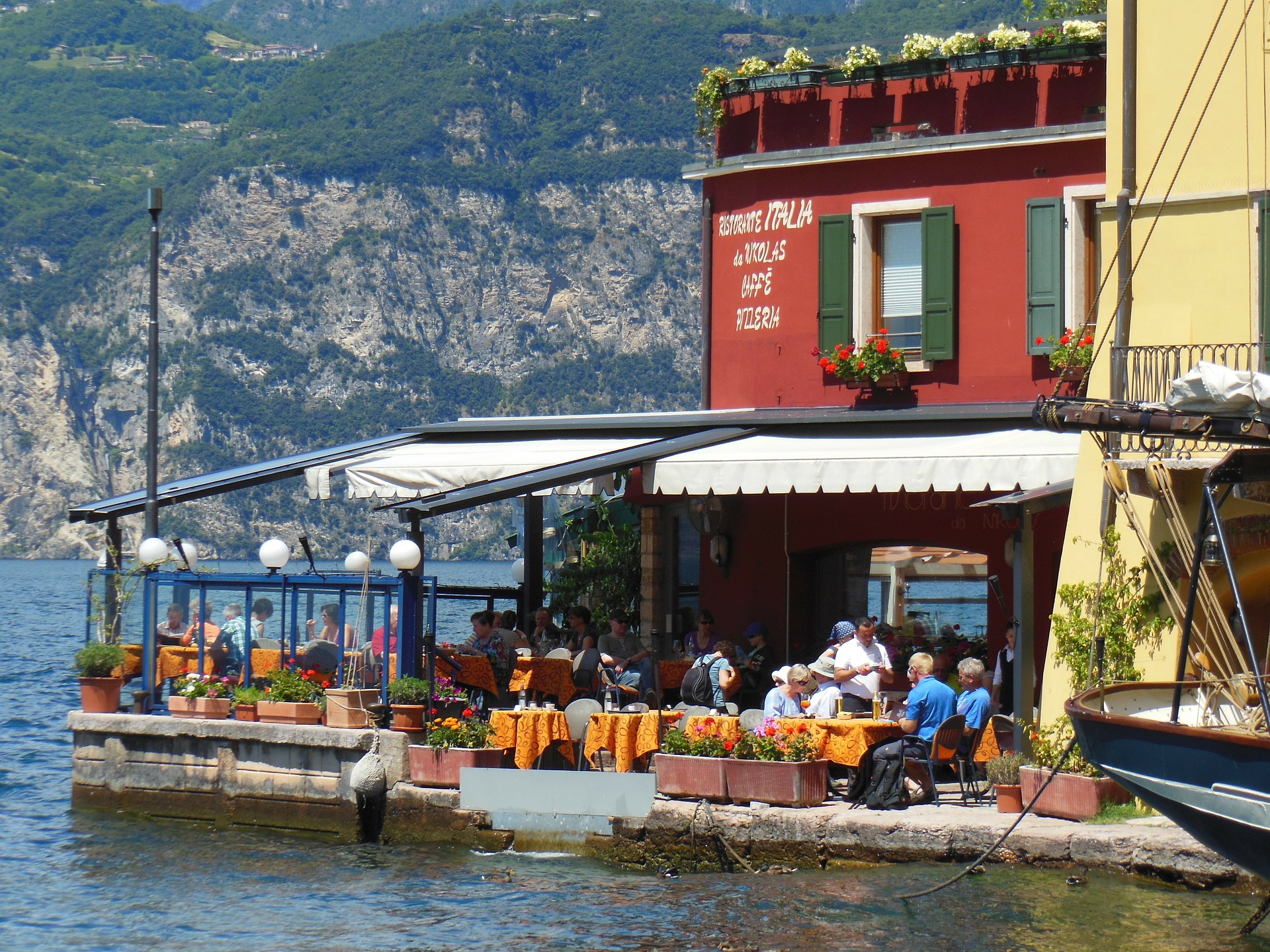 Each Italian region has its own unique wine. Vino Santo, the holy wine, is produced in the vicinity of Lake Garda. It is made from grapes that are dried for several months and then crushed during Holy Week. Hence the name of this drink. Vino Santo is a sweet white wine that is produced only 10 km from Lake Garda and has been placed on the Slow Food heritage list as a regional product.
The cuisine at Lake Garda is also dominated by typical Italian specialties , i.e. risotto, pasta and dumplings in various versions - strangolapreti (spinach dumplings made from stale bread) or bigoi (thick spaghetti typical of Venice).
We will also taste a local delicacy there - carbonara gardesana . However, the most popular and obligatory dish of the region is carne salda, i.e. grilled slices of meat served with beans . Among the desserts, in addition to the typically German apple pie, we can also find popular Italian delicacies such as panna cotta, tiramisu and semifreddo (a combination of ice cream and cake).
Between meals, i.e. relaxation for the demanding
When crossing the shores of Lake Garda in search of new flavors, it is also worth taking care of appropriate accommodation. 300 meters from the picturesque town of Lazise, on the eastern shore of the lake, we find the comfortable and much liked Camping du Parc . This resort is only 500 meters from its private beach and water body. This place is valued for its high standard of services, convenient location and friendly service.

On the campsite you can rent comfortable and well-equipped holiday homes with air conditioning and heating, with a kitchenette, bathroom, bedroom and a spacious patio. The resort also has plots with sanitary and electricity connections, so you can come there with your own camper van.
Camping du Parc attracts fans of water sports . In this part of the lake, there are ideal conditions for windsurfing, and many people go kayaking and pedal boats there. In addition, the resort guests have at their disposal a swimming pool , gym and a football and volleyball court. Children can spend time on the playground , use the swimming pool with slides or participate in games and activities organized by local animators.

The resort has its own restaurant . It's a great place to get back to enjoying local cuisine. We will eat there delicious breakfasts and lunches in a typically Italian version. Dishes such as gnocchi, mozzarella di bufala or burrata are especially worth trying. The vicinity of the lake means that dishes made of fresh, freshwater fish are also served there.
Italy, Croatia, Spain ... are the countries I would like to come back to every summer. I like to discover new places, whether it is a bustling capital city or a quiet town on a mountain slope.
Enjoyed reading this article? Share it!