Iron roads, or via ferratas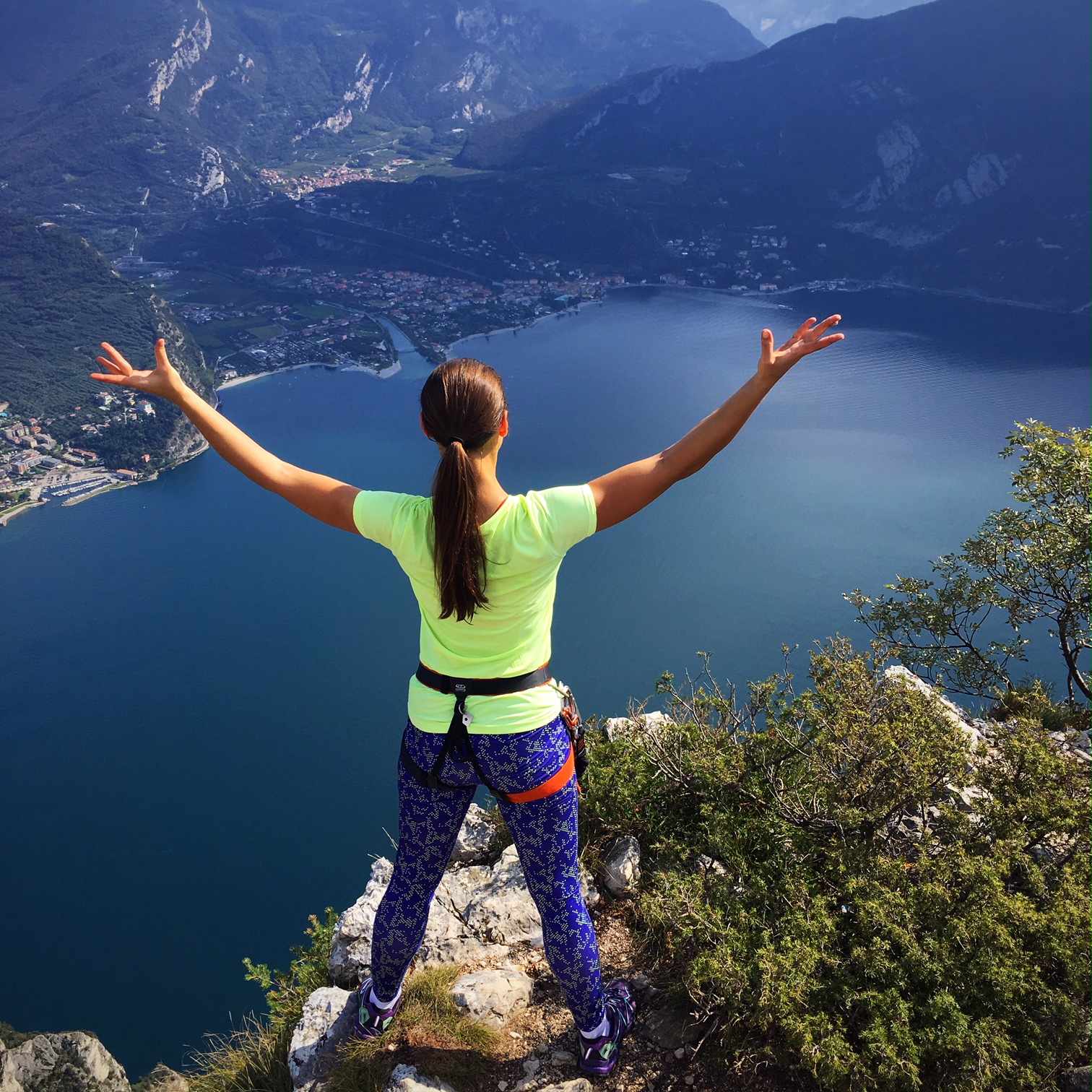 Do you already have plans for the upcoming warm spring weekends? Why not go to the mountains to the Garda? : D
Garda Trentino is a unique place for lovers of hiking, mountain tours and climbing. On the mountain slopes rising from the shores of Lake Garda, reaching over 2,000 meters above sea level, many hiking, trekking and climbing routes have been created. You can say that they are at your fingertips, as it is enough to move a bit away from the city center to go out on breathtaking trails. It is also very easy to reach the valleys where the mountain adventure begins, as well as interesting places and viewing terraces.
For climbers
If you love mountain hiking and the mere thought of open spaces, high altitudes and new challenges puts a smile on your face, I recommend via ferratas . Trails that will surely raise your adrenaline level;)
The phrase "via ferrata" literally means "iron road". However, there is no need to be afraid. It results from the fact that on this type of routes there are steel elements installed that facilitate overcoming more difficult places and ensure safety. These are, among others rails for belaying and pulling up, clamps, ladders, as well as footbridges and hanging bridges.
It is worth starting your adventure with via ferratas at the Garda, as they are extremely attractive. I did it. J I chose to start with the panoramic trail of medium difficulty Ferrata Fausto Susatti - Cima Capi. The degree of difficulty is due to its length. Covering the 6.6 km trail takes about 6 hours. However, I think that it is not a problem for active people;) In turn, in terms of climbing skills, it is one of the easiest ferratas. Climbing the exposed ridges and rock regiments is really not too demanding and tiring, and it provides a lot of impressions J The feeling when you hold on to the railing and only the blue surface of the lake stretches under you is wonderful! It is worth experiencing .. Besides, I think that there is nothing to describe here too much. The photos will show it best.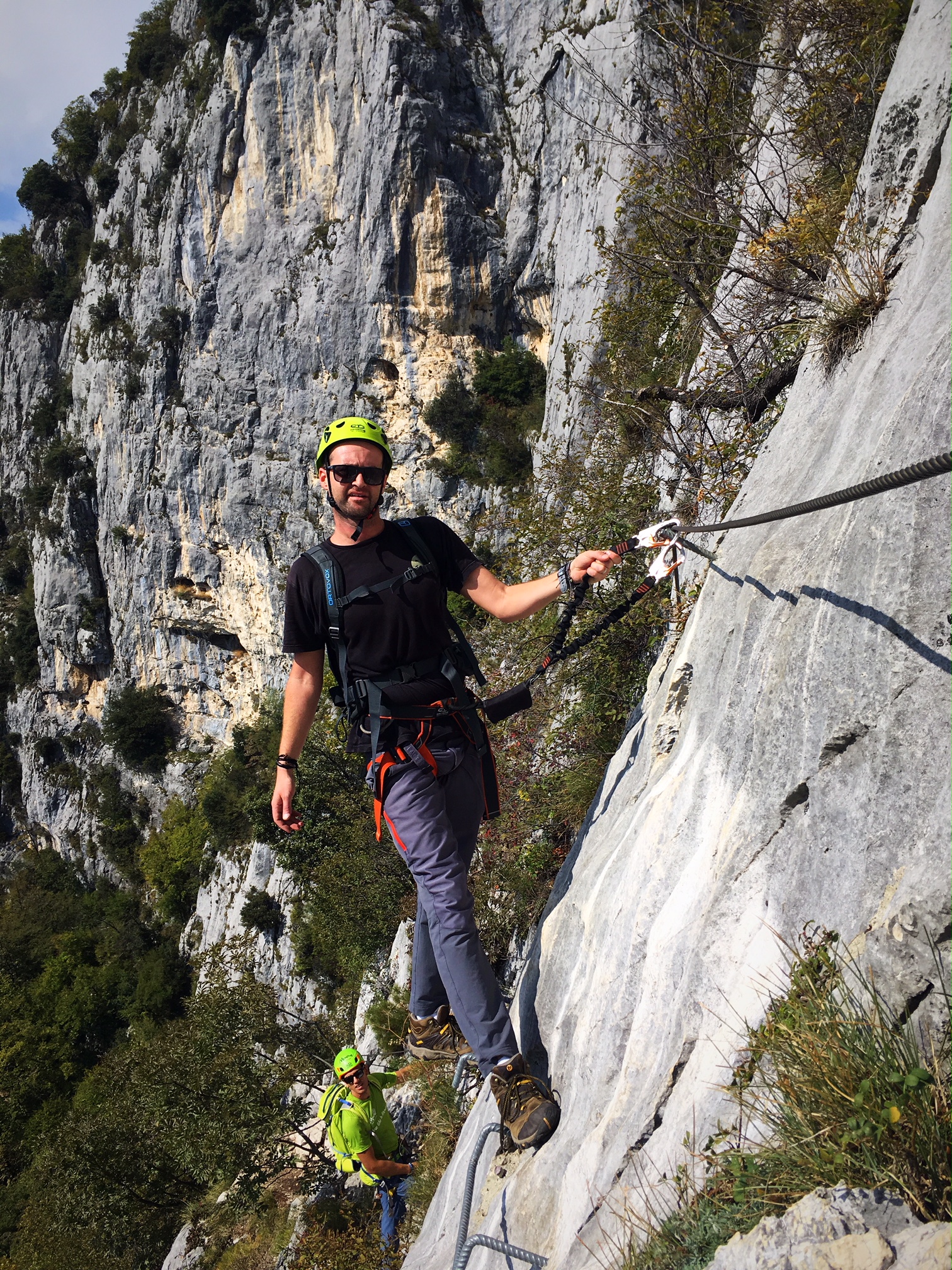 For those of you who need a very high dose of adrenaline, there will also be something. After defeating the most difficult ferratas, you can try, for example, Deep Water Soloing - free-solo climbing, ie without any form of belaying, over the surface of the lake.
The only limitations in using the space by the Garda are: our imagination, the weather, physical capacity and the amount of wine and grappa that we will drink during dinner or lunch.
For walkers
If you are afraid of open spaces and do not like a lot of physical effort, I recommend easy routes accessible to everyone, regardless of their skills and physical fitness. They are always labeled "easy", that is, simple.
One option is a trip to the picturesque Lake Tenno . It can be reached by car on the mountain roads (it is only 12 kilometers from Riva del Garda ). Then walk a few hundred meters from the parking lot, which can be found on the attached link, and take a short walk around the beautiful turquoise lake in the middle of an oasis of greenery and mountain slopes stretching around. When it is warm, you can also relax on the white sand beach and swim. For those who want to take a longer walk, I suggest a 1.5 hour trip from Lake Tenno to the Canale . You can find a description of the routes and tips on how to get there .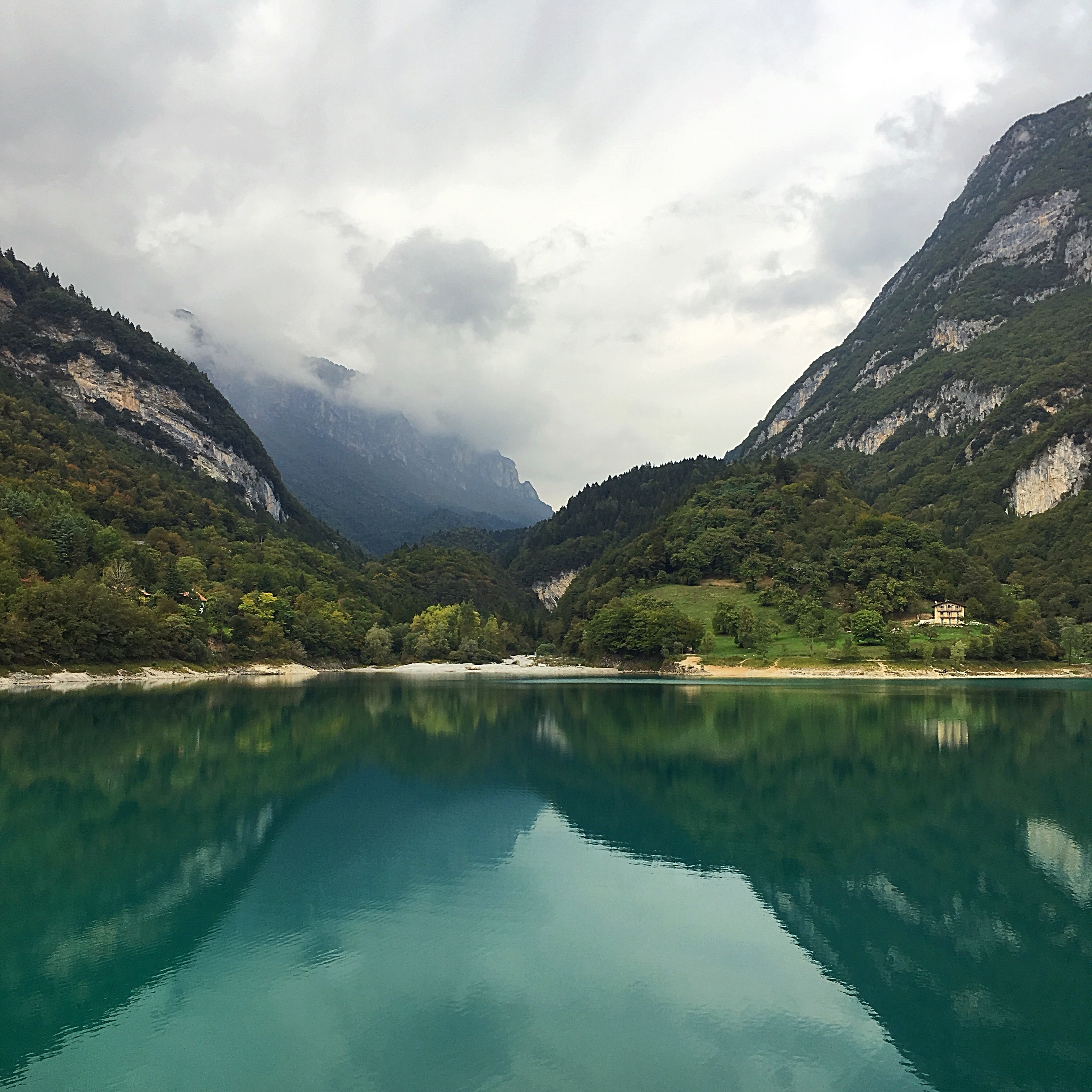 I also encourage you to take a walk along the most popular trail in Trentino - Via del Ponale . It runs from Riva del Garda . It is easy and at the same time spectacular, as we are accompanied all the way by the view of Lake Garda. Unfortunately, simple routes are often crowded. In addition, the Ponale trail is not only a cult road for hikers, but also for cyclists. I admit, however, that despite the heavy traffic on the route, it is worth taking a walk. For people who are not going to the higher parties, it belongs to the category of "it is necessary to experience this". I can assure you that the phenomenal views and the Aperola lamp in the restaurant at the end of the trail will compensate for the inconvenience on the route;)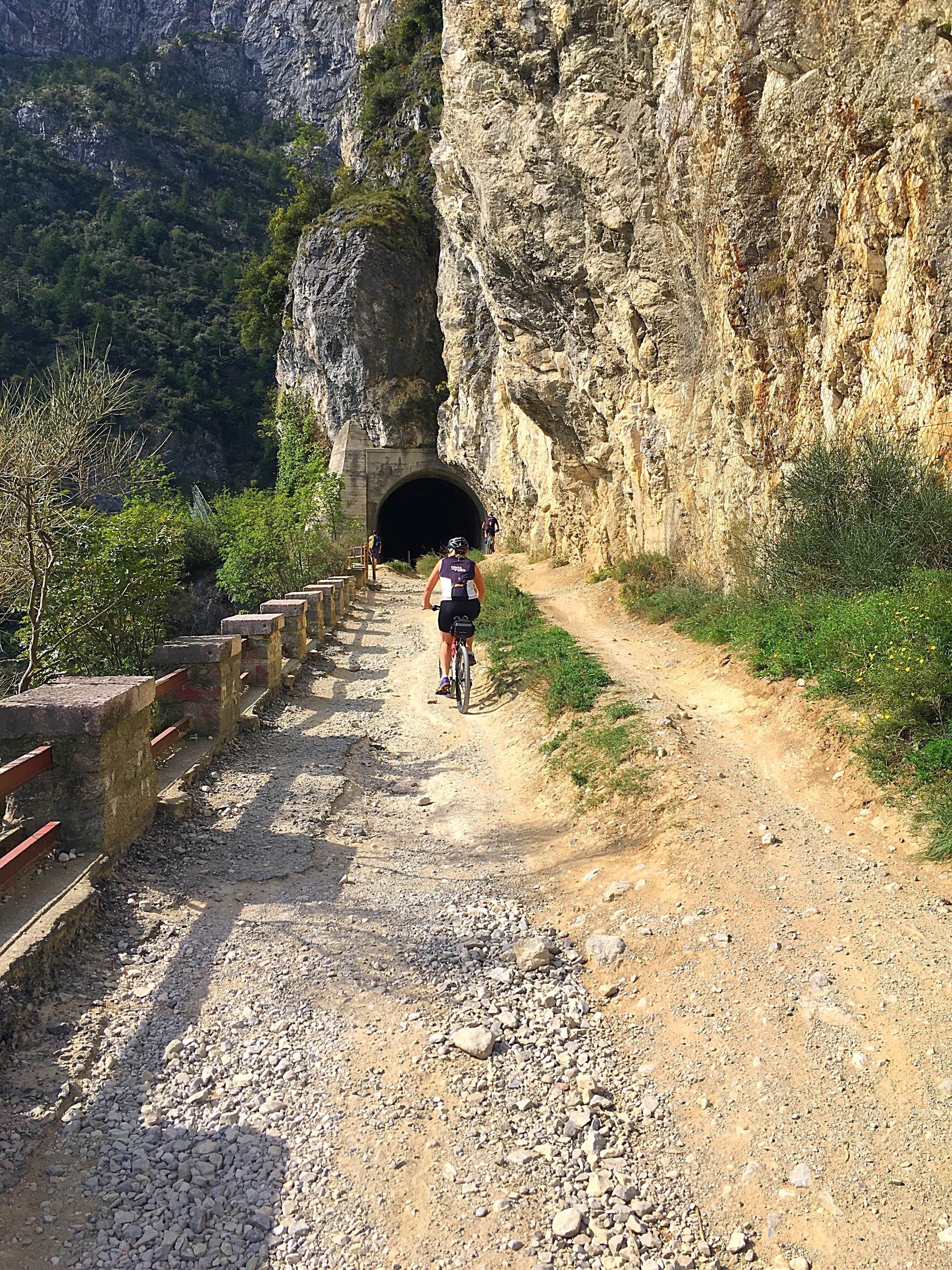 My tip
You can find maps, descriptions and directions to the most interesting via ferratas in Garda Trentino here .

If you have never walked iron roads, do not go on them without the supervision of an experienced guide. There are many nurseries in the region that organize guided tours .
It is also a great option for people looking for companionship on the route;)
The guide will introduce you to the safety rules on such routes and teach you how to use the equipment. Moving with the harness is not difficult, but you should use the tips of an experienced person . Once you have gained experience, you can come here with your equipment or rent it on site, which is also not a problem.
When making an appointment, it is worth consulting whether the chosen trail is adequate for your skills, fitness and physical endurance. If you do not have experience in hiking in the mountains, you should inform your guide about this fact and choose one of the easier routes. I chose the medium difficulty trail at the beginning, because I am very active and I often go hiking in the mountains. I must admit, however, that I struggle with the fear of heights and space, I was overwhelmed, so sometimes a bit paralyzed on the route;)
I run a blog Up Your LIfe by Magda about a healthy lifestyle. Movement in the fresh air and the kitchen are both my passions and elements.
Enjoyed reading this article? Share it!