Sant'Angelo Village - a five-star holiday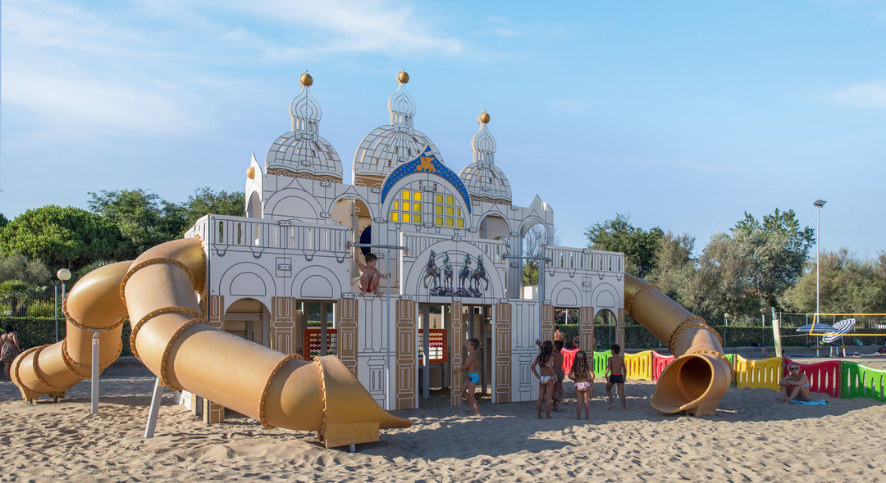 There is no need to convince anyone how popular the Italian commune of Cavallino-Treporti is among tourists. Virtually a stone's throw from Venice, dozens of kilometers of wide, sandy beaches and a climate perfect for holidays are just a few of the many advantages of this destination. Holidaymakers visiting the region also have a huge selection of accommodation of various standards.
Caravanning enthusiasts can stay on large plots with many amenities, and those who expect comfortable conditions - in apartments, mobile homes or bungalows. If you plan to spend just a few days here, pay attention to the five-star Sant'Angelo Village.
Sant'Angelo Village - what does it offer to guests?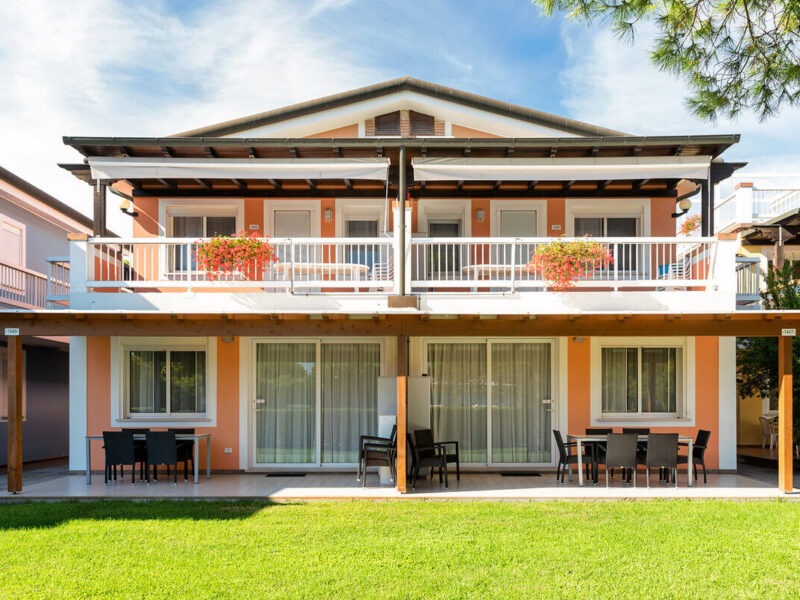 The resort is approximately 20 km east of Venice and less than 2 km west of Cavallino Harbor. The beaches of the Adriatic Sea are only 400 meters away from Sant'Angelo Village . The complex therefore meets all the basic conditions for a successful holiday for its guests. Beach-goers and lovers of water sports are close to the sea. There are many places worth seeing nearby, so sightseeing enthusiasts will also not be bored.
The complex provides tourists with numerous accommodation options. For the most demanding guests, he has prepared comfortable apartments. All of them have been adapted to accommodate a minimum of 6 people. The largest, Comfort Deluxe, can sleep up to 7 people. Comfortable bedrooms, a living room or a living room, a bathroom and a fully equipped kitchen await those willing to relax in the facility. The bungalows have a slightly smaller - though not small - standard. They are intended for 5-7 tourists.
Larger groups (6-8 people) can rent cozy, tastefully decorated maxicaravanas. Inside there are 2 or 3 bedrooms , 2 bathrooms and a kitchenette. Caravans will love those who plan their vacation mainly outside the complex, exploring or enjoying the facilities of Sant'Angelo Village. They can accommodate up to 5 people.
Of course, the resort has not forgotten about caravanners. The part intended for them includes large pitches for vehicles (with or without a trailer) and places for a tent.
Sant'Angelo Village - five-star attractions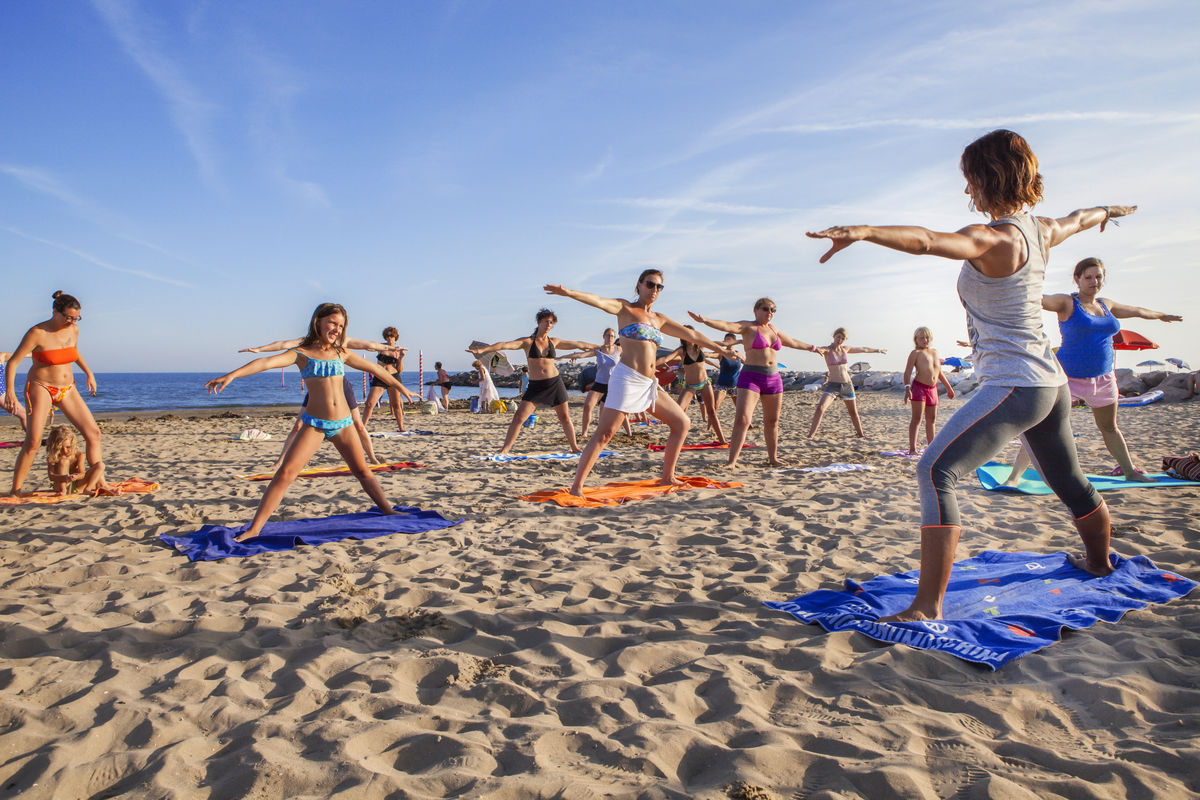 As befits a five-star property, Sant'Angelo Village offers guests top-class attractions and services. Many interesting events take place there not only in the high season. The animation program will surely appeal to even the most demanding guests.
On hot days, the youngest cool down in the Spray Park with appropriately shallow pools for children. There is also plenty of entertainment for kids on the beach. Special zones have been prepared, where, under the supervision of animators, the youngest participate in a number of attractions. They will surely like games and activities organized in the mini-club. If the weather fails, they can take part in the games on the campsite. Each age group has its own club with a lot of offers for, for example, three-year-olds, five-year-olds or ten-year-olds.
Slightly older children will have a great time. The cyclical events taking place in the complex include, among others volleyball, basketball and football tournaments.
Sant'Angleo Village also invites to cycling tours . On two wheels, you can explore the area alone, for two, and with the whole family. The nearby routes lead through small climatic towns and over lagoons. Nature lovers will get to know many interesting places thanks to them.
And what does the center provide for adults? Among other things, games on the beach or by the pool. If you like dancing, take zumba lessons. Take part in aqua aerobics classes to the accompaniment of Caribbean music. Don't miss the concert under the starry sky. Be sure to watch the performances of magicians and local animators.
Sant'Angelo Village - Everything you need in one place
In addition to the varied range of accommodation options and attractions, guests of Sant'Angelo Village can count on additional services. There is a mini market and a bazaar within the campground. A nearby grocery store offers local delicacies, fresh fruit and vegetables. Guests also visit the restaurant to discover new dishes. The menu card includes, among others gluten-free dishes . There are also two snack bars where you can order delicious ice cream.
We recommend this place to anyone who wants to spend their holidays in Italy. Really worth!
A writer by profession, a passion of a cat. One day he will see what is behind the Urals - good to Vladivostok. So far, when he can, he enjoys the sun of the countries of southern Europe. And it's also fun;)
Enjoyed reading this article? Share it!