A shade at Sant'Angelo Village camp site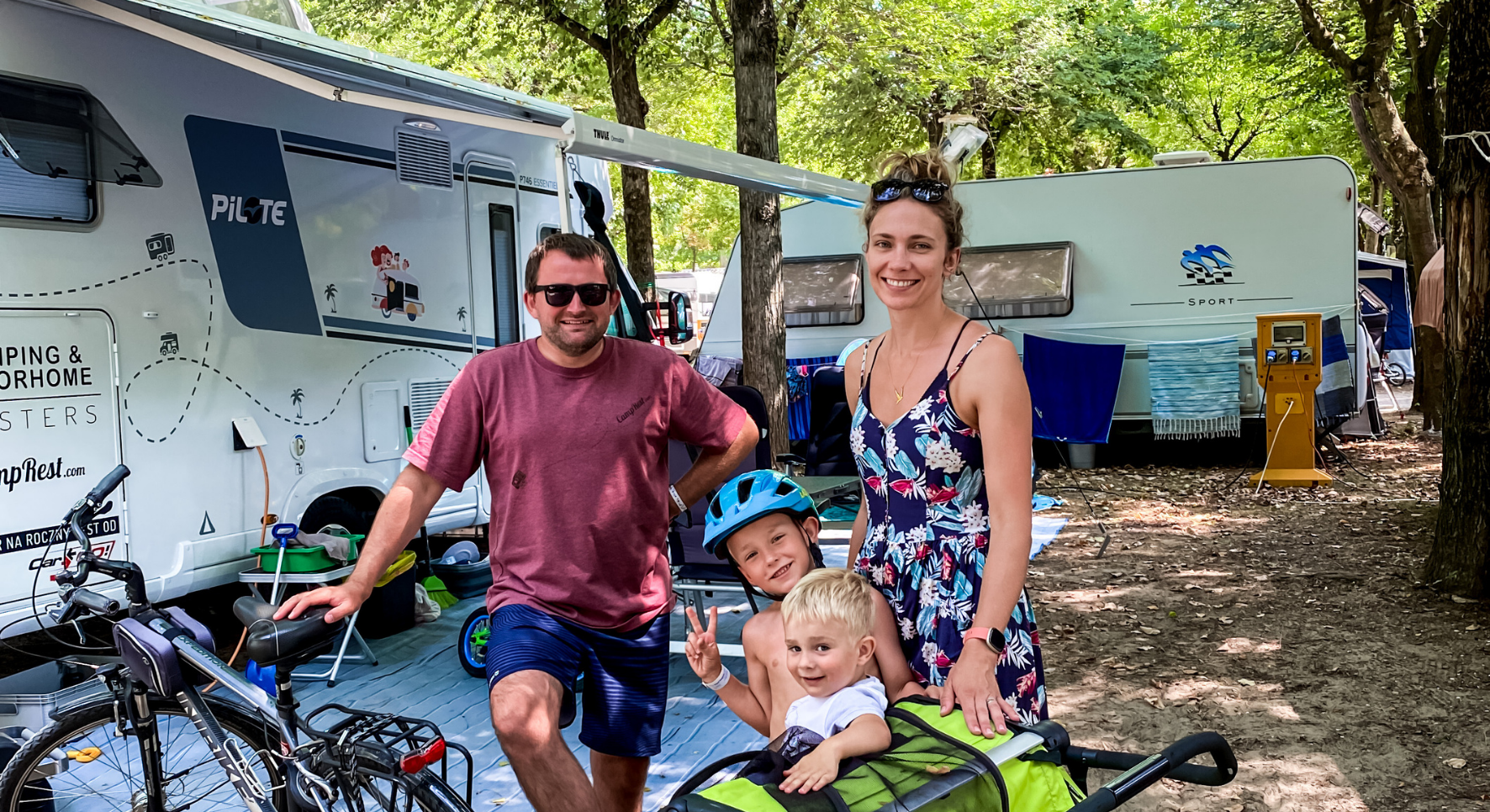 If you love sunny countries with sandy beaches, you've probably been to Italy at least once. You also know how hot summer can be there. Before leaving, it is worth carefully reviewing the offers of holiday resorts and choosing the one that provides guests with full comfort of stay. Including shaded lots.
Many people cannot imagine holidays elsewhere than in the south of Europe. Clean beaches, colorful vegetation and varied Mediterranean cuisine await them there. When we add a light breeze from the sea and practically guaranteed weather, it is easy to understand fans of countries such as Italy. However, even the most beautiful place can become disgusting if we feel the heat. While sightseeing can be shortened or postponed until the end of siesta, staying on a sunny lot ... Exactly.
Rest in Veneto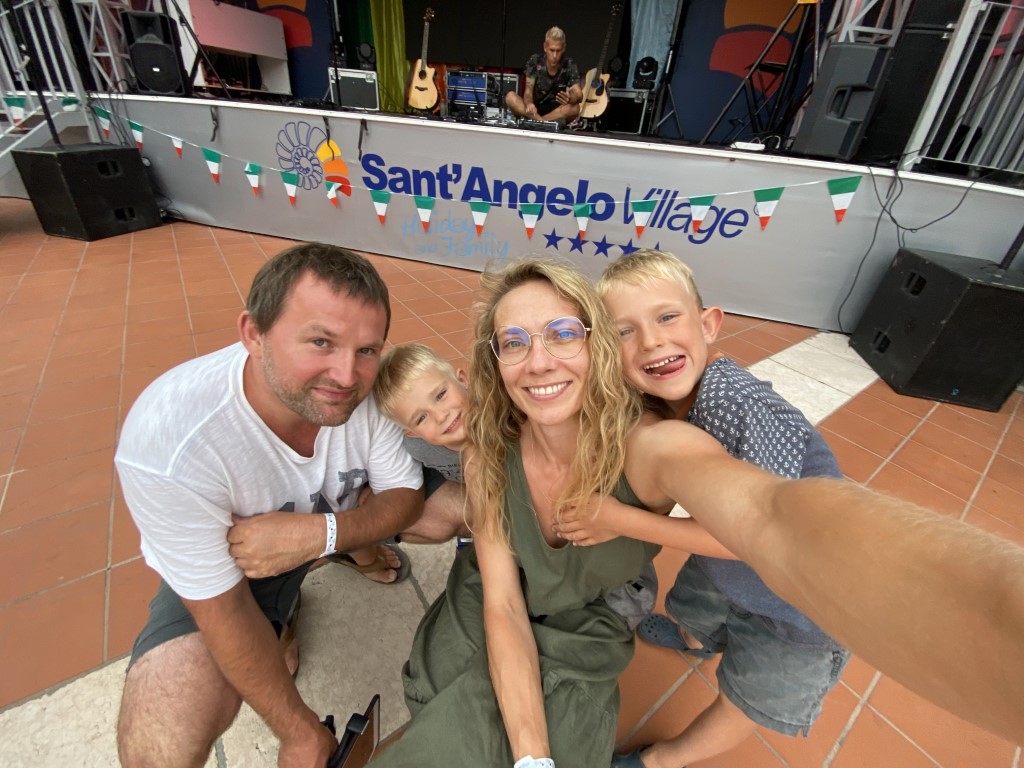 If you're going to Italy and you love camping, you're in luck. Italia abounds in such facilities. You will find them everywhere, from seaside resorts to mountains and lakes. Holidaymakers have at their disposal exclusive apartments, cozy rooms, spacious bungalows and mobile homes.
Caravanners will also be satisfied with the range of accommodation options. A large part of the holiday resorts invites them to the camping site. They can stay on plots with access to electricity or water, and often even with a private bathroom. There will also be places for lovers of sleeping in a tent - both classic and luxurious (glamping). In a word, there is a lot to choose from.
Guests of large resorts can count on a wide offer of accommodation. They are mainly focused in attractive areas such as Veneto. In the Cavallino-Treporti region, there is an exceptionally large number of them, and one of them is Sant'Angelo Village . It is a vast camping town immersed in multi-hectare greenery. If you're interested in shade at the campsite , this is the perfect spot.
Shady places on the campsite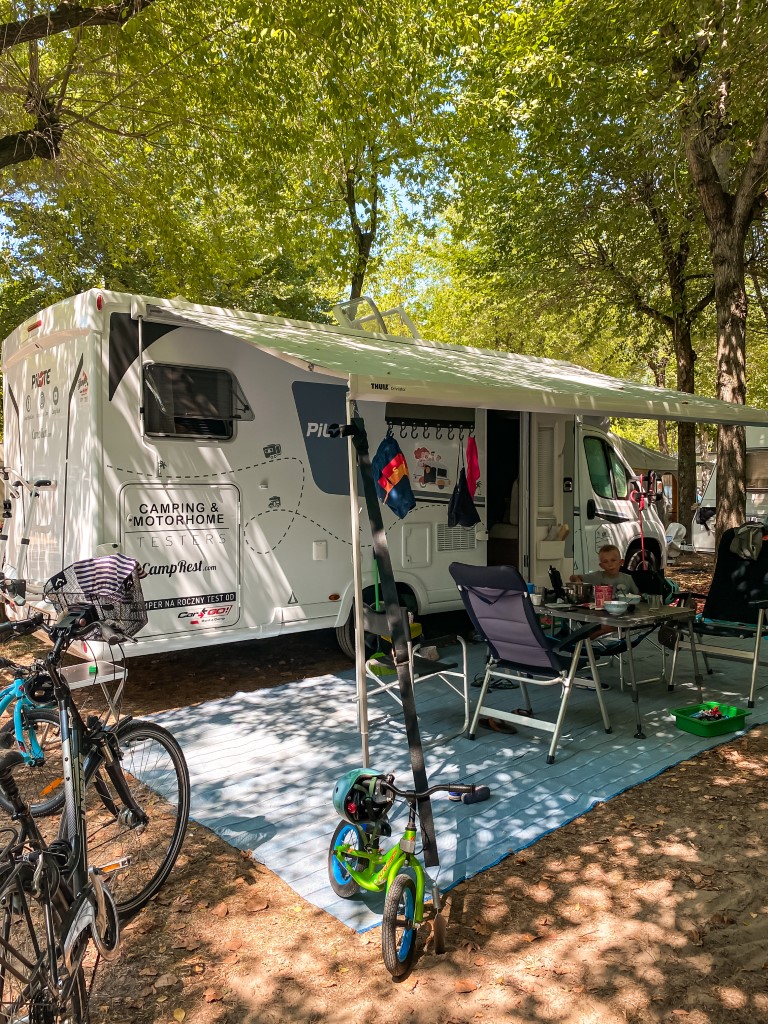 Sant'Angelo Village is a property loved by those who love to relax outdoors. There is no doubt that the popularity of the resort is influenced by its location - in close proximity to Venice. Nevertheless, it is a modern, well-equipped campsite where everyone will feel great. Both around and in the area, there are plenty of trees that provide blissful coolness and shade. It doesn't matter if you want to pitch a tent, set up a trailer or park your camper. You can be sure the lot will be delightfully shaded. Even on the hottest days of summer you will find it cool.
It is worth noting that apart from the wonderful greenery of the camping part, the facility offers air-conditioned interiors of houses and apartments. Air conditioning is even installed in caravans. Saint'Angelo prides itself on five stars for a reason.
A shade at the campsite among the trees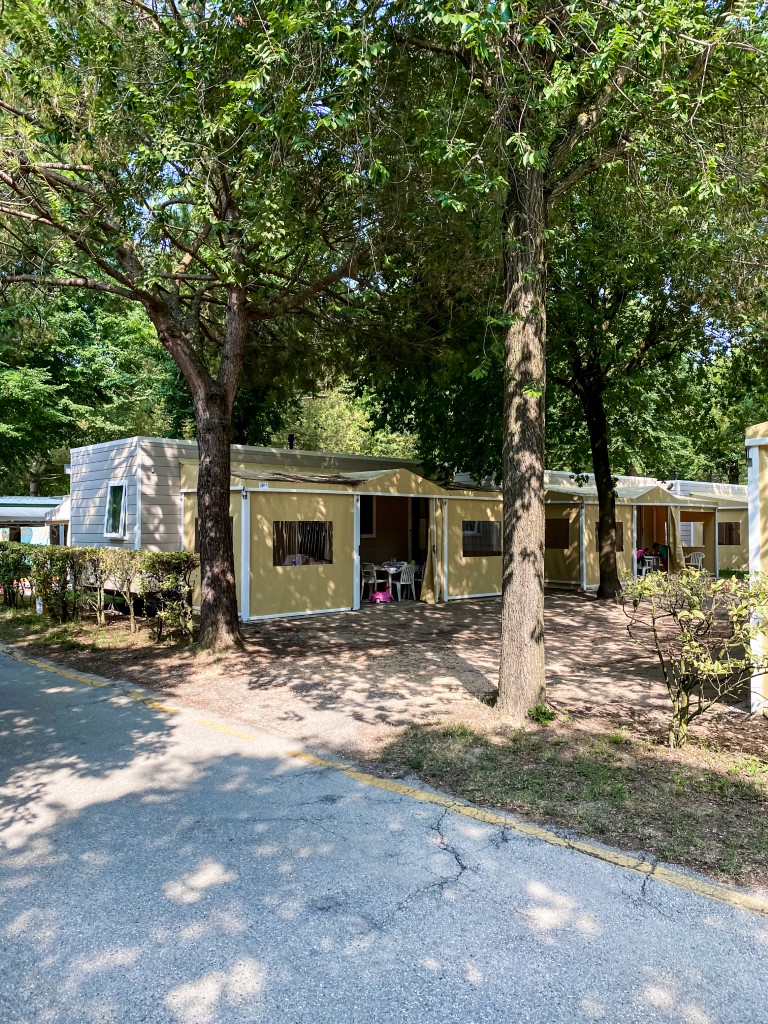 Every year, the resort attracts people seeking relaxation under the Italian sun. Here you can catch a beautiful golden tan while lounging on a deckchair or a blanket. You can rest for all the times or spend time actively, for example, splashing in the pool or the sea. On the beach itself, a lot of entertainment awaits. Not only will you have a great time, but you will also get a tan by the way. Just remember about a cosmetic with an appropriate filter!
Man does not live by the beach or swimming alone. The most important thing is that you can take shelter under the trees at any time. The shade at the campsite makes it pleasant to take a leisurely stroll through the alleys. It is a carefully designed, well-kept facility. Wherever you look, it is clean and very colorful. You can breathe fresh air on your lot, sit by the caravan or on the terrace. If you feel like it, order a delicious dish delivered to your door or bring it from the restaurant. In the evening, accompany your meal with fine local wine. Nothing prevents you from ending your day this way. Can dinner be a prelude to further activities? Of course, especially at this campsite. After dark, interesting shows and other attractions organized by animators take place. Apart from that, it is worth visiting the beautifully lit water park.
We hope we encouraged you to visit Saint'Angelo Village. You can come here even in the middle of hot summer. You will be delighted with the surroundings, entertainment offered by the facility and the comfort of accommodation. And, of course, the blissful shade of Mediterranean vegetation.
A writer by profession, a passion of a cat. One day he will see what is behind the Urals - good to Vladivostok. So far, when he can, he enjoys the sun of the countries of southern Europe. And it's also fun;)
Enjoyed reading this article? Share it!