A holiday overlooking the Eternal City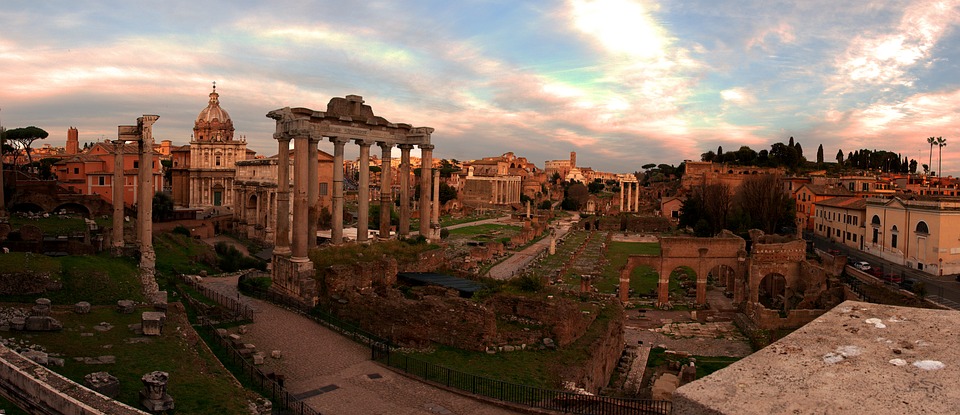 In the age of the Internet, the world has shrunk. A destination that once required tedious planning is now available after searching for a date and a few clicks to book. For example, Rome is located approx. 1,300 km from Warsaw (in a straight line), so nothing prevents you from going to it for a weekend, picnic or so-called city break. For one, a holiday in the Eternal City is associated with a stay among monuments, the other with romantic walks along the Tiber River, the third - with Italian specialties, the fourth ... Everyone will have an unforgettable experience during their stay there.
Along with Venice, Naples and other famous centers, the capital of Lazio is a must-see on the tourist map of Italy. Of course, when visiting this colorful country, you can focus on small towns where people live without rush, as if they do not care about time and civilization, but it is worth getting to know the main pearls first. Lazio, apart from a huge number of attractions, has extensive tourist facilities. Hundreds of hotels, motels, private rooms and resorts of all kinds await guests. It is also impossible to ignore the campsites, or rather camping villages, with a wide range of amenities and accommodation for all budgets and tastes. In the western part of Italy, less than an hour from Rome, we can find one of such facilities.
In the shade of old pines
The Roma Capitol Camping Village , which is what we are talking about, covers an area of 26 hectares. It offers tourists pitches for caravans and campers with full equipment such as electricity, internet, satellite TV and sanitary facilities. There is also an option to sleep in a tent and rent luxury, fully equipped mobile homes with a kitchen, bathroom and 2-3 bedrooms, with access to its own garden area. The campsite is adapted to the needs of disabled people - it has special ramps, toilets and showers.
The facility is open all year round and can accommodate up to 5,000 people. The excellent location provides easy access to both the Eternal City and the international airport (Fiumicino). Another advantage is the location of the campground in the protected reserve "Pineta di Castel Fusano" . It is a perfect holiday destination for the whole family, for those in love, for people who want a peaceful holiday and who love sports. Lovers of pets are also welcome (dog-friendly camping).
The proximity of the Tyrrhenian Sea and the beaches of the Lido di Ostia resort (approx. 3 km. There is a free shuttle bus there) guarantees a pleasant stay for vacationers who love sunbathing and water sports. Directly on the beach there are many rentals offering pedal boats, windsurfing boards, kayaks and sailing boats. In addition, the camping is an excellent starting point to the surrounding centers of religious worship, including the Holy See itself and ancient Ostia. Tourists wishing to explore Lazio will be pleased with the choice of this place.
From March to January, vacationers on the campsite have access to a complex of three swimming pools . The largest of them, the semi-Olympic one, is the most recent acquisition that can be used by adults. There is also a modern swimming pool waiting for them, incl. with water jets and jacuzzi zone. In turn, the little ones have a lagoon-shaped swimming pool for themselves, with a depth that does not exceed 40 cm.
Italian vacation
We can get rid of excess energy not only in swimming pools. Both football, volleyball and basketball fans, as well as tennis fans will find an option here - they have pitches and courts at their disposal. There is also a special place for mini golf on the campsite. Among the facilities prepared for children, there is an open-air amphitheater and a playground. A team of animators also takes care that little guests are not bored.
What else does the camping offer? Among other things, a supermarket, two bars-restaurants and a pizzeria. Those who plan to explore the area can rent a mountain bike or road scooter.
A writer by profession, a passion of a cat. One day he will see what is behind the Urals - good to Vladivostok. So far, when he can, he enjoys the sun of the countries of southern Europe. And it's also fun;)
Enjoyed reading this article? Share it!