Trädgårdsföreningen roses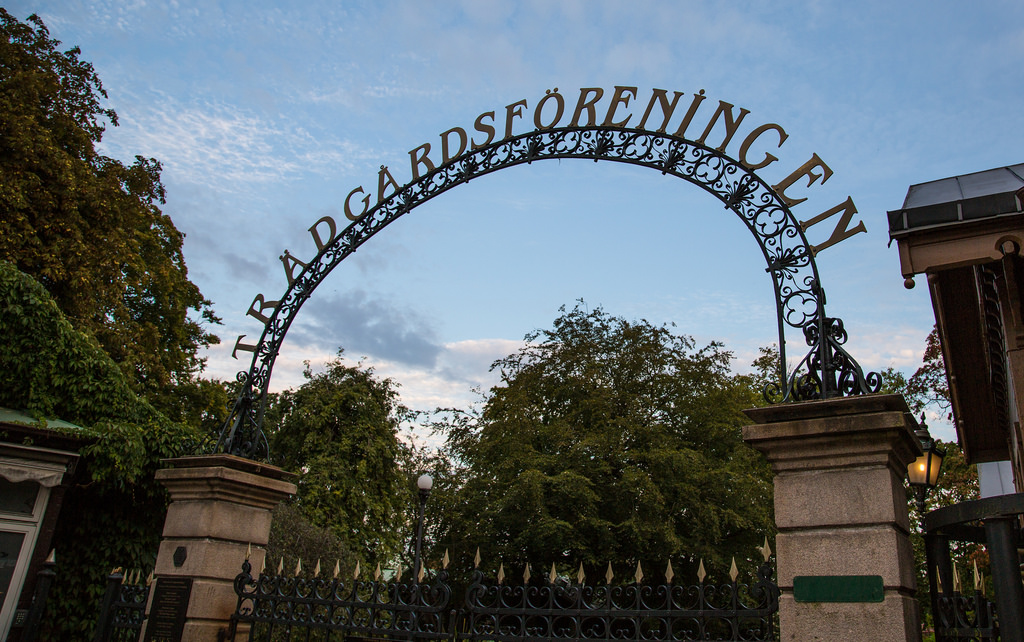 "... people grow five thousand roses in one garden ... and they do not find what they are looking for ..." Gothenburg rosarium?
In the heart of Gothenburg, in close proximity to Kungsportsavenyen, there is a huge tourist attraction. It is huge both in terms of its size and the popularity it enjoys among people visiting the Swedish city. This is Trädgårdsföreningen (Gothenburg Gardeners' Union City Park), one of the best-preserved 19th-century parks in Europe. Its founder was the Swedish king Charles XIV Jan, and its originator was Henric Elof von Normann, an amateur botanist. Many people will break their tongues on the name, but it still doesn't scare anyone away.
The park has been awarded the star of the Michelin Green Guide , a guide that has been published since 1900.
Promotion of greenery
The founders of the garden set themselves two goals: to promote gardening and to create a popular recreational area. Today, both functions of Trädgårdsföreningen are equally important - apart from an impressive collection of annual plants and perennials, cafes and restaurants await guests, and theater performances, concerts and conferences are held here all year round. The park also has a popular playground .
The garden is a green haven in the very center of the city, a place of relaxation for both residents and tourists visiting the garden. Walking among the lush flower beds (native and exotic) and fluffy lawns, combined with the opportunity to admire the beautiful historic buildings, is a real pleasure. Trädgårdsföreningen is a complex with a 19th-century atmosphere, where you can breathe deeply and leave behind the gate all the problems of the busy reality full of traffic jams in the streets and constantly rushing (don't know where) crowds.
The kingdom of roses
In Trädgårdsföreningen there is the characteristic Palmhuset building, a palm house founded in 1878. It is divided into segments with vegetation from different parts of the world and different climatic zones. The palm house is almost 1000 m² in size, and its structure is based on London's Crystal Palace. More than one newly-minted couple chose its glazed interiors for a wedding photo session.
The garden today could not boast one of the most important rose gardens in Northern Europe if it were not for the person of Göte Haglund. Thanks to the clergyman who shared his stunning collection with Trädgårdsföreningen, every summer we have the opportunity to admire 1,200 specimens in bloom as beautifully as the Rose from the Little Prince's planet - the same one that "hidden in its green house was slowly preparing. She carefully chose the colors. She dressed slowly, matching the petals to one another. She did not want to bloom crumpled like poppies. She wanted to appear in the full splendor of her beauty. "
Attractions near the famous garden
Right at the main entrance to Trädgårdsföreningen, opposite the Grand Theater, is a park with an equally difficult to pronounce Bältespännarparken . It owes it to a sculpture that was erected in this place in 1863. Since the end of 1980, there is also a small pond in the park with a fountain gushing out in summer and serving as an ice rink in winter. Gamla Ullevi, a football stadium, is only a few dozen meters away, and about halfway between it and the park with an expressive sculpture, there is the Restaurang Trädgårn restaurant .
A visit to Trädgårdsföreningen will be an unforgettable experience not only for people who see an elephant devouring a snake in a child's picture, not a hat. And certainly not only for those who pronounce difficult Swedish names correctly.
A writer by profession, a passion of a cat. One day he will see what is behind the Urals - good to Vladivostok. So far, when he can, he enjoys the sun of the countries of southern Europe. And it's also fun;)
Enjoyed reading this article? Share it!