Venice of the Netherlands - Giethoorn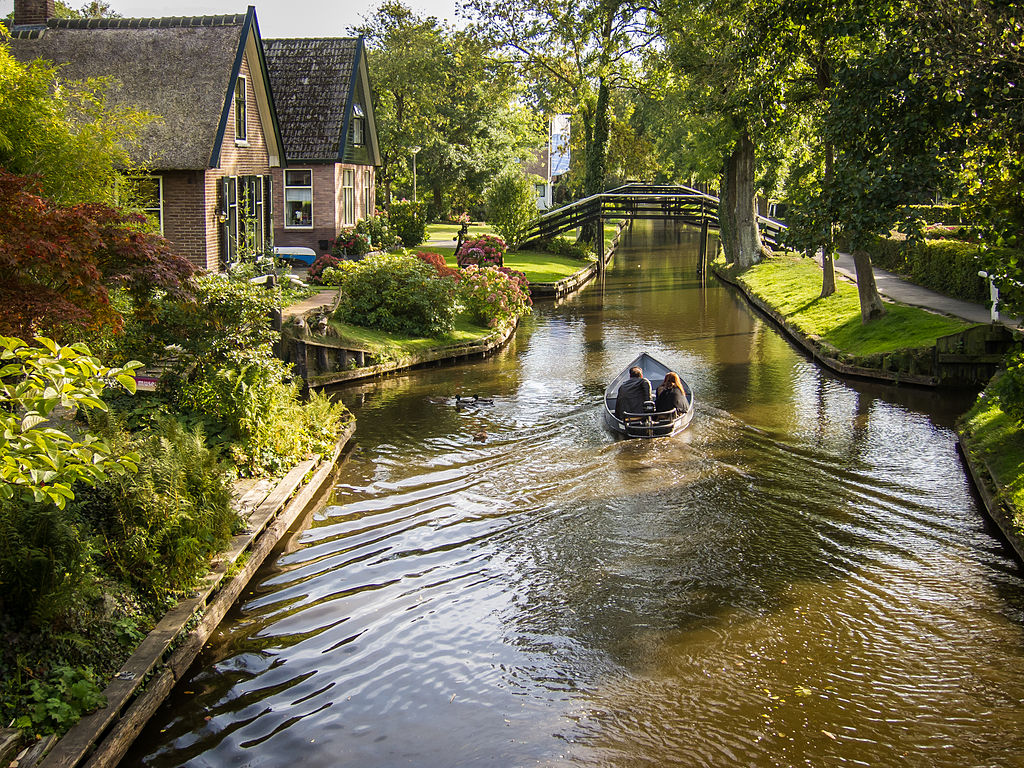 Giethoorn was born as the first Dutch settlement established in a peat basin. Over time, it turned into a town based on islets linked together by over 175 bridges and bridges.
You don't have to go to Venice to be able to sail around the city by boat. There is also no need to condemn yourself to squeezing through the crowds of tourists, so associated with the famous Italian city. The Dutch town of Giethoorn is much calmer and cut by a network of water canals. To get to know them, we have to go to the province of Overijssel, located in the eastern part of the country of windmills.
Cows on boats
The people of Giethoorn appreciate the quiet so much that they use boats with electric motors. They only make a monotonous noise while working, which is why they are called whispering.
As for the boats themselves and moving them around the village, until recently they were the only means of transport - there were no roads. Everything was moved on them. Boats with people, goods and ... passengers with hooves were gliding on the water. Yes, cows were also transported to pasture in this way, regardless of whether they had seasickness. Just watch the first few scenes of the comedy "Fanfare" from '58 to see just how closely the life of the Giethoorn community was connected with the canals.
Nowadays, the town has met the expectations of tourists, noting that their number is growing every year. For their convenience, roads have been led along the canals, which on the one hand makes life easier for visitors, and on the other - irreversibly changed the atmosphere of Giethoorn by commercializing it. The perfect summary of this decision can be a comment "Everything Flows" with a soft sigh.
Giethoorn kitchen
The town is famous not only for the number of canals and the fact that to this day there are houses that can only be reached by boat. The waters here are very clean, thanks to which they are inhabited by a large number of fish. Consequently, the local cuisine is largely based on fish.
You can visit Giethoorn on foot, by bike or, of course, by boat.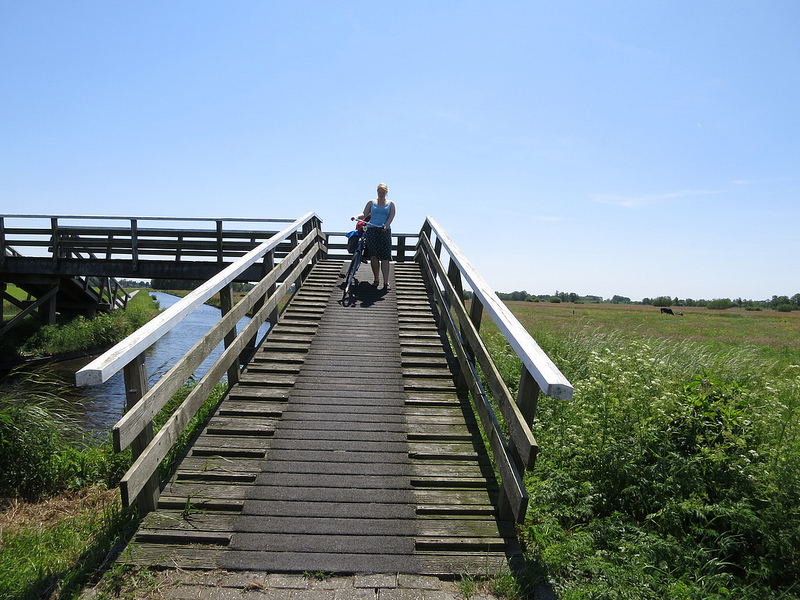 Finding a rental company will not be a problem. What is worth seeing when visiting the town? Certainly its historic part, with beautiful buildings with thatched roofs on both sides of the canal. Some of them come from the 18th century. Moving on, you will reach a nature reserve where you will feel what silence means and what relaxation and relaxation really taste like.
It is worth exploring the Schreur shipyard (Scheepswerf Schreur), where flat-bottomed boats are built, and visiting one of the three museums located in Giethoorn. During breaks between sightseeing, you can sit in a cafe or restaurant.
Where can you stay overnight in a motorhome?
Understandably, it would be difficult to explore Giethoorn (and certainly its historic part) while moving around the house on wheels. People who want to find a place to stay in their own motorhome would have an equally big problem. This does not mean, however, that they would have to search for him long and far. About 4.5 km north of the town there is the Minicamping "Onder" de Heerenbruk . We will pay 2.65 EUR for a parking space for a motorhome, 2.6 EUR for electricity, and 2.7 EUR for access to toilets.
If someone is interested in the story of a town where cows swim on boats and the canals wind 7.5 kilometers between houses, it means that it is high time to plan a trip to the Dutch city of Venice.
A writer by profession, a passion of a cat. One day he will see what is behind the Urals - good to Vladivostok. So far, when he can, he enjoys the sun of the countries of southern Europe. And it's also fun;)
Enjoyed reading this article? Share it!