Vintage style camping at Camp du Domaine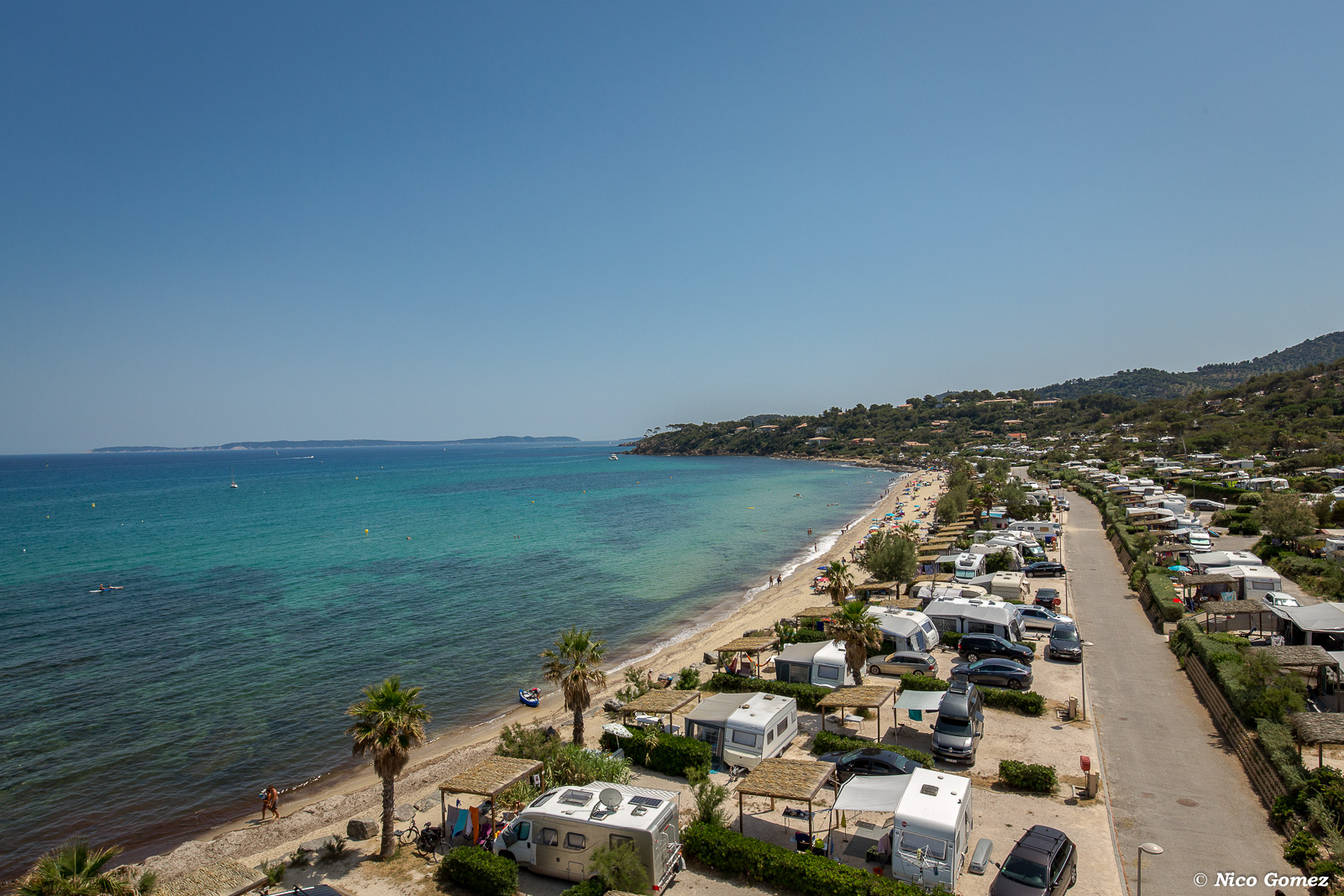 A 5-star facility without access to electricity and water? Doesn't sound very good, does it? Well, unless we're talking about Camp du Domaine, a French campsite by the Mediterranean Sea. You have the opportunity to pitch a tent in a pine forest and have a wonderful view of the waves. Do you want to learn more? We invite you to read!
If you are planning a holiday in the south of Europe, consider a trip to France. Côte d'Azur is not without reason besieged by crowds of tourists. Holidaymakers appear there not only in the high season. Even when the temperatures drop, there is still plenty of entertainment for vacationers. When you dream of relaxing in the bosom of nature, you can combine a holiday on the Mediterranean Sea with recharging your batteries in a quiet place. We encourage you to visit Camp du Domaine!
Camp du Domaine – campsite by the sea
We are located in the south of the country, in the region of Provence-Alpes-Côte d'Azur. If you have more time, nothing stands in the way of going to Italy for a short time. However, you can stay on site at the Camp du Domaine . We recommend this solution to people who are tired, frustrated by too many responsibilities, and long for close contact with nature. This is an ideal place for such tourists.
The facility offers several accommodation options, so regardless of your expectations, you will find the right option for you. If you dream of an idyllic holiday in France , choose this campsite. You can stay on a plot located directly on the beach or several dozen or several hundred meters away. Pitches can also be at the foot of a slope, in a pine forest with no sea view or with a partial view. They come in different sizes and have access to different amenities.
A quiet holiday in France
At the very beginning it was stated that there is no access to water and electricity at this campsite. Indeed, you will come across such a proposition in the offer. Some plots only provide space for a tent, trailer or camper. If you are interested in a camping site on the Mediterranean Sea , feel free to come here. You have the opportunity to relax in a sleeping bag under a tent and at the same time use full sanitary facilities. You will relax in the shade of a pine forest, just a stone's throw from a nice beach. You will feel the true joy of camping. Just remember not to light a fire!
We would like to remind you that we are in one of the most beautiful regions of the country, and Camp du Domaine is a 5-star facility. On the one hand, you have a chance to vacation in truly spartan conditions, and on the other hand, you have access to luxurious amenities. You just need to get to them. Moreover, you do not have to immediately give up all the achievements of civilization. If you intend to spend your holiday in France on the beach, you can rent additional equipment, including a deckchair and an umbrella. There is also an option to rent a refrigerator. You can leave your phone, laptop and other devices that require charging at the reception.
Camping on the Mimosa Trail
The village where the campsite is located lies between the two resorts of Saint-Tropez and Toulon. While the first does not need to be introduced to anyone, the second is not familiar to everyone. If you would like to explore the Balearic archipelago, this will be a great starting point. Toulon is a port city on the Mediterranean Sea, as well as a war port known for hundreds of years. It suffered greatly during World War II, but it is still worth visiting - if only to see the Naval Museum or the Romanesque cathedral.
Are you going to spend your time blissfully and lazy? Come here! Are you planning an active holiday? All the more we recommend Camp du Domaine, because it is the perfect campsite for a family holiday or a holiday for two. Romantics are encouraged to visit when the mimosa blooms, i.e. from January to March. From Bormes-les-Mimosas to Grasse, La Route du Mimosa, or the Mimosa Trail, stretches for 130 km. You have a chance to see a mass of yellow flowers against the blue sky and sea, taste the taste and enjoy the delicate smell of this plant. Really worth!
Campsite on the French Riviera
Beautiful landscapes, interesting cuisine, air saturated with a note of pine or the smell of mimosa - these are the main advantages of Bormes-les-Mimosas. A holiday at Camp du Domaine is an offer for those who love nature, want to go for long walks along the seashore or relax in the greenery. Finally, a little note for animal lovers. In high season (July-August) you will not be allowed to bring your dog to the campsite. Go here with your pet if you prefer to rest at a different time, e.g. in winter or when the holiday hustle and bustle subsides. We invite you!
Photo gallery from the Camp du Domaine campsite
A writer by profession, a passion of a cat. One day he will see what is behind the Urals - good to Vladivostok. So far, when he can, he enjoys the sun of the countries of southern Europe. And it's also fun;)
Enjoyed reading this article? Share it!