Visiting St. Nicholas, a trip to Rovaniemi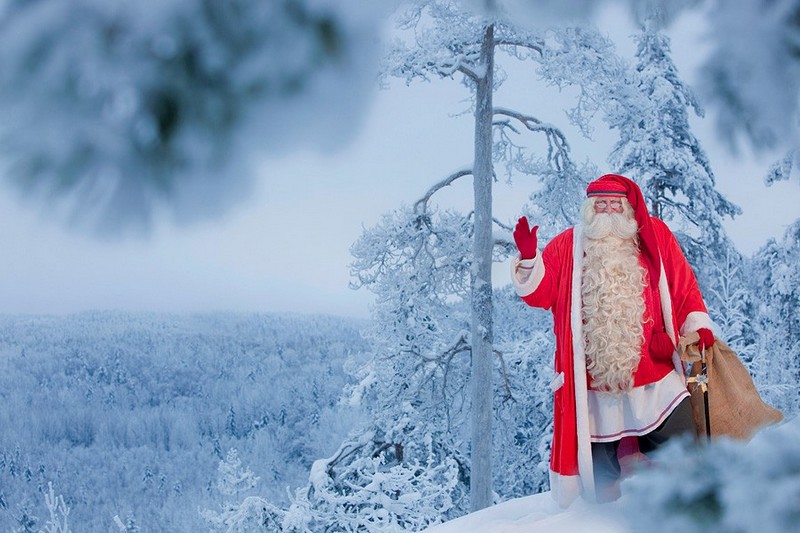 Christmas is the time millions of people around the world are waiting for. It is also a time when a special person takes the attention of many children. This is Santa Claus, who lives in Rovaniemi on a daily basis.
There is probably no better time to describe Santa's Village than the end of December. Located on the Arctic Circle, Rovaniemi seems to us, Poles, infinitely far away. So far that some people doubt the existence of a smiling good-natured bearded man in red clothes. And wrongly, because it is enough to write a letter to get an answer in an envelope with a stamp from Lapland. Sometimes you have to wait a few months for her, but Saint is very busy. He does not lack jobs all year round, despite the help of elves, dwarfs and trolls. And of course the reindeer.
To reach Santa Claus, cross Rovaniemi on the E75. It is the longest route in all of Finland, starting in Helsinki and ending in Utsjoki, 1,277 km away. After driving a few kilometers, we will see charming wooden houses standing on the right side and huge parking lots with lots of cars. This is Santa Claus Village, a magical place for millions of children (and not only) around the globe.
Santa Claus Village
Santa Claus, known in Lapland as Joulupukki , is undoubtedly one of the greatest stars, known all over the world for several decades. Despite this, he does not need a multitude of security guards, barriers or limousines - on the contrary, he is happy to receive guests in his office. You can visit him, exchange a few words, and even write a letter or a postcard that will wait until the pre-Christmas period to go out into the world and reach your loved ones before Christmas Eve. You can also go to the local post office to see piles of letters sent to Santa Claus. They come from all countries, and you can bet they were sent not only by children.
People who are eager to visit the house of Santa Claus stand in long lines. It is worth paying attention to the inscription on the huge iron door that we will see in the building: "No photos". We can buy souvenir photos, as well as a movie from our journey through the next rooms of the huge building. We will go through caves and long tunnels, which will make us feel like in a different reality.
In the great hall, which we will reach after leaving the caves, you can see photos explaining the secret of delivering gifts to all children in just one night. The exhibition will surely be of interest not only to children, but also to adults who have been wondering throughout their childhood about how Santa gets home and how he stretches the day to be on time with his work.
In Santa Claus Village you can also buy key rings, jewelry, caps and warm sweaters - there are several souvenir shops here.
Rovaniemi attractions
Santa's Village is Rovaniemi's biggest attraction, but the town itself has other perks as well. One of them is the famous northern Arctic Circle line . Thousands of tourists take pictures of themselves standing on it, on the border of two worlds. You can come here at any time, although it is better to choose the evening time if you want to avoid the crowds.
If we visit the most famous bearded man in the world around Christmas, we will have the opportunity to take advantage of the entertainment offer in Santa Park . It is open only in high season, so it is worth going here just then. During the visit, adult tourists can try a drink at the ice bar (served in an ice glass) or a mulled wine. In turn, children can taste gingerbread cookies in Mrs. Claus's kitchen or sit at the school desk with the elves.
Rovaniemi and the village itself are magical places. If one day goes far to the frosty North, he should come here. The next opportunity like this may not happen.
A writer by profession, a passion of a cat. One day he will see what is behind the Urals - good to Vladivostok. So far, when he can, he enjoys the sun of the countries of southern Europe. And it's also fun;)
Enjoyed reading this article? Share it!