With a ski camper to Zell am See - SportcampWoferlgut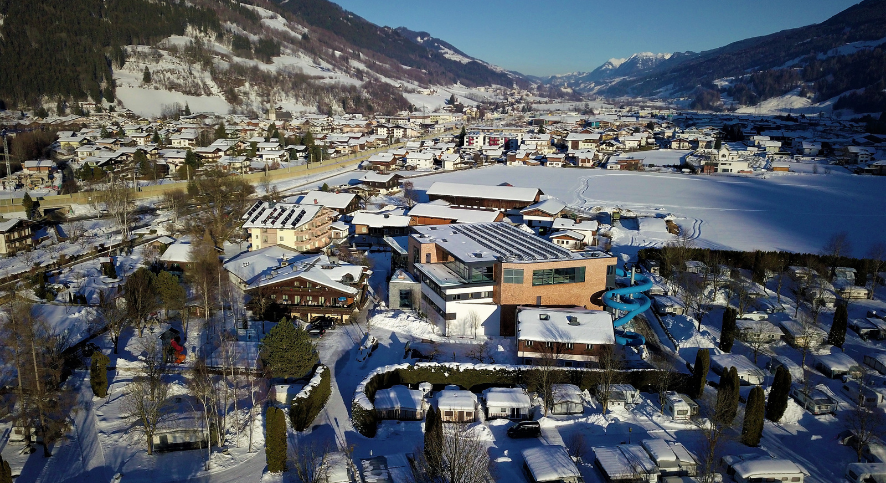 The winter capital of Poland is approx. 780 km away from Zell am See-Kaprun. The Austrian tourist pearl is perfect for a few-day trip or, for example, a long weekend. It is a real paradise for skiing enthusiasts, although it has to be tempted also in summer. But let's focus on its perfectly prepared slopes, modern lifts and great views.
Directions to Zell am See-Kaprun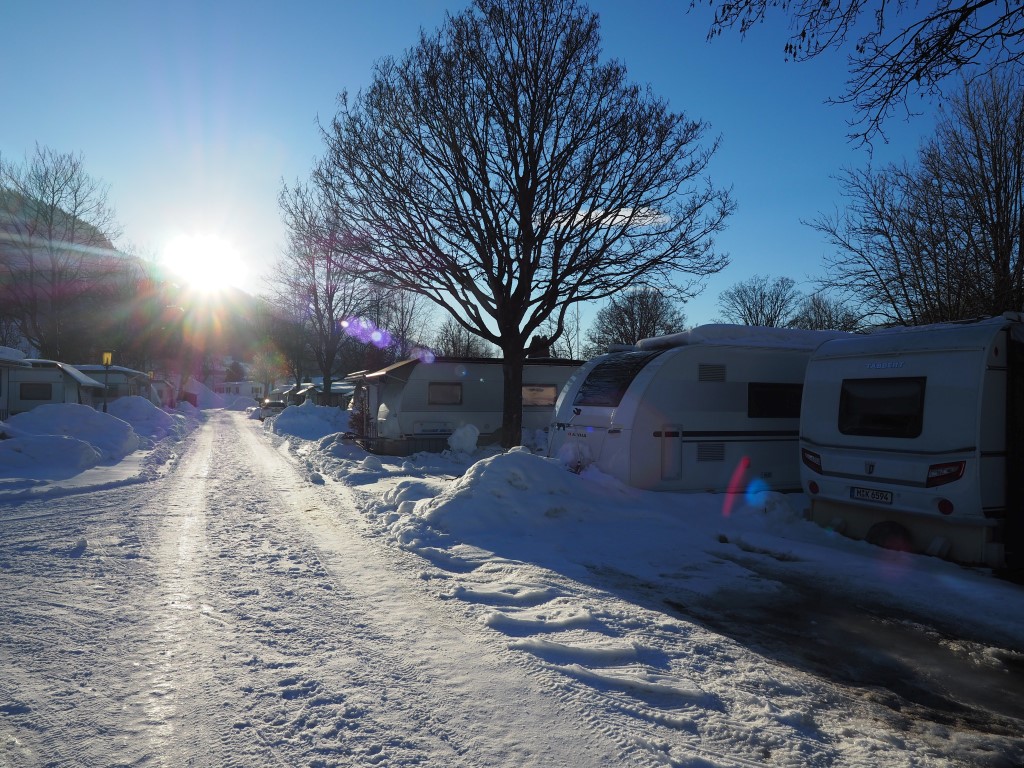 The region is situated in the heart of Austria, making it easy to reach from various points. Not only the country, but also the continent - the state cuts through the network of highways. Those who do not have a motorhome can travel by plane and reach their destination from Salzburg airport (approx. 80 km). Another option is the train. The Zell am See train station is situated in the center of the village. Nearby accommodation facilities can be reached on foot or by train or bus.
Among the aforementioned facilities, the all-year-round Sportcamp Woferlgut , offering accommodation on large plots, deserves attention. Average cost of one night is approx. 45 € for 2 people and a motorhome. You can choose a date in one of the promotional weeks and then the price for a week's stay drops to € 150 (2 people + motorhome). The camping has also prepared a promotional offer for families . In selected periods, we will pay 220 € for a 7-day stay of 2 people and up to 4 children under 14 years of age.
Private bathroom for the whole family
Promotional weeks are not all that the guests of Sportcamp Woferlgut can count on. Willing people can rent the entire bathroom for themselves. Stylishly furnished, they are divided into family and standard. The first ones are spacious, which ensures comfort for all family members. The second ones are more intimate, but they are not inferior to the family ones in terms of equipment. You can feel at home in both, incl. bathe (separate places for men and women, each with a section for children), dry your hair or wash clothes. There was also a drying room and a storage room for equipment (skis, boots).
The cost of renting a bathroom ranges from 20-30 € / day for variants with a bathtub and 11-23.60 € / day for options without a bathtub.
For skiing in Zell am See-Kaprun
There are more than 90 ski lifts in a radius of 10 km: to the Kitzsteinhorn, Schmittenhöhe and Skicircus Saalbach-Hinterglemm. There is a ski bus stop right at the entrance to the campsite, and the timetable is available at the reception. You can also receive it by e-mail if requested. The Zell am See - Schmittenhöhe ski area offers a total of 77 km of slopes. 30 km are easy, 28 km - medium, and 19 km are routes for advanced skiers. Cross-country skiing enthusiasts will also be satisfied with the choice of Sportcamp Woferlgut . The routes for them stretch right next to the campsite and can be accessed from the facility.
The giant Skicircus Saalbach Hinterglemm Leogang Fieberbrunn has long wanted to connect to the ski area of Zell am See - Kaprun. From the 2019/20 winter season, skiers and snowboarders can travel from Glemmtal to Zell am See / Kaprun thanks to the zellamseeXpress gondola. Back to Vorderglemm you have to go back to Skicircus by ski bus, but soon. According to investors' assumptions, work on a spectacular project will be completed by 2023 - the largest interconnected ski area in Austria will be built.
Currently , Skicircus Saalbach Hinterglemm Leogang Fieberbrunn has 270 km of ski slopes and 70 cable cars and lifts. Ski ALPIN CARD holders also have access to the pistes of the Kitzsteinhorn Kaprun station and the Schmitten station in Zell am See. In total, it gives 408 km of slopes and 121 ski lifts.
But let's go back to the slopes of Zell am See - Schmittenhöhe. Currently, 13 out of 28 ski lifts are in operation, and 25 slopes are available. Passes are issued in the form of a KeyCard with a deposit of € 2. A one-day pass for adults costs € 58.5, and for children € 29. Weekly - € 318 for adults, € 159 for children. Biweekly - € 485 for adults and € 242.5 for children. Toddlers born in 2015 and later can speed down the slopes for free.
Après ski attractions in Zell am See
A winter holiday in such a beautiful area does not have to (or even should) consist of just skiing downhill. Upon arrival, each campsite guest receives an up-to-date folder describing the activities organized at the campsite in a given week. You can check the animation program and choose the form of entertainment that suits you best. Among other things, the campsite offers guided mountain tours. The folder contains information on routes, meeting points, etc.
The range of après ski options will satisfy every holidaymaker. After returning from the slopes, we recommend warming up in the sauna (included in the price of the camping). You can choose from, among others Finnish sauna, herbal sauna, steam sauna and an infrared cabin. You can also use the so-called Kneipp path, perfect for problems with circulation or headaches. In addition, the guests are waiting, among others, 50-meter indoor sports pools, a heated pool, a large jacuzzi and a 100-meter water slide. Children have a water playground.
Visit Sportcamp Woferlgut if you are planning a winter camping trip . Who knows, maybe you want to come back in summer?
A writer by profession, a passion of a cat. One day he will see what is behind the Urals - good to Vladivostok. So far, when he can, he enjoys the sun of the countries of southern Europe. And it's also fun;)
Enjoyed reading this article? Share it!