The best year-round cottage campings in Austria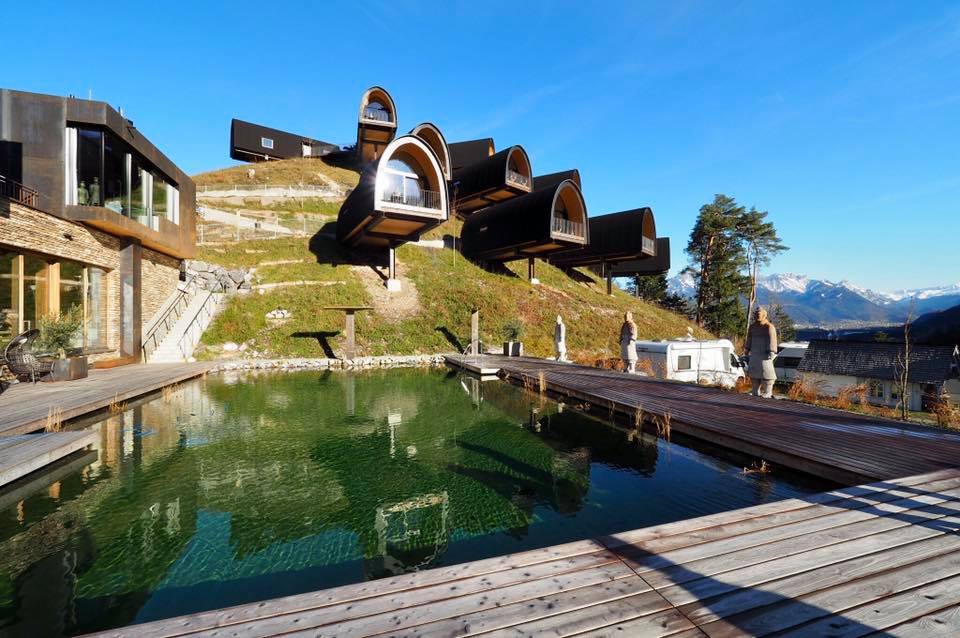 When looking through the offer of Austrian campsites, it is easy to notice that many of them welcome guests all year round. In fact, it often happens that they have higher occupancy in the winter season than in the summer. What makes them so popular among holidaymakers?
In the article below we will try to answer these questions. We will focus on the best (in our opinion) year-round campsites that provide visitors to Austria with comfortable accommodation. Regardless of whether you plan to spend just a weekend in the mountains or go on a longer trip, this tip will certainly come in handy. We invite you to read!
The Sportcamp Woferlgut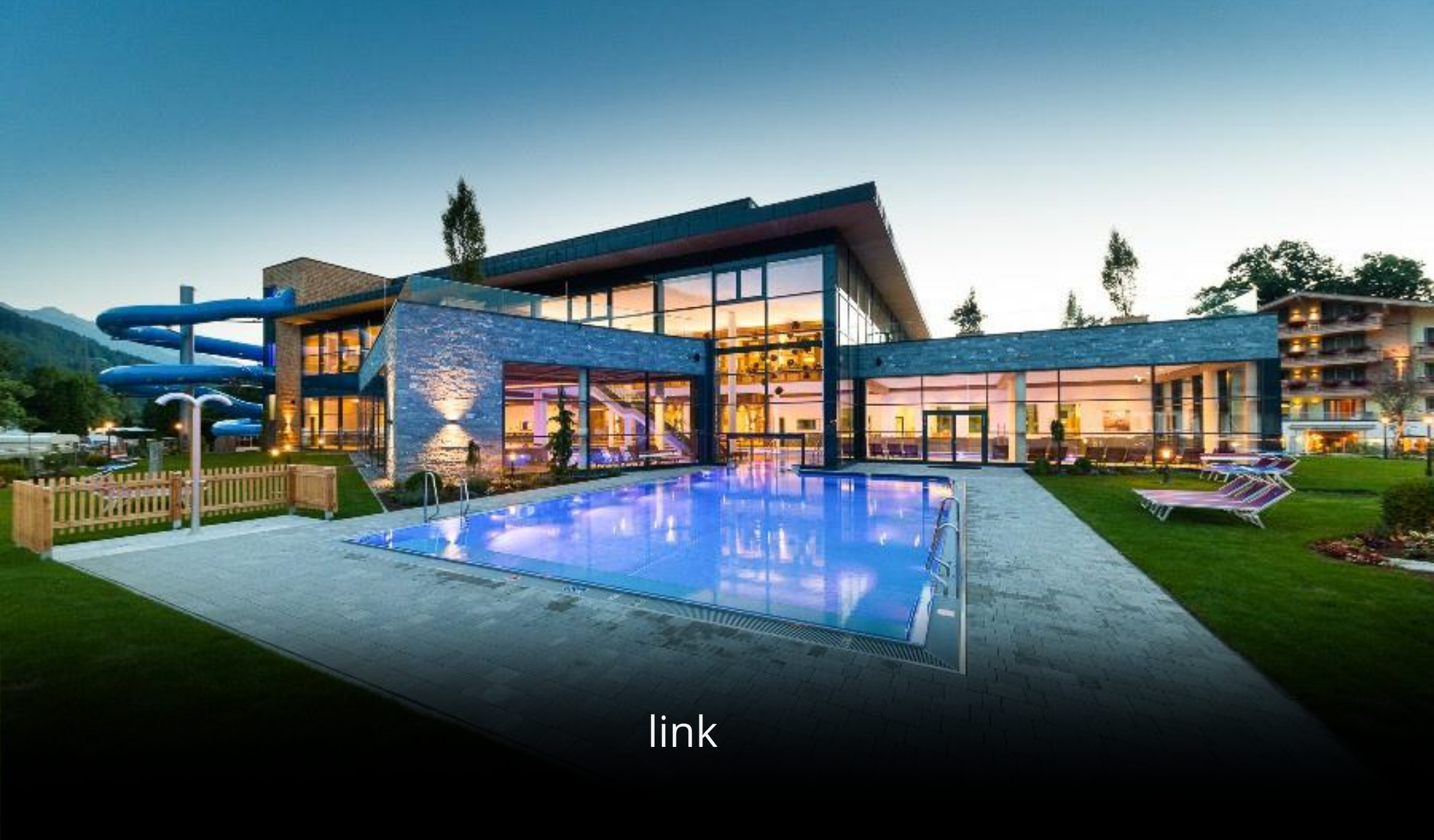 The first campsite we will focus on is The Sportcamp Woferlgut , a well-equipped facility located in Bruck an der Großglocknerstraße, in the state of Salzburg. The close vicinity of the Zell am See-Kaprun ski resort is one of the greatest advantages of the location, but vacationers are also attracted - and perhaps above all - by the wide range of accommodation and amenities. Without the slightest doubt, this campsite can be considered year-round too luxurious. Not only because it is connected to a 4-star hotel where guests will find spacious apartments with all comforts. There is a restaurant serving regional cuisine, and after a day on the slopes, you can warm up in a charming bar with a fireplace.
The Sportcamp Woferlgut is a large tourist complex surrounded by beautiful nature. In the camping zone, visitors can relax in tents (Comfort and Luxury standard) and luxury cottages. In winter, a ski bus runs from the campsite and takes skiers to the ski lifts.
Since 2018, the complex has been offering visitors a huge attraction - a real SPA in the mountains . It is housed in a 4,500 m² building and visitors can enjoy a wide range of wellness treatments. For an additional fee, we can also swim in one of several swimming pools. Guests have access to, among others: an Olympic swimming pool (50 m long), a swimming pool with hydromassage, a year-round heated outdoor swimming pool and a paddling pool for children. There are saunas, baths and a number of other options for regeneration and cleansing the body.
Camping Stadlerhof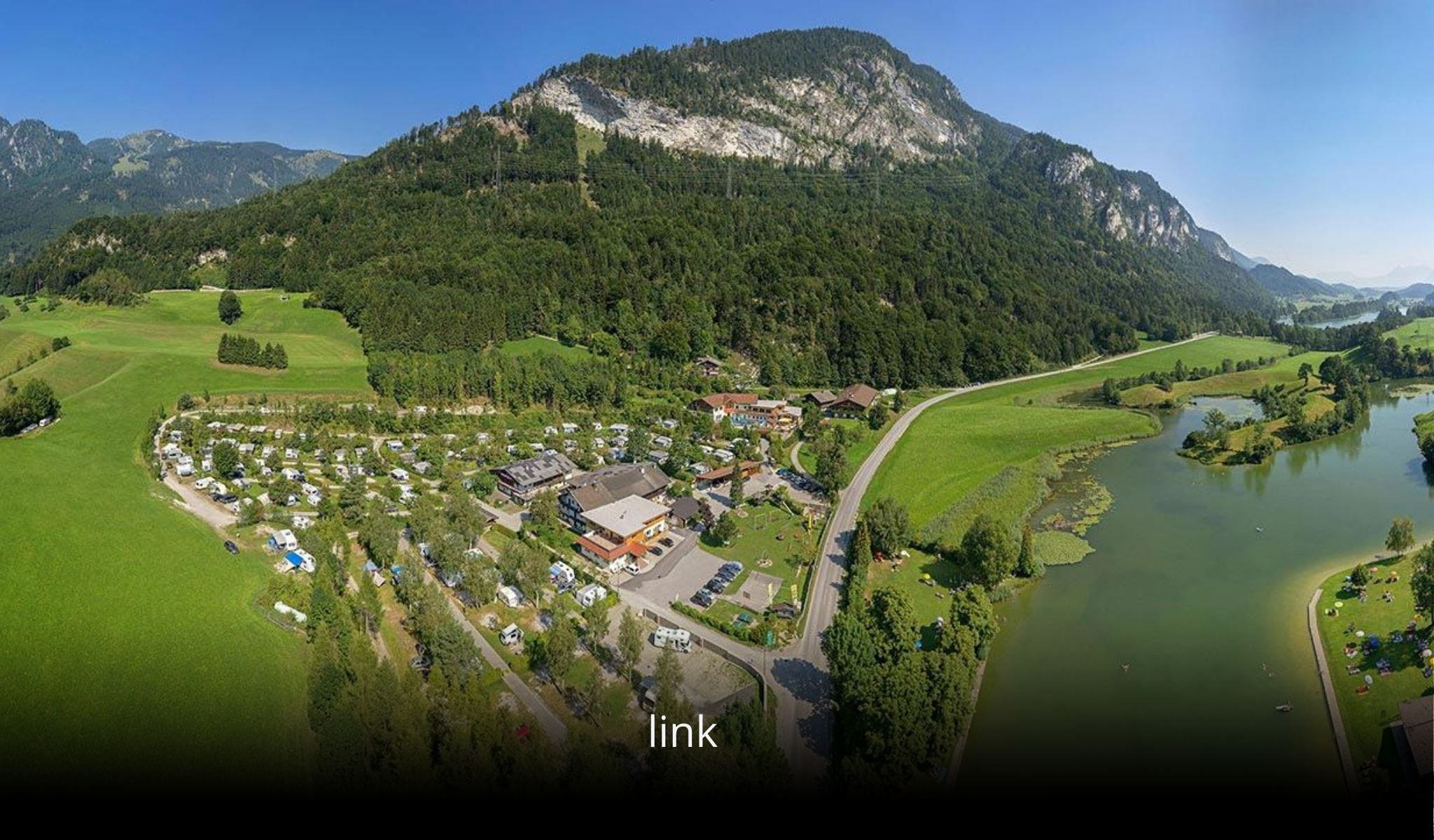 Have we written about beautiful nature above? Anyone who felt intrigued will now be delighted. Our next proposition is Camping Stadlerhof , located directly on Lake Krummsee. It is worth emphasizing that it is also located close to six of the warmest Tyrolean lakes and ski resorts. In summer, it is visited by crowds of lovers of relaxation in the bosom of nature, and in winter, fans of skiing and other winter sports come from various parts of the continent.
The campsite has prepared 145 pitches, of which 100 are available during the holidays and 45 all year round. In addition to plots for caravanners, it also rents apartments. If you are going to Austria for skiing , consider coming here. You will spend a wonderful holiday on the surrounding slopes, and after your return you will satisfy your hunger in a restaurant with a rich menu. Guests praise the taste of the dishes served there. You can also visit the snack bar or buy groceries (including fresh bread) and prepare a hot meal yourself in a rented house.
Camping Grubhof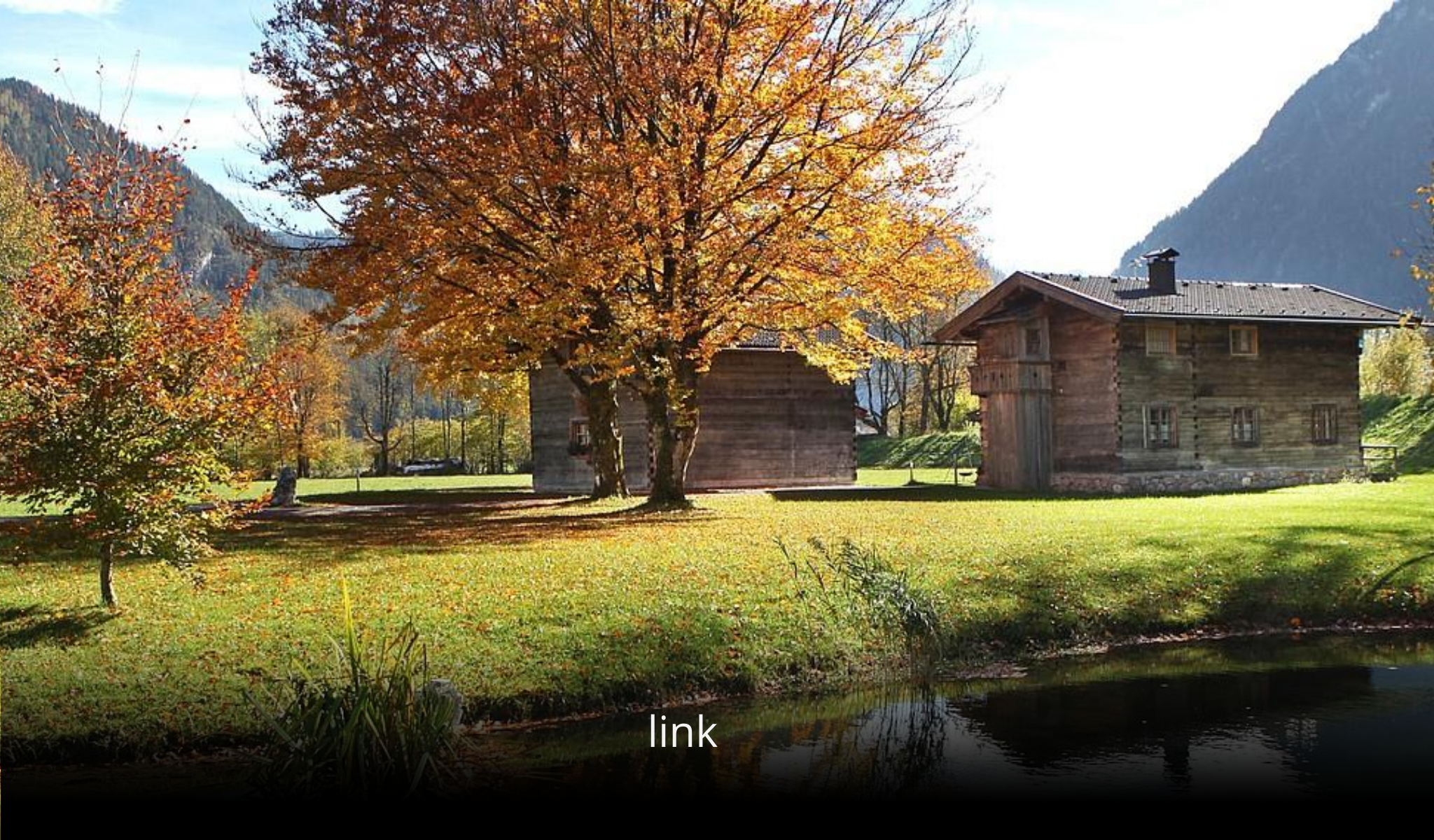 In the heart of Austria, between towns called St. Martin (approx. 1 km away) and Lofer (approx. 2 km), we will find another 4-star facility - Camping Grubhof . The location in the central part of the Austrian and Berchtesgaden Alps is the main advantage of the resort. Skiing fans eagerly choose it for their winter holidays, and when they get there they often choose a camping site (considered by many to be one of the best in Austria!) as they choose to stay in cottages. As for the latter, they are spacious and at the same time incredibly cozy. The campsite also has a SPA zone, saunas and a gym, a shop, a restaurant and modern sanitary facilities that guests appreciate.
In addition to cottages and hotel rooms, plots of land are also distinguished by their large size. It is worth mentioning that they are located along the river, so vacationers have wonderful views right after waking up. The surrounding area encourages sightseeing, long walks and cycling. These are areas very popular among enthusiasts of mountain climbing, kayaking and, of course, skiing.
Zugspitz Resort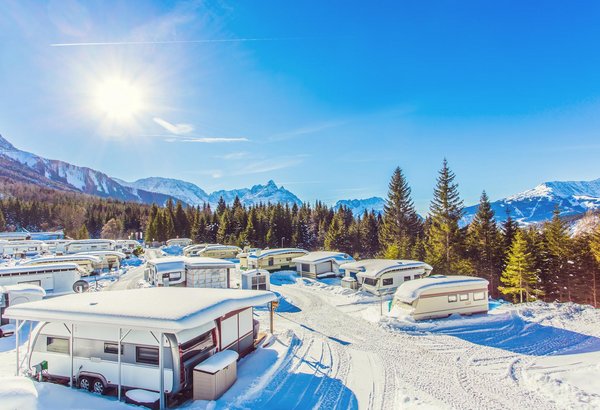 Any glamping enthusiasts here? At Zugspitz Resort, they will see how comfortable a camping holiday can be, especially when we add the location at the foot of the highest mountain peak in Germany, at the lower station of the Tiroler Zugspitzbahn ski resort. Located in Ehrwald, the 4-star facility impresses not only with its views and accommodation offer for caravanners (200 pitches with internet access). Visitors can expect, among others: restaurant, SPA, sauna and fitness zone praised by guests. Everyone who likes to splash in the water will be happy. The available pools include indoor and outdoor pools, as well as a hydromassage pool. It's not everything. Zugspitz Resort is a Tyrolean hotel with a children's pool , or rather a huge water space dedicated to the youngest. It has 5 slides (including a 120-meter one) and a lot of other attractions, the largest of which - literally and figuratively - is a pirate ship.
To say that the renovated complex was made available to tourists in December 2019 is an understatement. It has been thoroughly modernized, even designed and built anew. Thanks to this, it meets the expectations of all luxury lovers. Hotel rooms and apartments (almost 50 new) are decorated in Alpine style. They are spacious and perfectly lit thanks to large windows. The landscapes behind them are breathtaking.
Camping Aufenfeld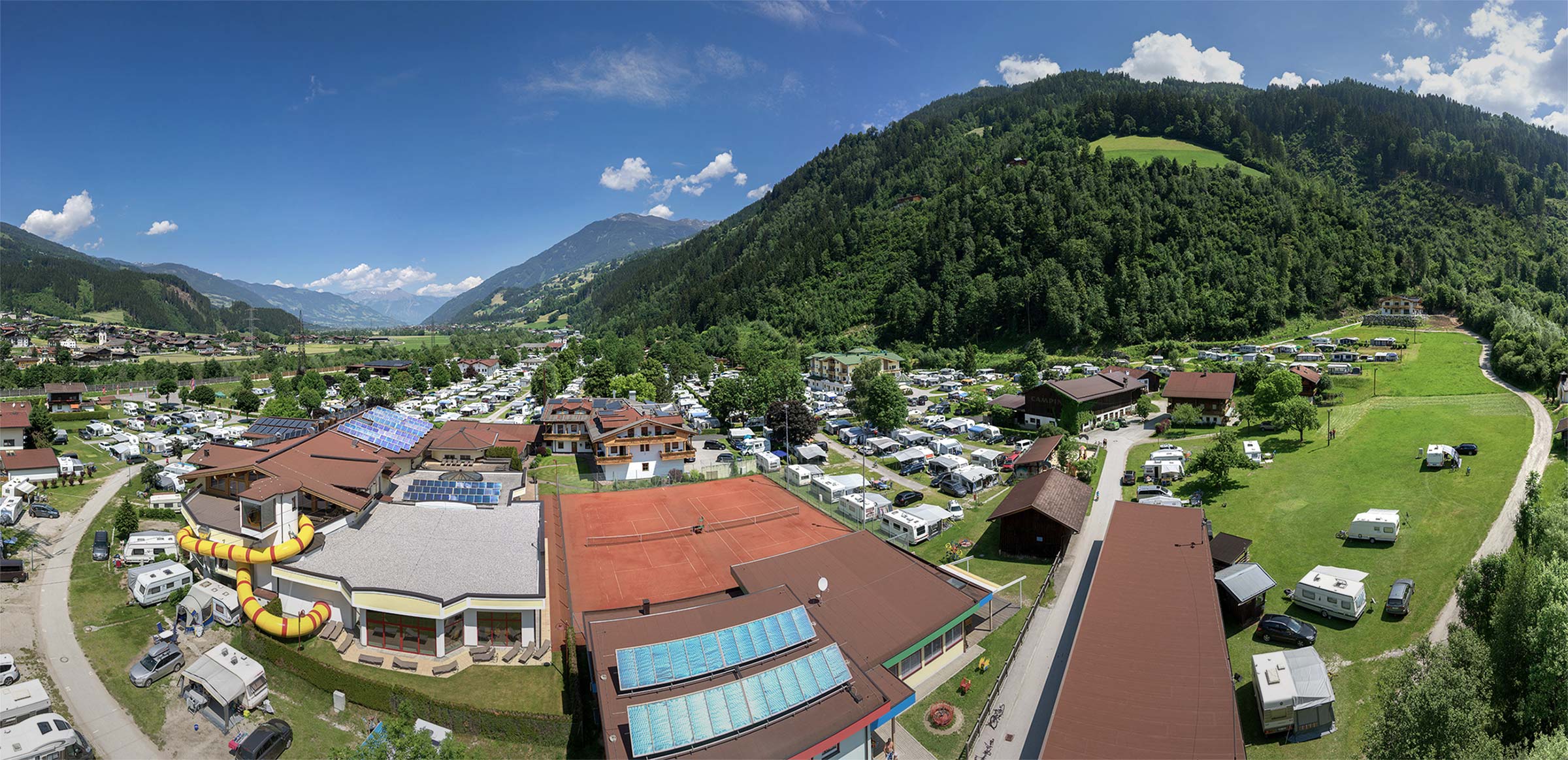 Of course, Zugspitz Resort is not the only hotel with a swimming pool in Tyrol. In Aschau im Zillertal there is a facility with plenty of attractions for every age group. This is Camping Aufenfeld , offering holidaymakers pitches (Normal, Comfort, Luxury) and apartments with attractive sizes - from 40 m² to 80 m². As for the camper pitches, of course in winter they are perfectly prepared to receive guests (cleared of snow), and the camping staff can help with connecting the gas. If someone forgets accessories such as a TV adapter, Euro connector or gas hose, they can be rented from the office for a small fee.
Camping Aufenfeld has on its premises, among others: a climbing wall, trampolines and the already mentioned great swimming pool. In the summer, the place is eagerly visited by tourists, but it is really under siege in the winter. No wonder - the Zillertal Arena and Hochfügen-Hochzillertal ski runs are approximately 3 km away. Skiing fans can get to the ski lifts by a free ski bus that stops at the entrance to the campsite. There's still some time until winter, but if you're planning a ski trip , you're guaranteed perfect snow conditions here. Modern ski lifts, beautiful rustic cottages, numerous camping facilities - what more could you want from a winter holiday in the Alps?
Wohlfühlcamping Hell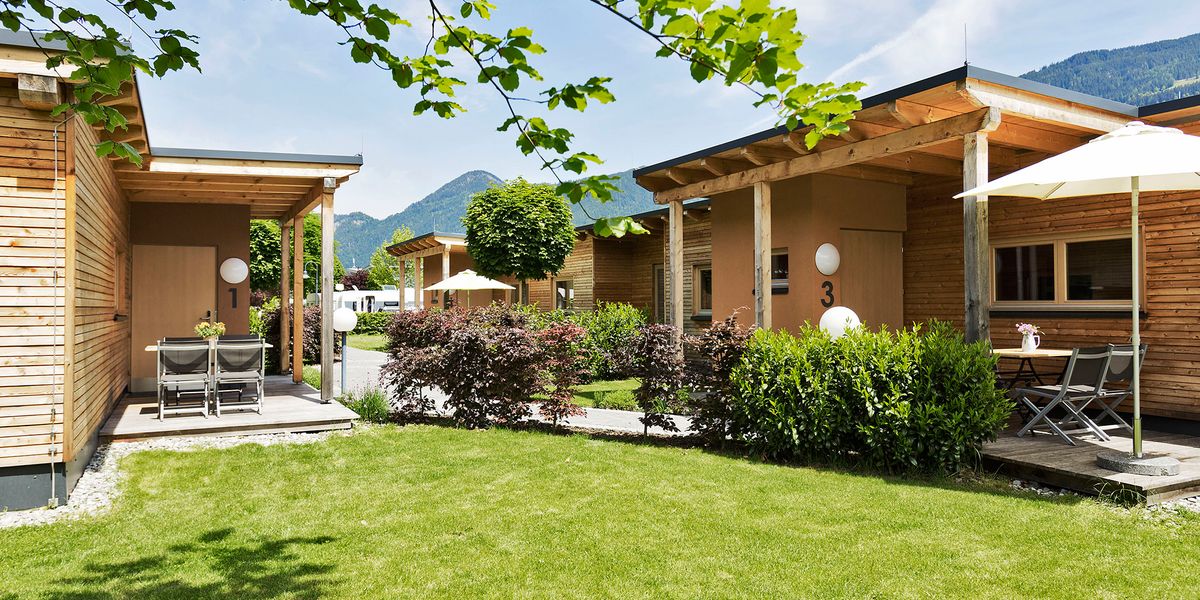 This next campsite is unique in every respect. Like its predecessor, Wohlfühlcamping Hell is located in the Zillertal valley, in the town of Fügen. It is approximately 12 km from Aschau im Zillertal. Guests will find comfortable pitches with an area of 70 to 115 m², with all amenities, as well as swimming pools and a SPA and fitness zone. This is an "eco" campsite , awarded the Austrian and European eco-label. Here, like nowhere else, you can feel that living in harmony with nature is extremely important to the owners. Nature-friendly solutions used at the campsite include: photovoltaic panels and electric cars for rent.
Wohlfühlcamping Hell is a dream place for those who love the green surroundings and confirm this love with actions - respect for the planet's resources. Moreover, many tourists consider it one of the most beautiful aparthotels in Zillertal. Both year-round cottages (4) and apartments (13) are decorated with a great sense of style, using natural materials, including wood. Vacationers admire the views both through windows and from sun terraces.
Speaking of views, it is worth mentioning the 1,500 m² wellness zone where you can forget about reality. Thanks to the panoramic windows, we won't lose sight of the Alpine landscapes even for a moment - and there's really a lot to do inside. We can choose from a world of saunas, a solarium, a well-equipped gym and several swimming pools (the main one is partially heated by a photovoltaic system) and a paddling pool for children. The outdoor swimming pool is not available in winter.
Alpencamping Nenzing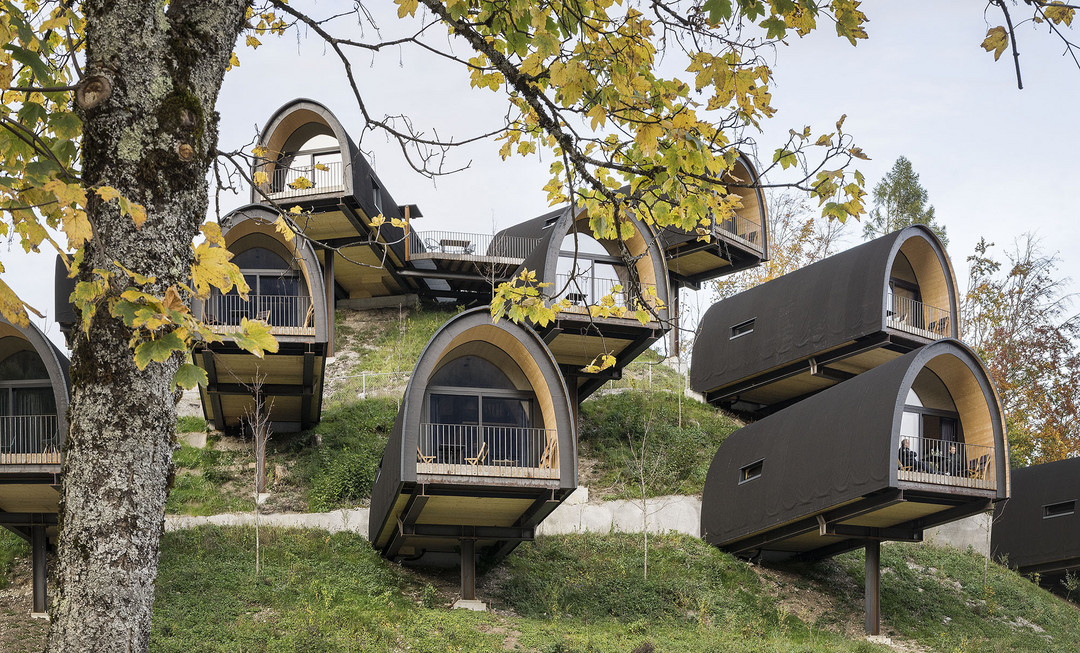 If, while traveling through Austria, you have reached the westernmost federal state, Vorarlberg, visit the 5-star Alpencamping Nenzing . It's easy to get to - it's just 4 km from the motorway exit. It has an impressive wellness area with swimming pools (indoor and outdoor) and saunas, as well as a restaurant, playgrounds and an exercise room for adults and children.
Vacationers have several accommodation options to choose from: campers, caravans, apartments on the ground and first floors, and mountain houses/chalets, which are very popular among tourists. There are 10 of them, all decorated in a luxurious Alpine style. They are available in several variants, and from May 2020 they will be joined by family houses for adults with max. four children.
This is an exclusive campsite for lovers of winter activities. Hiking along snowy trails (over 45 km of trails), snowshoe walks, cross-country skiing or organized trips with a mountain guide - there are plenty of options. You can end the day in the swimming pool or sauna and regain strength before the next challenges.
Schluga Camping Hermagor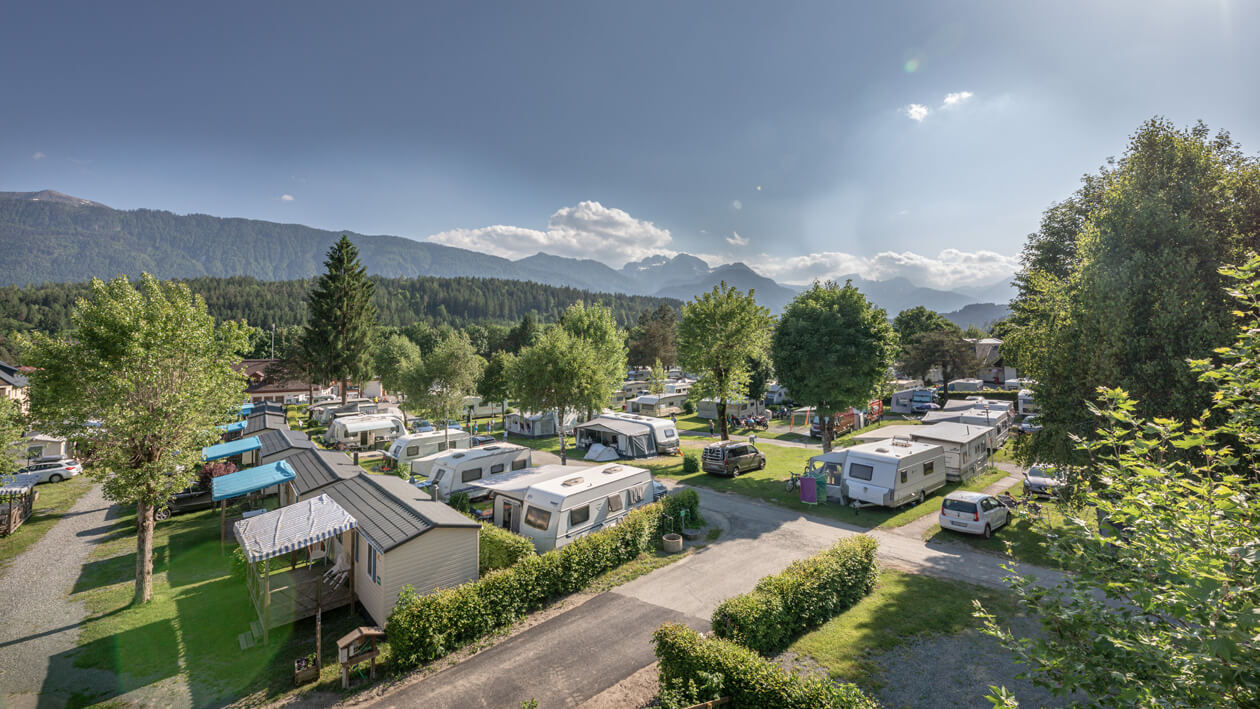 The last point on our list is EuroParcs Hermagor , located approximately 1.5 km east of the town of Hermagor, in Carinthia, between the Gailtal and the Carnic Alps. On a 5.5-hectare area, guests have a large camping area for themselves. There are also mobile homes , apartments and original accommodation options for max. 2 adults and a child - pine wood barrels. They have a surprisingly compact interior, which consists of a hall with seating and TV, and a sleeping area.
The area enchants with its beauty at any time of the year. In summer, the surroundings are lush green, and in winter, when the buildings are covered with snow, there is a romantic atmosphere. The largest ski resort in Carinthia, Nassfeld, is easily reached by the ski bus, which stops in front of the campsite every 20 minutes during the season. There is no need to think long about where to go skiing with the whole family. Over 110 km of perfectly prepared routes with various levels of difficulty are just waiting to be explored. And after returning from the slopes, visit AlpinSPA to relax in the hot water of the heated pool.
Austria - skiing, winter, great memories
If you dream of a ski trip to the Alps, Austria , as you can see, has a lot to offer. Whether in Tyrol or another region, you will find modern tourist facilities everywhere, open to guests all year round. Many of them have at least one swimming pool, SPA area and plenty of other amenities, and are adjacent to popular ski resorts. Nothing, just choose the one that suits you best and start packing.
Regardless of whether you dream of renting a house in Austria or going skiing in a camper , you will have unforgettable memories from this trip. Many kilometers of well-prepared ski slopes, snow-capped Alpine peaks and Austrian hospitality will remain in your memory. You just want to come back to such places.
Do you want to rent a house in the mountains? Check out campsites in Austria in our database.
gallery
A writer by profession, a passion of a cat. One day he will see what is behind the Urals - good to Vladivostok. So far, when he can, he enjoys the sun of the countries of southern Europe. And it's also fun;)
Enjoyed reading this article? Share it!