The best year-round campsites in Croatia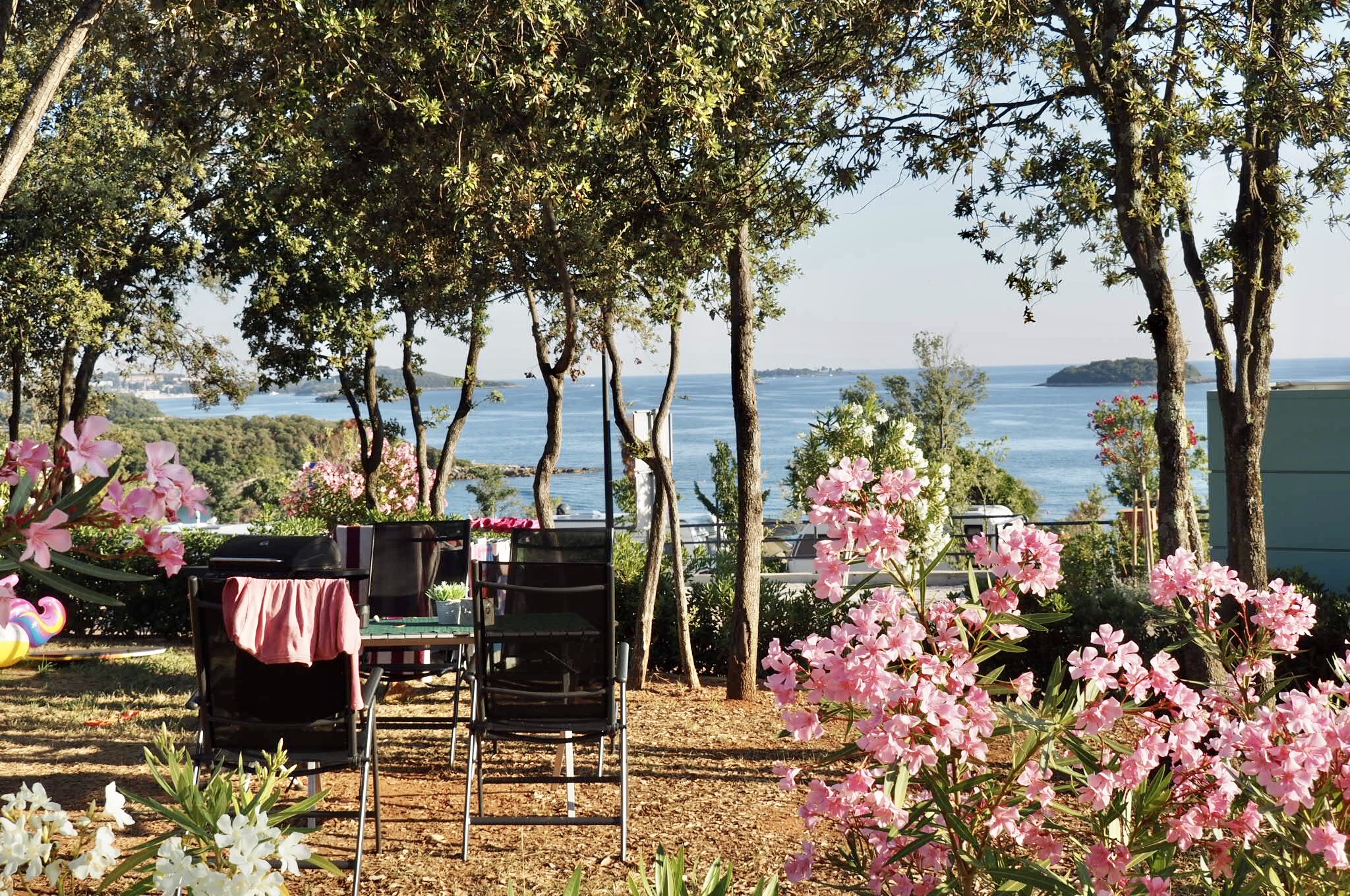 The air temperature in Croatia in winter rarely drops below zero, and during the day it usually reaches several degrees. On the other hand, the water at this time has a temperature of about 12 ° C.
The mild winter climate attracts many caravanning enthusiasts who spend the winter on the coast for several months. What attracts them to Croatia during these cold months? First of all, a milder climate than in the northern part of Europe, cheaper camping (from EUR 7 per night) and no tourists.
This year, even more campgrounds have decided to remain open to their visitors all year round . It should be noted that not all amenities are available then, but they are sufficient for a comfortable longer stay. Remember that you don't need a camper to stay longer in Croatia in winter. Many of these open campsites offer short and long-term rentals of mobile homes on preferential terms. Examples of costs are provided under the description of the campsites.
Camping Porto Sole - holidays in Istria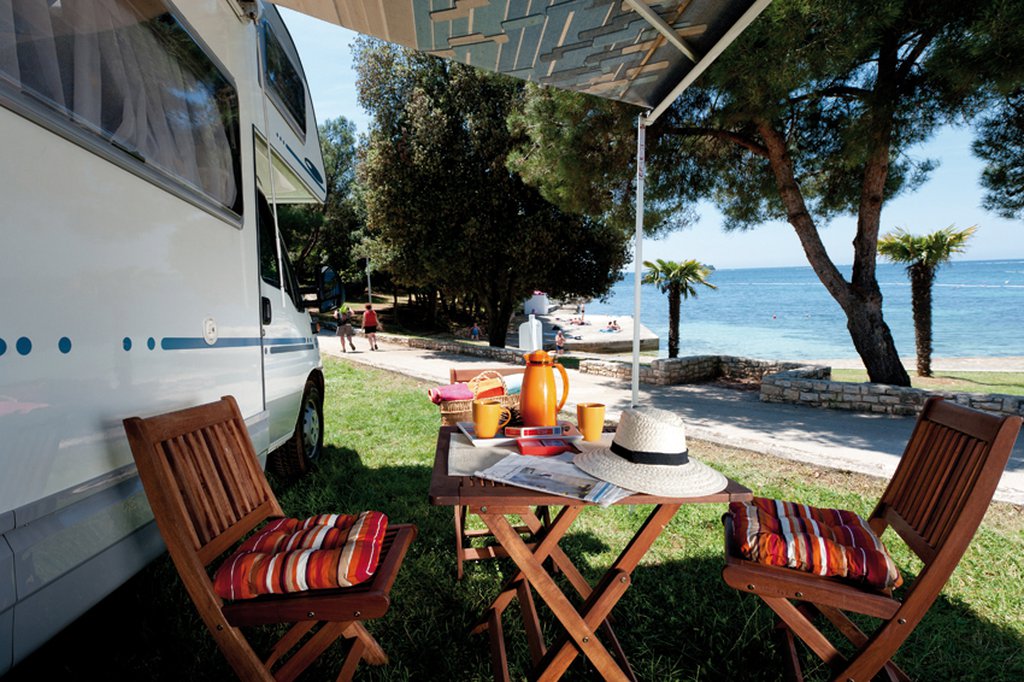 This year- round campsite is located approx. 1.5 km from the town of Vrsar , which can be reached on foot or by bike in a few minutes. Wireless Internet is included in the price of the stay. You can rent pitches at the campsite from EUR 7 per night (the price even includes a stay of one dog) with a long-term booking, but it is also worth mentioning the great offer for mobile homes . Throughout the winter (except for the Christmas and New Year's Eve), you can rent a cottage from EUR 16 per night, which is about EUR 480 for the entire month!
There are as many as 5 buildings with sanitary facilities in the Porto Sole Campsite, in which there are toilets for children, a laundry room and rooms for bathing dogs. Perfect camping for a holiday with a dog.
There are many attractions for lovers of active leisure. First of all, a beautiful beach, over a kilometer long, inviting you to morning walks or exercises, a sports field or tennis courts, and there are many bicycle paths and hiking trails around the campground.
Arena Kažela Campsite - holidays in Pula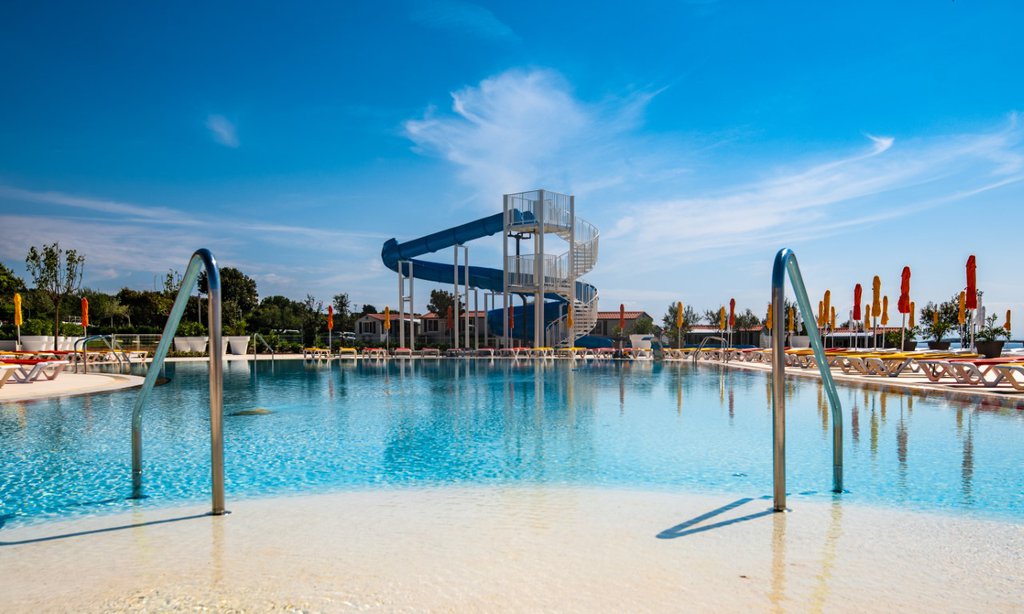 A year ago, this campsite underwent a major renovation and at the same time became all -year-round . Camping Arena Kažela is no longer an ordinary campsite, but a modern resort offering the highest level of amenities. It is located near Medulin, the southernmost town on the Istrian peninsula . The campsite has its own pebble beach that is two kilometers long. There is a bus stop right at the entrance to the campsite. In winter, the campsite has prepared special animations adapted to the weather. Bicycles can be rented for free on site. There are also free volleyball courts and an outdoor gym.
The campground has its own place for launching boats and motorboats. Sanitary facilities are new and heated, and interestingly there are special sanitary facilities for seniors.
The campsite has its own restaurant open all year round , but only at certain times: in the morning for breakfast and then open again in the late afternoon for dinner. The nearest shop is 10 km away, a local pizzeria is 2 km away.
You can also rent chalets in the fall / winter period from EUR 66 per night. Lots are a much cheaper solution here because the cost of setting up a camper is 15 EUR , but only for long-term rental for a minimum of 7 nights.
Istra Premium Resort - 5-star camping in Istria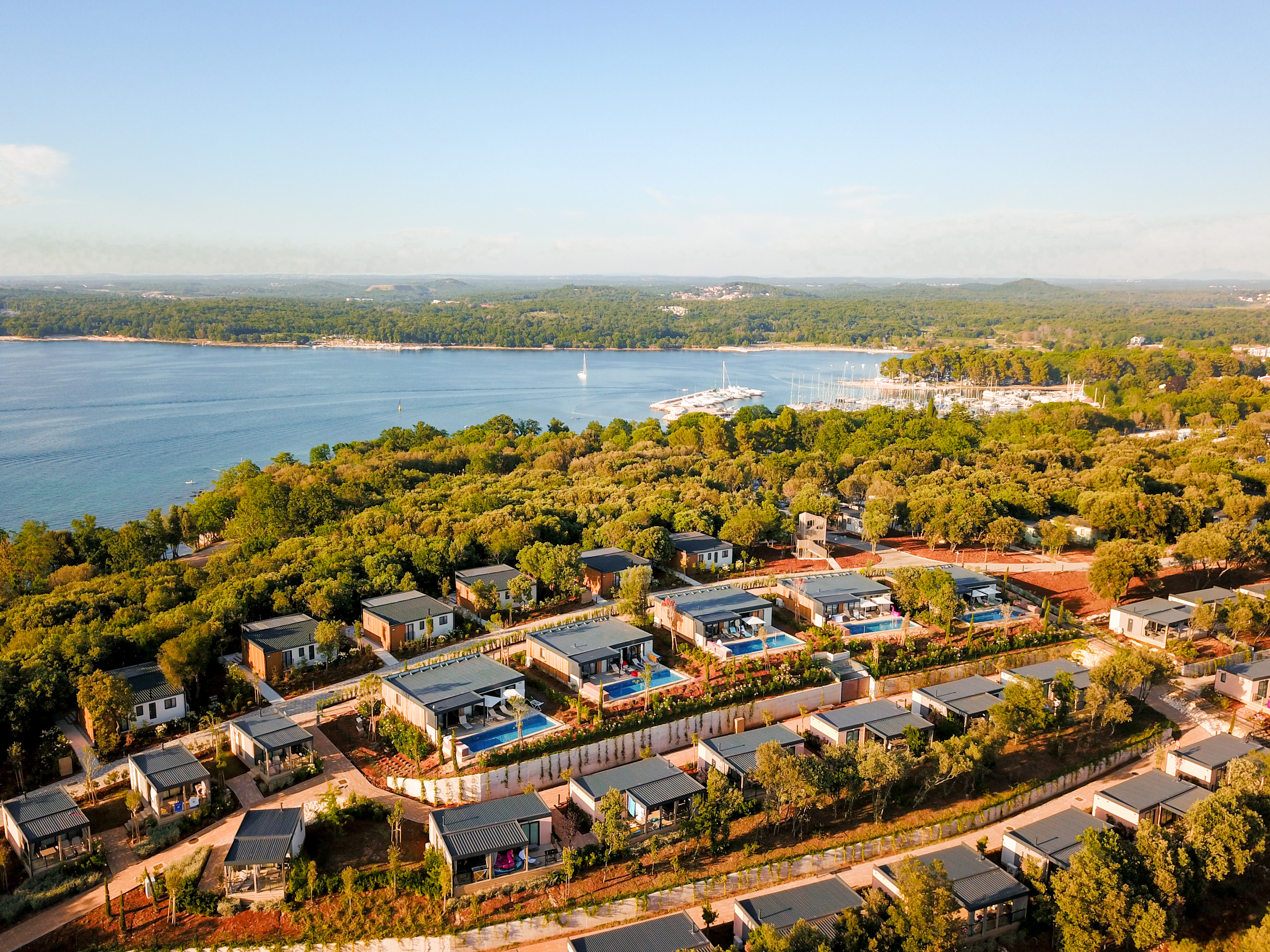 Istra Premium Resort is a new campsite from the Camping Adriatic by Valamar chain. Perhaps the place itself is familiar to you, because there was another campsite here before, but basically there is no trace of it. Everything has been completely renovated to create a luxurious 5-star camping in Istria . The camping also made sure that the stay in the fall or winter was as pleasant as the summer one.
The campsite has an open restaurant serving, among others, pizza from a wood-fired oven . There is also a cinema room for the whole family, a games room for teenagers with XBox consoles and a playroom for the youngest children with care (Maro Club). The campsite offers its guests the Stay Fit fitness program (Friday to Sunday), as well as bicycle rental and guided bicycle tours.
There is a shop with a fresh assortment in the resort. The shop delivers purchases on the lot.
You can use high-speed wireless Internet here for free, and even rent a conference room with a projector and TV.
Prices for long-term rental of a mobile home start from 600 EUR for the whole month, but their availability is very limited and further accommodations disappear very quickly. The price for the plot is not cheap, as it costs about EUR 60 per night, but considering the number of amenities available at that time - it is not very much.
It is worth following the Camping Adriatic offer and subscribing to the newsletter, because they often send discount codes in it, and now, for example, there is a Black Friday promotion.
Camping Čikat - camping on the island of Krk

The island of Mali Losinj, where Camping Čikat is located, is below the island of Krk , and the campsite itself is located almost at the southernmost tip of the island. It is worth noting that Losinj is one of the sunniest places in Europe.
This year, the campsite has increased by one hectare, where an additional sanitary facility has been built. The restaurant and beach bar are also new. The Superior plots were also rebuilt, adding additional space. Fall / winter pitches can be booked from EUR 15 per night. The offer is valid until March 28, 2021.
Campsite guests can use the swimming pool at Hotel Punta in Poreč for free.
Stobreč Split - year-round camping near Split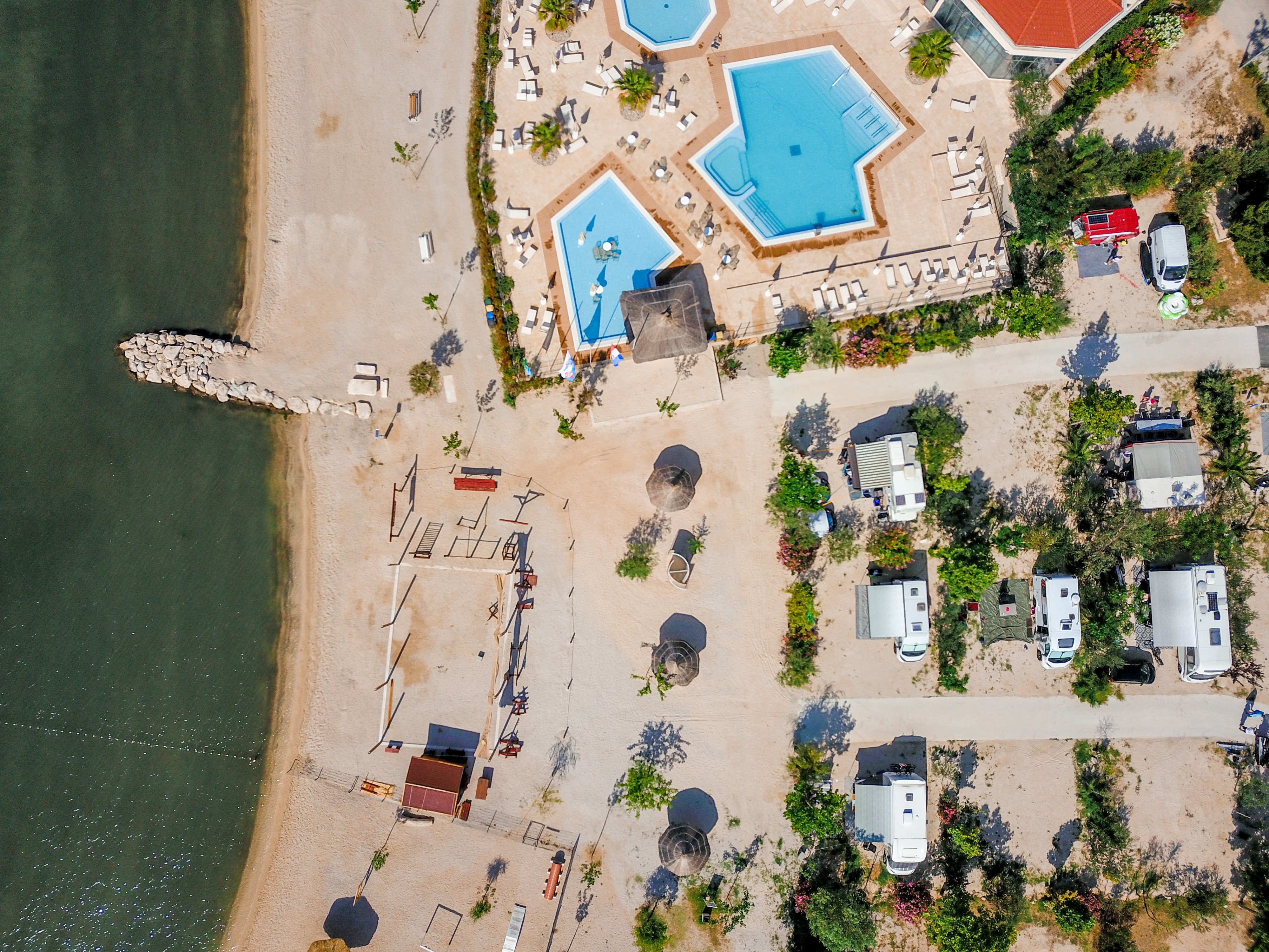 This 4-star campsite is located less than 10 km from Split and is the perfect place to stay to explore the city all year round. There is a city bus stop near Stobreč Split campsite, which will take you to the gates of Split in less than half an hour.
The campsite has access to a sandy beach with a separate area for dogs . There is a free outdoor gym and a small playground on site. Next to the campsite is the city's pebble beach and a promenade with palm trees and benches.
The price for renting a plot for two people is now around EUR 13 per night. Electricity and water are included in the price. The campsite also allows you to rent mobile homes for 5 people from 39 EUR per night.
Camping Kamp Omisalj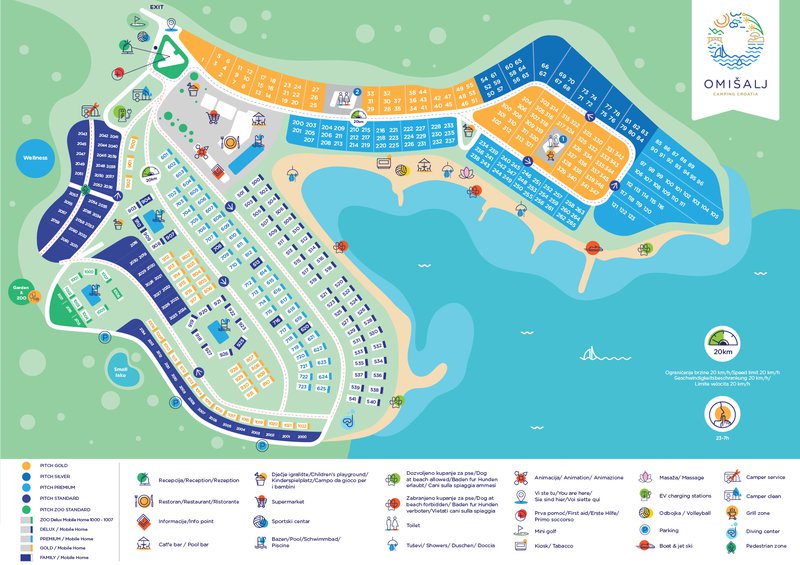 The campsite is located on the island of Krk near the town of Omišalj. The campground is in the shape of a horseshoe with a quiet bay and a beautiful pebble beach in the center. The camping is dog friendly.
If you come to this camping with a camper in winter , you will pay 13 EUR for an overnight stay on the lot (for a camper and two people). Additionally, you pay for a night on the seafront (EUR 4). Individual sanitary facilities can be rented on site for an additional fee (EUR 13), and, interestingly, there is also a special device for emptying the chemical toilet.
Camping Kamp Omisalj offers a huge discount for winter bookings and the 6-bed chalet (4 adults and 2 children) can be rented from 36 EUR per night , and the longer the rental, the better the price.
Camping Vita - Terme Tuhelj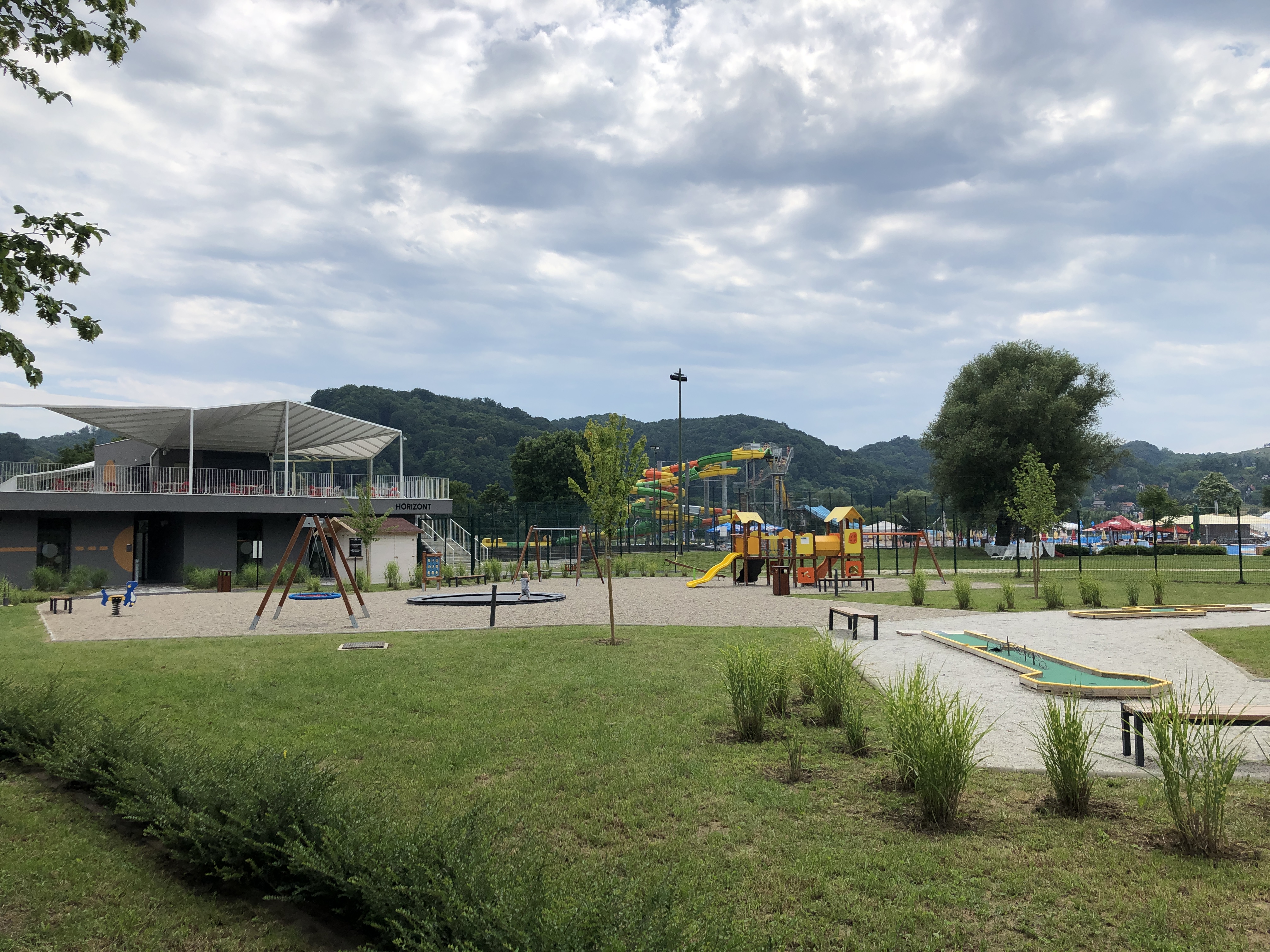 Terme Tuhelj is a complex of outdoor and indoor swimming pools at the hotel and camping site. Camping Vita was renovated in 2020. It has heated family bathrooms, baby and baby bathing facilities, and a laundry room with a drying room. There is a large playground directly at the campsite.
Entry to the swimming pools for camping guests is free. Additionally, Terme Tuhejl has a great offer of saunas and SPAs. This place is located in the central part of Croatia - close to Zagreb. It is a great place if you are looking for additional wellness attractions at the campsite.
Ježevac Premium Camping Resort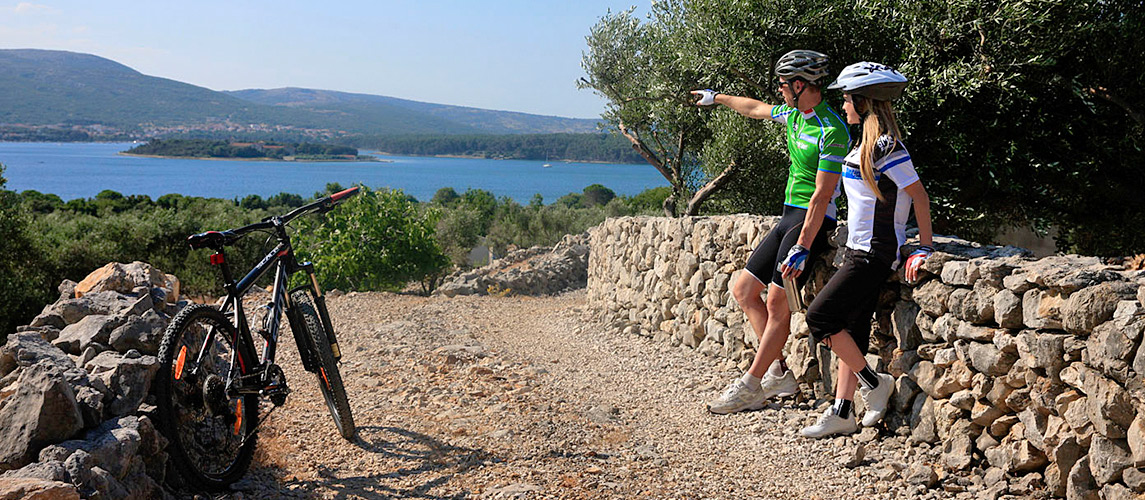 Ježevac Premium Camping Resort is the second camping of the Camping Adriatic by Valamar chain, which is open all year round. It is located on the island of Krk close to the town of Krk. In winter, many amenities are still open at this campground, such as the delivery of ordered purchases from the store (Valfresco Direct) or the Stay Fit fitness program.
Camping guests can use the sports field free of charge, rent bikes or go on a guided hiking tour. In winter, there is also a children's club (Maro Club), where entertainment is organized by animators . There is also something for older children on site - a games room.
Falkensteiner Premium Camping Zadar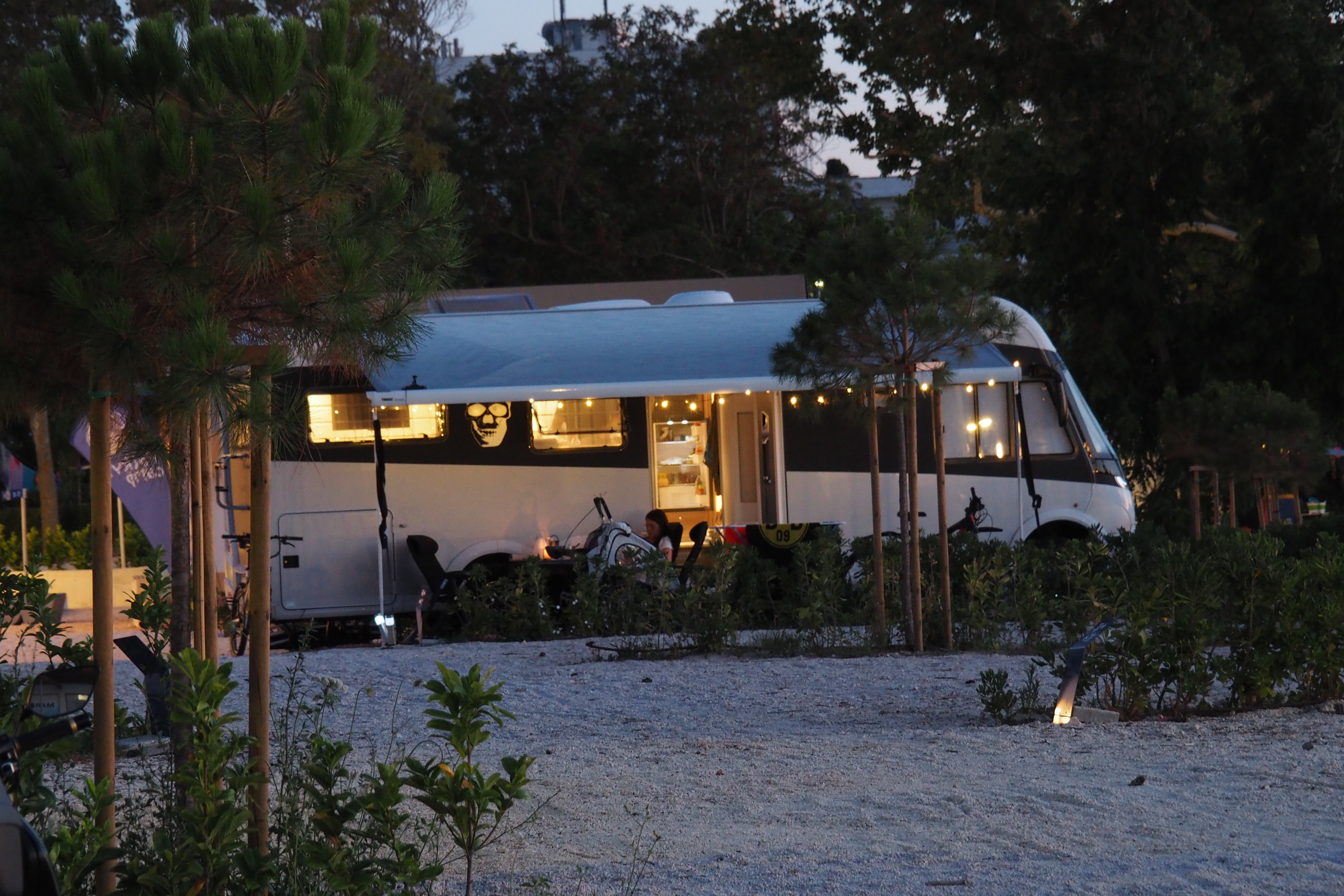 Falkensteiner Premium Camping is a new 5 star camping in Zadar. You can get to the center by bike in a few minutes to take a walk along the promenade, listen to the "playing stairs" or see the lighting installation that lights up after dark also near the promenade. Zadar is still alive in winter, perhaps a bit slower, but restaurants and bars are open here. Although in winter there are not as many tourists here as in summer, there are certainly more of them here than in the surrounding smaller towns. If you are looking for a place where pubs will be open in winter, it is easier to find them in Zadar .
The campsite is located directly by the sea and there is a promenade along the beach. The pools are not heated, but there is a small playground with a sandy floor open. There are brand new heated bathrooms on the campsite.
Falkensteiner Premium Camping Zadar also offers the possibility of renting mobile homes during the winter. The cost of renting a 5-person cottage in this period is about EUR 69 per night. Lots can be rented here from EUR 18 per night.
Polidor Camping Park
Polidor Camping Park is a small 4-star camping in Istria, very close to Funtana, where the above-mentioned Istra Premium Resort is located. The campground does not have direct access to the beach. From here it is about 800 m to the sea and the camping has its own beach for its guests.
This camping is a paradise for dog owners. The camping also has a beach for dogs . Some mobile homes are fenced so that your dog can run freely around the house. There are also heated rooms for pets in the campsite.
In winter, caravanning enthusiasts can count on special pitch rental prices. You can rent it for up to EUR 12 per night. The price for mobile homes has also been significantly reduced and in winter you can rent a 5-person cottage for as little as EUR 50 per night.
View all campsites on the map
Other Croatian campsites open all year round:
Arena Stoja Camping in Pula
Camping Relax in Pakoštane
Camping Antony Boy in Korcula
Camping Bor on the Island of Krk
Camp Plantaza in Paklenica
Camp Zagreb in Zagreb
Camping Trstenica in Orebic
Holidays in the mountains?
If you are also thinking about winter holidays in the mountains, check out our article: " The best year-round camping with chalets in Austria "
---
Do you want to know even more?



• Join our Facebook group -

Cool Camping


• Follow our profile on Facebook -

CampRestowy Facebook


• See how we travel as a family on Instagram. During our trips, it is here that we put the most reports from everyday life on the campground or in the camper -

CampRestowy Instagram


• See our YouTube videos, subscribe to our channel and give a thumbs up to the videos you like -

CampRestowy Youtube
We have created the CampRest portal for people who value freedom and travel on their own.
Enjoyed reading this article? Share it!