Camping Village Poljana - holidays in Croatia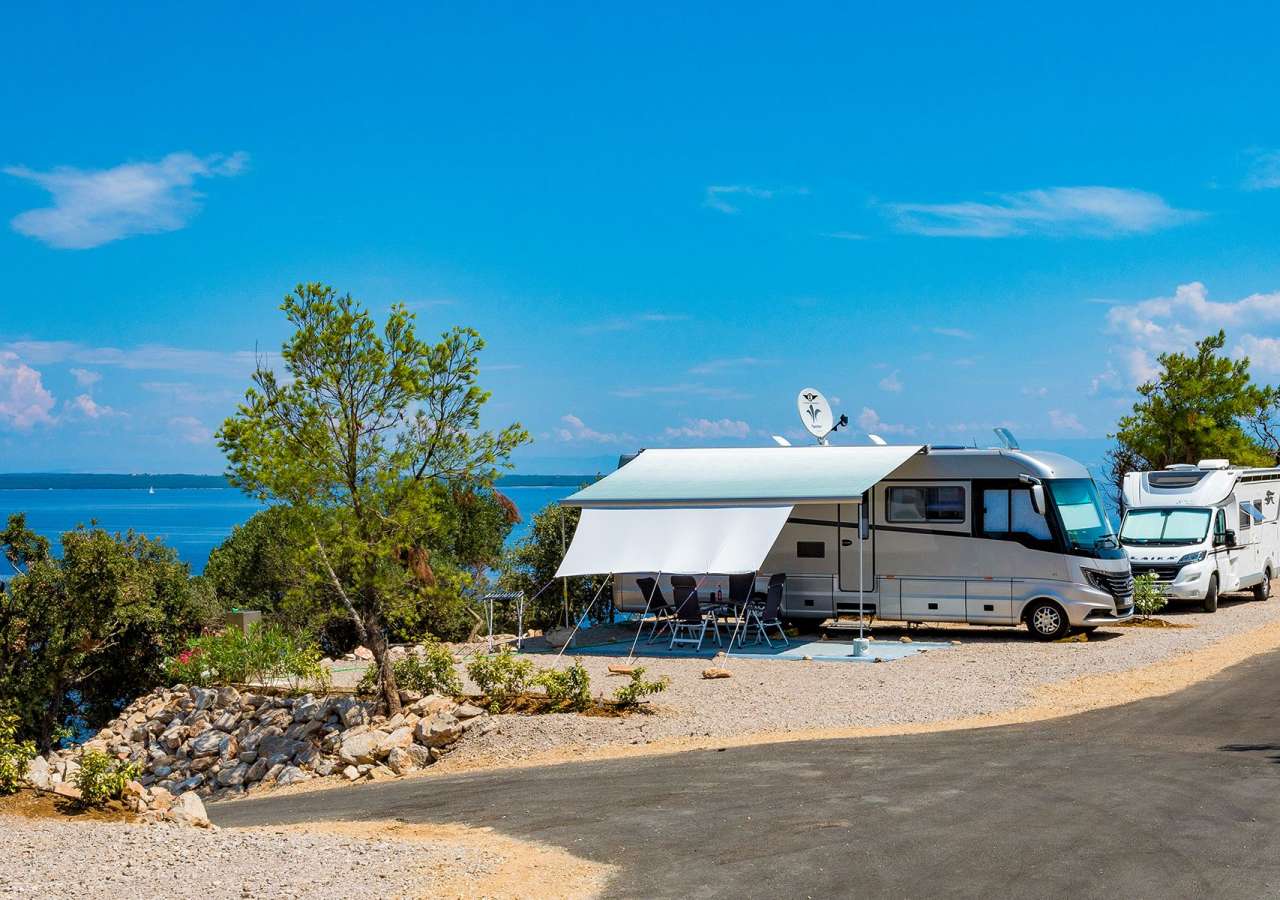 Croatia is a dream destination for summer (and not only) holidays, a travel destination for many people. It attracts with its unspoiled nature, the guarantee of the weather and the wealth of tourist attractions. If you are going to the island of Lošinj, we recommend accommodation at a campsite located right by the sea, with a view of Krk . This is Camping Village Poljana , perfect for a family vacation in Croatia .
Accommodation at the campsite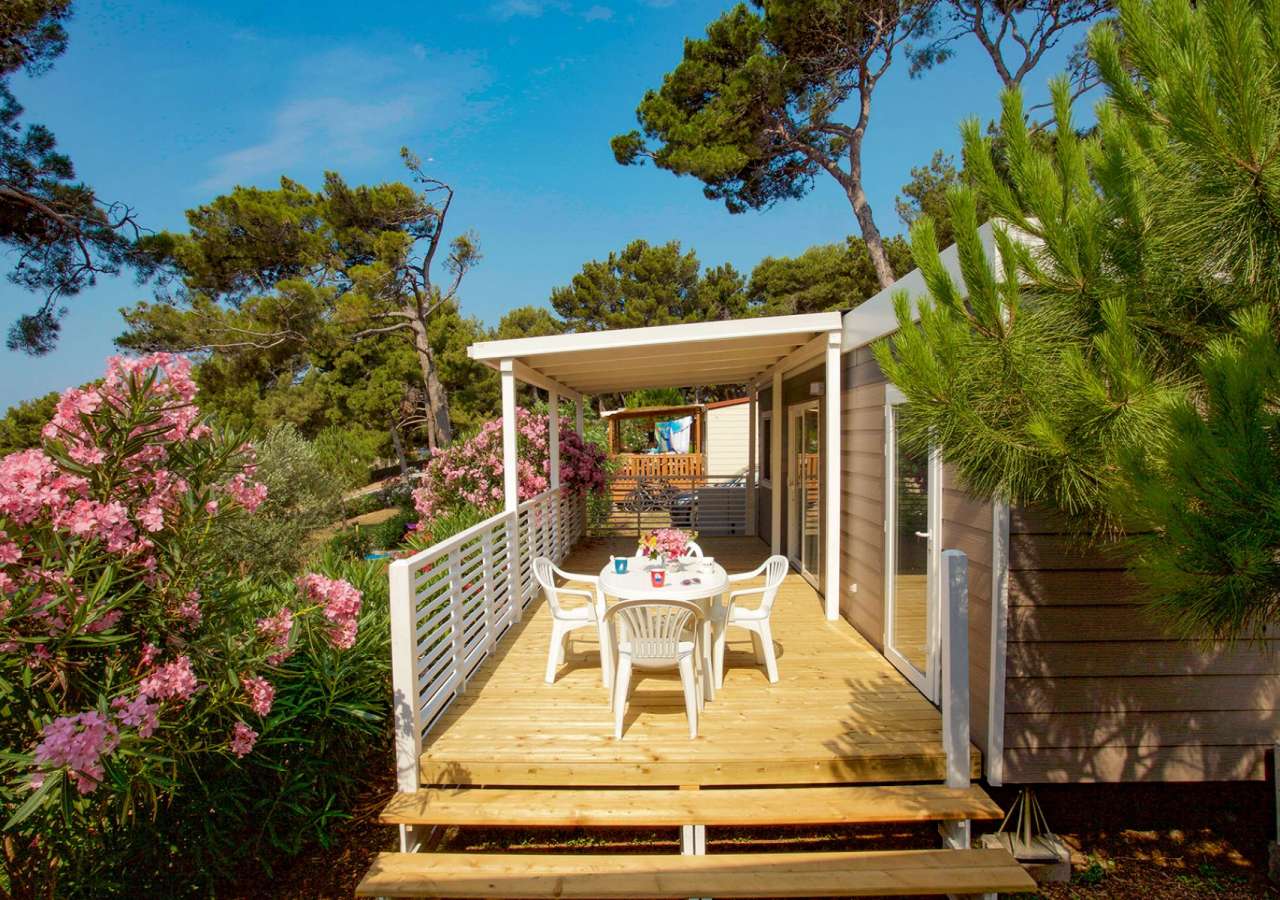 Camper owners can stay on one of the large lots. Each of them has access to a power connection, and some also to water (Paradise type). The stands differ in terms of standard and location. The guests can also use mobile homes with bedrooms, a kitchenette and a bathroom with a shower. You can use air conditioning for an additional fee, and in addition, small animals are allowed in the cottage area.
Another option is the Lodge tents with a bedroom, kitchenette and bathroom. Vacationers looking for more comfort will be pleased to stay in brick bungalows. It is a great solution for families because the interior can accommodate up to 5 people. In addition to the standard equipment, a spacious living room is planned inside, and outside - a veranda. You can relax with your dogs in this zone.
In high season, it is worth remembering about booking a place in advance.
Beach at the campground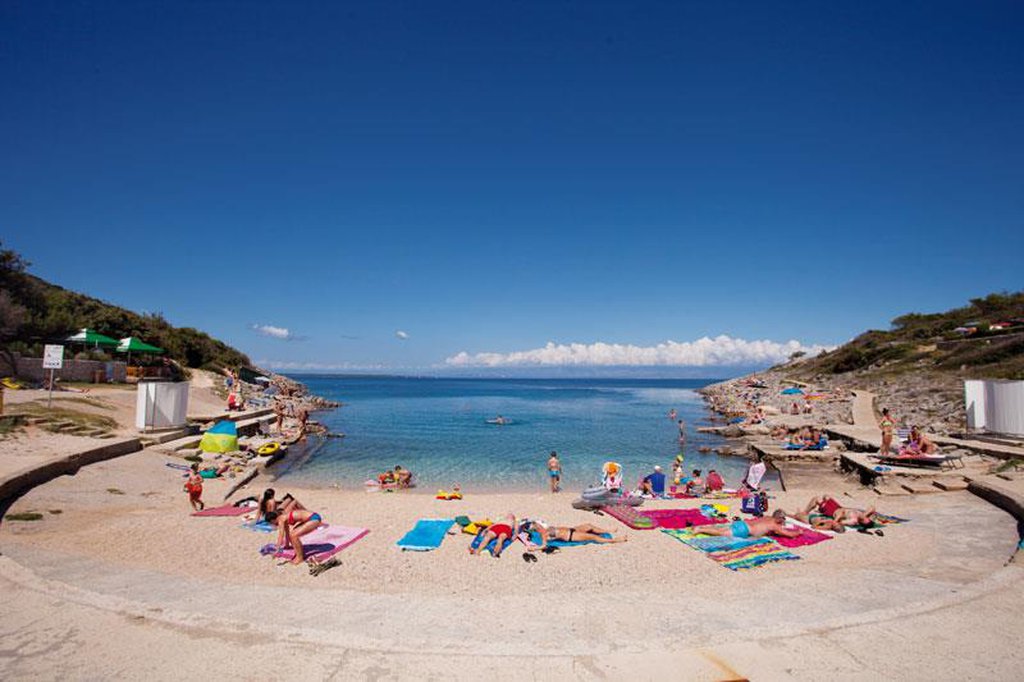 There are several nice beaches in the area, most of them rocky, but also more accessible. Guests of the campsite have a gravel and sand beach for themselves, where you can play beach soccer or set up an umbrella (your own or rented one). The nearby beaches are distinguished by their cleanliness and care - they have the Blue Flag status.
Fans of tanning will surely be interested in specially installed platforms, located on rock shelves. Just spread out a towel or a deckchair on them and enjoy the midday sun.
Pools and water attractions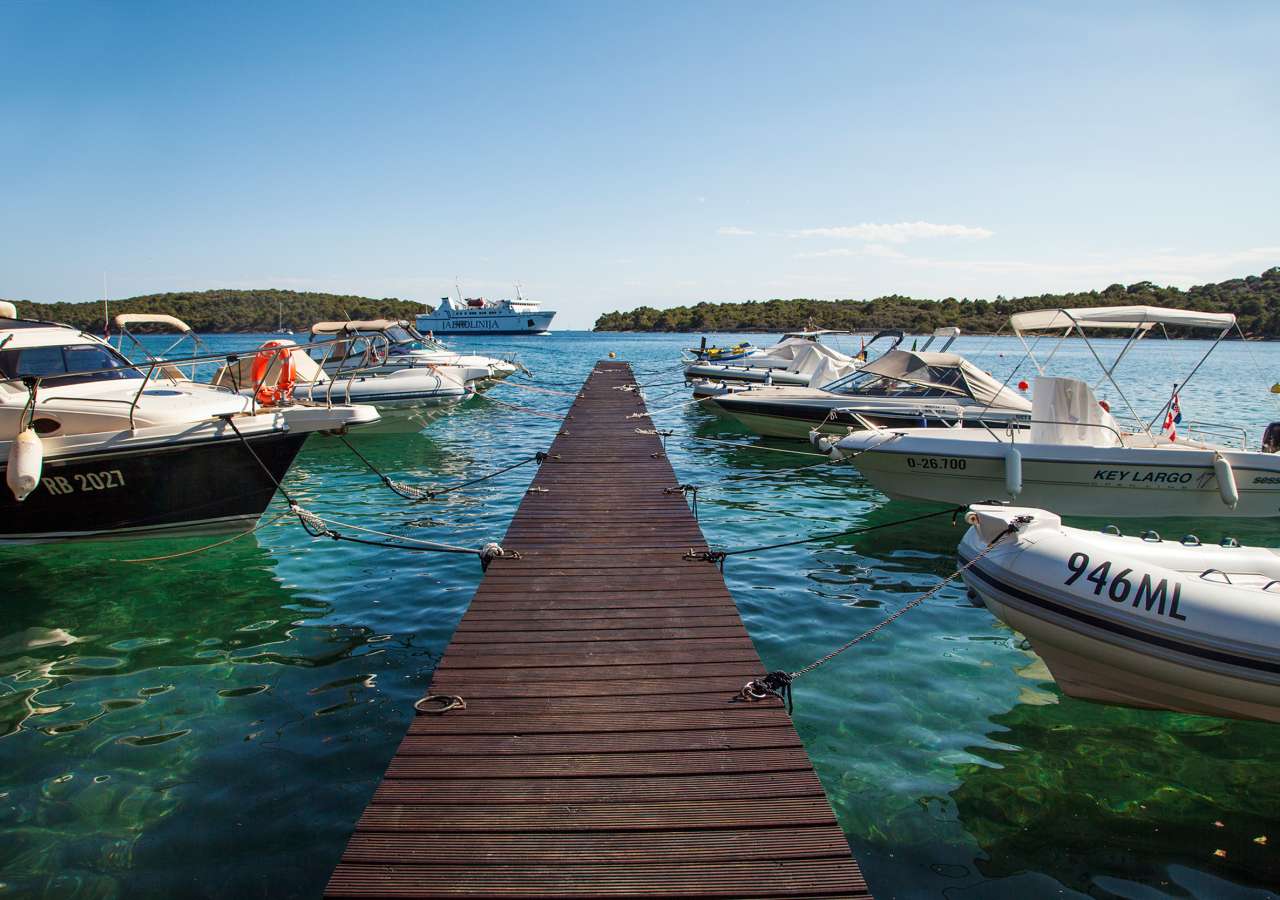 Croatian waters are famous for the richness and diversity of fish species. Anglers have many opportunities to catch e.g. Kielchak, gofa, tuna or swordfish. Tourists who do not want to fish, but love contact with water, can spend their time on a sailboat or get in a kayak .
Apart from swinging on the waves in your own or rented boat , diving courses are an attractive form of activity. Under the watchful eye of experienced caregivers, we will get to know the amazing underwater gardens of the Adriatic Sea. The trainings are aimed at all age groups, including children (> 8/10 years).
Attractions and animations for children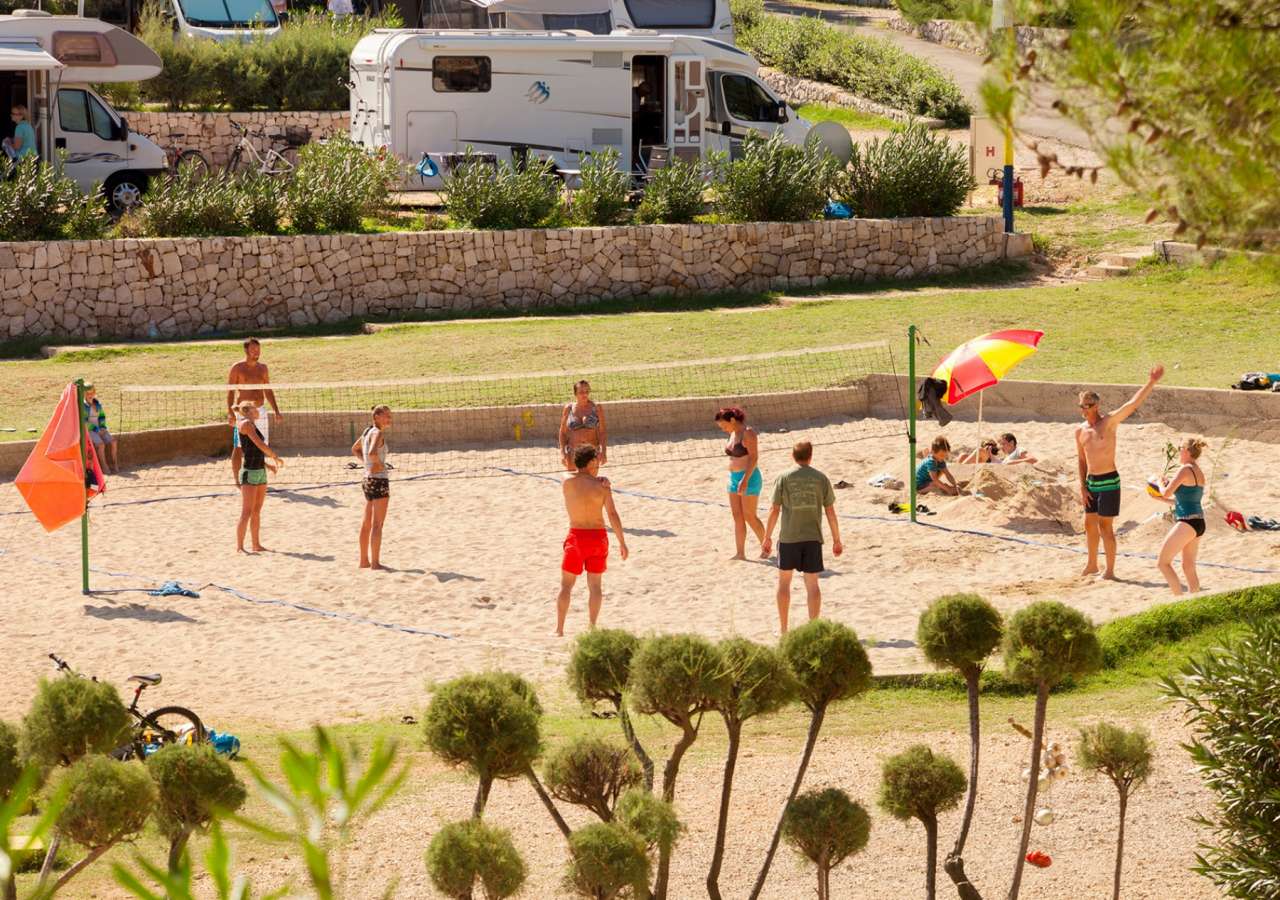 The facility made sure to provide the youngest with a rich program of entertainment. Every day, the animation team prepares attractive games and activities for people of all ages. There are also various types of tournaments that you can participate in together with your family. During the season, numerous cultural events such as performances and cabarets take place.
In addition to a wide range of animations, guests can enjoy standard entertainment, including football and volleyball. The little ones will be delighted with the well-equipped playground .
Other amenities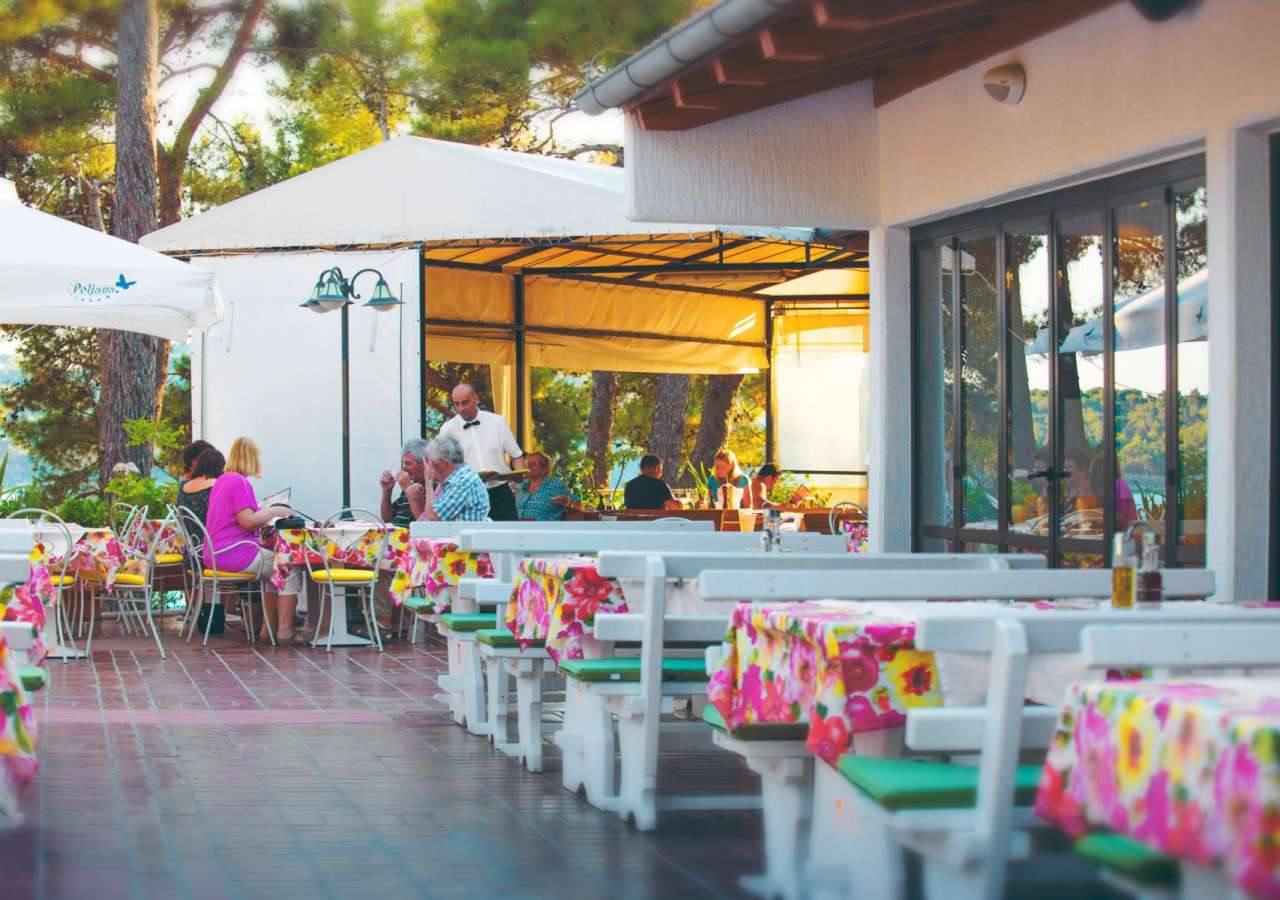 The campsite has a restaurant that serves regional specialties. The menu includes, among others seafood dishes and many variants of lamb dishes. Guests like the place very much, both for the delicious food and the beautiful view of the sea - while eating you can enjoy the blue of the water.
In one of the three bars we can order a quick snack or a drink. In addition, its services are offered by a local shop and bakery.
If you like to know what local cuisine is famous in advance, read the article 5 dishes you must eat in Croatia .
What to see in the area?
The island of Lošinj is an ideal destination for lovers of excursions , be it hiking or biking . Both will find here perfectly prepared routes leading to picturesque places, from wonderful coves, through gentle hills, to unspoiled beaches. Lovers of diving and admiring nature from a boat will also be delighted.
The region is often visited by people who love dolphins . Nice mammals can be found on the coast of the southern part of the island, especially when we decide to go on a trip organized by the Blue World Institute and the Croatian Institute of Nature. Employees passionately talk about the habits of bottlenose dolphins and take tourists on cruises along the route of their migrations. It is really worth taking advantage of this opportunity while relaxing on the island.
---
Do you want to know even more?



• Join our Facebook group -

Cool Camping


• Follow our profile on Facebook -

CampRestowy Facebook


• See how we travel as a family on Instagram. During our trips, it is here that we put the most reports from everyday life on the campground or in the camper -

CampRestowy Instagram


• See our YouTube videos, subscribe to our channel and give a thumbs up to the videos you like -

CampRestowy Youtube


• Visit our e-book store with ready camper routes -

www.GdzieKamperem.pl
A writer by profession, a passion of a cat. One day he will see what is behind the Urals - good to Vladivostok. So far, when he can, he enjoys the sun of the countries of southern Europe. And it's also fun;)
Enjoyed reading this article? Share it!