Camping Valkanela - holidays in Croatia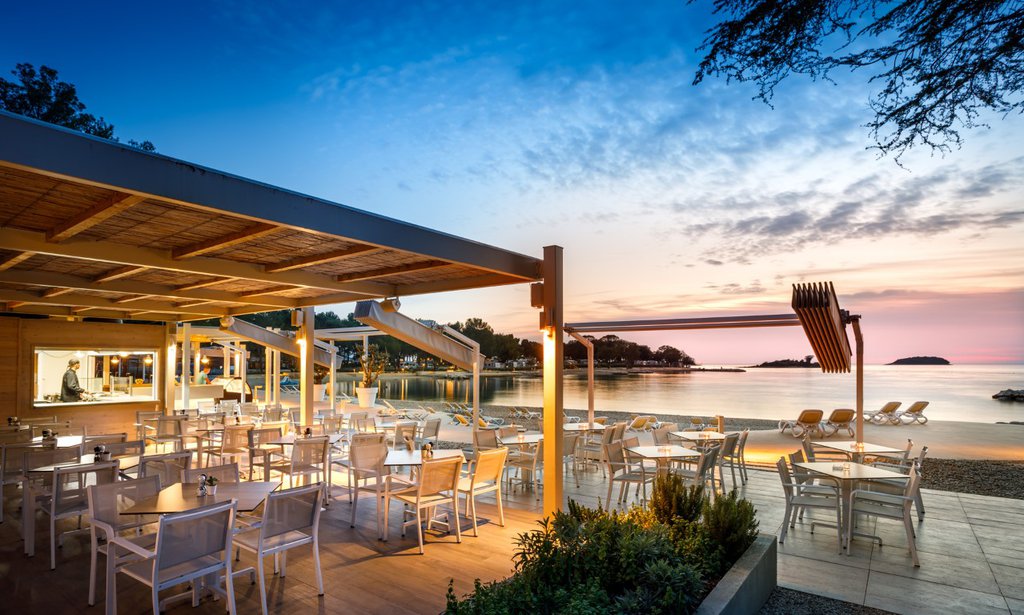 The Croatian coast is an annual travel destination for millions of people from all over the world. It is not surprising for them when we look at the beauty of the local beaches, the infrastructure of holiday resorts, clear azure water or numerous monuments. If you are planning a trip to Croatia, and more specifically to the vicinity of the town of Vrsar, we recommend you to consider a huge tourist resort - Camping Valkanela .
Accommodation at the campsite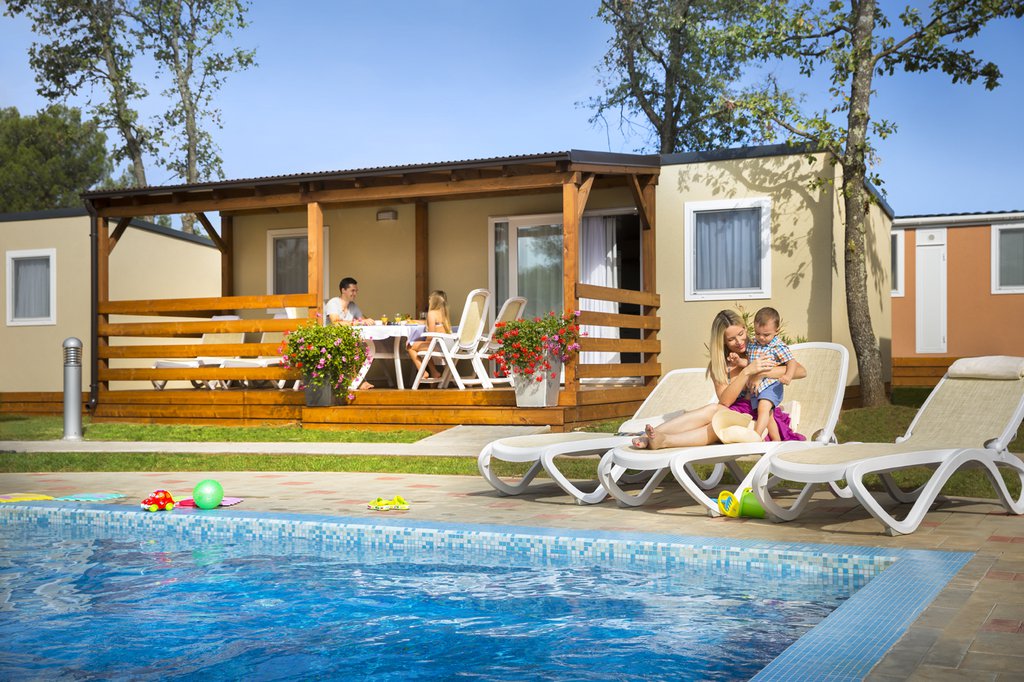 The visitors can expect, among others, spacious parking spaces for vehicles and comfortable mobile homes for rent.
Hardened pitches are the perfect place for a camper or caravan . Caravanning enthusiasts have at their disposal almost 1,500 dedicated stands with full power and sanitary facilities. Those who do not have their own house on wheels can make themselves at home in the campsite, use a gazebo tent or a lodge version. Both variants offer accommodation in a comfortable bedroom (depending on the option selected, it is one, two or three bedrooms), a kitchen and an outdoor terrace. Additionally, the Lodge tents have a bathroom.
People who love camping, but like to rest comfortably on them, will surely be satisfied with their stay in a mobile home's. Depending on the standard, they receive keys to a house with two or three bedrooms, in addition, each has a bathroom, kitchen and a covered terrace with garden furniture.
Beach at the campground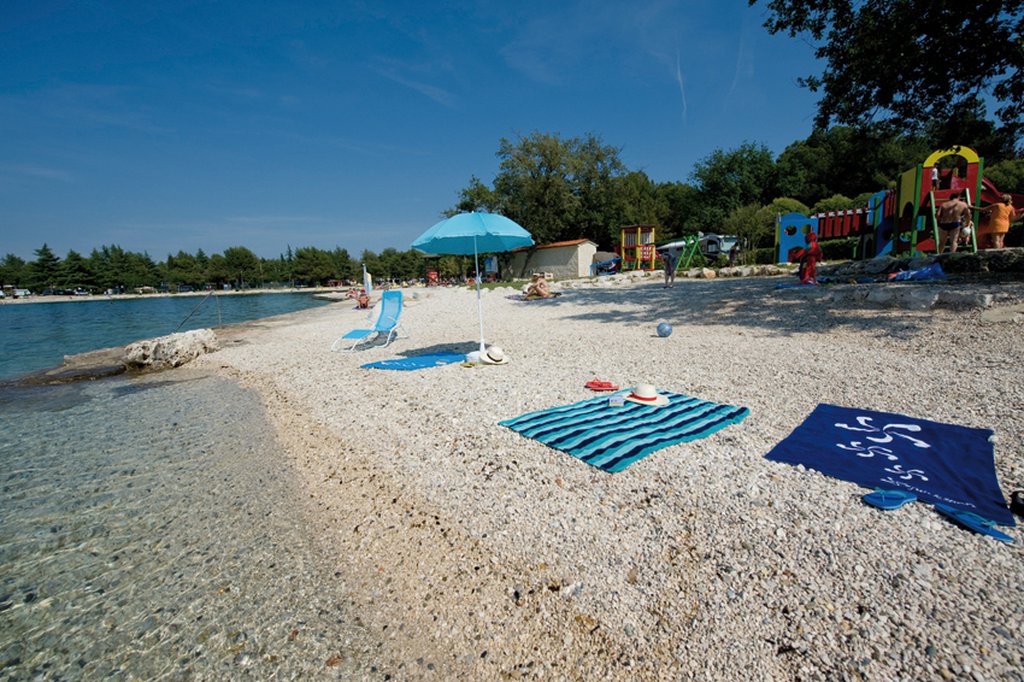 The Valkanela resort is located in a beautiful bay, so we can easily get to several nearby beaches. We can choose from both rocky and sandy ones. On the larger beaches, there are catering facilities as well as sun lounger and umbrella rentals. The waters washing the coast are astonishing with their transparency, which is why diving enthusiasts love them.
Four-legged friends are welcome, but in separate areas.
Pools and water attractions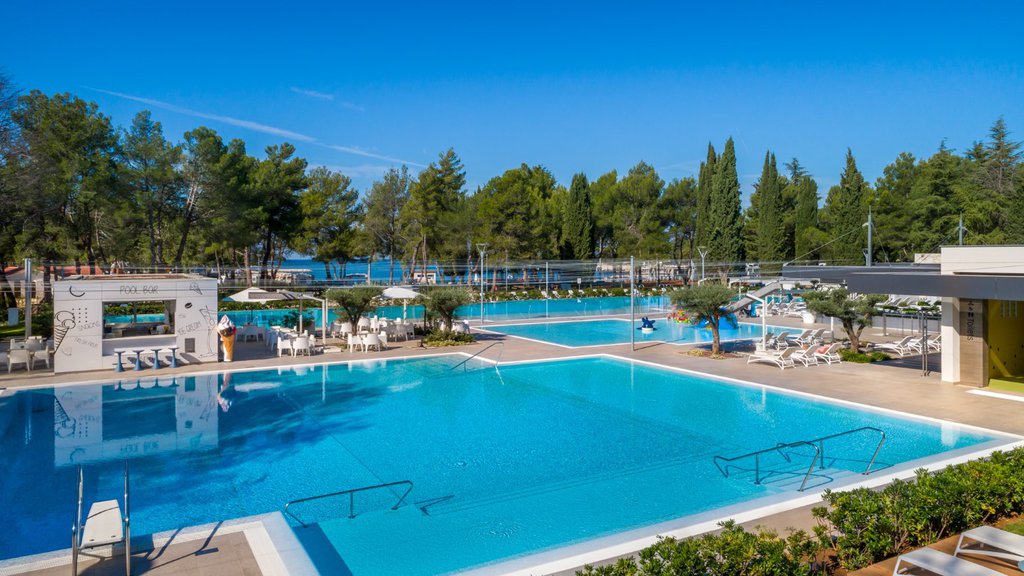 The resort has a private swimming pool surrounded by plenty of sun loungers and umbrellas. The youngest guests of the campsite have a children's pool for themselves. Qualified lifeguards watch over the safety of vacationers (both small and large holidaymakers) at all times.
Sailing enthusiasts will be satisfied with the choice of this campground. They can rent a boat or take their own - you can moor it in the nearby port. Among the numerous options for water activities, canoeing and windsurfing are also very popular.
Attractions and animations for children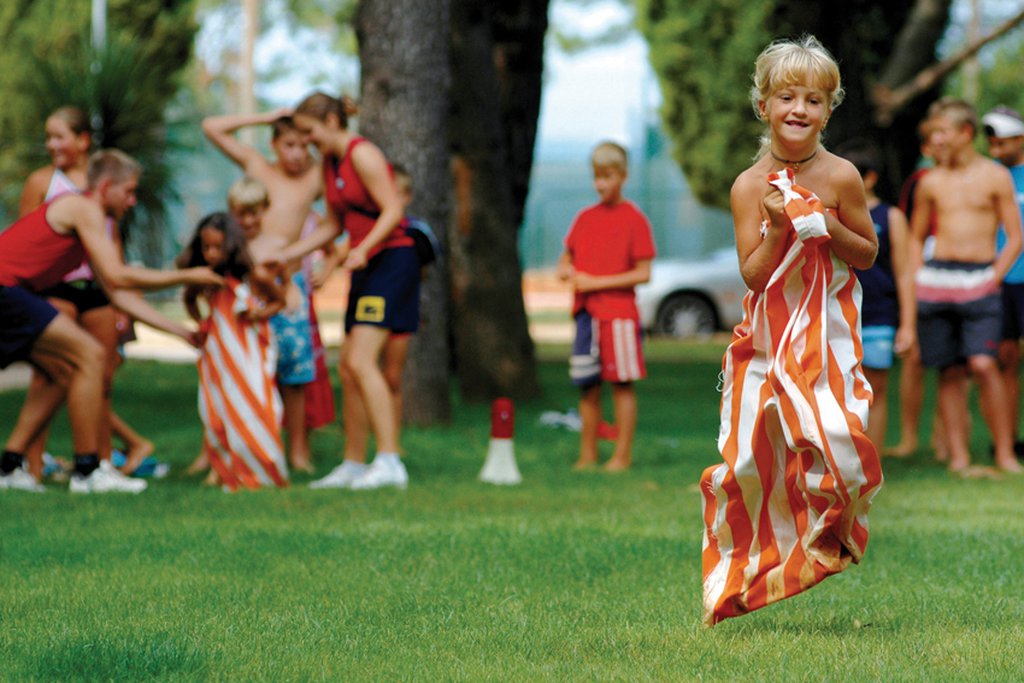 Camping Valkanela made sure that nobody would be bored there, regardless of age and interests. Willing people can participate in interesting sports activities, tournaments and use the animation program in clubs. The little ones will lose track of time on the well-equipped playground .
The object does not fall asleep after dark. On the contrary - it is the time when thematic activities, performances and discos begin.
Other amenities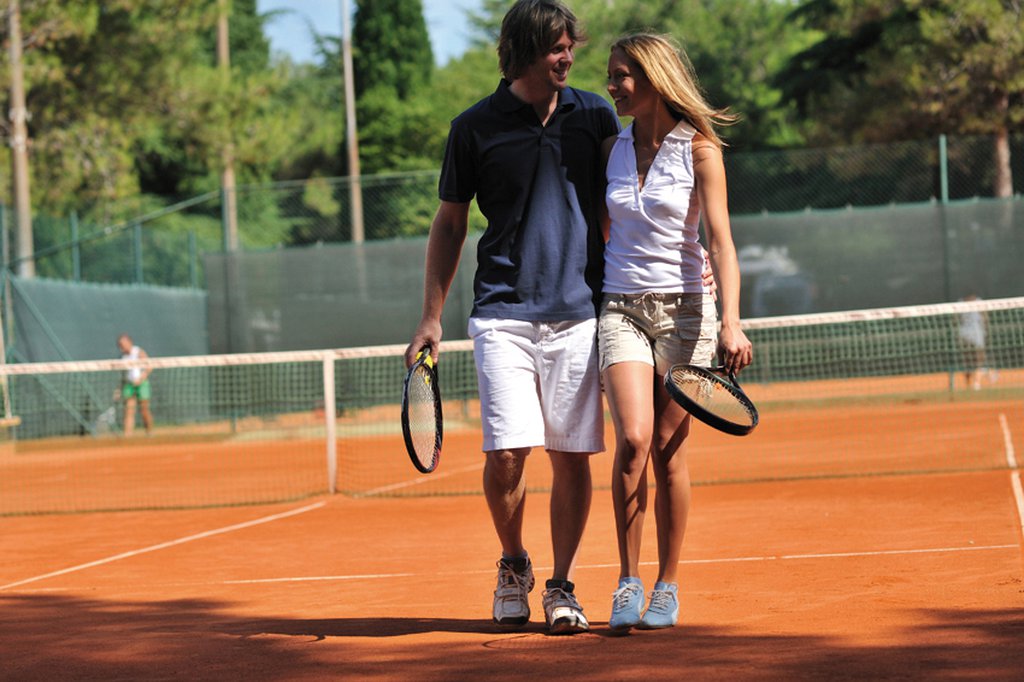 There are several restaurants on site serving local specialties. When sunbathers want to quench their thirst with a cold drink or a snack, they can visit the beach bar. In addition, there is a club in the vicinity, very liked by partygoers.
Active leisure enthusiasts have a lot to show off. Among the available options, it is worth mentioning a go-kart track (near the campground) and water equipment rentals (boats, kayaks , scooters, etc.).
What to see in the area?
The area around the campsite tempts you to go on excursions. About 2.5 km north of the property is Vrsar , a town with many architectural gems. It is worth seeing, among others church of st. Martin and the historic Romanesque gate. There is a small but picturesque archipelago in the immediate vicinity. Those who wish to explore more than a dozen uninhabited islands can rent a boat or go on a cruise of their own.
The region is crossed by many bicycle routes that allow you to admire the views from the saddle. One of the most beautiful routes is the one along the shoreline - the landscapes are breathtaking for many. A big attraction is also a trip to Dušan Džamonja, where there is a famous park with sculptures. The Crljenka sports airport is waiting for adrenaline enthusiasts. Daredevils can jump with a parachute, fly a paraglider or race on a kart track.
---
Do you want to know even more?



• Join our Facebook group -

Cool Camping


• Follow our profile on Facebook -

CampRestowy Facebook


• See how we travel as a family on Instagram. During our trips, it is here that we put the most reports from everyday life on the campground or in the camper -

CampRestowy Instagram


• See our YouTube videos, subscribe to our channel and give a thumbs up to the videos you like -

CampRestowy Youtube


• Visit our e-book store with ready camper routes -

www.GdzieKamperem.pl
We have created the CampRest portal for people who value freedom and travel on their own.
Enjoyed reading this article? Share it!