A day on the slopes - how to sunbathe, not burn yourself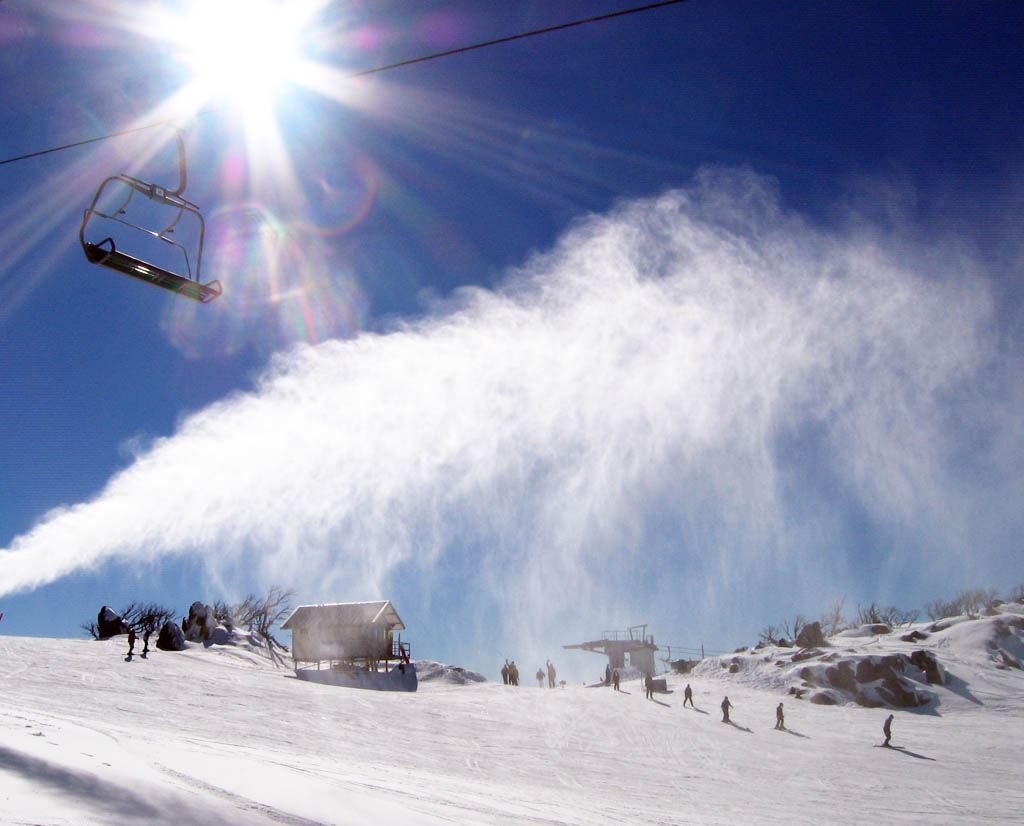 "You were skiing, weren't you?" When we hear this question not after showing off photos from a successful holiday, but for good morning, it may mean that we made the basic mistake of a lover of two skis.
In the era of an increasing number of metrosexual or even more metrosexual men, we still do not lack the so-called alpha males who think that male cosmetics can safely limit themselves to gray soap and wireworm. Fortunately, there is also a golden mean and men who know that when on vacation a good sunscreen or sunscreen oil with an appropriate filter should have a place in their cosmetic bag.
We're going skiing!
Of course, weekend or longer skiing trips are organized not only by men. However, female skiers usually carry whole sets of cosmetics with them, so the following tips are obvious to them.
If you are going to the slopes and after returning you do not want to resemble a panda bear, it is worth remembering about cosmetics with a high filter. Many companies met the expectations of customers by preparing special offers for people planning a skiing trip . It is enough to go to the first drugstore to see how rich the range of products for winter vacationers is.
In the mildest of cases, neglect to do so results in red cheeks and a pale forehead, flaky skin, and severe sunburn. If we spend more time on the slopes, exposing unprotected skin to intense sun can result in serious consequences, such as sunstroke . There is no need to talk about other types of problems, including the contracting (at one's own request) of melanoma, which we hear about in the media many times every spring.
How to take care of your skin during winter holidays?
In fact, it takes little to properly prepare for a skiing trip. We remember about decent clothing, good quality footwear, we also pay attention to skiing or snowboarding equipment. Many people do not think about cosmetics, and this is a serious mistake. Let's pack a decent cream with a filter and a protective lipstick into a backpack or suitcase, thanks to which we will not see how chapped lips or the so-called chapped lips make life unpleasant. "cold". Neglected, not only does it look unsightly, drawing the eyes of interlocutors to our lips, but it can also enlarge and leave permanent scars.
It is also worth remembering about good quality hand cream . It is not uncommon for us to take off our gloves on a slope - a short moment of inattention is enough for the skin of the hands to become dry and burning. It can also crack between your fingers, causing us pain.
These are minor, but still very important things that we should keep in mind when planning a winter vacation. It takes so little to spend a nice time and bring back only pleasant memories.
A writer by profession, a passion of a cat. One day he will see what is behind the Urals - good to Vladivostok. So far, when he can, he enjoys the sun of the countries of southern Europe. And it's also fun;)
Enjoyed reading this article? Share it!