How to properly and safely wash a car at home?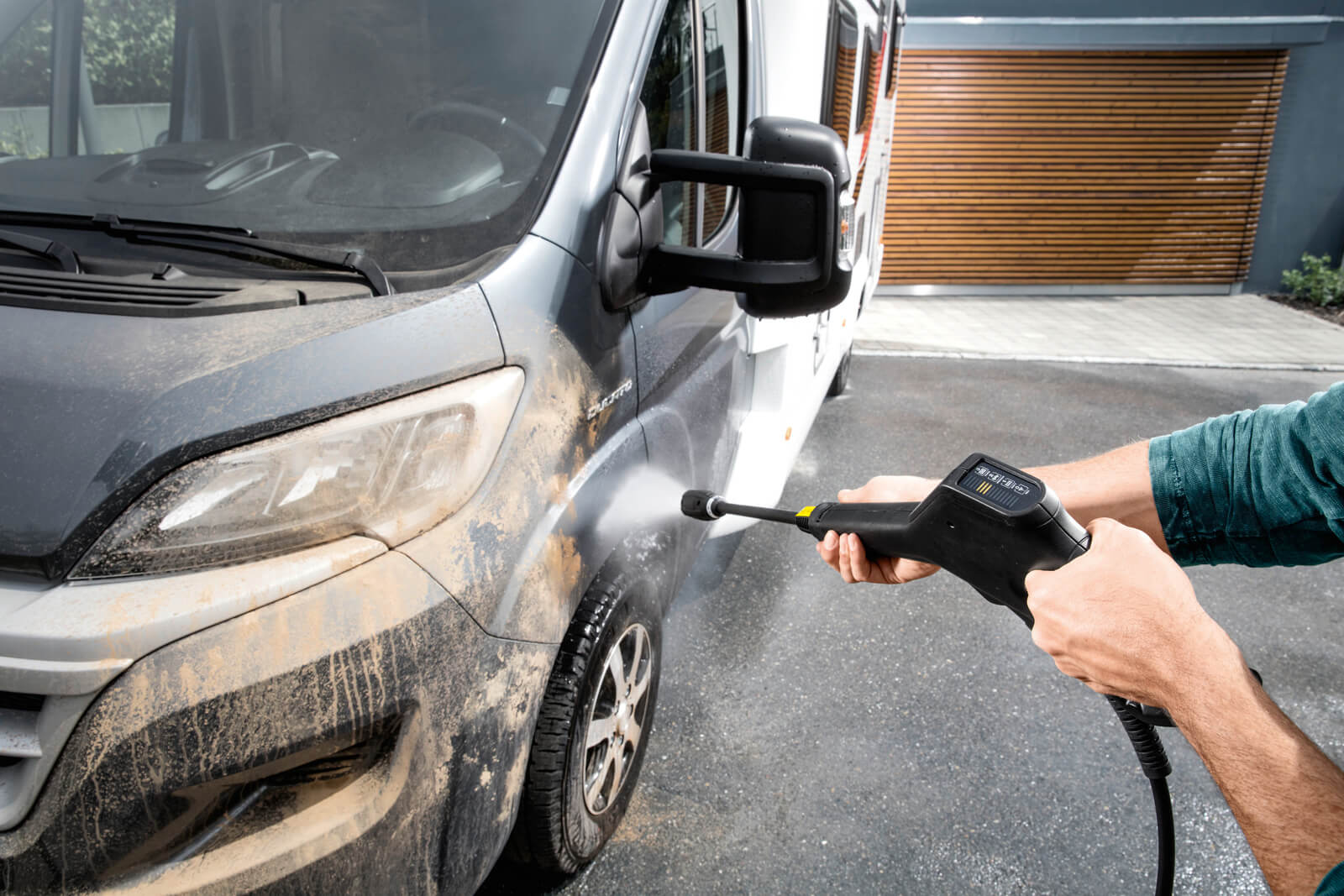 Washing a car, especially a new one, is quite a challenge. We think about which preparations to use or what will be the most effective. We would like to get rid of unsightly stains that mar the beautiful bodywork. Every owner of a good car wants his vehicle not only to be technically efficient, but also to present itself perfectly. However, this does not mean that we have to spend huge amounts of money on professional cleaning companies. It is enough to wash the car at home. How to do it?
How to wash a new car?
Cars, new and old, should be carefully looked after. It's best to start with taking care of the interior. This is a very important activity and should involve several elements. The sad truth is that "many people limit themselves to vacuuming and washing the upholstery, but the condition of the car is also evidenced by the condition of the plastics, gear knobs or well-groomed headlining, which must be taken care of with great commitment" - as we learn from Kärcher - Interior cleaning car: how to clean and vacuum a car >> . It is not that difficult, it is enough to invest in the right equipment that will deal with the dirty headlining.
The upholstery gets dirty most often inside the car. We get in and out several times a day, sometimes we get spilled, sometimes we don't notice dirty shoes that will make the seat dirty. In this way, we come to a state where the upholstery simply calls for cleaning. We do not have to immediately return it to a special service. With the help of washing vacuum cleaners, you can successfully clean carpets in the car and upholstery using the extraction method.
How to wash the car by hand?
After cleaning the interior of the car, the question arises: how to wash the car on your own to achieve the same results as after visiting an automatic or manual car wash? For independent car washing at home, a pressure washer may be indispensable, the operation of which is similar to that of manual and automatic car washes. The only difference is that we have to operate it ourselves and we do not pay for each use. Sometimes we don't even need a power source, as there are wireless pressure washers on the market. This type of equipment is not only a way to thoroughly wash the car and satisfactory results, but also have fun. The advantage of the pressure device is its versatility. With the washcloth, you will remove any type of dirt, regardless of whether it is just a coating of sand or dried mud, which has been waiting on the car body for several weeks to be removed. Choosing a pressure washer is a difficult decision, but it is worth choosing the parameters that interest us - only in this way will we be truly satisfied.
Certainly, washing the car with water alone is not enough. We can be sure that after such a treatment only streaks will remain, which can disfigure our vehicle even more effectively. Washing a car requires appropriate chemicals that will not adversely affect the paintwork, will not cause corrosion, will not destroy plastics or will not cause metal elements to corrode.
So the question is what kind of liquid should be used to wash the car? If you wash your vehicle regularly, it is worth investing in special chemicals that will not do any harm, but will leave your car clean and shiny. An example might be:
car shampoo,
washing foam,
and additionally, you can buy:
preparations for cleaning rims or removing insects from the mask or windshield.
Active foam is the most frequently recommended and chosen for washing a car, which does not require the use of any brushes or sponges. It is enough to attach a special nozzle to the high-pressure washer, which will enable the use of this preparation. Contactless washing with foam consists in covering the entire vehicle with active foam, waiting and then rinsing it with water. The few minutes to wait allow the foam to act properly and deal with even the toughest dirt. You can read more about it in the guide on kaercher.com: Active foam: how does it work? How to correctly use and wash with active foam? >>
What car wash sponge?
We have a washer and a preparation, but washing the car body requires something else - a sponge. If you do not use active foam to wash the car, it is worth investing in a sponge to spread the preparation and wash the car body thoroughly. A sponge is an accessory that will certainly not scratch a beautiful, shiny varnish. It is a very safe solution, but it is worth looking carefully before buying the first one. A sponge for washing a car should be soft, made of plastic. This type of tool will surely not leave any scratch damage behind. A good sponge should be highly absorbent, which will save you time and energy.
Washing a car is a difficult art, but it is worth getting to know it and investing in some great devices so that you never have to worry about the condition of the car or its equipment.
We have created the CampRest portal for people who value freedom and travel on their own.
Enjoyed reading this article? Share it!