RV holidays and coronavirus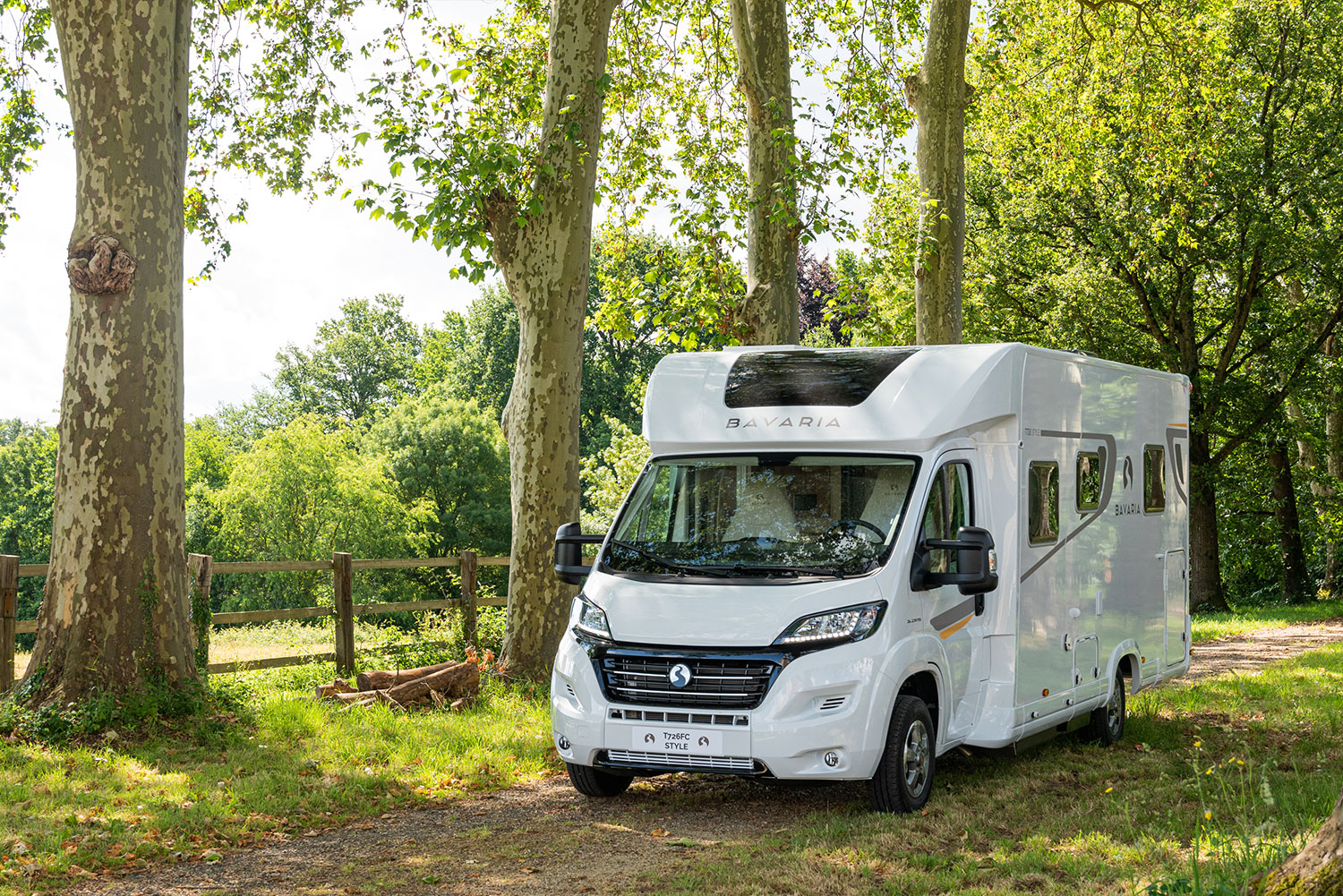 Recently, when there is a great stir all over Europe in connection with the spreading virus called COVID-19, many people ask us the question: where to plan holidays .
Everyone is wondering whether to go to Italy, or maybe to Spain or Egypt...
I will not answer this question to anyone at the moment, because it is not known what the situation will look like in July and August, when children start their school break and whole families go on vacation.
Decide at the last minute where you will go
From my own experience, however, I know that a very convenient holiday option in such a situation is a motorhome trip, because even on the day of departure we can decide where we will go .
You can observe the situation throughout Europe all the time, make a preliminary plan A, B and even C and plan various alternatives. Just like bad weather. If we plan a trip to Tuscany, where heavy rainfall and low temperatures are predicted, and it will be much nicer in neighboring Croatia, we simply turn the camper around Villach in Austria and choose a new direction of departure.
Additional advantages of traveling by motorhome during the current coronavirus
Remember that the virus spreads through droplets. In the simplest way, it can be explained that people infected with this virus spread its particles through coughing and sneezing, and only when such a particle hits the body of another person, infection occurs.
Of course, virus particles can be on some objects that a sick person has been in contact with, but you certainly won't get sick just crossing the borders of the country where the cases were created.
Driving our own or rented motorhome, we are all the time closed in our own surroundings and we do not expose ourselves to the possibility of infection, as is the case with public transport (planes, buses ...).
All in all, during the journey we will be just as safe in our own car, but in the case of a motorhome we also live and cook in it. We do not have to use public toilets and, in addition, we can limit direct contact with other people.
Even when staying at a campground, we spend most of our time outdoors and do not have to dine indoors with hundreds of other people, as is the case in hotels.
Rental camper
It should be borne in mind that many motorhome rental companies ozonise their motorhomes after each rental, so that they are free of bacteria and viruses before the next release.
If you decide to take advantage of the rental offer, we recommend you to use our search engine for motorhomes for rent , where there are often some interesting special offers.
All rentals we recommend are checked by us and this is a guarantee of safe and professional rental, i.e. there is no question of canceling the motorhome at the last minute due to some failure.
Professional rentals always have some motorhomes in stock and even if one breaks down, they will organize another vehicle.
First camper trip
If you are just starting your adventure with caravanning and are wondering how to prepare for it and where to sleep in a camper, I recommend buying our guide " Your first trip with a camper " or our original camper routes in the form of eBooks at www.gdziekamperem.pl
The above publications will teach you how to plan your trip, how to plan a motorhome route and what to take on your first trip.
We have created the CampRest portal for people who value freedom and travel on their own.
Enjoyed reading this article? Share it!