Snow chains - what should you know?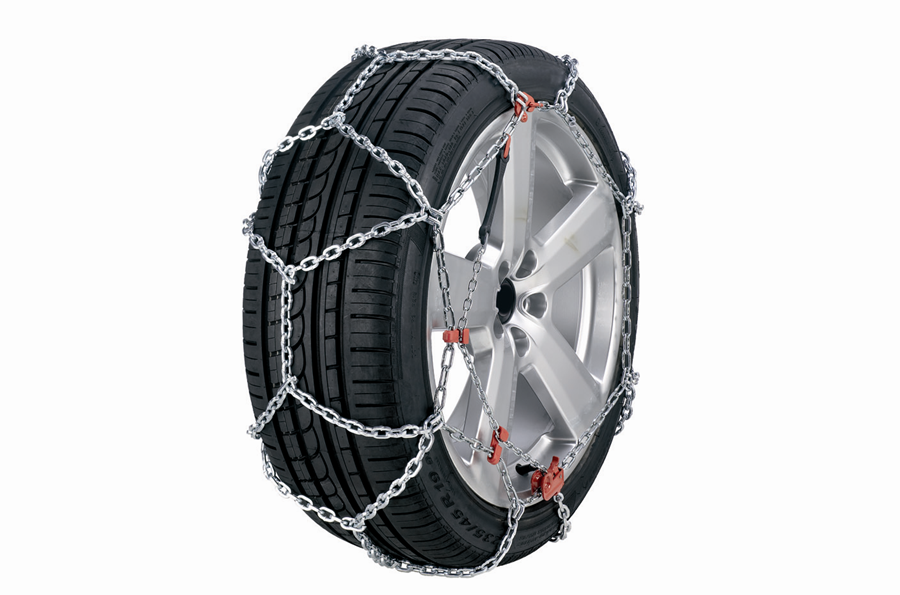 In some cases - when traveling in winter by car or camper on roads in mountainous regions - it may be necessary to use winter chains, which it is best to have at least "just in case". So what is worth knowing when deciding to buy such equipment?
You can find many different winter chains on the market. They are produced by, for example, Polish Taurus, Swedish Thule or Austrian Pewag . The offer is wide and includes both simple structures and more technologically advanced models with special systems that facilitate assembly. Prices are similarly different - they range from several dozen to even over a thousand zlotys.
Camper Chains
Individual models differ not only in terms of design and quality, but also fastening technology used. It is worth remembering that for motorhomes, overrun type chains are recommended (they must be tightened after driving at least a few meters), preferably without any plastic / rubber parts or - usually delicate - self-tensioning systems.
Certificates
When choosing chains, it is also worth paying attention to whether they meet European standards. The most important of these are the German TÜV, the Austrian Ö-Norm and the Italian CUNA . In some countries this is important as only approved chains are allowed to be used. This is the case, for example, in Austria, where only Ö-Norm certified equipment is allowed - failure to do so may result in a fine.
Law
The regulations on snow chains are very diverse and depend mainly on the climatic and geographical conditions prevailing in a given country. For example, in Poland, their use is, of course, not mandatory - such a requirement applies only to certain road sections, especially those located in mountain regions. Appropriate mandatory signs are then posted at the road. Otherwise, the chains can be used in poor conditions (heavy snow / icy roads) . Legal regulations in other European countries, including the so-called alpine countries.
How to choose chains?
Choosing the right chains for your car can be a bit troublesome.
" The most important thing is to know the basic dimensions of your tires. These are the following sizes - section width, profile height and embedment diameter. If we have such data, matching strings shouldn't be a problem. It is also worth checking the owner's manual for your vehicle , "explains Michał Senczek, an expert of the Polish company Taurus, specializing in, among others, in the production and distribution of snow chains and other accessories that facilitate transport.
For some time now, the precise selection of chains can also be made via the Internet - special configurators are used for this. Initially, such solutions functioned only on foreign websites, later they also appeared in the Polish network (as the first in the country, they were introduced by Taurus - Chain Selection Configurator ).
As Michał Senczek explains, the selection with the use of the configurator is relatively simple. Just enter the three basic values and the system will show you which specific chain models fit your tires.
We have created the CampRest portal for people who value freedom and travel on their own.
Enjoyed reading this article? Share it!