What motorhome to buy? Professional advice when buying a motorhome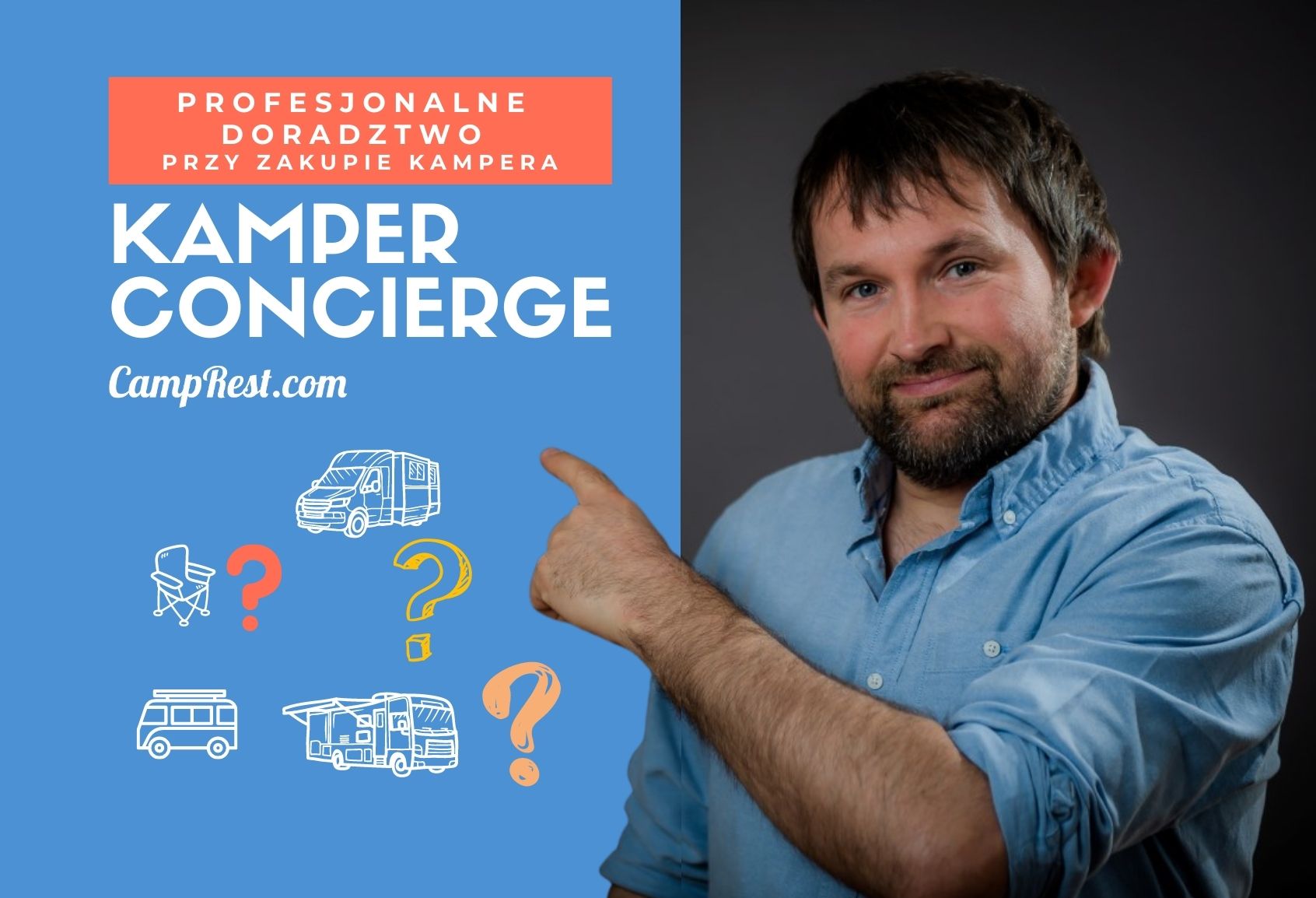 I deal with professional, personal advice when buying motorhomes. I direct my service to people planning to buy a new motorhome, who do not have experience in this field. I am also happy to advise everyone who rented motorhomes in the past and is now looking for such a vehicle to own, not really knowing what to look for when buying.
Buying a motorhome - why is it worth using the help of a specialist?
Buying a motorhome is a task that requires the so-called. cool mind and knowledge supported by experience. A new vehicle of this type costs approx. PLN 400-600 thousand. zlotys, so I recommend using the help of a person who "eat his teeth on it". Thanks to this, you will make the right decision - investing your money in the best possible way.
Buying a motorhome with the help of a specialist - how will you benefit from it?
The decision to hire a specialist who will help you choose the right motorhome is associated with numerous benefits, namely:
easier and more accurate selection of equipment - I tested several dozen motorhomes in the price range from 300,000 PLN up to PLN 2 million from different manufacturers, in different interior layouts, so I know which layout will be suitable for a 2+2 family, and which one will be much better for a couple of seniors or young, active people,
practical hints on current market trends - apart from tests, I visit most fairs and follow news in the industry. Thanks to this, I know which motorhomes are currently worth choosing and which ones are better to avoid,
prices adequate to the quality of the motorhome, its durability and usability - I have conducted dozens of full-fledged tests - both as a 2+2 family for trips of at least a week, but also long-term tests that lasted from 6 to 12 months, where we tested the same vehicle in different seasons.
I have been working in the caravanning industry for several years. For the last 10 years as the publisher of the Camprest.com portal and an active tester of motorhomes in various price ranges. Thanks to this, I can advise you on the choice of equipment for your activity. I know what to choose if you go skiing in winter and what will be unnecessary if you practice frequent stops at the campsite.
Videos of the tests performed
See companies from some of the tests I have carried out on our YouTube channel. Not all motorhomes I tested are listed here, because I didn't always record a video during the test.
Link to YouTube -> Tests of CampRest motorhomes
Professional advice when buying a motorhome - advantages
By investing in professional advice when buying a motorhome, you can count on, among others:
significant savings - I will help you choose the right equipment - I will tell you when there is no point in buying something for 20,000 zlotys - e.g. when you use it only once a year,
dedicated discounts - I will support you in the purchasing process, but I will also give you occasional discounts that I have in various companies,
taking over the process of obtaining offers - by applying for an offer on your behalf, I will negotiate a better price faster. The subject of leasing and insurance is the same - I know many solutions that allow you to save money.
The consulting process and the purchase of a motorhome - how does it look like in practice from the point of view of a specialist?
I guarantee an individual and independent approach without persuading you to buy a vehicle of a specific brand or choose a specific dealer. The motorhome is supposed to give joy not only at the time of collection and further use, but also during the purchasing process.
Purchase a motorhome with my help in 4 easy steps
The motorhome buying advisory process is 100% hassle free. It consists of 4 simple steps, namely:
Conversation - I ask many questions, thanks to which I will learn about your plans, preferences and budget - on this basis, I suggest several solutions that can be analyzed together.
A joint trip to the fair or contact with dealers - when you go to the fair or visit specific dealers, you will see various solutions and models with your own eyes - we will analyze them together, thanks to which you will know what is worth choosing and what is better to avoid this year.
Buying a motorhome and choosing the right equipment - after buying a motorhome, we will choose the right elements of equipment - starting from the awning, through dishes, to camping furniture - ending with hydraulic supports.
Assistance in planning the route - I provide comprehensive services, so with my help you will plan the first route from "A" to "Z", i.e. from leaving your home to the most interesting places where you will be able to check the capabilities of the newly purchased vehicle.
Meetings during the provision of the service take place in three models:
online,
by phone,
stationary.
If you are interested in professional advice when buying a motorhome - write me an e-mail or call me. You can count on seamless cooperation. Thanks to my help, you will choose a vehicle that will meet your expectations and most importantly - you will not overpay. I remain at your disposal.
The main driver, founder and the brain of CampRest. He is the one who runs the whole mechanism, implements new ideas faster than he is able to invent them. He used to be a professional driver and have run his own freight forward company - as you can see, he has always been drawn to sleep in the car;) He likes to drive large motorhomes and encourages you to get a C driving license and buy motorhomes over 3.5 tons.
Enjoyed reading this article? Share it!