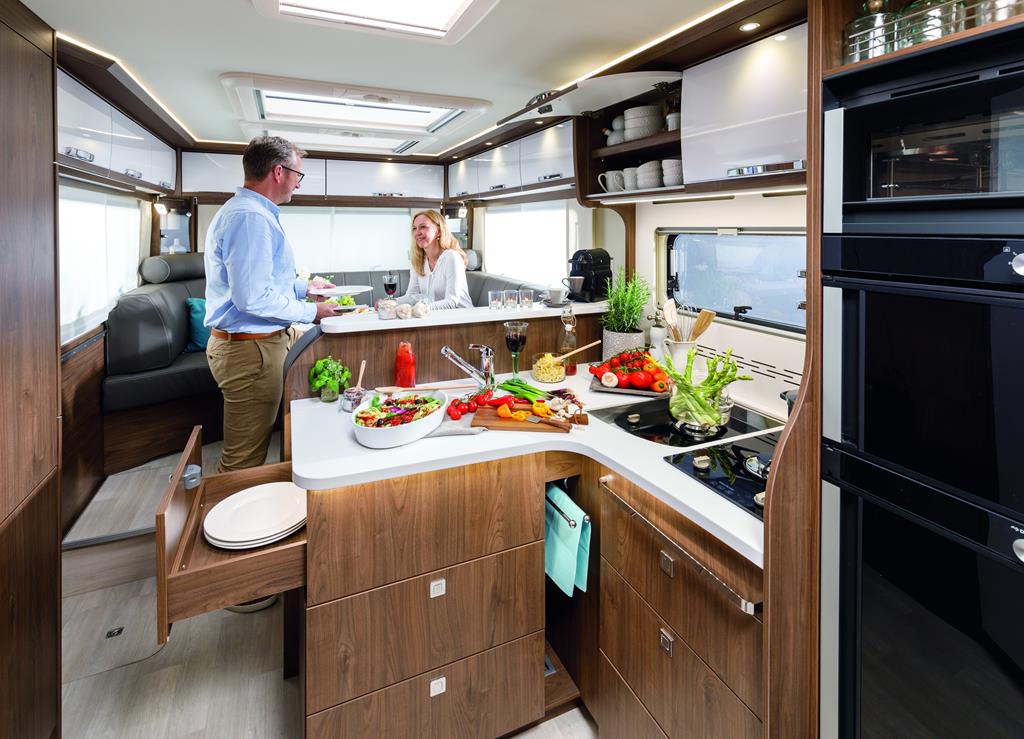 Traveling in a motorhome can be a real pleasure. However, we should not forget about the observance of basic safety rules. After all, we don't want reckless behavior to spoil our trip!
Safe driving is not only about acting, it is also about refraining from performing certain activities. What kind?
Do not leave items unsecured
Remember that you should not transport loose, unsecured items in the motorhome. This applies to bottles, cans and packaging in the refrigerator, cookware, cutlery and any other items.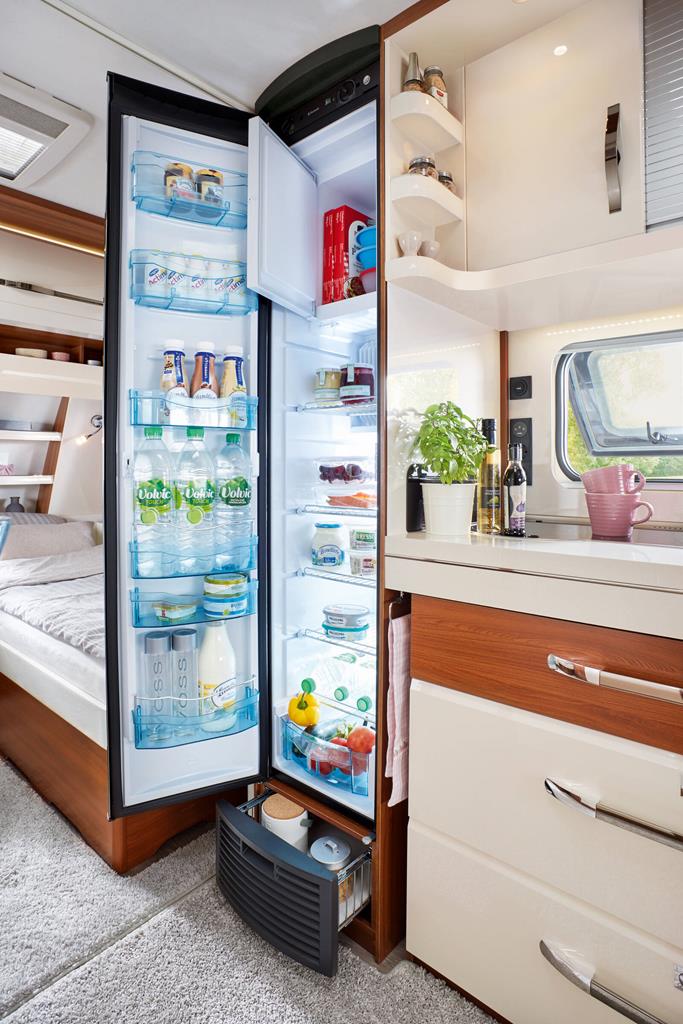 Pots should be arranged in cupboards so that they do not move and do not make noise while driving. The same applies to cutlery, plates, glasses, etc. It is best to wrap them with paper, and knives, forks and spoons with, for example, bubble wrap. This way you will save yourself annoying noises while traveling.
Another option is to use melanin tableware. It is light and will not break. You can also opt for disposable plates and cutlery, e.g. paper ones. Then you will save on water, because after the meal is finished, it is enough to throw them away.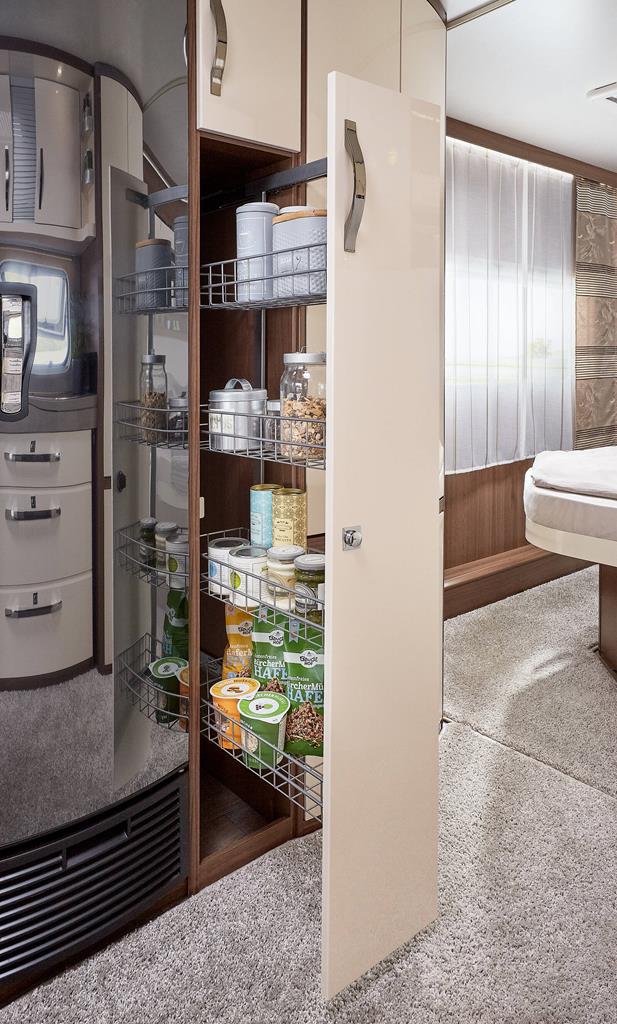 Before embarking on a trip and after each longer stop, it is also worth checking the closures of cabinets, drawers and refrigerators. Their closures in the form of buttons have a special design that prevents opening while driving.
Do not throw luggage around the car
Unsecured items act like a projectile. Even at low speed, a loose bag or even other small object can cause enormous damage. In the event of an accident at a speed of 50 km / h, a 1.5-liter bottle of water is ejected with a force of 60 kg! It is also worth hiding the phone and other electronics so that the equipment does not fall and get damaged.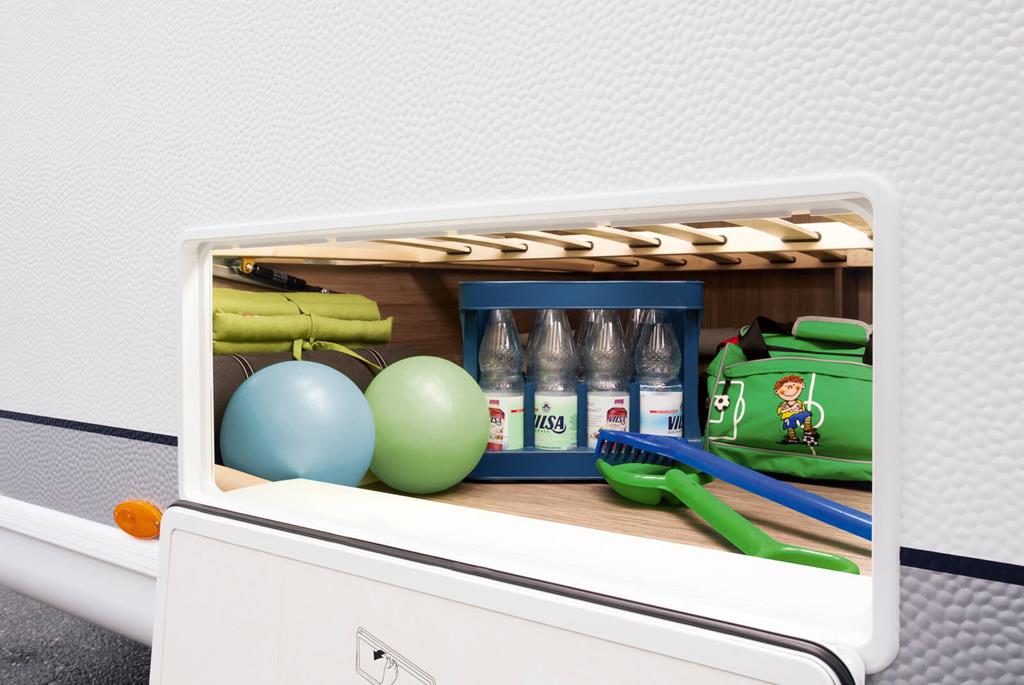 Be sure to check the contents of the garage. Bikes, scooters and other equipment are attached to the luggage compartment with appropriate handles and straps. If there are more of them, position them so that they fit tightly to each other. This way, you will protect them against damage and eliminate any unpleasant sounds. At each stop, it is worth checking the trunk and checking the condition of the equipment fastening.
Do not walk on the RV while driving
A motorhome has more space than the average car and sometimes during longer journeys it is tempting to stretch your legs. However, in sudden braking or in a sharp turn, you can become a danger to yourself and others.
As with loose items, the laws of physics are absolute. If you do not fasten your seat belts, your body will act as if it weighs up to 2.5 tons when driving at a speed of 50 km / h! On impact, you will literally become a living missile that will pose a lethal threat to the rest of the passengers.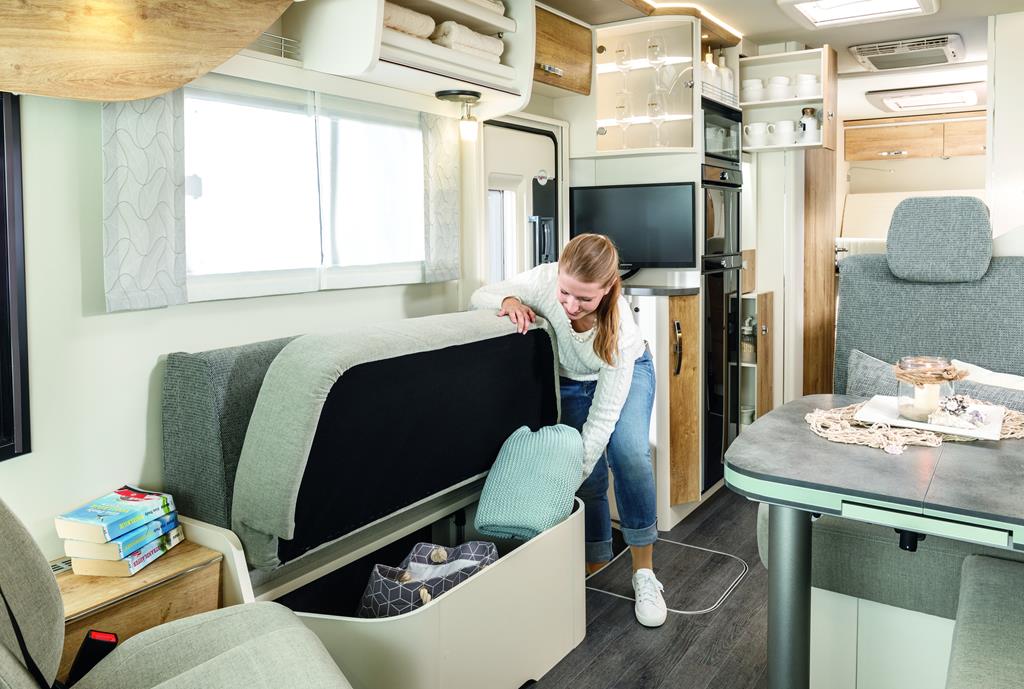 The journey is sometimes tiring, and seeing the bed we would like to use it. However, just like walking on a motorhome, it is forbidden to sleep or lie down while driving. You can take a nap in the passenger seat while wearing the seat belts. If the driver feels tired, take the nearest parking lot. After stopping, you can, of course, unfold any of the beds and calmly fall asleep.
Do not drive with open windows and awning
Be sure to remember (or preferably write down on a piece of paper and pin it in a visible place in the motorhome) to fold the awning, fold the satellite dish, hide the entrance step to the vehicle, close all windows, close the gray water drain valve and fold the stabilizing supports. Also fold and hide the ladder used to climb the roof.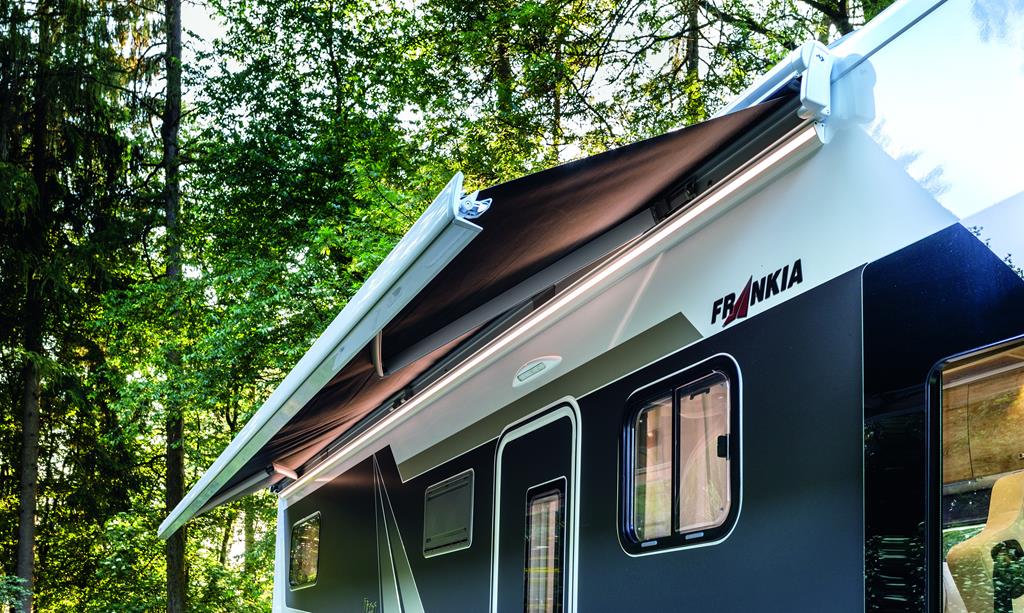 After some time it will become your bloodshed, but at the beginning such a check-list can be very helpful. And after driving a few meters, it is worth getting off and checking that there is nothing left at the stopping point.
Don't confuse the tank
There are two tanks for water and gasoline in the motorhome. They are obviously marked, but a moment of inattention may result in a serious problem. At each refueling, well noted "in the back of the head" to check the markings.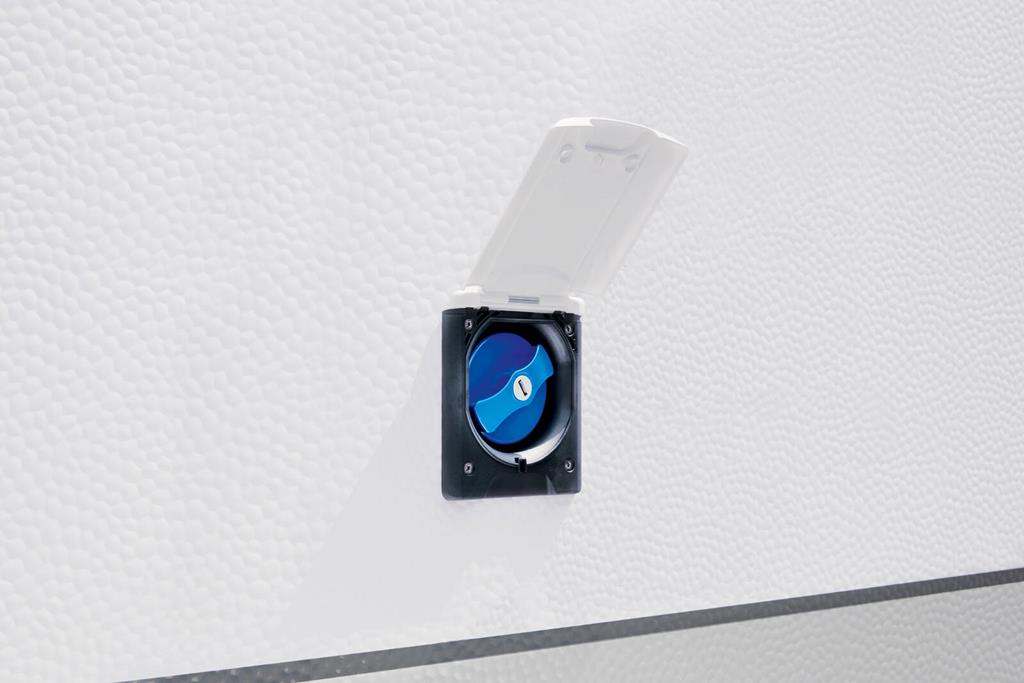 As a reminder and consolidation, all the above tips will be reminded of the film prepared for you by CarGO .
A lawyer who loves traveling. Always with a book on the go. I collect memories of the color, taste and smell of every place I visit.
Enjoyed reading this article? Share it!