Festival of Taste in Gruczno 2016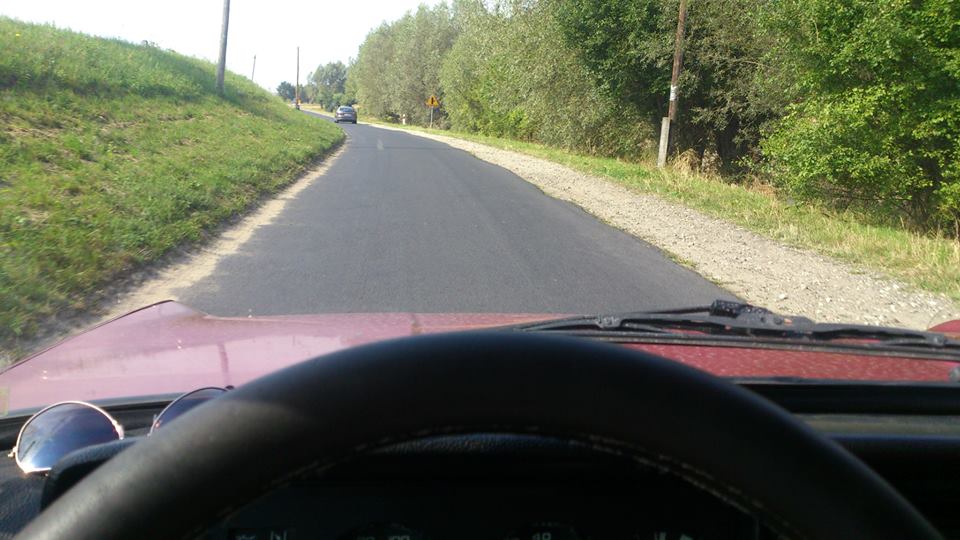 Everyone likes to eat treats, right? Especially if they are prepared using traditional methods from high-quality products and are available at an attractive price.
If you go to the Festival of Flavors in Gruczno pod Świecie in August, you will be able to try these delicacies as much as you want.
The Festival of Tastes in Gruczno is a cyclical event, I do not know which edition it was this year. Certainly, at least the fourth, because I've been there so many times. The festival takes place in a charming place, near the old mill in Gruczno.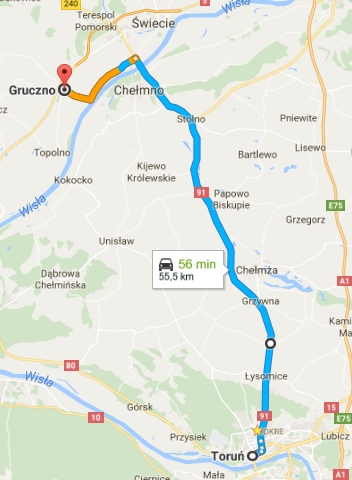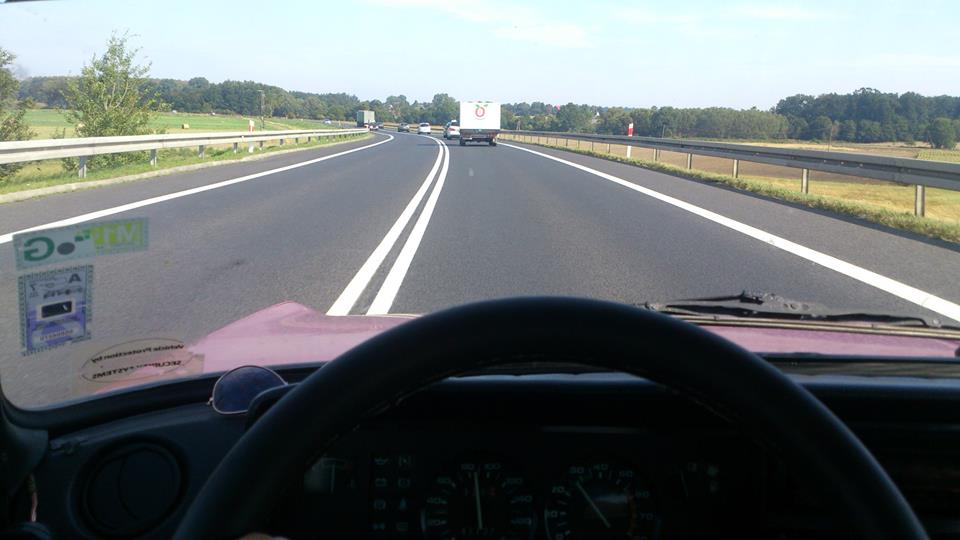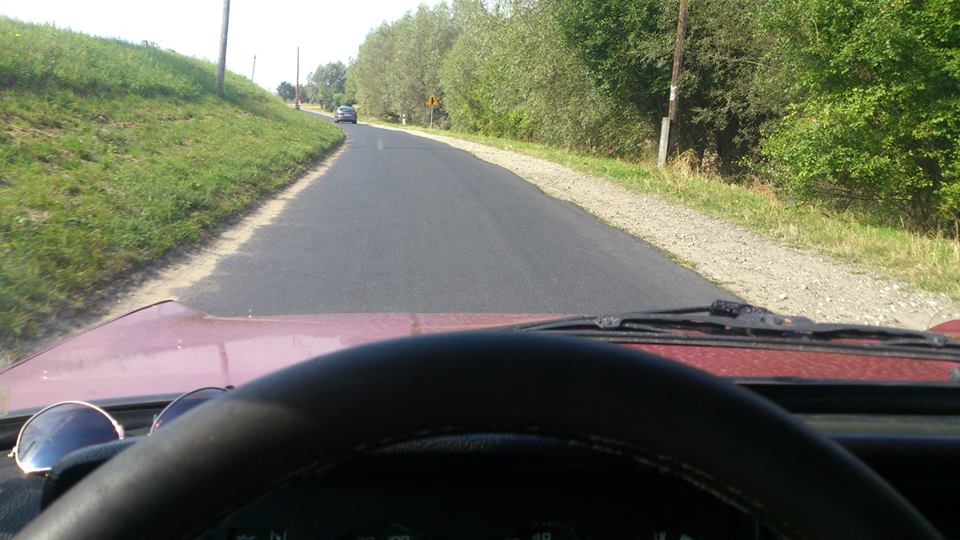 From Toruń, the best way to get there is road number 91. After the bridge over the Vistula River, take the first left road - onto road number 245. We ride along the Vistula embankment along a picturesque route for several kilometers, reaching Kosovo, and then to Gruczno.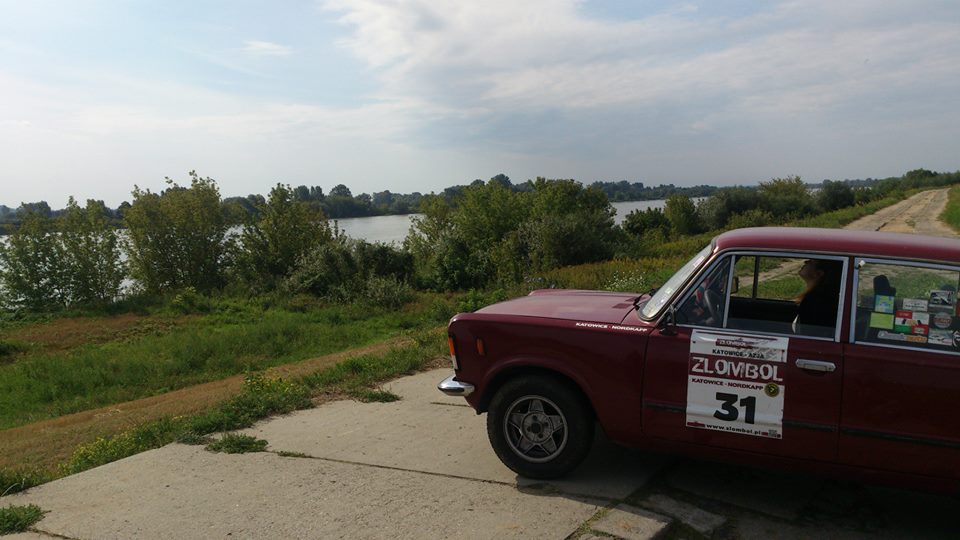 Temporary parking lots are created around Gruczno for the duration of the Festival. Most often it is a freshly mowed field. Of course, the car parks are paid - a one-off fee in 2016 was PLN 6. From the parking lot, we have a short walk to the Festival area.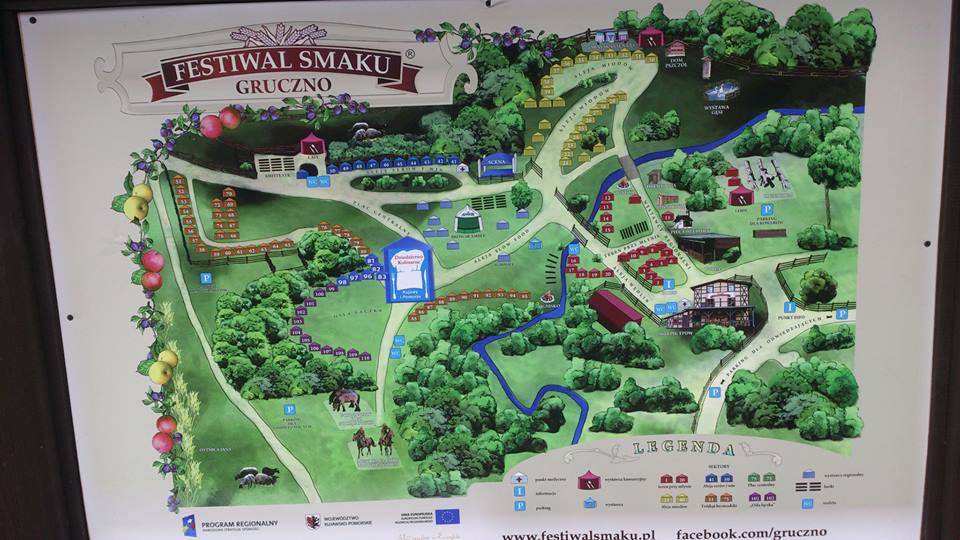 The terrain is grassy and undulating, so we have to be prepared for walks up and down. There is absolutely no tragedy and you can disperse what you have eaten.
There are a lot of stands. They offer cold cuts, meat, dairy products, honey, wine, spirits, tinctures, cheese, Chinese toys and hats.
Coming back to food, it is the most important thing here. You have to be prepared for the fact that the money will jump out of the wallet by itself to exchange it for tasty products. As we have already written, there are plenty of points. Something for everyone.
Our favorite, or rather favorites for years, have been pyry z gzikiem, i.e. steamed potatoes served with cottage cheese (garlic, chives) and salt on a cabbage leaf, potato dumplings with fried cabbage, fried dumplings with porridge, goat's pipe, goat's milk yogurt with strawberries and creamer. This is our "must". This year we also tried fudge with salt, natural, hand-made halva and honey acid. Heaven in mouth.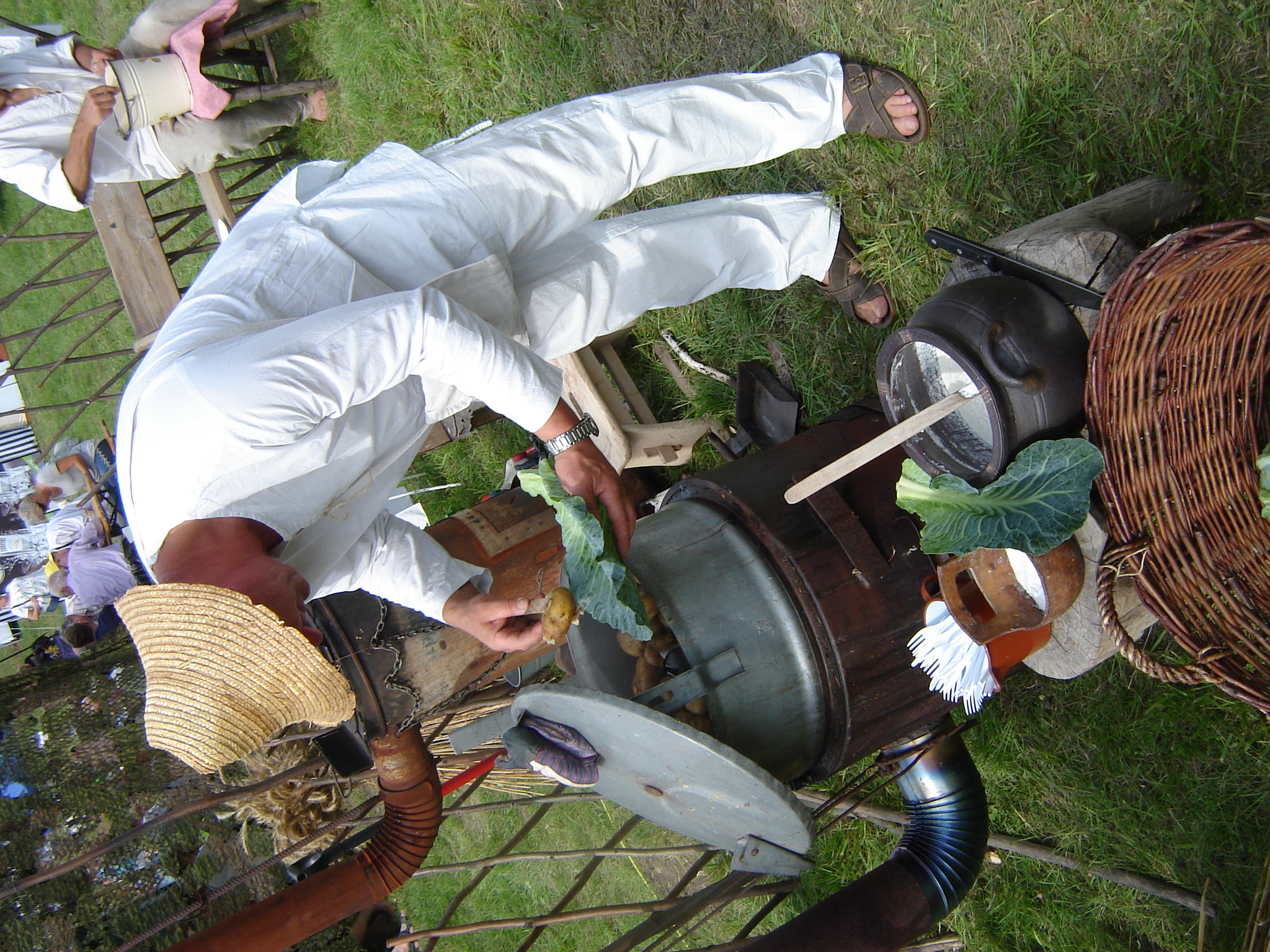 There are a lot of visitors, basically for the entire duration of the festival. It follows that we will often stop in a small (or large) stop on the access or return road, someone will block us in the parking lot.
The event is packed with attractions - there are concerts, dance shows, cooking shows, herding animals and more.
To sum up - moving from Toruń for about 40 kilometers, we can have a nice time with the family, eating delicacies and drinking properly matching drinks.
The Festival of Taste in Gruczno is our permanent destination for short trips. We go there every year and we will probably continue to do so.
I come from Toruń, where I also live and work. With my wife, we travel around Europe in our good Fiat 125p, from 2016 also with a trailer. We are already planning further trips. If only health would allow, we will really eat = D
Enjoyed reading this article? Share it!