The old "Gruchot" to the northern end of Europe.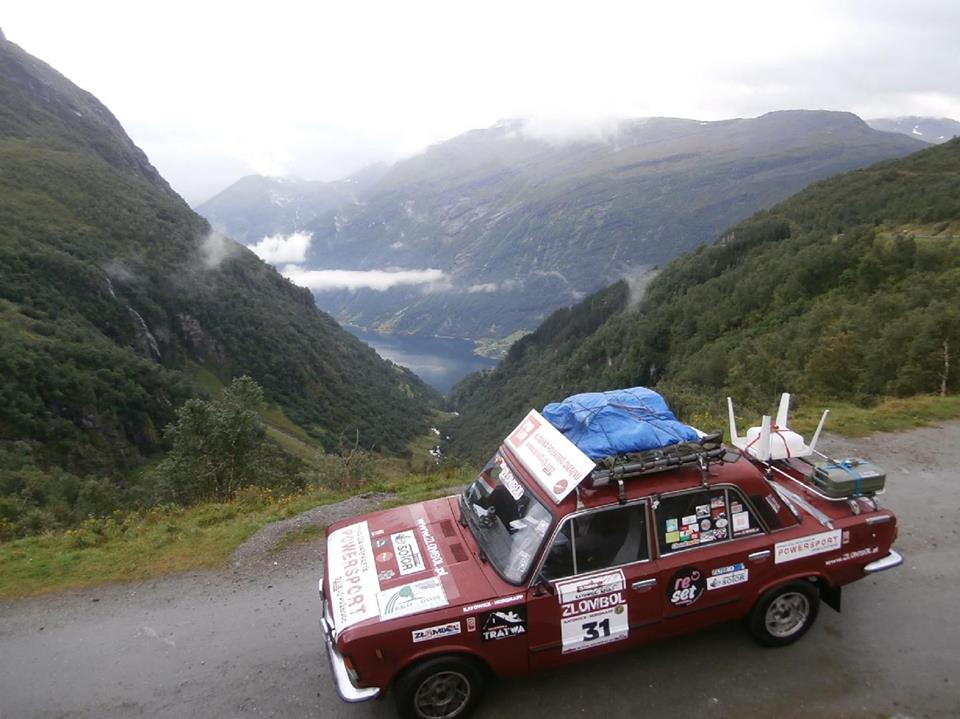 Have you ever wondered whether it is worth taking your Beloved Person, your best in the world, beloved Psina and go with your "beloved Gruchot" to the proverbial end of the world? I bet you sure are! The answer to this question is very simple. Another question - how to do it? The answer is also simple - get down to business. Which destination to choose? Again, easy to answer - favorite!
This was the case in our case. We made the decision to go to Nordkapp in January 2013. Date of departure - August. Quick calculation - how much time do we have to prepare the car, how many things have to be done to drive complete. You have to act.
1. Preparing the dog:
Passport, chip, vaccinations, medication for delusions . Everything has to be at the right time. The services are checking it. Any vet will help me prepare it. It is neither expensive nor complicated. Then you need to develop a pet transport system. In our case it looked like this: Nera had practically the entire rear seat lined with a special mat to herself. Our Fiat did not have any belts at the rear, so one attachment point had to be added so that Psina could ride in special harnesses attached to the "belts". You never know what will happen. Even sharp braking can end up visiting the dashboard. Who needs it for? Additionally, a bowl of water, a bowl of food, and mandatory stops for a walk every 2.5 to 3 hours.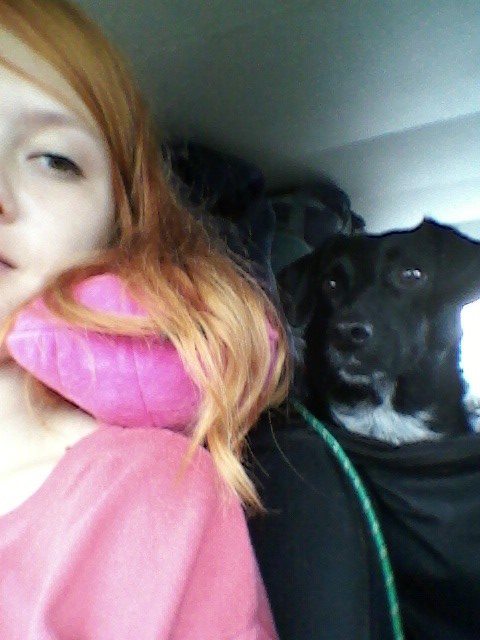 2. Preparation of the car:
In the case of such a car, it is really worth having at least a little knowledge about the mechanics. This way, you can save a lot of money preparing the car for the trip, and in the event of "W" on the route, you can help yourself.
It's a must to review all the layouts. Basic spare parts - you know. It is also really worth having a reasonable assistance insurance.
It's also worth packing well. The most necessary things on top, the heaviest ones down. We made a mistake with securing the cargo on the roof. We did not properly protect it against moisture. We had a problem with it all the way, but now we have a lesson.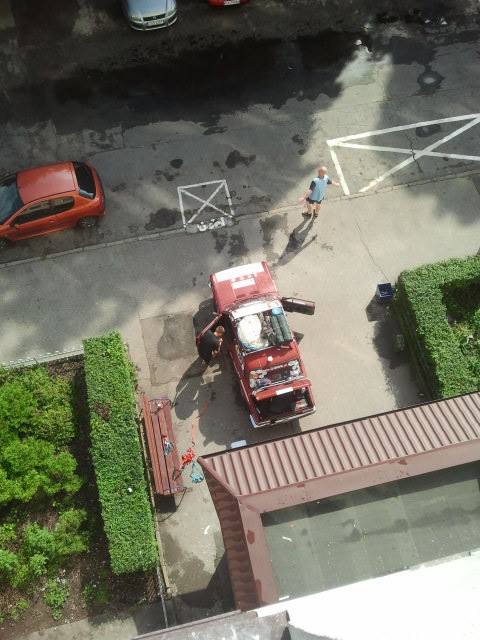 3. Preparation of the route:
Destination point selected. You still need to determine what you want to see along the way. It really took us a long time. We had to take into account a lot of issues, including LPG filling stations. We did it very well. We drove on petrol only through Finland (there are no LPG stations there) and part of Denmark where gas was more expensive than petrol.
4. Food preparation:
It is worth taking a lot of supplies from home with you, especially to Scandinavia. You can save a lot of money this way. Well-preserved jars will do the job for sure. We took with us a simple gas stove, bought at a well-known auction site for little money, fired with gas from spray paint cartridges. She saved our ass more than once; we even used it to dry the tent.
5. Accommodation topics:
We took with us a quick-set Quechua tent (Keczła, Keszula or something like that). Important advice before leaving. Practice putting up, and most of all, FOLDING this type of tent. It can generate a bit of nerves, we guarantee it for you.
We slept in the campsites, a bit wild, and we also managed to get a free overnight stay in mobile homes in Bode. We warmly greet the man who helped us. Unfortunately, his name escaped us.
Remember that in Scandinavia you can basically sleep "anywhere".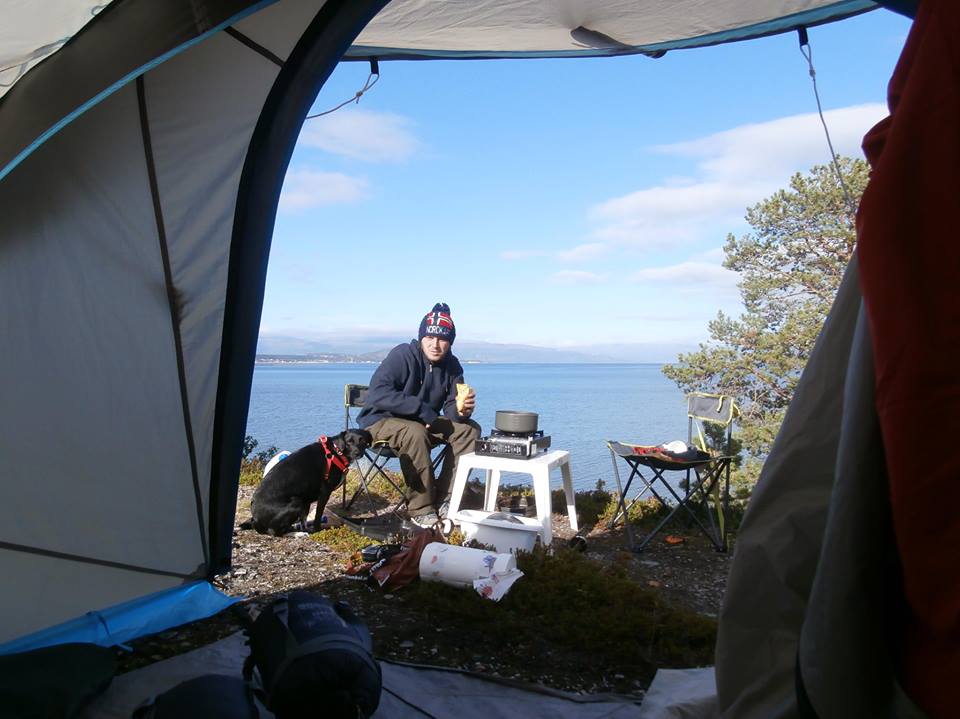 Well, a few more words about the departure itself would be good.
We set off from Toruń to Katowice, from where the Złombol charity rally started ( www.zlombol.pl ), the day before the official start of the Expedition. We spent the night in a very nice place - in the dormitories of the Katowice AWF - cheap, neat and nice.
We set off on the right route in the morning. The finish line on the first day was Suwałki. Without looking at the map, it is known that we have traveled across virtually all of Poland. Pretty cool for a day.
We spent the night at the Mosiru campsite in Suwałki. It is amazing. Clean, very well equipped.
The next point on the route was Kaunas, then Riga, Tallinn and Helsinki. Beautiful landscapes, wonderful monuments. Unfortunately, everything was visited by us on the run. Due to participation in Złombol, there was really little time for a decent sightseeing.
Due to the sometimes terrible weather, we had to grit our teeth and throw the Fiat as hard as we could, often going to the next points, even all night long. When we were out of power, we just took a nap and on our way.
We almost missed the ferry through this effort. We got to the queue, did the automatic check-in and just fell asleep while waiting. Radyjko was playing and we discharged the battery in this simple way. Our friendly team woke us up. They helped us to start our Fiat with pride and somehow we managed to catch the ferry. Later, we were able to give up helping them with the wheel replacement (in the heat of preparations, they forgot to take the jack =)).
We were winding kilometers like magic. With each successive kilometer, the landscapes outside the window took our breath away more and more.
We crossed the Arctic Circle near Rovaniemi. By the way, we visited Saint Nicholas and handed over letters from the kids from Toruń.
Arriving at the campsite in Sodankyla, we were quite surprised. It's almost 23 o'clock on the watch, and it's still light here. For those who are not used to such "licks" quite a trick.
From Sodankyla we "attacked" the Nordkapp. We drove our car forward full of emotions. Another hundredths of kilometers, "sweat and teeth grinding". It cannot be put into words. You just have to experience it.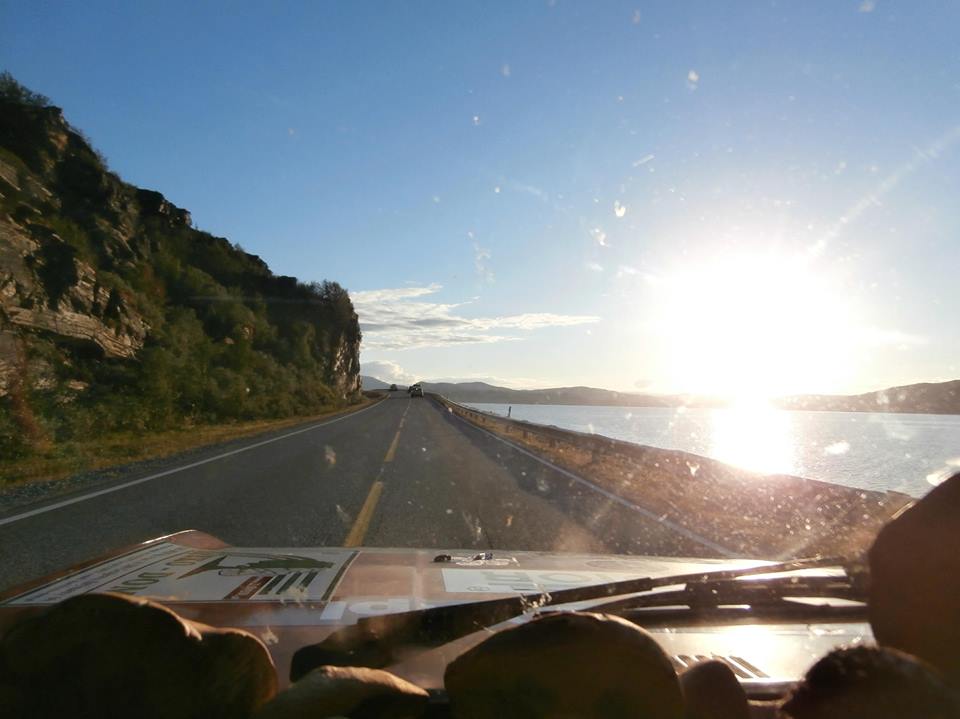 We arrived at the last campsite, where we had an exceptionally reserved cottage (our friendly team came up with this great idea at the last minute), we arrived quite late. At least that's what our watch showed. However, the emotions were so enormous that we celebrated until the morning.
The next day, August 15, 2013, we set off on the last part of the road - the very headland. We couldn't wait for Wszyca, including Nera. Armed with cameras and a video camera, we reached the Globus known to all Travelers. There was no end to joy.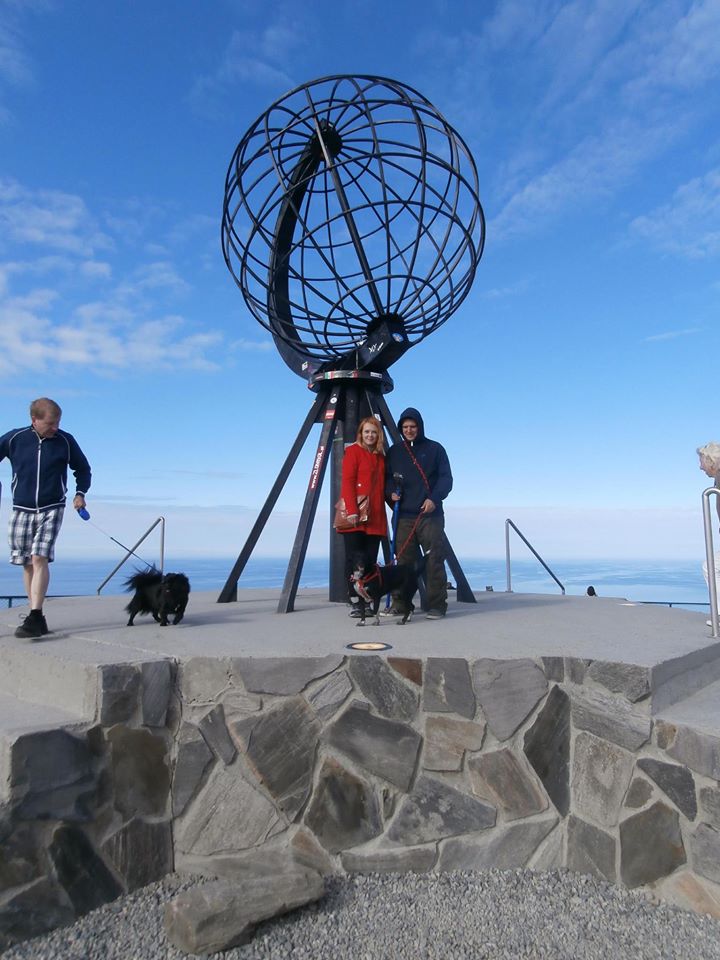 We have the way back! Another adventure! You can see the photos in this report. We will describe what happened on the way home in the next report. We have traveled approximately 3,500 kilometers so far; with absolutely no breakdown, no mandate. Not bad. Now the circulation around Norway has started, what Gingerbreads like the most. But you will read about it in the next report.
We invite you to watch the films from the route on Nordkapp - you can find them on our profile.
Nice watch!
I come from Toruń, where I also live and work. With my wife, we travel around Europe in our good Fiat 125p, from 2016 also with a trailer. We are already planning further trips. If only health would allow, we will really eat = D
Enjoyed reading this article? Share it!