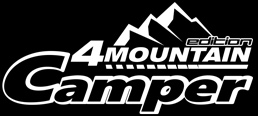 Camper4Mountain – RVs manufacturer
Campervan construction at Camper4Mountain - motorhome construction by renowned specialists
We have a number of advanced solutions. We use the highest quality materials and pay attention to even the smallest details - focusing on properly selected colors and proven finishes.
We build original and unique cars. If you are interested in the construction of a motorhome, camper van construction (e.g. Volkswagen van construction), be sure to write us an e-mail or call us. We remain available if you have any questions.
Installation of sleeping roofs for vans
Are you interested in building a motorhome? At Camper4Mountain, we produce from 160 motorhomes a year. For the installation of roofs , we make appointments up to 2-3 weeks and we have a separate roof assembly line . We build models, i.e.:
Vivaro Traffic (short and long)
Mercedes Vito V Class
Toyota Proace
Peugeot Expert
Volkswagen T61 (long and short)
Volkswagen T6, T5, T4 (long and short)
Multivan Premium - a different finish and class of proposed solutions for the most demanding customers (assembly time up to 3 days)
We encourage you to take advantage of our offer regarding Premium Multivans. They are characterized by a completely different, much more luxurious finish - Alcantara trim, plus a headliner above the driver made of the same material (it is possible to order an identical trim of the pillars).
It is also worth mentioning that in the multivan we modify ventilation ducts, electrical installation, we also sew upholstery and, of course, we build entire motorhomes. If you have any questions, we are at your disposal by e-mail or by phone.