100 gift ideas - not only for Christmas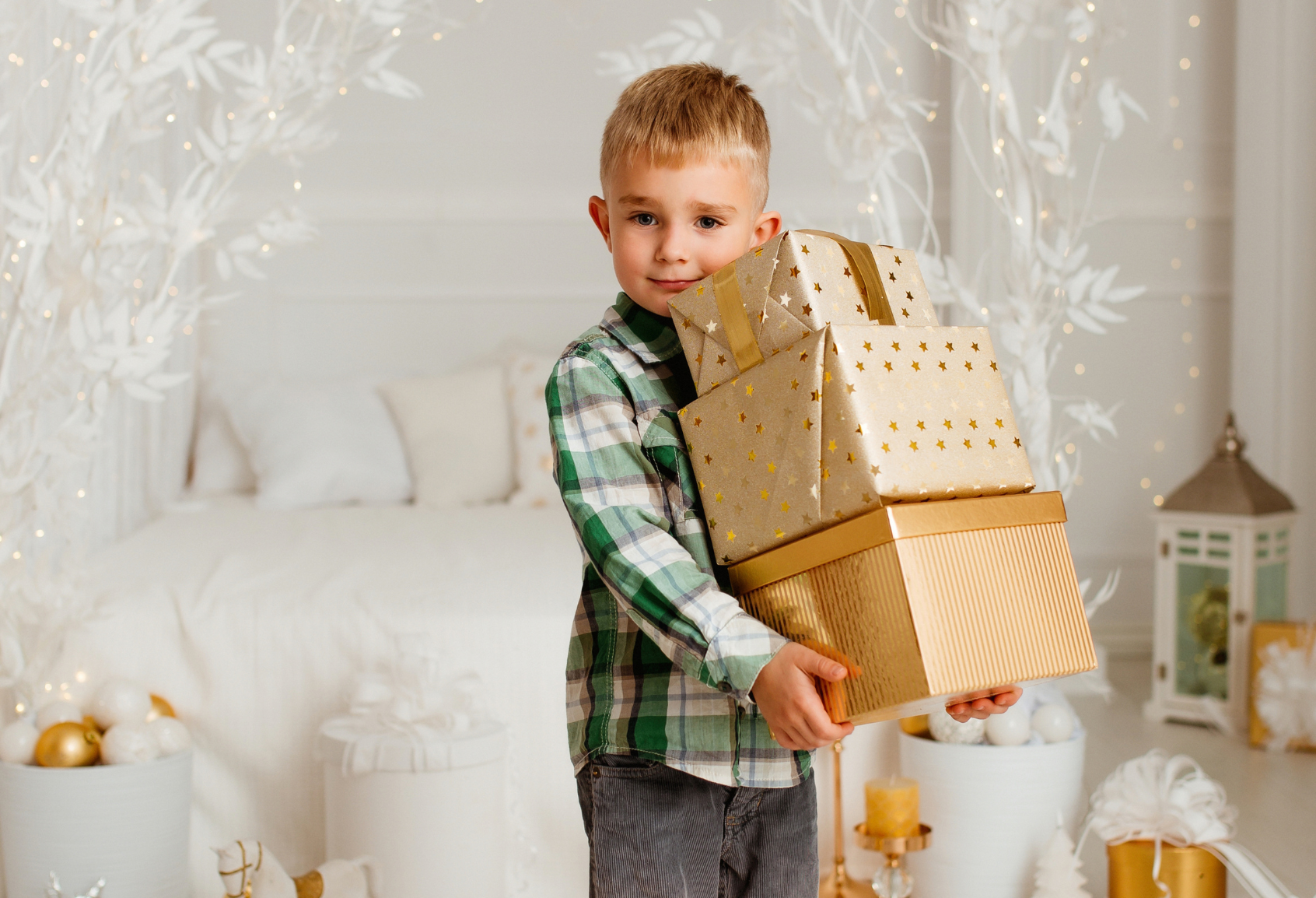 We advise and inspire - what may appeal to travelers who love to relax at the campsite and in the open air in general. This year we decided to make as many as 12 separate categories of gifts, including as many as 3 categories of gifts for children . Of course, the most inspiration comes from things that we use ourselves or that we or our children dream of.
Water accessories for camping
There is never a boredom at the campsite, but with these accessories your day plan will be filled to the brim.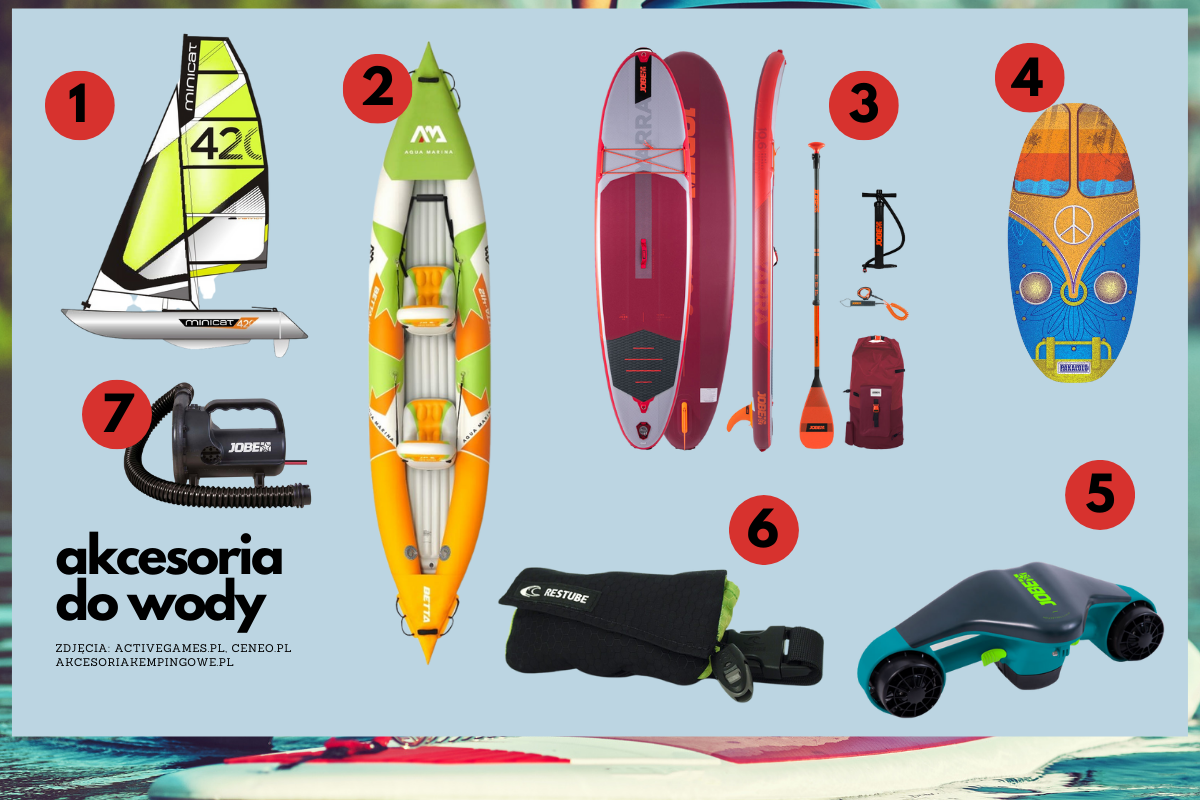 A successful outdoor party
Comfortable chairs or armchairs, a grill and a good cooler - these gift suggestions are a "must have" for a real caravanner.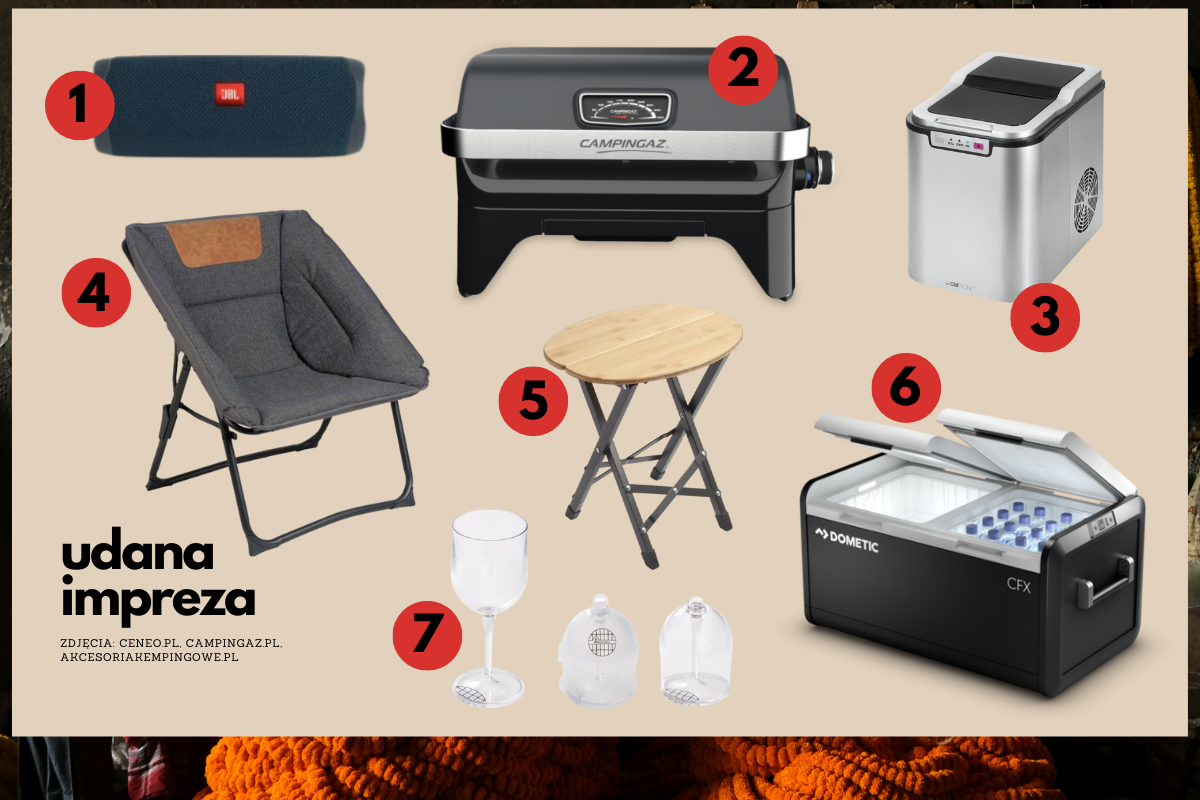 Gadgets for camping
Sometimes we insist that we do not need the so-called gadgets. After the first use, however, we wonder how we could function without them before;)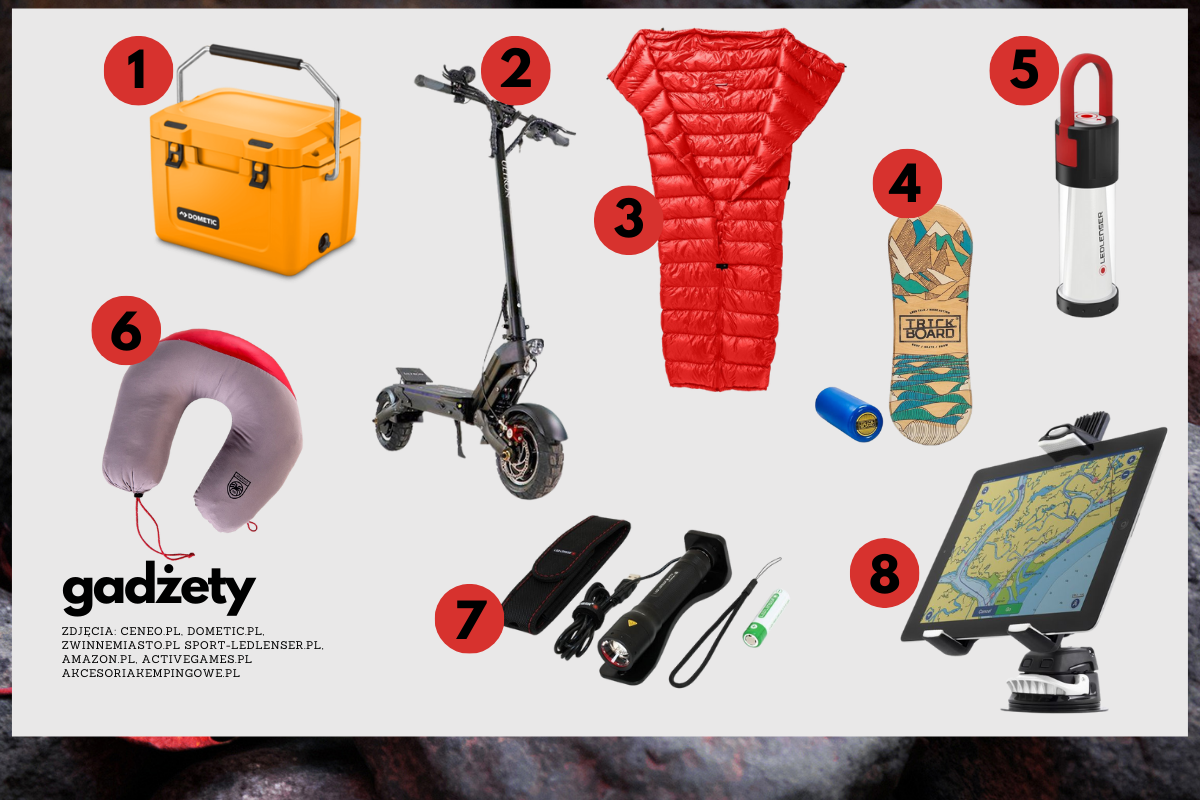 Led Lenser lantern
Pajak Quest Blanket that converts into a sleeping bag
Led Lenser P7R flashlight with power bank
Gifts for her
Our proposals will appeal to even the greatest caravanning fashionistas.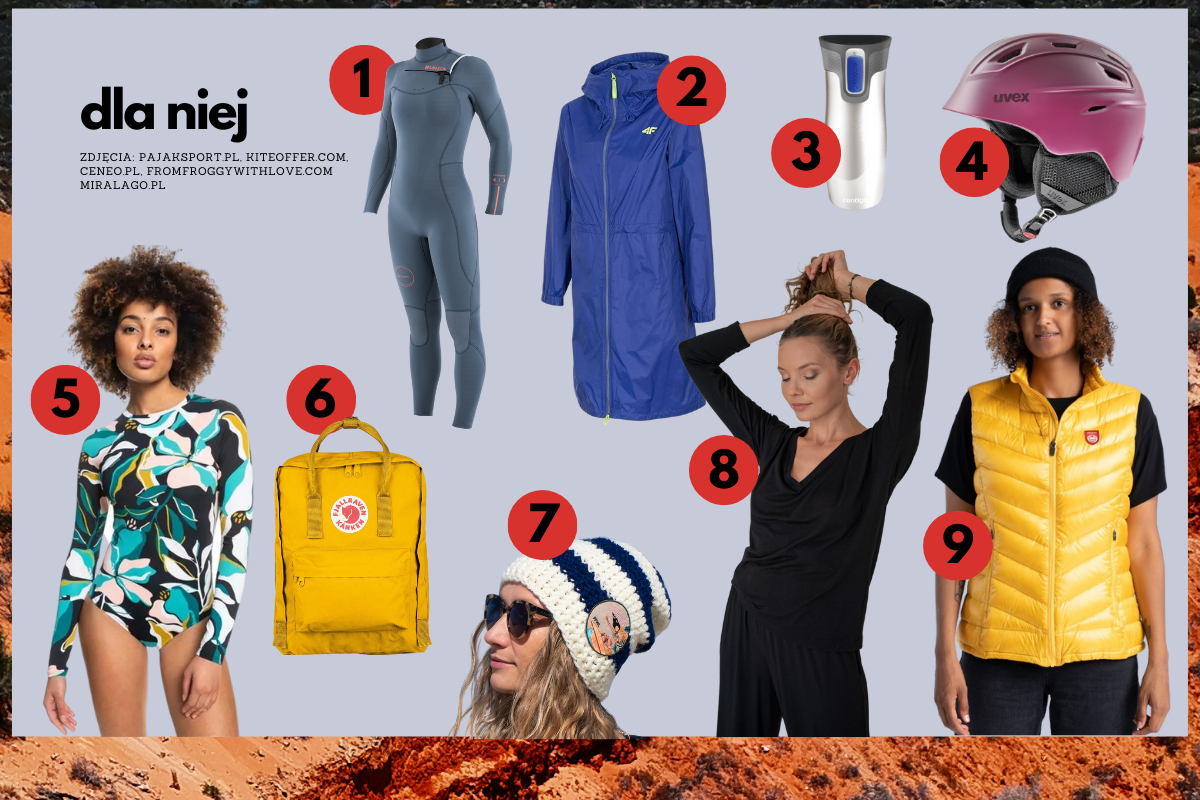 Contigo thermal mug
Hand-made crochet hat
Comfortable set of Miralago made of modal
Gifts for him
Earth colors, quality and usability - these were our guidelines when choosing products from this category.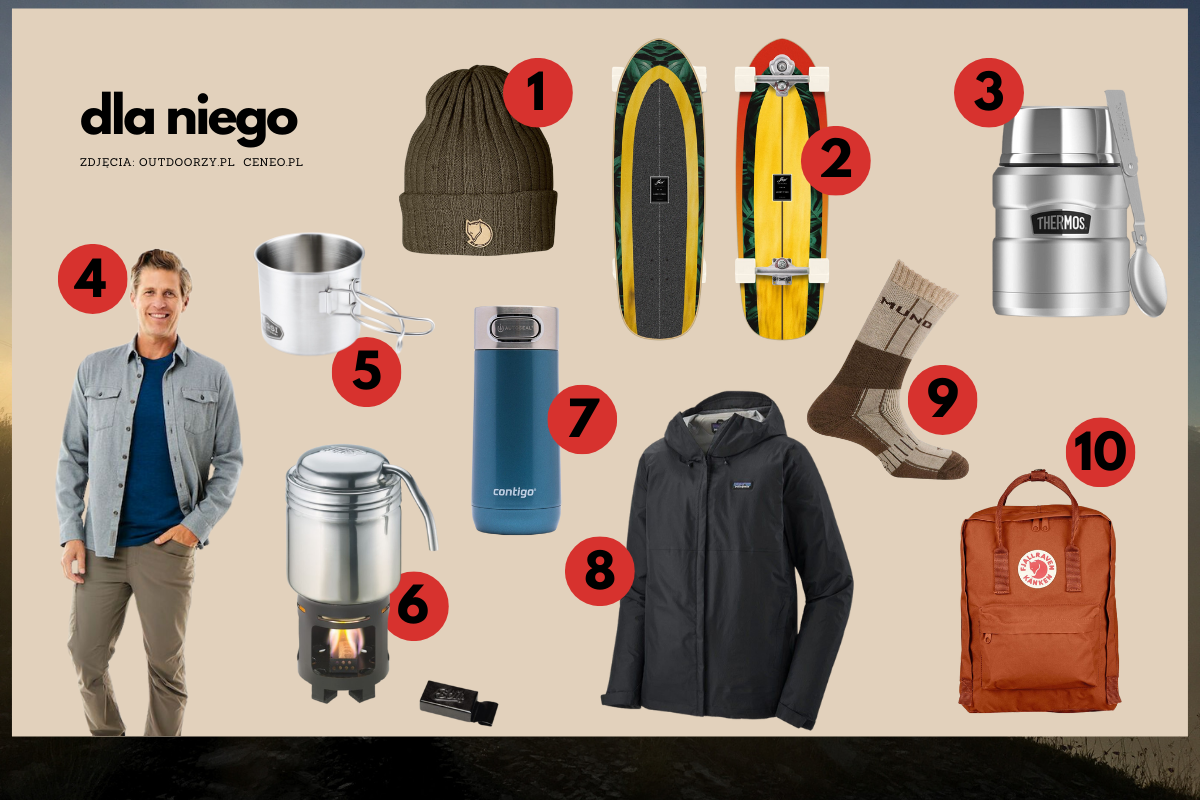 Contigo thermal mug
Gifts for a lover of mountain trips
Every enthusiast of trips - both shorter and longer ones - will be pleased with decent outdoor equipment.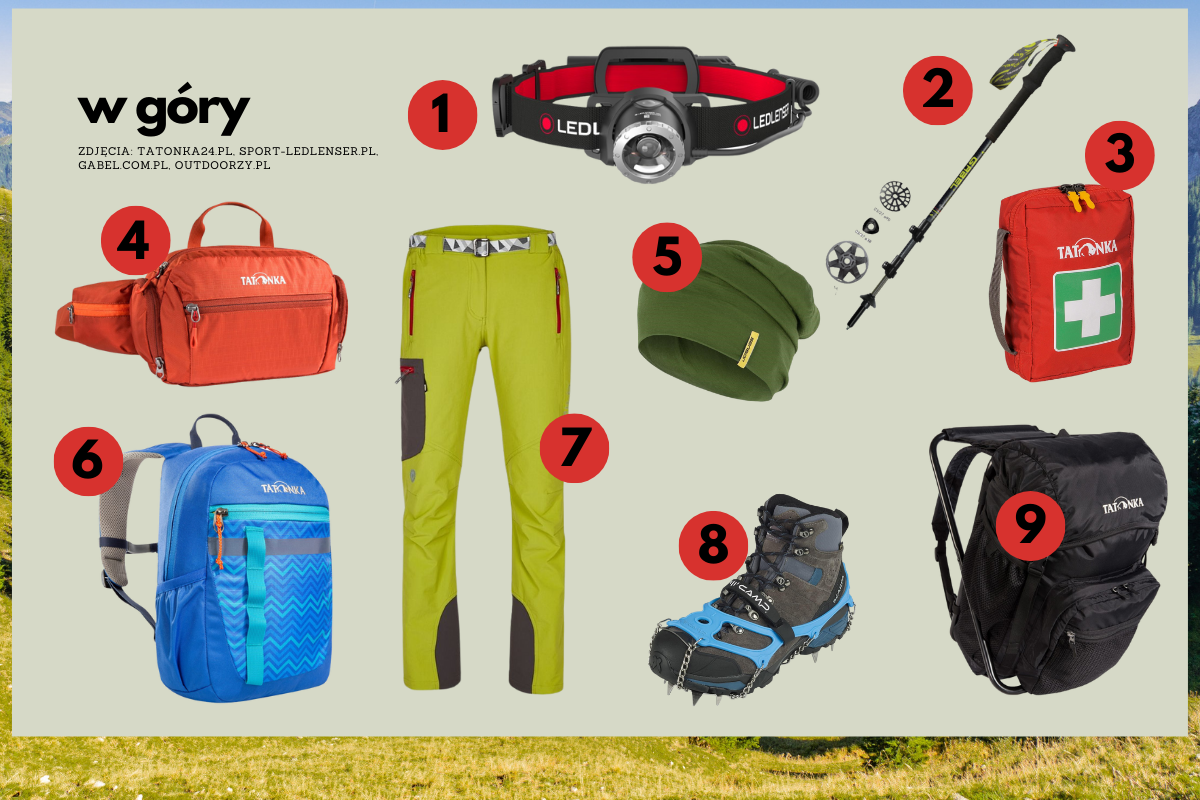 Led Lenser H8R
Tatonka backpack , which is also a chair
In the kitchen - in the motorhome, in the caravan ...
The motorhome is our second home on the road. It is worth making sure that we feel equally comfortable in it, having everything at hand.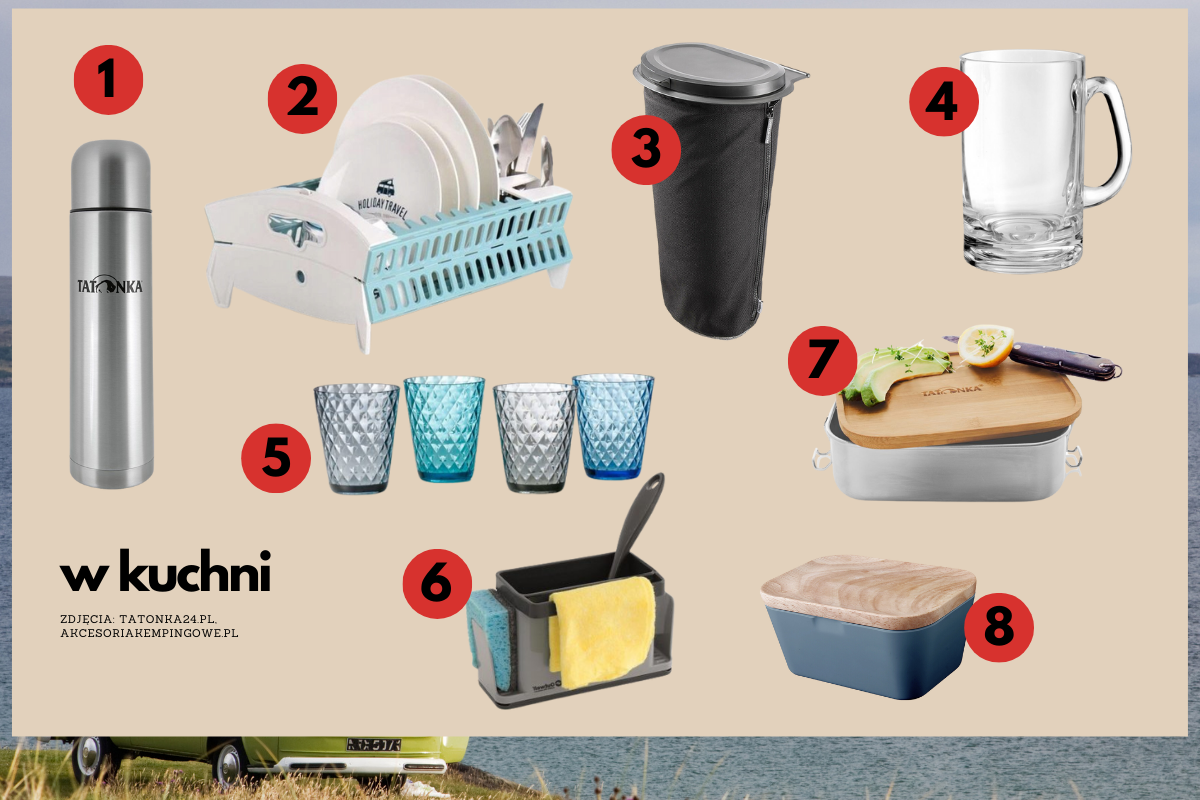 Travel toys
3 more boards with gifts helped us choose the KrainaZabawy.pl store. The Kraina Zabawy team are big fans of camping and they drive motorhomes themselves, they also know what's best for us :)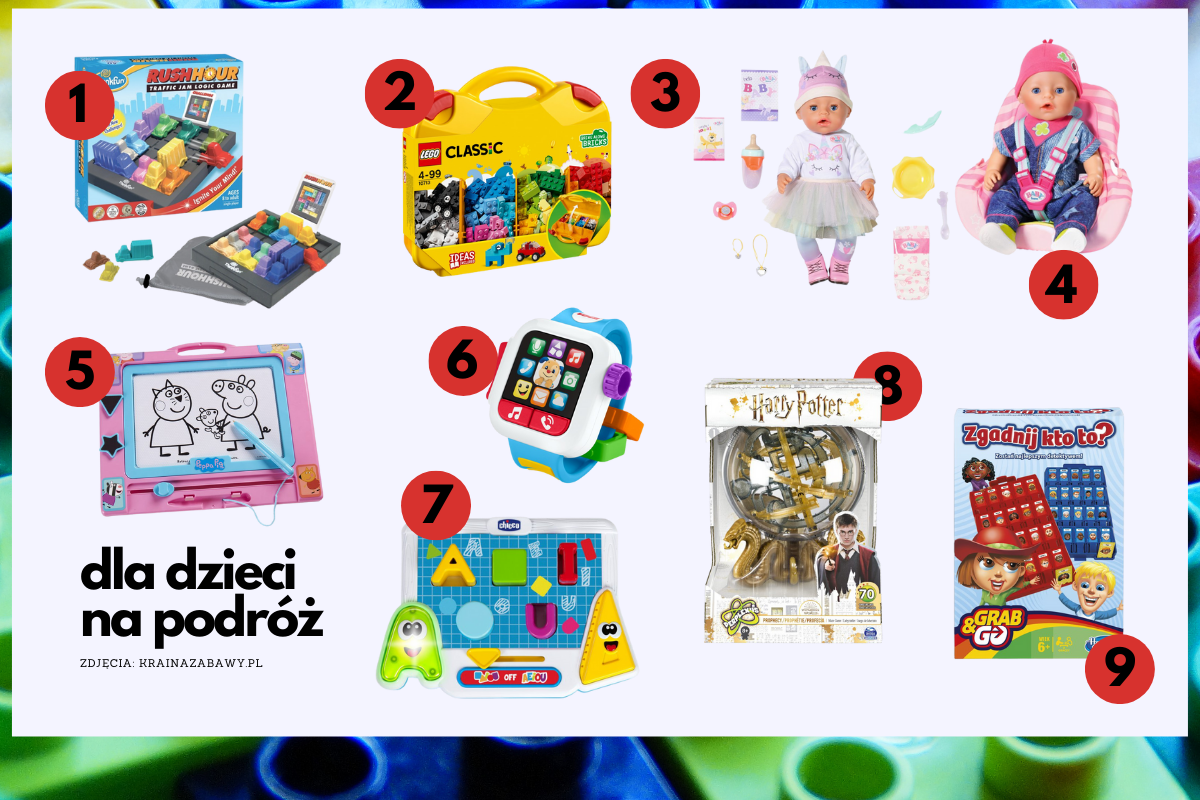 BABY born - Car seat
TM Toys Peppa Pig - Znikopis
Fisher-Price Learn and Laugh - Puppy Smartwatch Time to learn
In case of bad weather on the campsite - for children
Board games, coloring books, suitcases - a gift for children.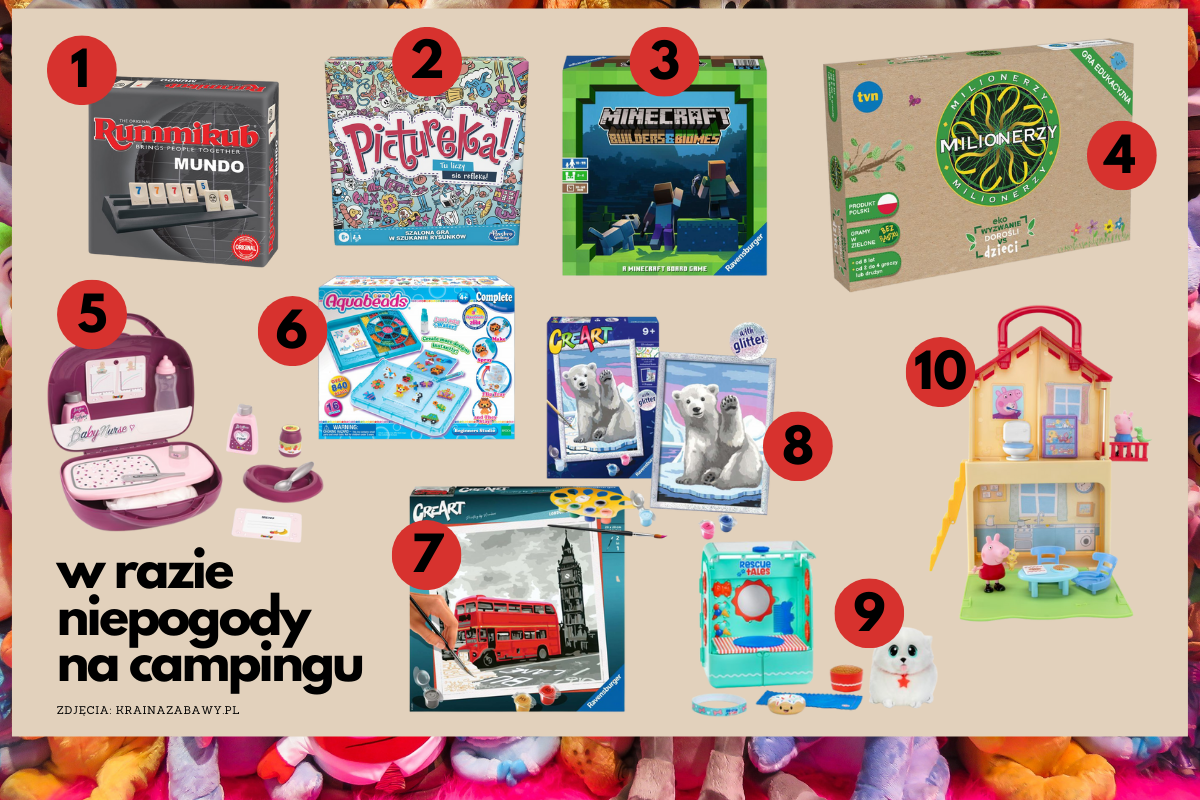 Rummikub Mundo
Aquabeads - Blue beads starter set
For a young caravanning fan
Lego, Pepa Pig, water pistol - a guarantee of fun not only during holiday trips.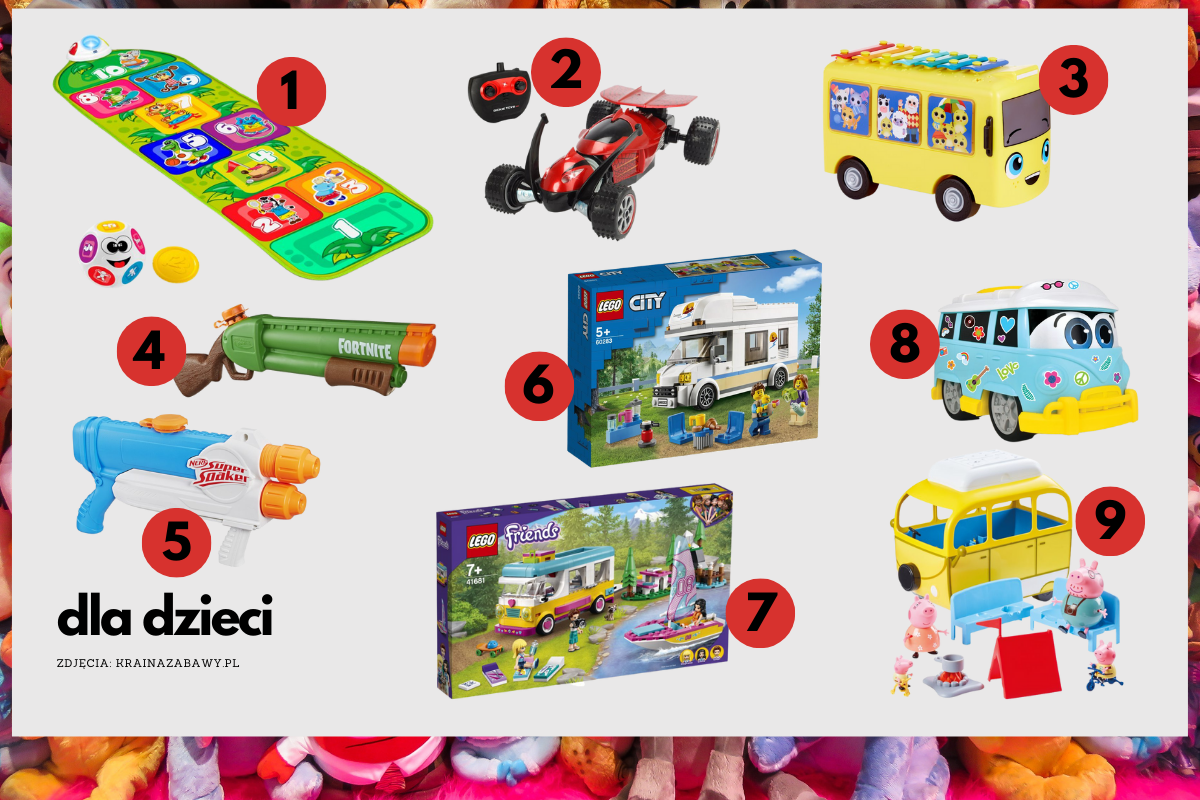 Hasbro NERF SUPER SOAKER - Fortnite Pump-SG water launcher
Hasbro NERF SUPER SOAKER - Barracuda water launcher
Peppa Pig's motorhome
Books and e-books
The USA has recently reopened to tourists and that is why our thoughts keep running in that direction. Hence, there are several items on the US in the list. The e-book "USA and Canada in a motorhome" is available for free after registering on the website (link at number 7 below), but if you write to us in December, we can send a printed guide by courier.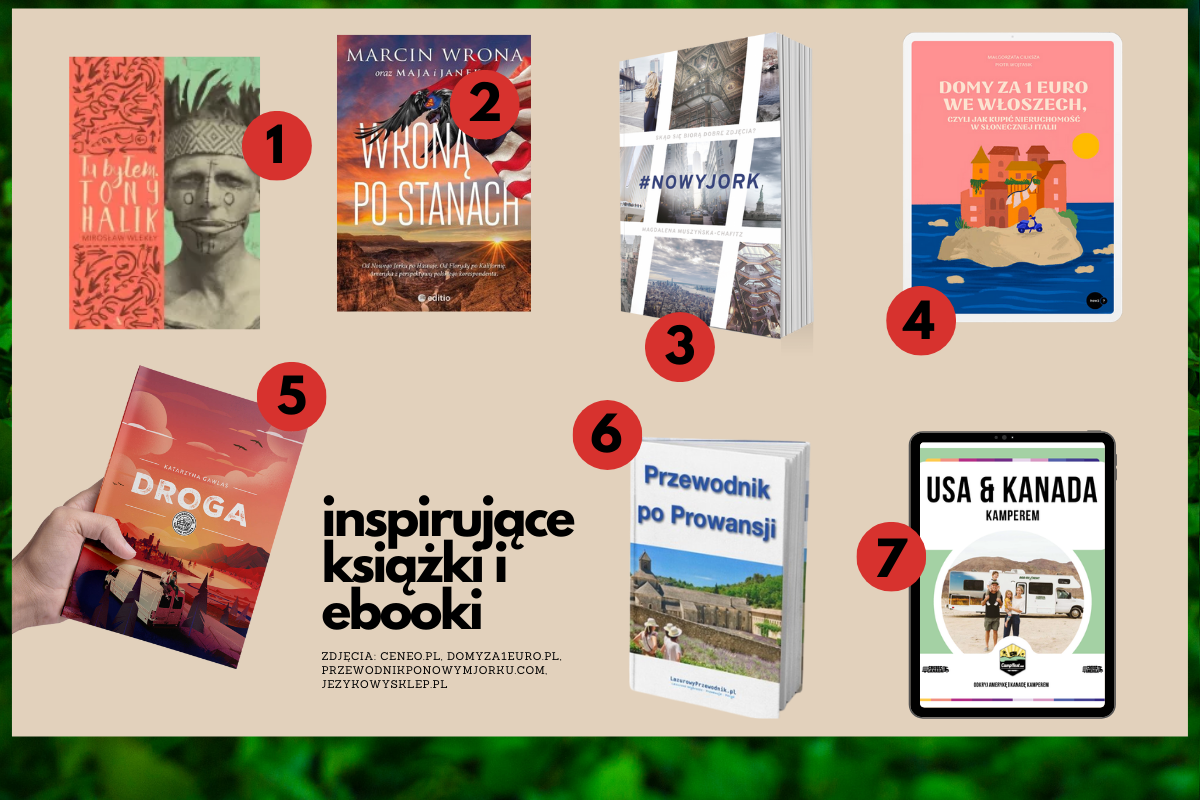 Gift cards and tickets
Tickets, discount cards ... or maybe a campervan reservation in the USA - we throw gift ideas for those "all-friends";)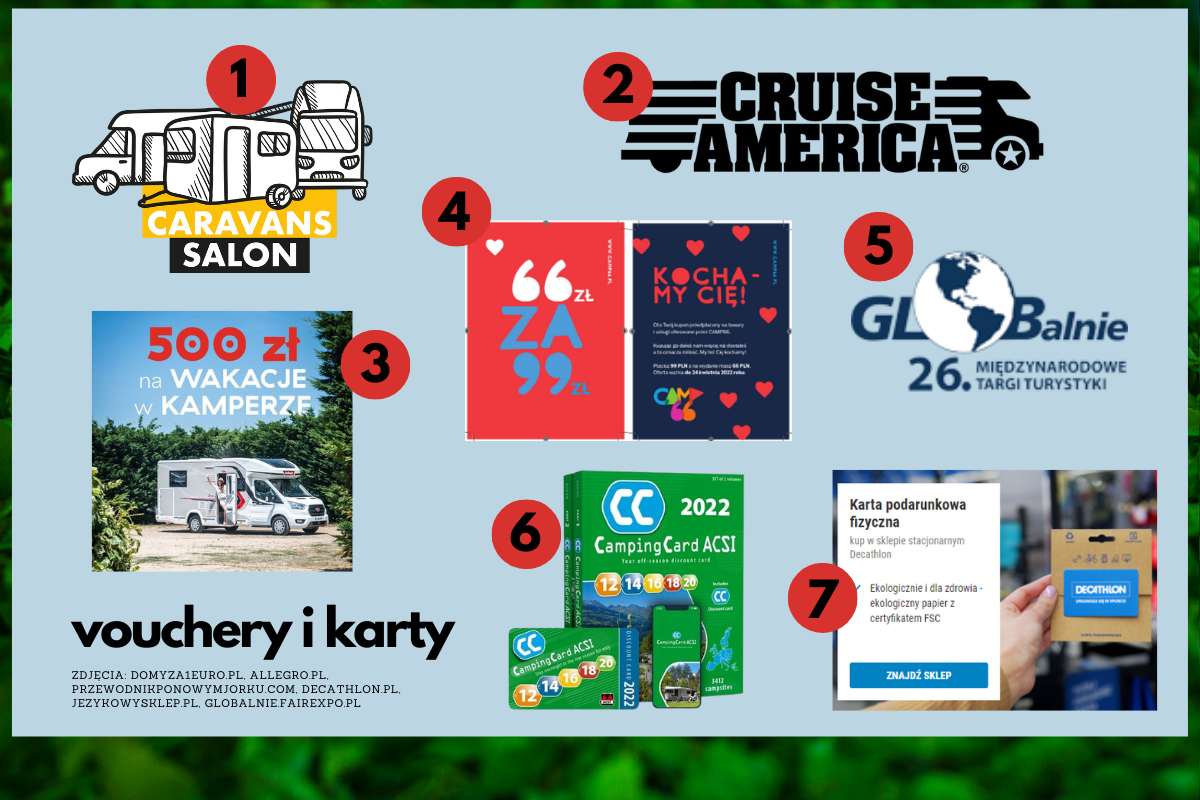 We have created the CampRest portal for people who value freedom and travel on their own.
Enjoyed reading this article? Share it!