What can modern awnings do?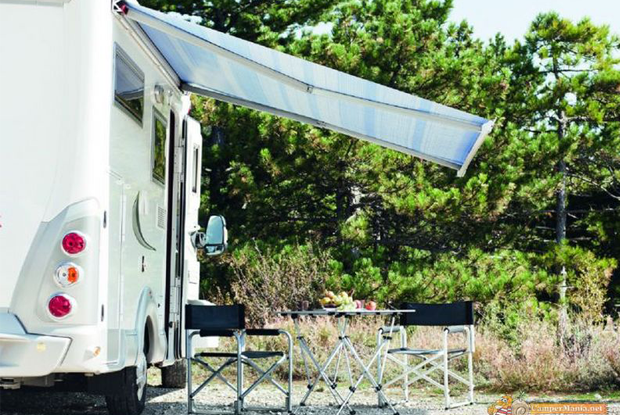 It may seem that an awning designed to protect against the sun is so simple that there is not much that can be invented to improve it. And yet…
Dometic Premium awnings are a good example of how innovation can enter any industry and any product category. Most of the awnings that can be attached to a motorhome are mounted on one side to the wall of the caravan (or motorhome), and on the other side, feet ensure their stability. Note, however, that home or shop awnings, mounted on buildings, have no legs ...
Without feet
The same applies to Dometic Premium awnings. Stability is ensured by joints made of forged steel , which guarantee much greater durability than standard solutions. Each set, apart from the retractable awning, also includes an installation rail that goes through the wall. It also increases the stability of the structure.
With tilt adjustment
The awning inclination angle is factory set to 5 degrees, but it can be increased to 15 degrees. Another important convenience is the possibility of electric extension and retraction of the awning . In versions with electric drive, the awning blind can be controlled either by pressing a button or via a remote control . Interestingly, the extension of the awning can be stopped at any time, by freely adjusting the degree of opening.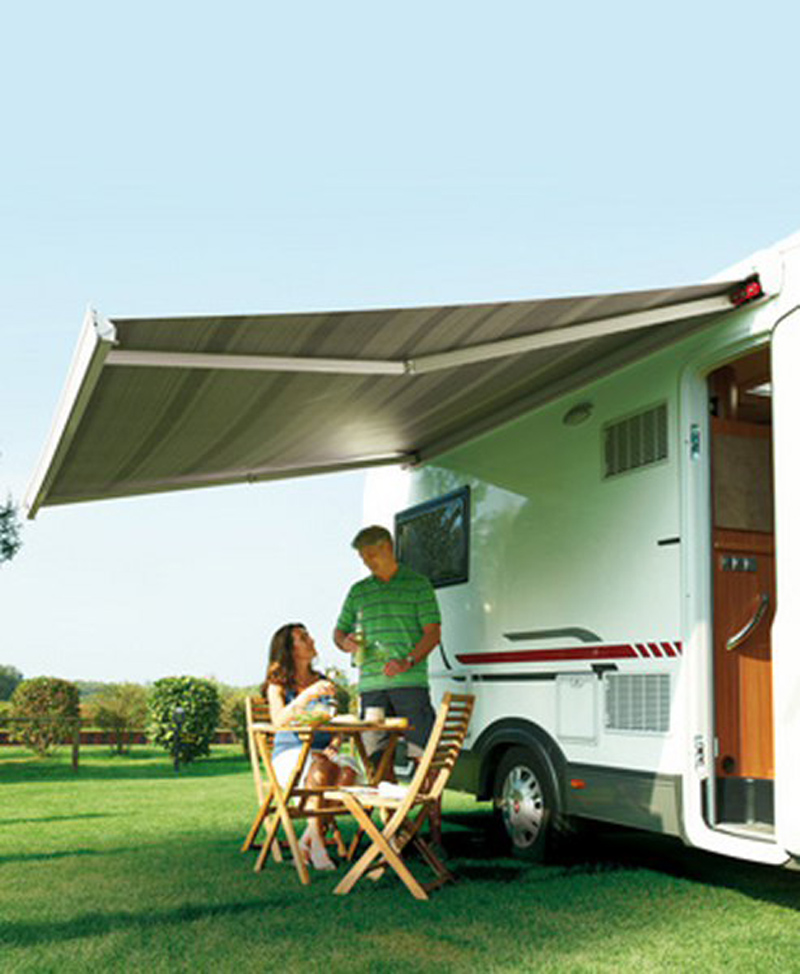 Electrically extendable
The electric version has one more practical solution - the wind sensor . The sensor protects the awning against bad weather conditions, even when users have moved away from the vehicle. The device automatically retracts the awning if the wind force threatens its stability.
There is also a manually operated version - then the awning is extended by turning the crank.
Atmospheric lighting
To make spending time under the awning pleasant not only during the day, but also in the evening, you can additionally install LED lighting under the awning arms. Flexible tape with SMD LEDs can be controlled by a remote control. With its help, you can not only turn the light on or off, but also dim and brighten it .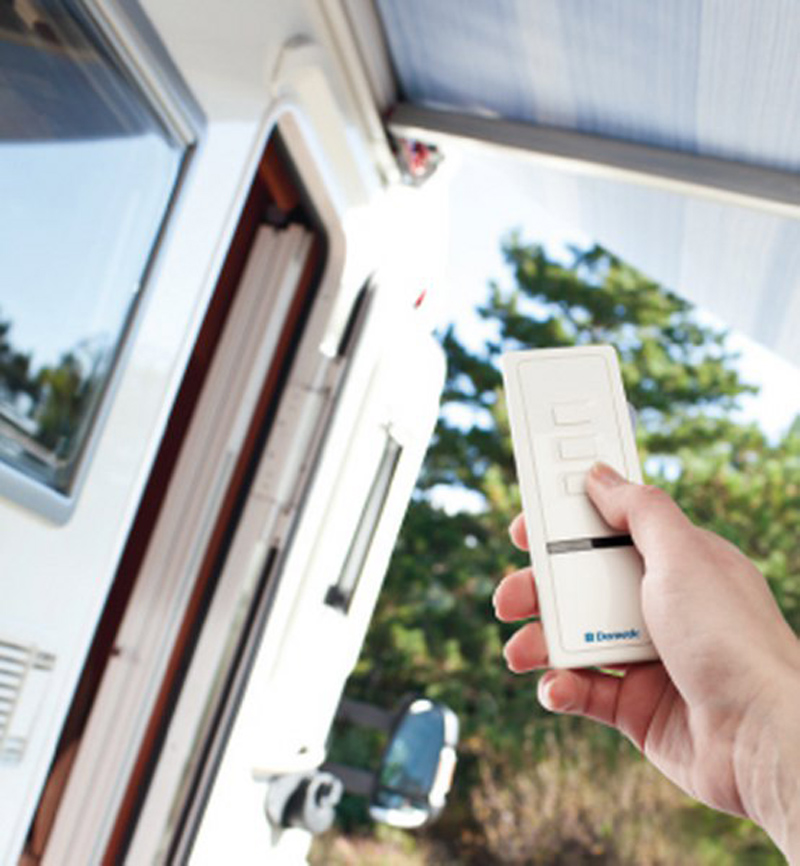 In two colors
Awnings are available in two color versions (blue and white and gray and white). The manufacturer ensures that they are made of durable fabric. The top cover of the housing has a built-in brush for automatic cleaning of the awning fabric. The housing is available in three colors (white, black and silver).
Prices
Both the manual and electric versions come in six different sizes. A manually operated awning costs in Poland about 4,000. zloty. The electric version is more expensive by approx. zloty.
Sometimes it is better to get lost than to ask for directions too much. Aldous Huxley
Enjoyed reading this article? Share it!