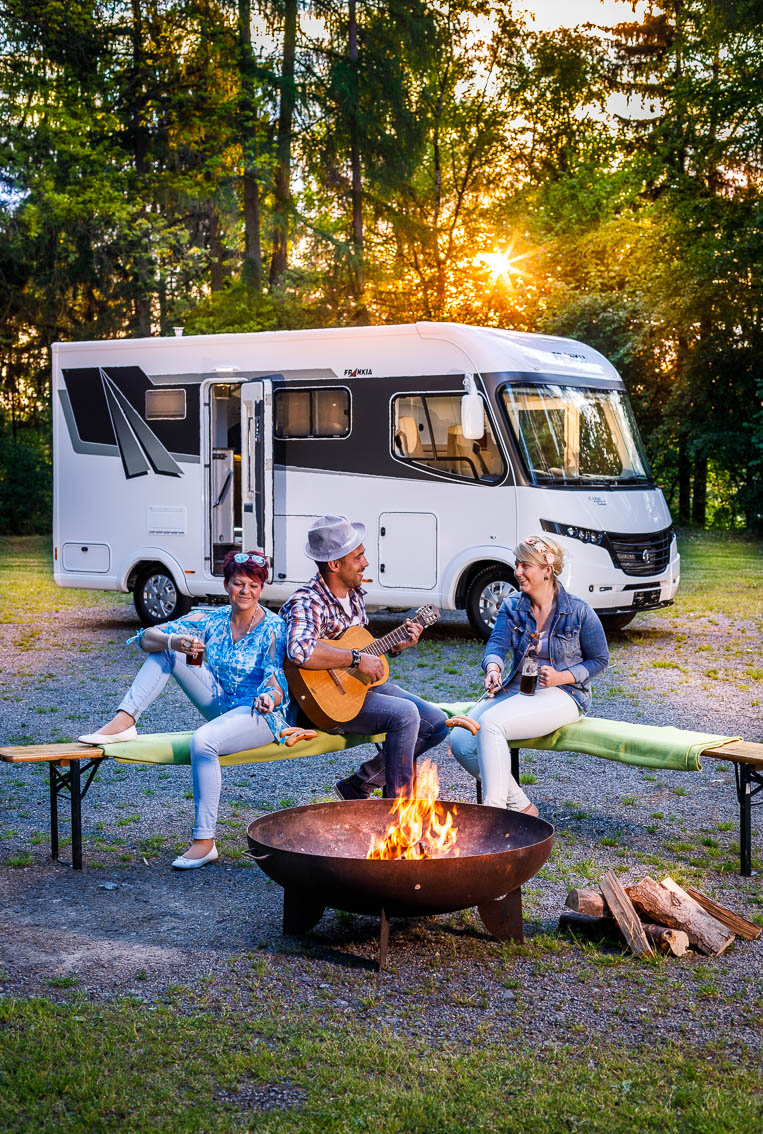 Nowadays, motorhome travel has little to do with survival. On the contrary - houses on wheels are sometimes equipped with appliances that are in vain to be found in traditional houses and apartments. Travel comfort increases with the number of RV gadgets appearing on the market. Below we present the most interesting of them!
Inflatable sofa
After a long journey or an eventful day, each of us deserves a comfortable rest. An inflatable sofa is the perfect place to relax next to the motorhome. Light, taking up little space, quick to unfold and fold, it will become the favorite seat of all trip participants.
Coffee machine
Can't do without coffee in the morning at the campsite or during a stopover? You no longer have to reach for the bad coffee from the sachet! With coffee lovers in mind, there are gadgets such as Handpresso Wild Hybryd - a manual espresso machine that you will take on a journey. This extremely handy device will allow you to prepare your favorite infusion in just a moment.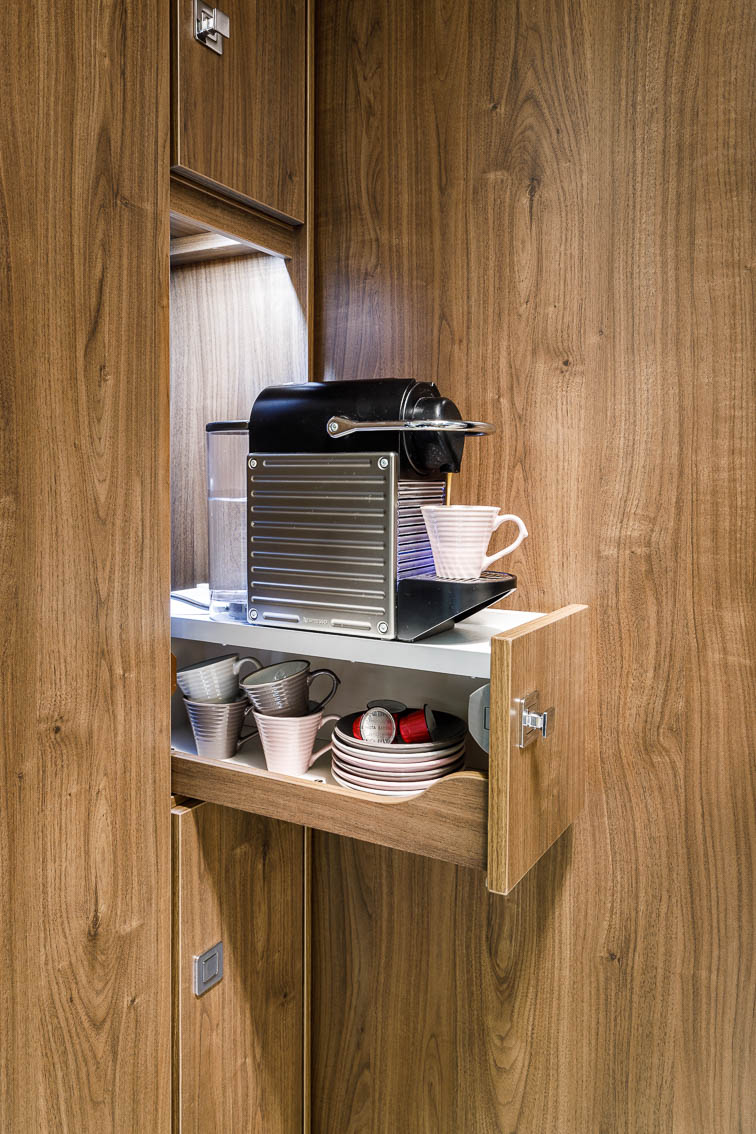 Tourist washing machine
Doing laundry keeps you awake at night? It doesn't have to be anymore! Scrubba is a washing machine that you will take with you on a camping trip. Its shape resembles a bag, into which it is enough to pour warm water and a little powder, then close it and squash it. 3 minutes of kneading gives the effect of washing in a regular washing machine.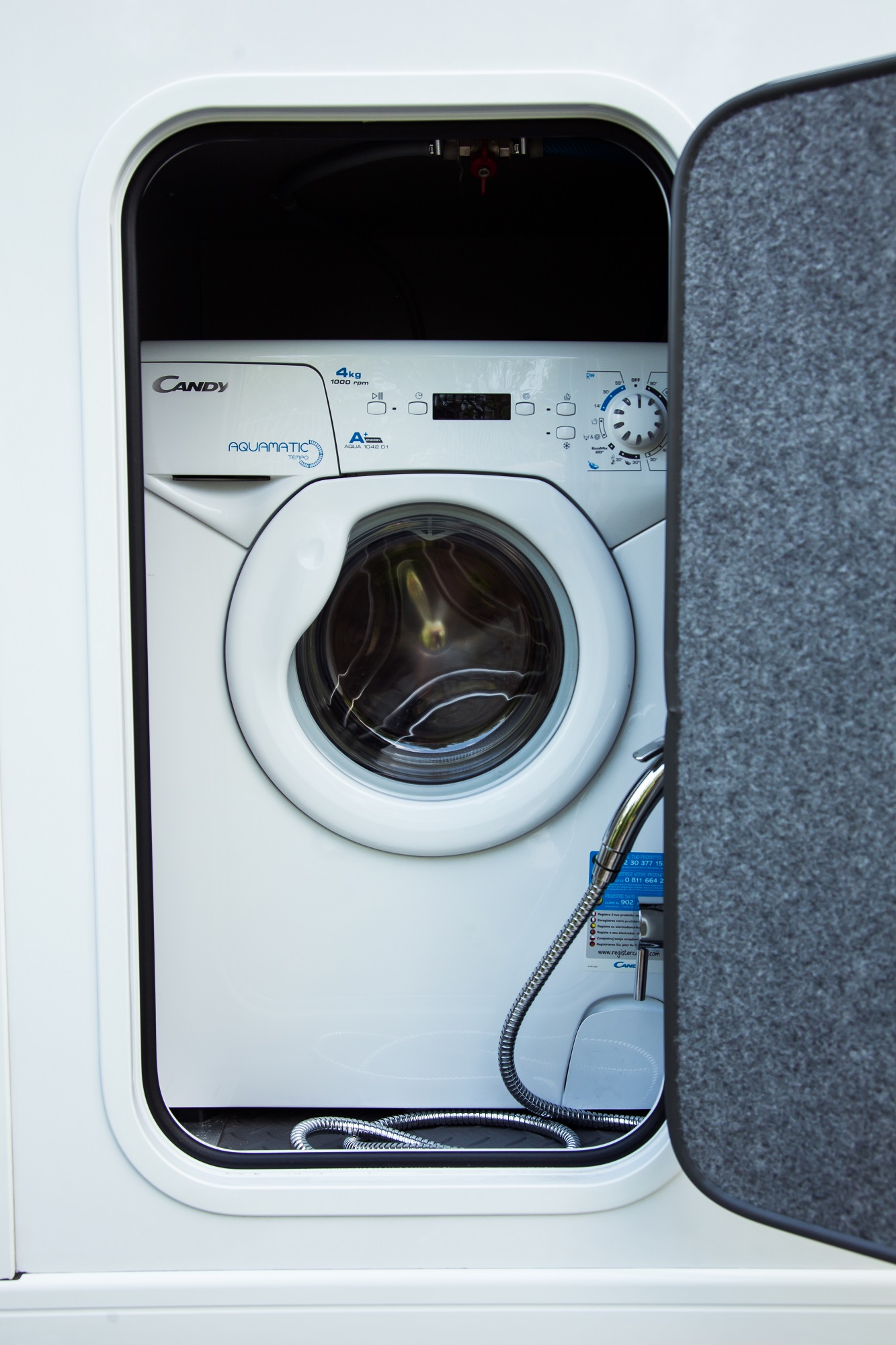 Portable air conditioner
Are you feeling warm in a camper or tent? On hot days, the portable air conditioner will bring you a bit of coolness. The device, despite its small size, can cool the air down to 6 ° C. But that's not all, because in addition to the cooling function, the air conditioner also has a speaker, a night lamp and a USB charger.
Collapsible dishes
The limited amount of space inside the motorhome makes it very difficult to accommodate all the necessary kitchen accessories. Instead of giving up your favorite dishes, you can take the foldable ones with you. In every camping kitchen there should be light, silicone dishes - pots, cups and bowls that can be folded flat.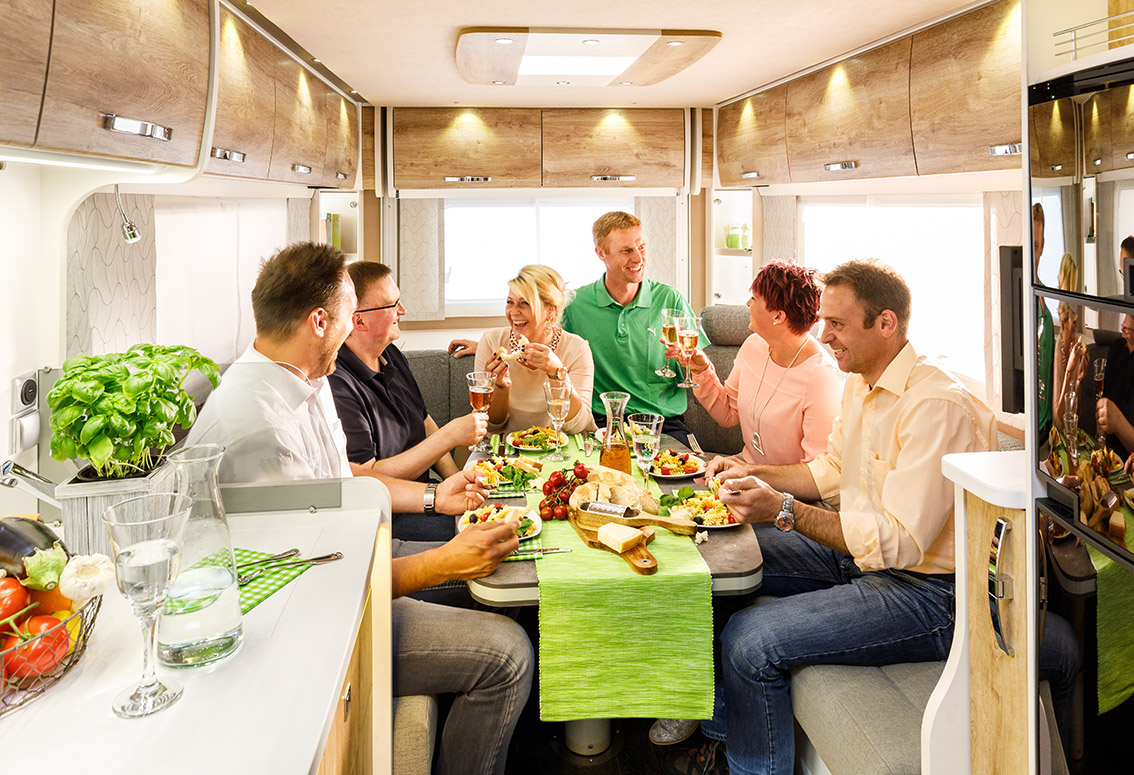 Glass holders
Do you want to take glasses or bottles with you on a journey, but are afraid that they will not survive the journey? In transporting them, gadgets such as handles, allowing you to transport glasses upside down, and special bottle covers , which will protect the glass from breaking, will be helpful.
Tourist shower
Sleeping outside the campsites tempts many enthusiasts of camping trips. Where to take a bath then? When we have no access to the bathroom, we can take a tourist shower with us. A small bag with a capacity of 20 to 40 liters of water finished with a special "handset" will allow us to take care of hygiene even in the greatest remote area.
Soap in sheets
Speaking of hygiene, this list also included soap made for traveling in a motorhome. Instead of carrying heavy and bulky bottles with you, it is better to get a special camping soap… in sheets. To use it, a little bit of water is enough, which causes the leaf to foam.
We have been on the market since 2009 and we are constantly developing the sales segment of camping vehicles of brands such as Pilote, Bavaria or Le Voyageur. In addition, we offer service, purchase and rental of a motorhome and caravan. Many years of experience and extensive knowledge mean that we know the needs of the market and we know how to meet them.
Enjoyed reading this article? Share it!