Review of camping chemicals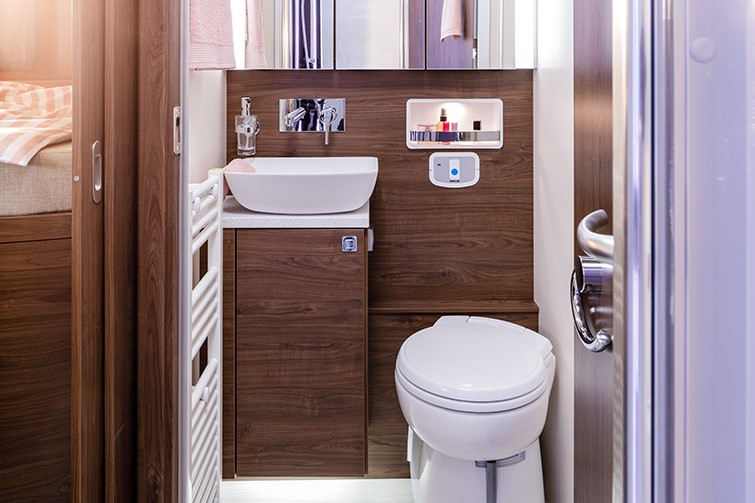 Maintaining cleanliness and hygiene in a motorhome is a real challenge. Drainage of sewage, odors and kitchen dirt require motorhome owners to use special chemical products that make the interior of the vehicle shine like new and smell fresh. We suggest which chemicals are worth using to make traveling a pure pleasure!
Chemicals for camping toilets
Caravanning fans deserve special attention, in particular, for camping toilets. The vehicle should be equipped primarily with a flushing liquid to the tank with clean water. The product eliminates unpleasant odors and reduces gas accumulation, while leaving behind a delicate, long-lasting and fresh fragrance. Fluids that prevent the build-up of sediment on the shells and the growth of bacteria are also useful on every journey. Thanks to a special formula, they are completely safe for both ceramic and plastic toilets. Efficient liquids in large packages are enough to be used every few days to enjoy the maximum cleanliness of the mobile toilet. A convenient alternative to liquids are sachets with a soluble, highly concentrated agent, which you just need to throw into the container with faeces and it's ready - the content of the sachet will dissolve under the influence of water. The ecological product can be discharged into a septic tank while leaving the toilet in perfect condition.
Multi-purpose cleaning preparations

When completing chemicals for a motorhome, we cannot forget about measures designed to remove current dirt from the vehicle's equipment. The elements made of stainless steel and acrylic glass as well as awnings exposed to weather conditions are primarily exposed to the accumulation of dirt. To ensure impeccable cleanliness, it is worth reaching for special preparations for everyday use. In the camping accessories store you will find, among other things, a Dometic multi-purpose spray that can be used to clean the refrigerator, oven, grill, windows, fabrics and many other surfaces. The easy-to-use product allows the motorhome to regain its former splendor and pleasant smell.
Means for water reservoirs
The water tanks should also be cleaned regularly in the motorhome. Strong preparations that effectively remove persistent calcium deposits, sludge, streaks, germs and algae that accumulate in tanks and lines are ideal for this purpose. Efficient means should be used periodically, at least twice a year. After application, they are usually left in the tanks overnight and then removed. These products, although they do not require scrubbing, completely clean the tanks and significantly extend their service life.

We have been on the market since 2009 and we are constantly developing the sales segment of camping vehicles of brands such as Pilote, Bavaria or Le Voyageur. In addition, we offer service, purchase and rental of a motorhome and caravan. Many years of experience and extensive knowledge mean that we know the needs of the market and we know how to meet them.
Enjoyed reading this article? Share it!