Campervan awnings - protection against rain, sun ... and nosy neighbors!

In most cases, campers and caravans are used by their owners and passengers not only for driving and overnight, but also for spending time during the day. Considering that motorhome trips usually take place in the summer, it is hard to imagine being in them without the proper equipment to protect you from the scorching sun and rainfall. The lack of even a bit of shade or raindrops falling on us can effectively spoil even the most awaited holidays. Do you know what amenities you can use to ensure maximum comfort while traveling?
Relax under the awning
When there is heat or rain pouring down from the sky, caravanning enthusiasts can be relieved by special awnings for motorhomes and motorhomes. In the offer of the camping equipment store, you can find two types of awnings - wall and roof. They can act as a cassette permanently mounted on the side of the vehicle or to its roof, from which, in unfavorable weather conditions, a strip of material is pulled out, providing shelter from sun or rain. Both effectively protect against scorching sun rays and persistent rainfall, without the need to cut off the picturesque views at the stopping point. Motorhome owners can choose from practical manually operated awnings as well as with a convenient electric system. In particular, we recommend awnings from well-known and respected manufacturers such as Dometic, Thule or Fiamma. The advantage of using awnings is also their compact size, low weight, quiet operation and high-quality workmanship, thanks to which we can enjoy their purchase for many seasons to come.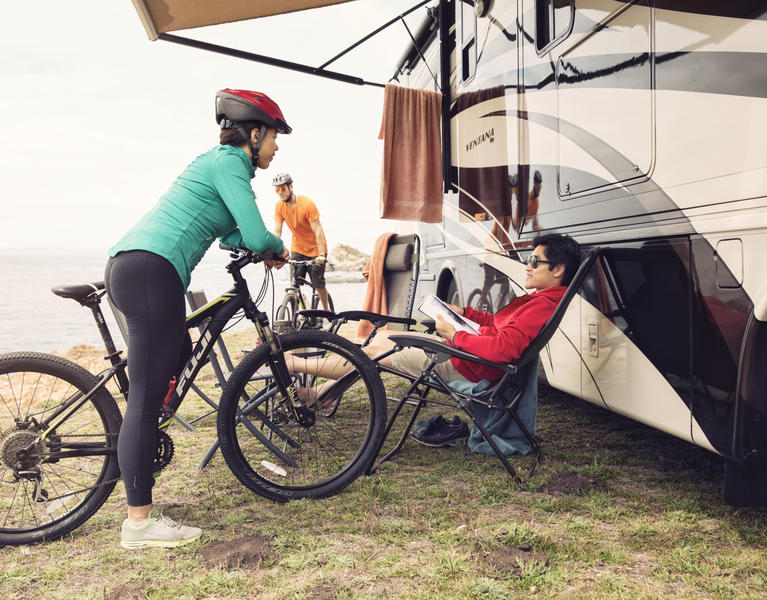 A bit of privacy
When planning a vacation in a purchased motorhome or caravan, we want to spend a nice time with family or friends. However, it is difficult to avoid contact with other people when staying overnight at the campsite. To keep at least a bit of privacy, it is worth investing in dedicated vestibules for motorhomes, which allow you to fence your own space next to the vehicle. In addition, they can act as a storage box for the most frequently used equipment. Like the awnings, the awnings are fully waterproof, which allows you to use them whenever we are bothered by constantly raining rain. An additional advantage of the vestibules, which can be purchased in the camping accessories store, is the extremely simple and quick assembly, allowing for the smooth adjustment of the structure to the awning. Great insulation and ventilation parameters are also important.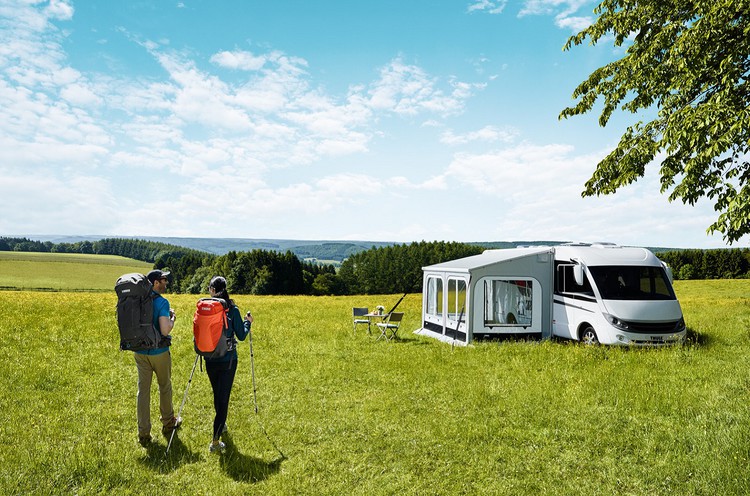 We have been on the market since 2009 and we are constantly developing the sales segment of camping vehicles of brands such as Pilote, Bavaria or Le Voyageur. In addition, we offer service, purchase and rental of a motorhome and caravan. Many years of experience and extensive knowledge mean that we know the needs of the market and we know how to meet them.
Enjoyed reading this article? Share it!