Camping accessories for beginners and advanced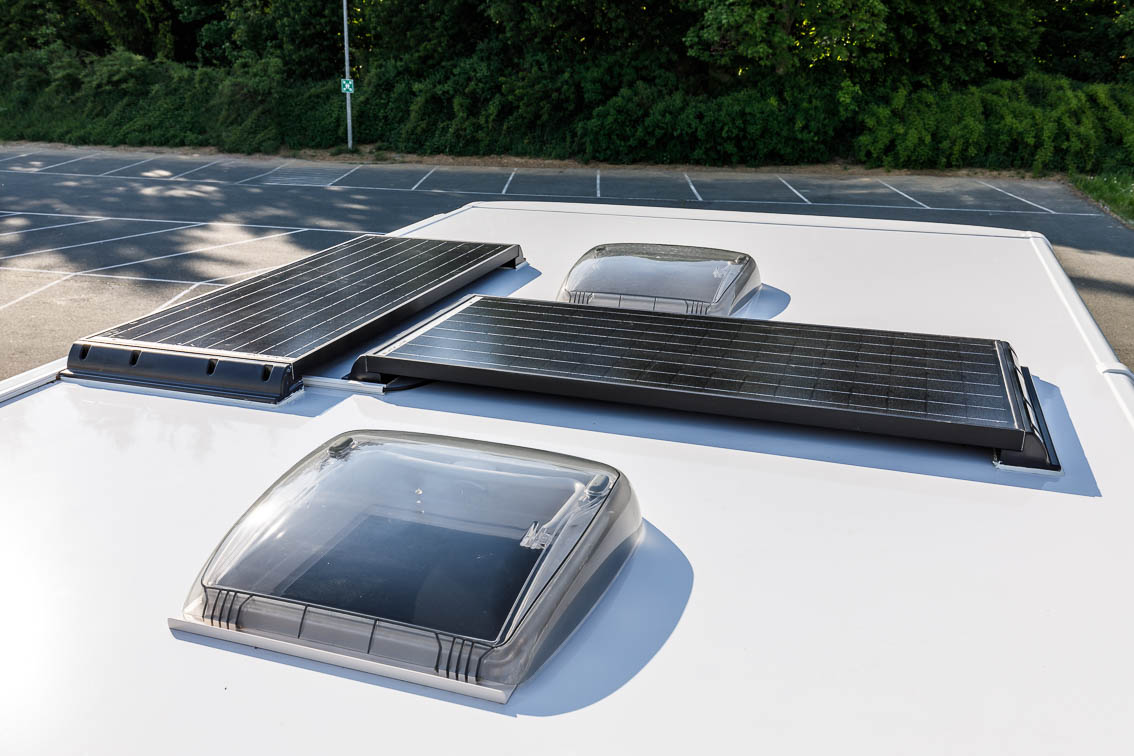 When planning camping trips, the more there are, the better it is to specify exactly what we will need. If you are planning your first camping trip, perhaps our list will clear your thoughts a bit and show you what accessories can be useful when camping. If, on the other hand, motorhome trips are an everyday thing for you, do not worry - you may also find something interesting in our article. We encourage you to read the whole thing!
Awning - for fans of "wild rest"
Sightseeing in cities and hiking trails is not for you? Do you prefer to enjoy yourself in the bosom of nature and rest away from civilization? Then you should consider buying an awning. It can be mounted on the roof of the motorhome to provide a "vestibule" for the vehicle. The awning blind provides shade and allows you to create a pleasant place to relax. You can place a table and chairs under it so that you can enjoy your meals outdoors! It is worth putting on awnings with a strong, self-supporting structure.
Chemical fluids - keep order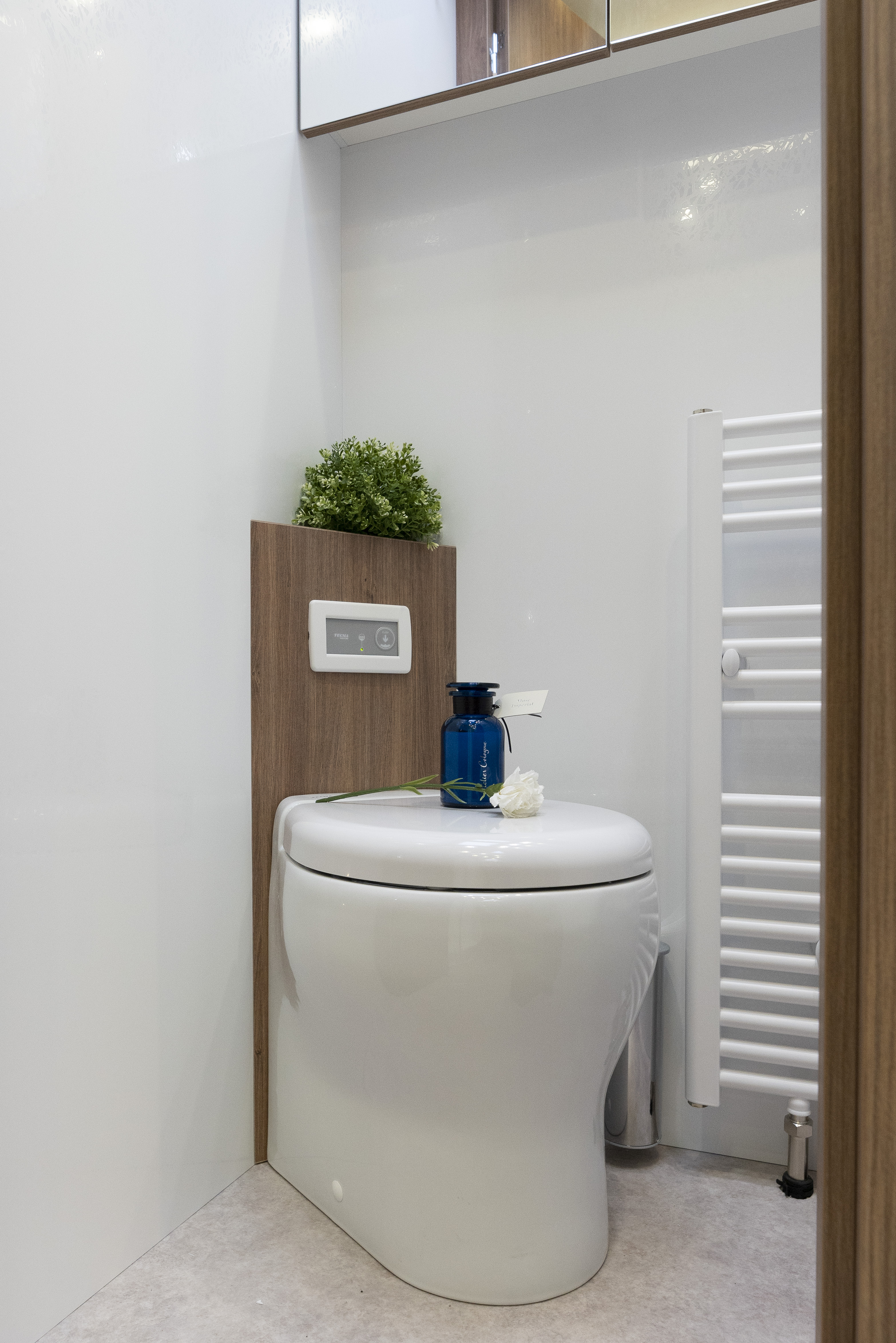 Appropriate chemical fluids make it much easier to keep the motorhome clean. We recommend the use of separate chemicals for chemical toilets, flushing liquids and liquids for dirty water tanks. It is worth buying specialized chemicals so that the motorhome devices will serve us flawlessly for as long as possible.
Furniture and small accessories
Tourist furniture is perfect for outdoor use, when you like to eat outside or rest in front of the motorhome. Sometimes it is also worth taking the chair with you to the beach - motorhome tourist furniture is light and does not take up much space, and really can make your life easier! In addition to furniture, it is also worth buying small accessories that will ensure your safety during the trip. These include, for example, locking struts for open cupboards to prevent jars or containers from sliding when braking. It is also worth investing in luggage nets - you can hang them on the door and hide children's toys inside so that they do not wander around the vehicle while driving.
Solar panels - energy everywhere
If you like to drive long distances away from a permanent connection to electricity, consider buying a solar panel. They can be mounted on the roof of the motorhome. Photovoltaic panels provide electricity and take care of the battery, so you can afford longer stops away from civilization.
Camping washing machine - solution for families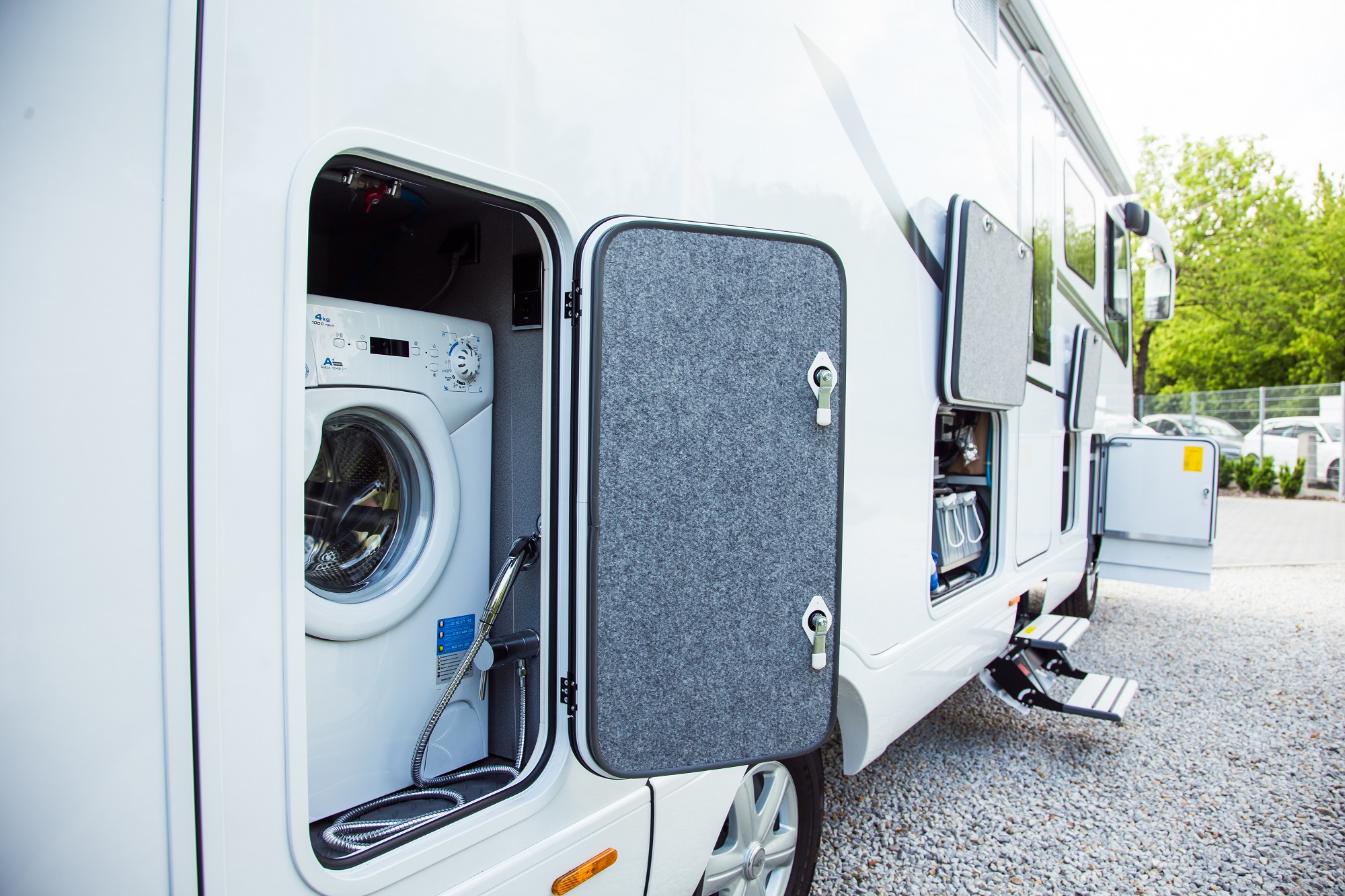 Family travel is a great way to spend time together, but also a tiring challenge, especially for parents who have to embrace the whole child. For many children, we recommend buying a campervan washing machine - it is a small device that will not take up much space, but will save you the hassle of hand washing on vacation. Do not bother with extra work - thanks to the washing machine, your vacation will be even more enjoyable! After washing, the device can be easily hidden in the wardrobe or the locker so that it does not take up additional space.
Solar lamps
Solar powered lamps are perfect for camping! After charging, you can use them, for example, in the evening or at night in front of the motorhome, when it gets dark and you want to enjoy the possibility of spending time outdoors. It is worth investing in lamps that are foldable - thanks to this, if you stop using them, you will be able to hide them, for example, in a clipboard and they will not take up much space.
We have been on the market since 2009 and we are constantly developing the sales segment of camping vehicles of brands such as Pilote, Bavaria or Le Voyageur. In addition, we offer service, purchase and rental of a motorhome and caravan. Many years of experience and extensive knowledge mean that we know the needs of the market and we know how to meet them.
Enjoyed reading this article? Share it!