Caravan and motorhome floor mats - Made in Poland quality!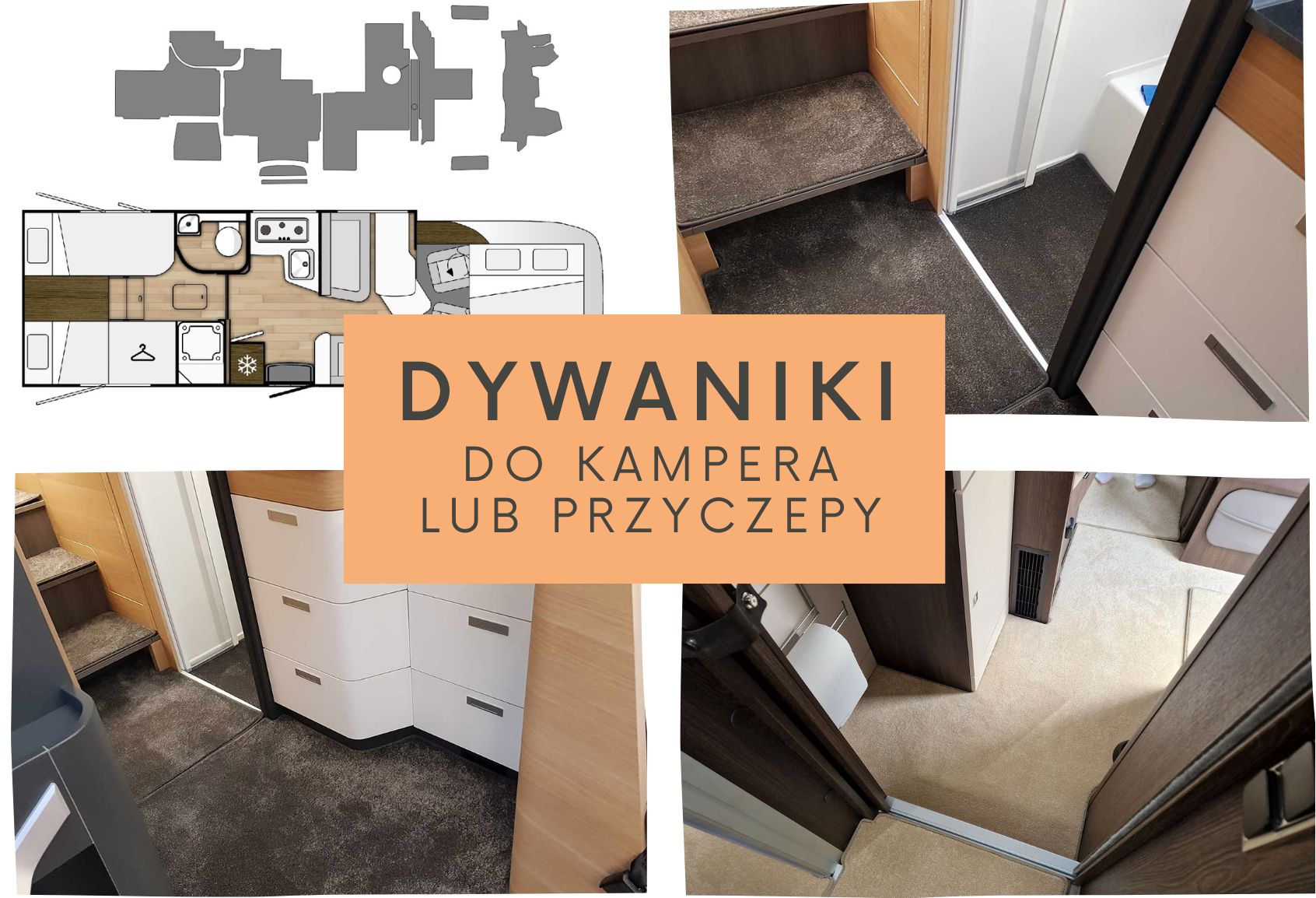 " A car is not a thing - a car is a place" is the motto of the AutoVip company that probably speaks to many of our fans and readers of camprest.com. Although the company that we would like to introduce to you today started its activity with solutions and products for passenger cars already in 2007, it quickly recognized the potential of caravanning and perfected the art of tuning the surface of recreational vehicles with its personalized, velor wonders.
After all, each of us tries to create comfortable and cozy conditions inside our motorhome or caravan - similar to those in our own home. Accessories and their tasteful selection play an extremely important role here.
Rarely is an interior design element as noticeable as the floor we walk on.
From the factory, our motorhomes and caravans usually have a base made of composite, wood imitation or simply PVC lining. While at first glance (or step) these materials seem to be practical and easy to keep clean, the disadvantages of such solutions are quickly revealed, and the advantages of rugs become visible.
In this article, we would like to present some obvious observations from our personal experience, as well as dispel some myths on this issue.
Winter caravanning - warm welcome!
When choosing our motorhomes or trailers for winter escapades, we pay attention to the thermal insulation of building elements and efficient heating systems.
Half the trouble when we have a double floor or heating mats / heated floor system, but who would like (especially at night) to step to the toilet on cold PVC or plywood?
A carpet or floor covering, acting as an insulator, has a significant impact on thermal comfort and may seem to many of us an indispensable element. Properly made and cut carpets in the vehicle's cab also contribute to additional insulation of the living space from the engine compartment and wheel arches, which are often thermal bridges and can be a source of cold.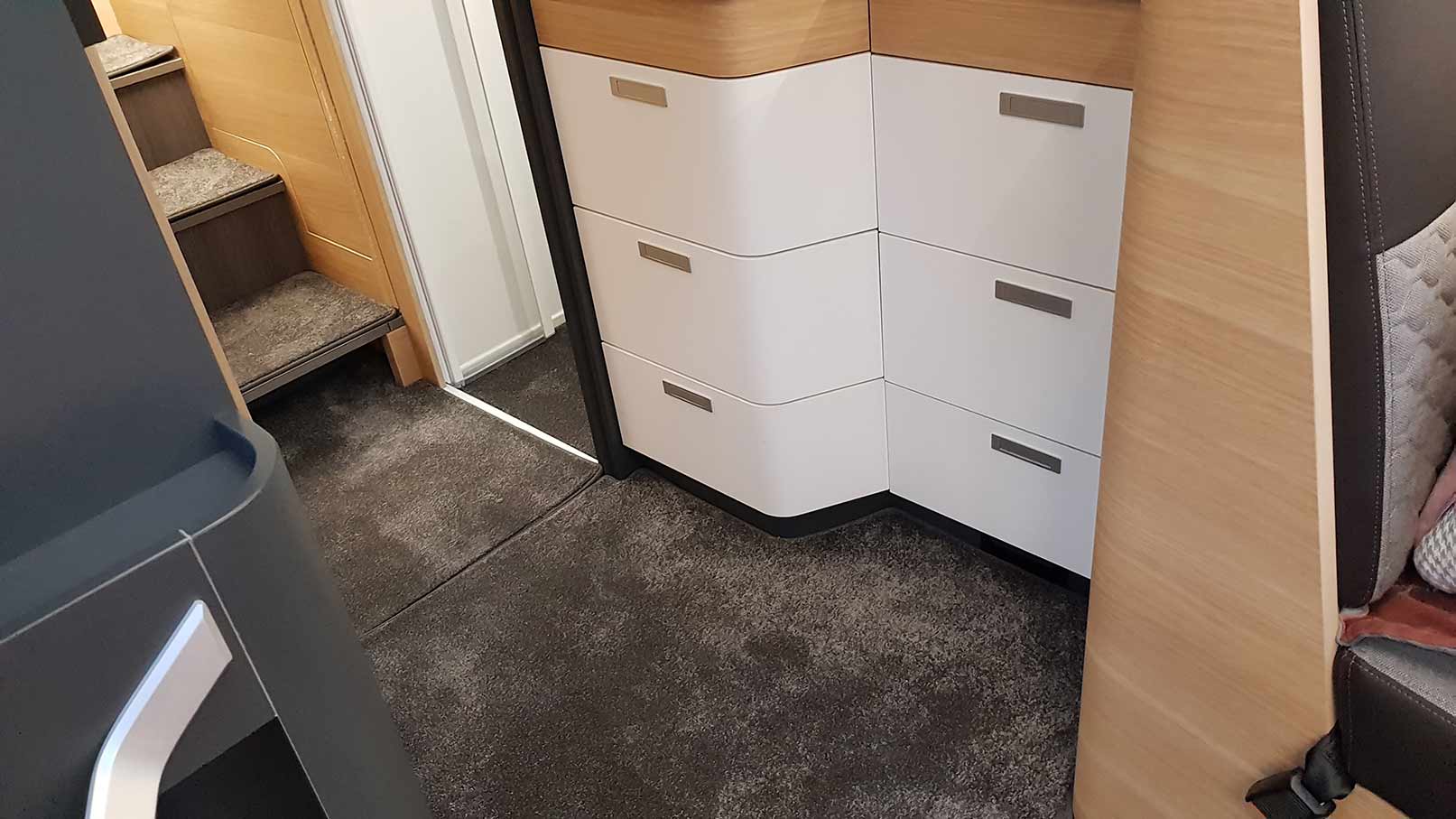 Problem with keeping clean? Of course not!
A smooth floor may seem practical when it comes to keeping it clean, but it is by no means a revealed truth. Everything that we bring to the caravan or motorhome - just like at home - lies on the flat surface of the floor and if it is not regularly swept or vacuumed, it will not only contribute to dust, but will end up on sofas and beds on our feet and our children .
Anyone who has spent a few days by the sea and regularly visited the sandy beach can confirm this. A carpet or carpet allows you to catch a significant part of the dirt and extend the intervals between cleanings.
After all, we do not go on vacation to constantly run with a broom or a vacuum cleaner.
Carpet in a motorhome and caravan - what to pay attention to
In practice, the carpet can be installed in any motorhome. However, there are a few aspects to keep in mind. The ergonomic and logical division is the key - when covering the floor surface with a carpet, we should be able to dismantle it in order to clean / shake out individual segments.
The hemming of the rugs is important - in practice, yarn or trimming is used. This treatment strengthens and stiffens the edges, prevents them from fraying and curling up (which can cause, for example, tripping).
Service openings - especially in motorhomes, there are inspection openings (access to storage compartments, tanks, batteries) and it is good to anticipate them when planning the floor lining.
It is worth entrusting the comprehensive measurement and execution of carpets to a specialist company. Not only will he be able to advise us on what material and type of hem to choose, but also, based on experience, will help in choosing the optimal color composition for our vehicle.
Perfect fit is the key to customer satisfaction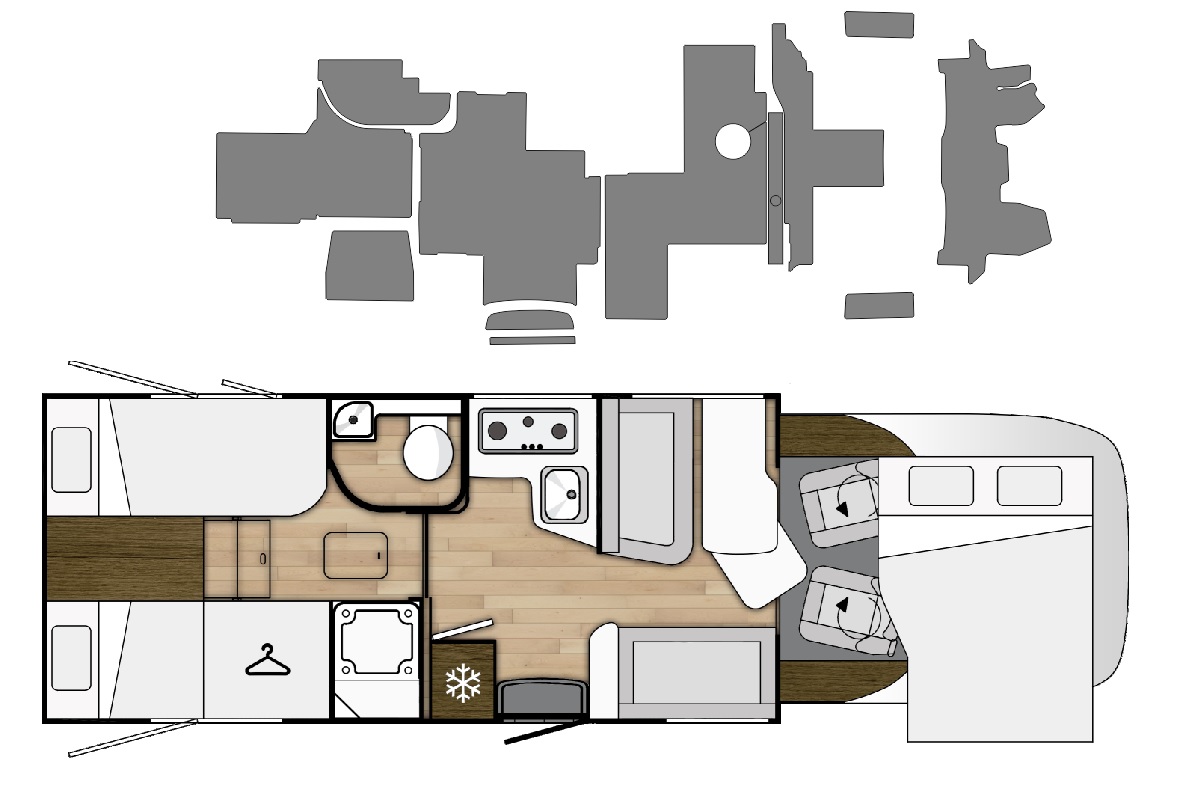 The AutoVip company openly admits that it does not sew rugs from self-made measures sent by the customer or old rugs that are to be used as a pattern.
Reputation is the key to brand building for the company. If you want to order a custom set of carpets for your vehicle, you must take into account the need to visit the company's headquarters in Błonie near Warsaw.
Individual measurement is performed manually and/or using a 3D laser. Combined with the manufacturer's experience, this translates into the accuracy of the dimensions of the final product reaching several millimeters.
The result is impeccable aesthetics and great stability of the rugs. AutoVip also offers the possibility of personalizing its products - from embroidery, through laser printing and ending with plates.
If you do not have an idea for a gift for a caravanning enthusiast, it is worth considering buying a voucher to be used, for example, for a personalized set of floor mats for your beloved vehicle.
The AutoVip company has hundreds of successful implementations under its belt, and the gallery of implementations is a mine of inspiration and proves that nothing is impossible here:
https://autovip.pl/blog/category/dywaniki-do-kampera/
Recently, the manufacturer has been gradually supplementing its offer with complementary products, which are able to appear on the market, if only because of the excellent quality-price ratio.
Sunstop , because we are talking about them, is a collection of blackout walls for integration with awnings. These are products with varying degrees of light transmission and the possibility of personalization. It is a product that, apart from its basic shading function, can be an excellent advertising medium.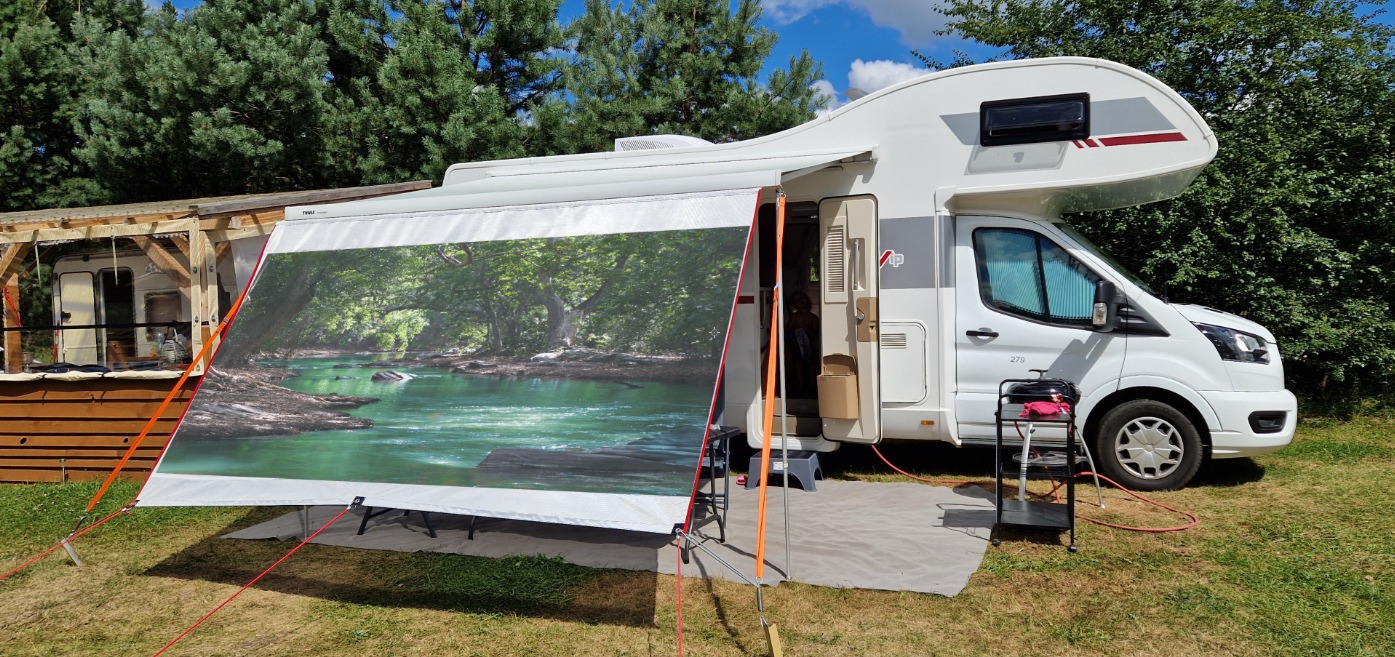 I feel best in the form of trade fairs and meetings with enthusiasts. Technical freak. In my life I have dismantled many motorhomes for the first time. Fan of large vehicles, mountain biking and traveling without weight and financial restrictions. At CampRest, I am responsible for all publications on automotive topics.
Enjoyed reading this article? Share it!