There is such a place in Warsaw ...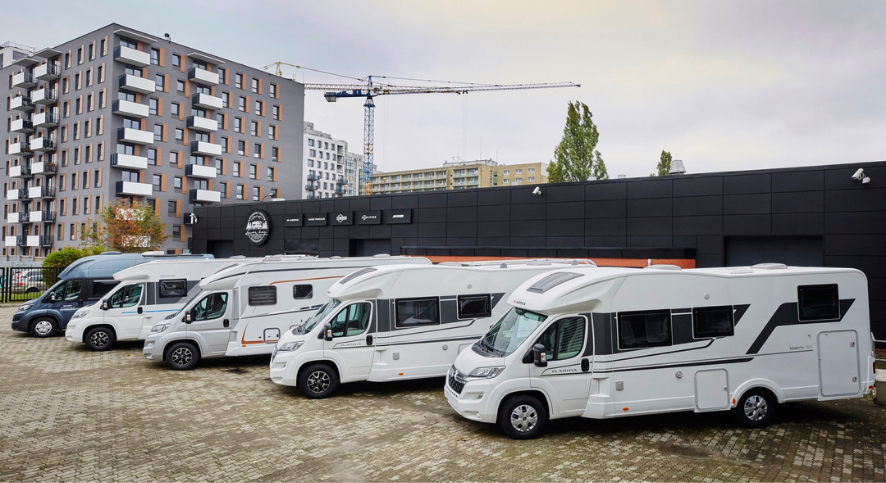 Among the service points and branches of the dealer network offering recreational vehicles there are many standard showrooms and squares, where we will be welcomed by motorhomes and trailers, and maybe even service stands.
A year ago, a magical place was created in Warsaw itself, created by people with passion for people ... with passion. The Warsaw Caravanning Center is an extraordinary place that the rest of Poland can envy to the capital's caravanning enthusiasts. We had the opportunity to visit the center and it would be no exaggeration to say that it is an extraordinary place with an extremely friendly, even magnetic atmosphere.
Warsaw Caravanning Center - a place different than any other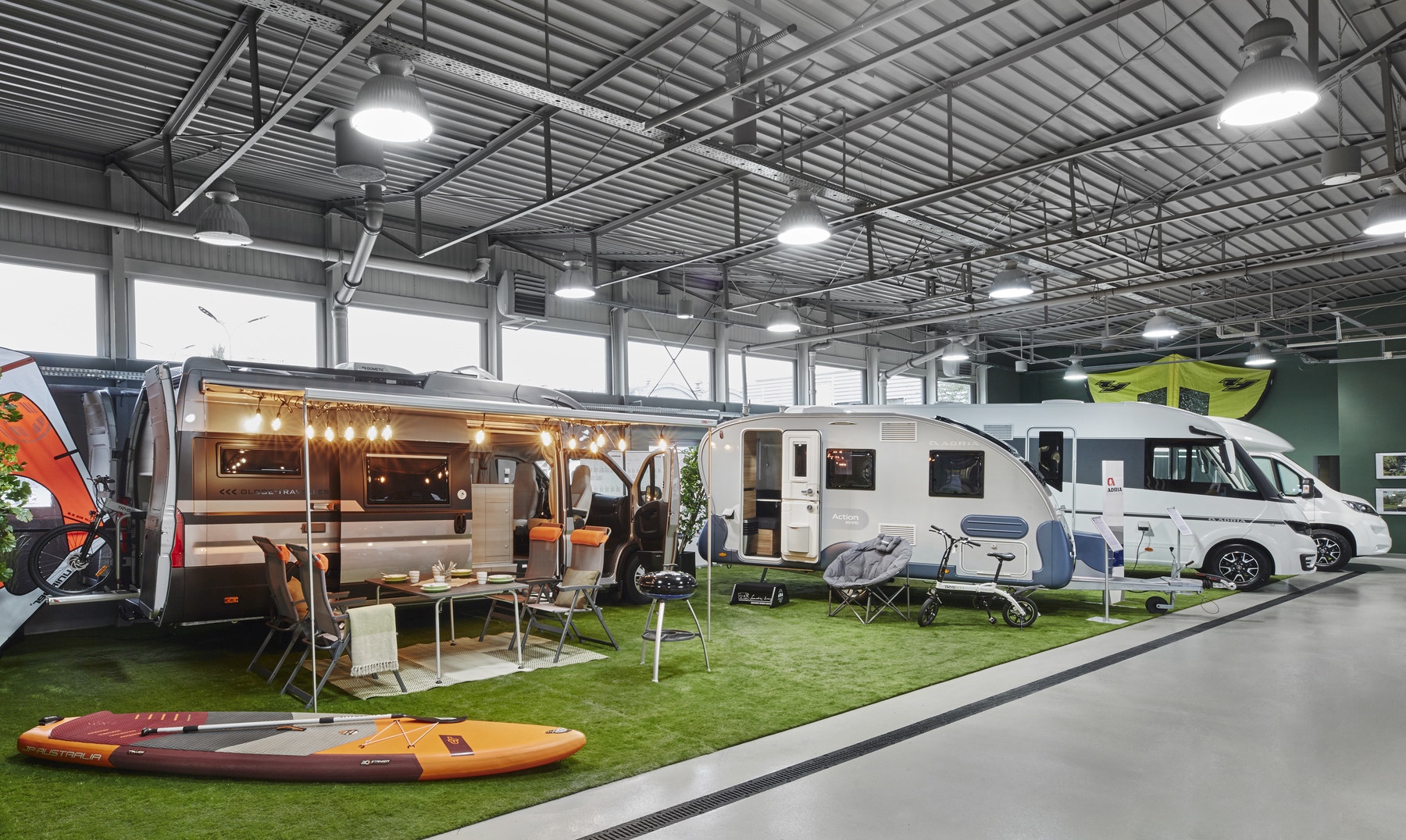 Building on the solid foundations, history and values of the Zasada Group, a world-class caravanning center has been created in Warsaw. As part of the infrastructure, you will find a motorhome service point here. Your needs will be taken care of by people who have an active lifestyle in their blood. The brands of accessories offered range from equipment for motorhomes and trailers to bicycles and SUP boards. It is, among other things, this exhibition presenting "caravanning teasers" that distinguishes WCC from other centers in Poland.
From boxes to campers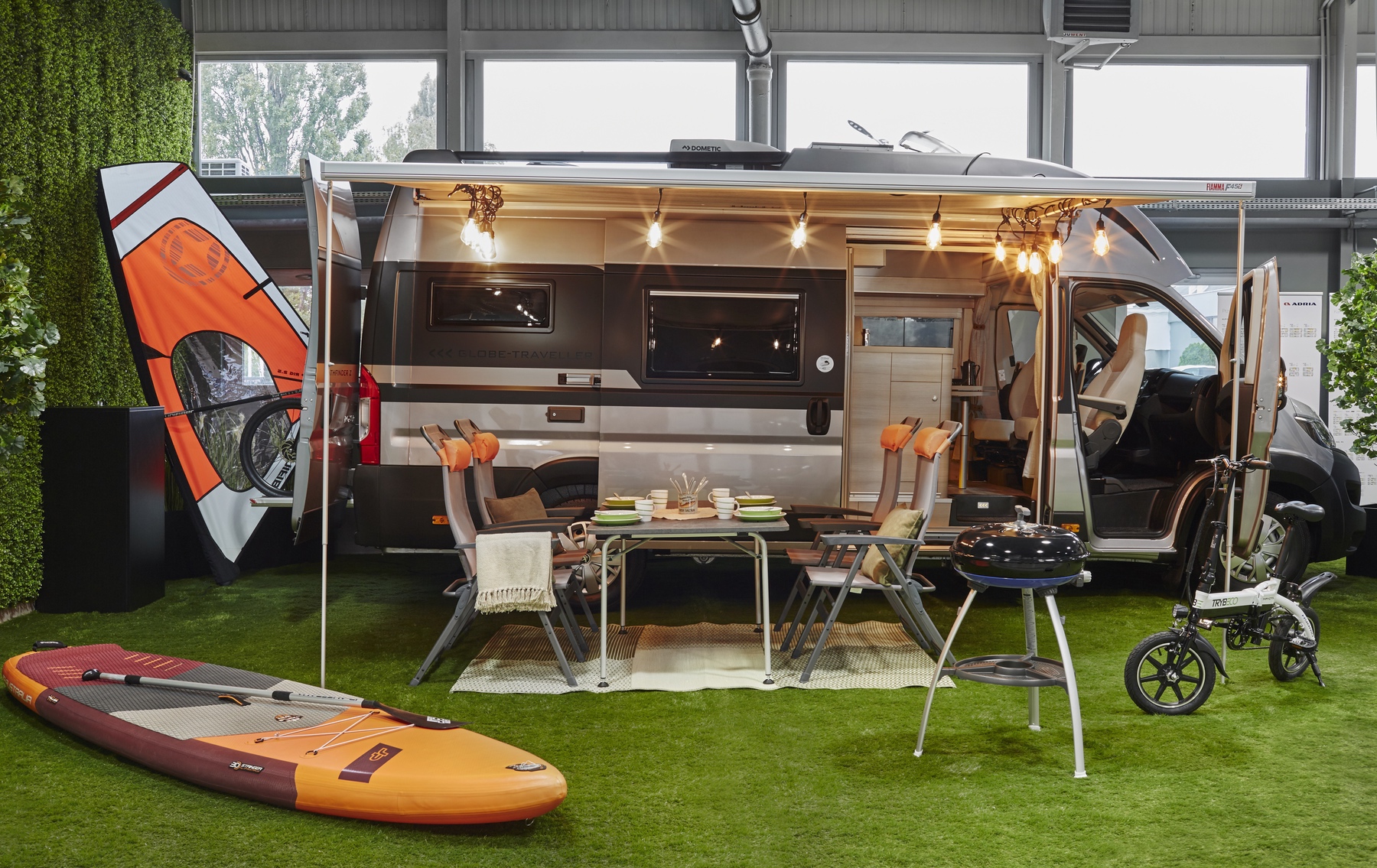 If you do not plan to invest in a motorhome, which as a separate car generates considerable costs during the year, you will surely be interested in the system of brilliant camping boxes . WCC is a key partner of the renowned Egoe Nest brand, which has solutions for almost every family van and SUV. By adding a box with a bed, kitchen module or even a refrigerator, we get a functional motorhome without the need for expensive modifications to the car we use every day.
Going further from the smallest to the largest: the WCC offer includes camping minivans (eg Bürstner Copa), campervans (eg Adria Twin Sports, Bürstner Campeo, Globe-Traveler ), semi-integrated and the largest: full integrateds. There is also a full range of trailers.
Marek HYMER, Adria and Sun Living do not need to be introduced to anyone - the Warsaw Caravanning Center is their official dealer and has a well-trained, authorized service center.
WCC is also the first commercial partner of the Bürstner brand in Warsaw. This German manufacturer of motorhomes and caravans with several decades of tradition is well known to Polish travelers and offers a wide range of vehicles from the smallest city vans to large integrated cruisers equipped with all amenities.
You will also find here one of the most popular brands of campervans in Poland - Globe Traveler - there is not only an exhibition waiting for you here, but also well-prepared traders and technicians who know everything about the Globe.
Service and repairs authorized by manufacturers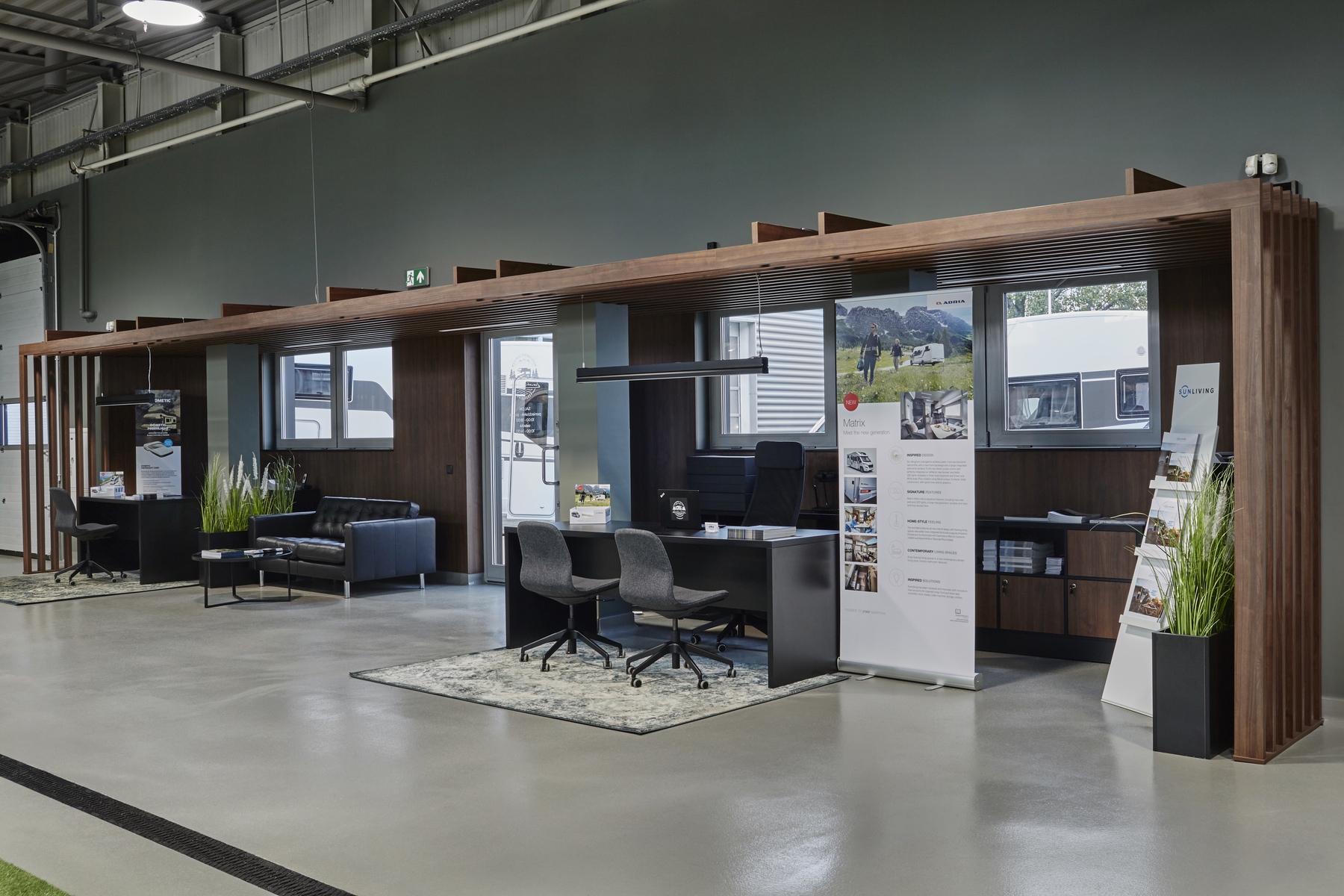 Overview? Mounting accessories? The specialized service center has stands equipped in a way that allows for the implementation of even the most sophisticated customer wishes. After all, it should be remembered that pedigree obliges. And the most prestigious and technologically advanced brands have put their trust in the technical facilities of Grupa Zasada. By installing advanced suspension systems, LED lighting in our motorhomes or carrying out comprehensive repairs, we always went directly or indirectly to entities associated with this capital group. As Polish local patriots, can we want more? Probably not.
You will find the Warsaw Caravanning Center in Warsaw at 27 Omulewska Street. Www.wcc.pl. The company has recently had its online store, where you will find a whole range of accessories, equipment and spare parts - www.sklep.wcc.pl .
I feel best in the form of trade fairs and meetings with enthusiasts. Technical freak. In my life I have dismantled many motorhomes for the first time. Fan of large vehicles, mountain biking and traveling without weight and financial restrictions. At CampRest, I am responsible for all publications on automotive topics.
Enjoyed reading this article? Share it!