Toilet for motorhome or caravan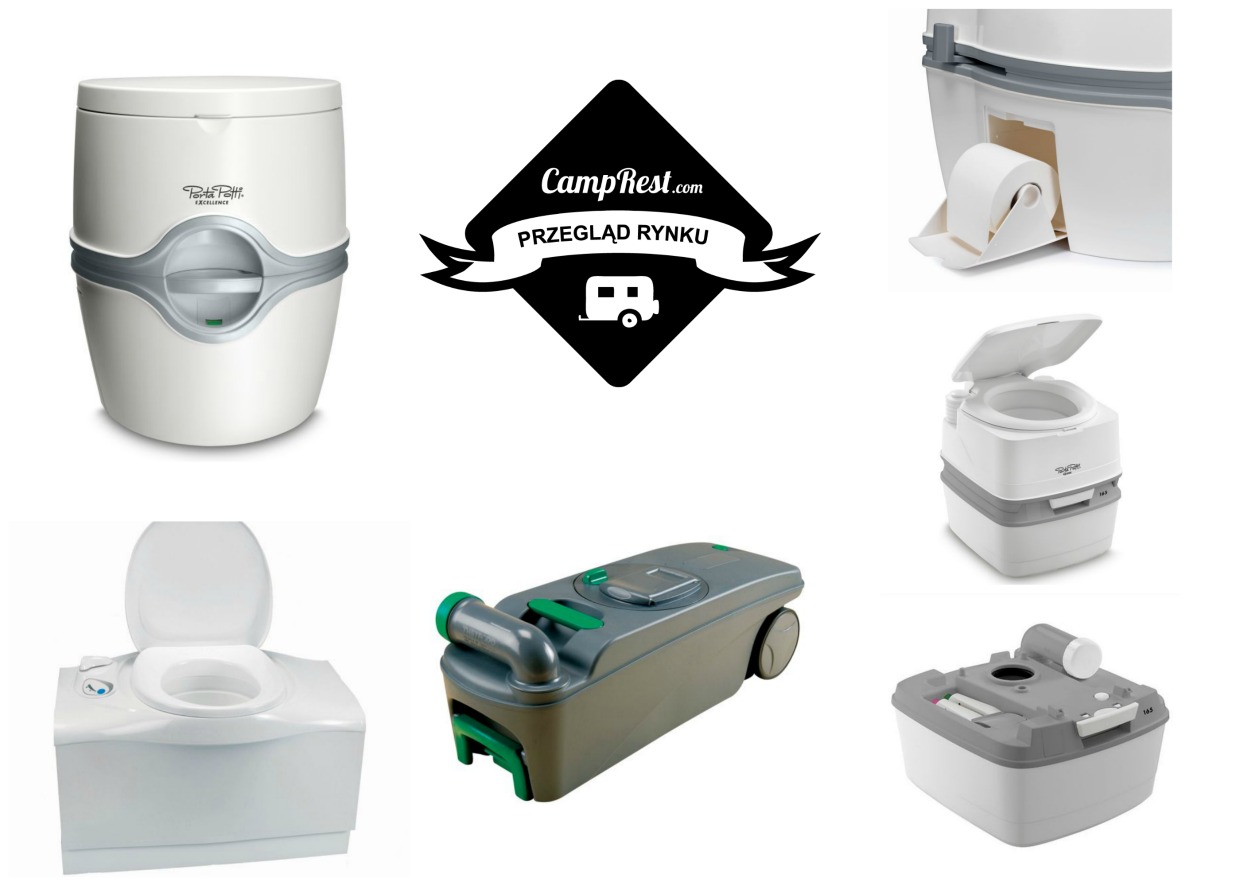 Which toilet to choose for a caravan or motorhome? The choice is not easy, because chemical toilets come in a very large range of models, sizes, and may also differ in functionality.
Chemical toilets are mainly divided into portable and built-in toilets. Permanent installation is a bit more complicated and requires more space, but usually provides users with more comfort than a portable toilet.
Which toilet to choose?
A good example is the C402C RA model from Thetford . Only the waste tank is removed from the cassette toilet to empty it. We will find out about the fact that it is time to clean the cassette thanks to the appropriate indicator. Removing the container is simple, and thanks to the handle, the cassette can be easily moved to a place where we can dispose of the contents.
Thetford offers a variety of fixed toilet models to choose from - some with 90 ° pan pivoting bowls and even casks with casters and retractable handles.
However, if we cannot afford a permanent toilet or we are looking for a more universal solution, it is best to take an interest in portable toilets of a good brand. Again, Thetford may be a good choice - the company has 40 years of experience in the production of accessories for tourist applications.
A portable toilet, as the name suggests, does not always have to be used in the same place. We can use it in various vehicles or even at home (e.g. when renovating a bathroom). It is also worth paying attention to the fact that such a toilet will take up less space than a permanently installed model. The price will also be important - the cheapest Thetford portable toilet costs just over PLN 200, while permanently installed systems usually cost around PLN 2,000. zloty.
Porta Potti Qube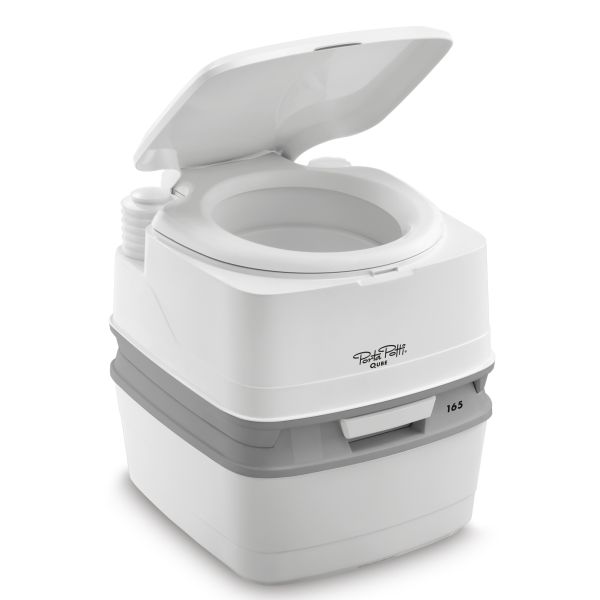 The Porta Potti Qube series are the most popular toilets on the market. What distinguishes them is the high-quality material from which they were made. So you can be sure that the purchase of such a toilet will be a good choice for many years to come. The Qube models look modern and the slightly rounded shapes make cleaning easier.
Porta Potti Qube toilets are available in many models, which differ from each other, including the size of the waste and rinse tank, the type of pump installed, and whether the waste tank has a level indicator or not.
The toilet consists of two parts. In the upper part there is a flushing water tank and a toilet bowl with a detachable toilet seat and cover. The lower part is a waste holding tank. Both parts are easy to assemble and disassemble thanks to the fastener on the back of the toilet. Both parts can be conveniently filled with appropriate liquids. The lightweight waste holding tank is easy to carry. Rinsing the water off is also simple. Depending on the model, a piston pump or a bellows pump can be used for flushing.
Porta Potti Excellence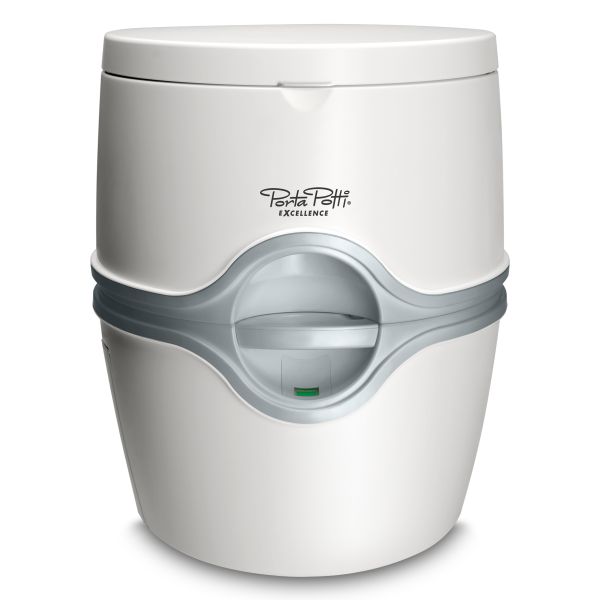 A special model in the Porta Potti series is the Excellence version. It is distinguished by a rounded shape and a seat height, similar to home toilets. The toilet has a built-in control panel with a pump, water refilling unit and flush water level indicator. This version of Porta Potti even has a built-in toilet roll holder! The Excellence toilet can be equipped with a piston (manual) flushing system or with an electronic system that works with AA batteries.
Of course, these are not all models available on the market. If you want to have more choice, please visit the Go-Market online store, where you can choose from several dozen models of portable and built-in toilets.
We have created the CampRest portal for people who value freedom and travel on their own.
Enjoyed reading this article? Share it!