Choose the best thermo mug for yourself!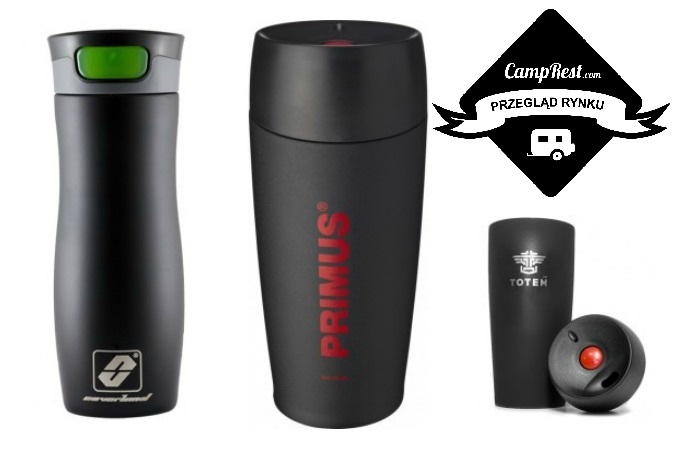 Thermo cups are essential during the winter. Who would resist hot tea or coffee on a cold winter's day? Thermal mugs accompany us in the car, while commuting to work, while practicing various activities - hiking or winter sports.
They owe their popularity to the fact that they are extremely practical, handy and easy to use. However, it is worth choosing the one that best suits our requirements!
LAKEN Thermal mug THERMO CUP INOX
Simple structure, excellent quality and reliability. This is the Laken thermal mug. It has an outer non-slip coating. From the inside, it is made of metal, making it easy to keep clean. It also has a mouthpiece and a handle and fits most car holders.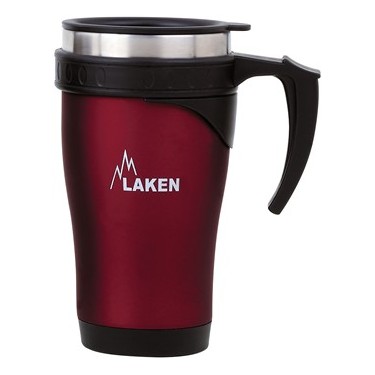 The Totem Rubicon thermal mug is one of the most reliable constructions. Made of high-quality stainless steel, it is durable and easy to use. Can maintain the temperature of the fluid for hours. It has a 100% tight lid with a mouthpiece and a button that can be operated with one finger! From the outside, it has been covered with a non-slip coating and its dimensions allow it to be placed in car holders. Perfect in every way and with a great price-quality ratio!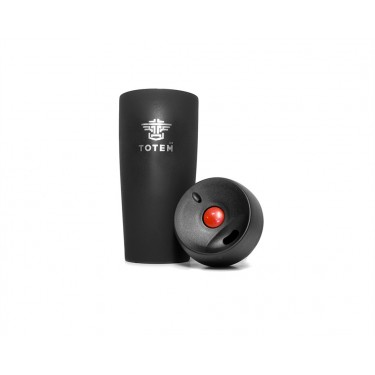 ROCKLAND COSMIC thermal mug
Very simple construction. No mouthpiece, but a very long heat retention (up to 6 hours) are the main features of the Cosmic thermal mug from the Rockland brand. The completely sealed cap makes it possible to carry it in a backpack or bag without the risk of spilling the contents. In addition, you should definitely pay attention to its remarkable design!
The Vertigo mug is one of the newest models by Neverland. Made of stainless steel with an anti-slip coating, it retains the heat of the drink for a long time. In addition, it has a fantastic lid with a mouthpiece and a button that can be operated with one hand. It is also 100% leak-proof. It is the perfect choice for demanding users who are looking for the best solutions.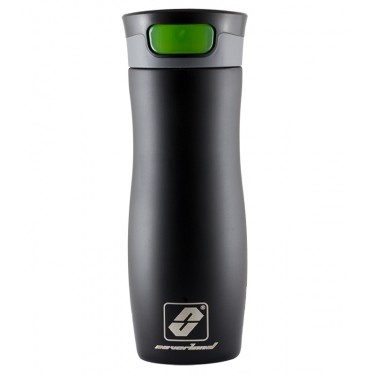 PRIMUS Thermal mug COMMUTER MUG
A new version of one of the most popular thermal mugs on the market. Commuter Mug is absolutely reliable, fits in car grips and maintains fluid temperature for a very long time. The lid has a mouthpiece and is completely tight, even after the cup tip over. If you are looking for the highest quality, this should be your choice!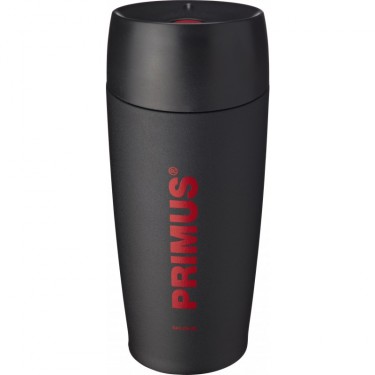 Are you looking for a real thermo mug? You will find a wide offer in the Outdoorzy.pl store!
| | |
| --- | --- |
| | The author of the article. The article was prepared in cooperation with the Outdoorzy.pl store |
We do what we know best and stay true to our goals. We want our customers to have the best possible shopping experience with us. That is why in our store we offer carefully selected equipment for climbing, hiking and mountain sports, running, mountain biking, winter sports, as well as travel accessories. Our warehouse is full of hundreds of outdoor products from the largest and well-known outdoor brands, as well as those that aspire to become such. We are constantly expanding our range. Everyone will find something for themselves: hiker, climber, runner and cyclist.
Enjoyed reading this article? Share it!