Warsaw Caravanning Center - all in one place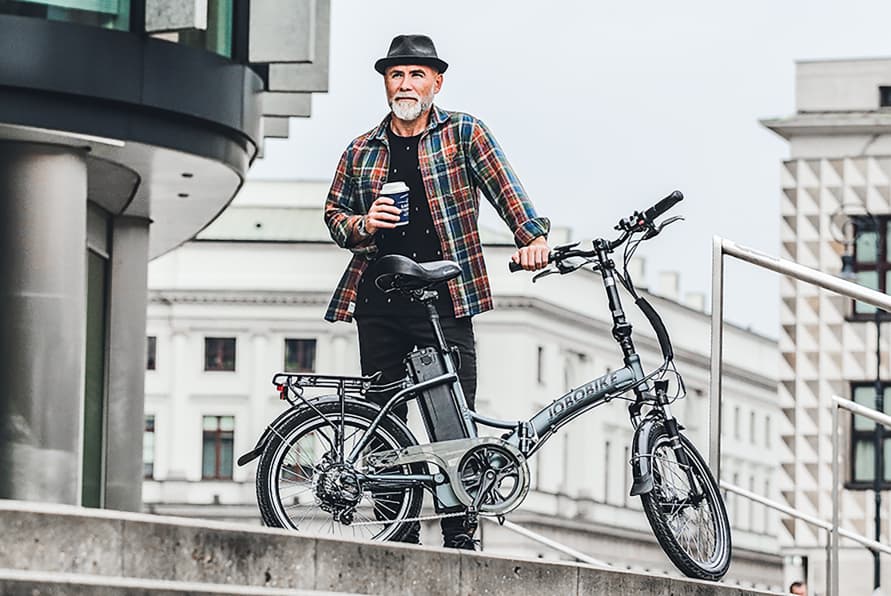 The Warsaw Caravanning Center has already become a permanent element of the landscape not only of the capital, but also of the entire country. The impressive selection of caravan and motorhome brands as well as professional service attract travelers and potential customers from all over Poland.
On the other hand, the service point for motorhomes launched on the premises of the company is a reason for many to come by "passing through" and visit the salon and the accessories store.
WCC is not only vehicles and dedicated service. Created by enthusiasts, the company aims to create a comprehensive offer for active globetrotters, including the latest trends in spending free time. We had the opportunity to talk to Michał Dąbrowski, responsible for accessories, about the complementary offer.
Caravanning combined with sport
Michał, your offer is rich and you have certainly become an important point on the caravanning map of Poland. What can you tell us about your offer not related to motorhomes, caravans and camping accessories?
Of course, we are mainly a salon focused on caravanning needs, but we try to show customers what are the current trends in the field of active recreation and what fun they can have with additional equipment when they reach their destination.
From the beginning, our assumption was to promote caravanning as a form of active recreation, a way to fulfillment also in sports. The boards are the absolute hit of recent seasons - the so-called SUPs (Stand Up Paddleboard) - is a safe form of activity attracting whole families. From competition to joint excursions, these inconspicuous inflatable boards come in many styles and equipment.
Clients seem to be satisfied with the level of advice and the scope of our offer. The same applies to electric bikes. As active travelers, we can see how many people use these types of facilities. They have a significant impact on mobility and are a revelation for many motorhome owners (especially).
E-bike is a trend that will stay with us for longer - thanks to electrified two-wheelers, we can easily shop in a neighboring town or visit tourist attractions in mountainous and remote locations.
The campers and caravans you offer meet the needs and possibilities of customers with various wallets. Is it similar with the additional products you offer?
Of course, the offer of additional equipment is carefully selected. When deciding to cooperate in the distribution of a specific assortment, we choose brands with a good price-quality ratio and products that we are convinced and would use ourselves.
When it comes to SUPs, we decided to cooperate with the renowned Uone brand. Welds / gluing, the overall quality of workmanship, extensive equipment and the selection of models convinced us.
When it comes to bikes, we focus on Jobobike - its compactness and battery power at a reasonable price are the most important advantages.
If you want to start your adventure with SUP - what should you pay attention to?
SUPs generally differ in length, width (and thus displacement) and equipment. If you plan to buy the first board, it is worth using proven models. Such are the Uone Super 10'6 "and 11'6":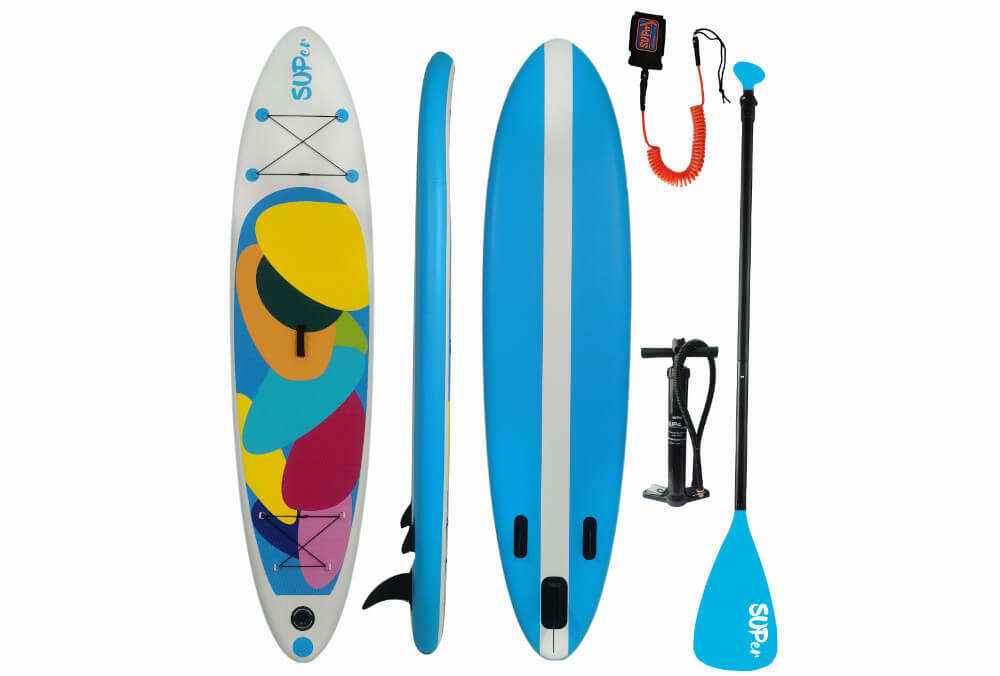 https://sklep.wcc.pl/pl/p/Deska-sup-Super-106%E2%80%B3-Nowosc-2022/1175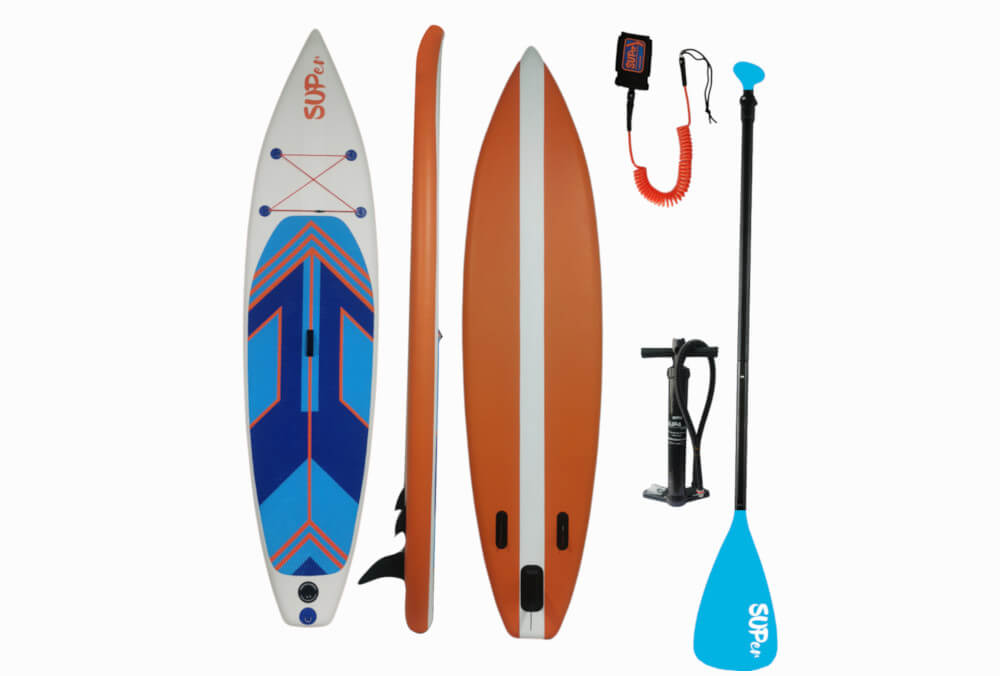 https://sklep.wcc.pl/pl/p/Deska-sup-Super-116%E2%80%B3-nowosc-2022/1176
Both models are made in glued technology, they are versatile and are perfect if we swim alone or for two. The set includes everything you need: a folding paddle, a bag, the so-called An ankle "leash" to prevent loss of contact with the board in the event of a rollover, a pump, stabilizing a retractable "fin" and a repair kit. Both models are very light - 8 to 9 kg, and their length is 320/350 cm, and the width is 74/81 cm, respectively.
Customers looking for a premium, welded model with high displacement (320 kg!) Should see the Versatile model: https://sklep.wcc.pl/pl/p/Deska-sup-Uone-Versatile-106%E2%80% B3 / 1458 . The 320 cm long board is 83 cm wide and very stable.
The accessory kit and benefits include a wheeled backpack, 3-piece fiberglass paddle, high-quality pump, flexible stabilizing fin and a 3-year warranty. Anyone who tried SUP during the holidays will definitely want to have such a miracle!
We choose an electric bike
What should you consider when selecting the most versatile electric bike possible?
There are many models of electric bikes on the market - from city, through mountain, to various "hybrids". We quite consciously asked ourselves the question - what does a caravanning enthusiast traveling in a motorhome or with a trailer expect from an electric bike?
In addition, we realized that by investing in an electrician, the average user will want to use it on a daily basis - on the way to work or to the university. More than once, it will require taking the bike "under the arm" - to the subway or to the building. Jobobike SAM fits in perfectly with all of this. We chose this model, because thanks to the wheels with a diameter of 20 "and a 16.5" frame, when folded, it measures only 90x82 cm, and the weight with the battery is only 24 kg.
The bike reaches a speed of 25 km / h and is suitable for people of all sizes. The 250W motor and the 13 Ah (36V) battery will ensure efficient drive and comfort.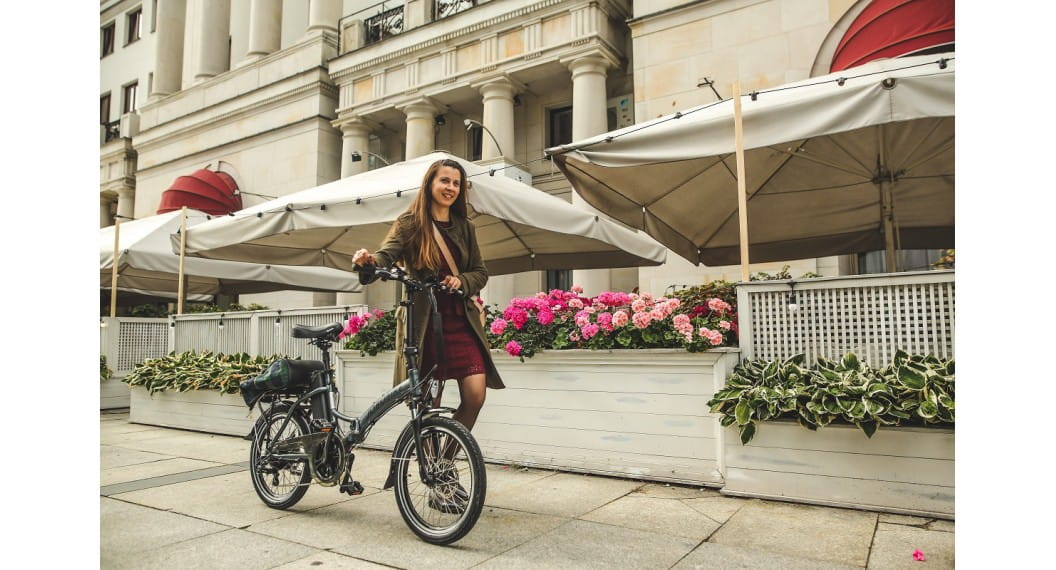 https://sklep.wcc.pl/pl/p/Skladany-rower-elektryczny-Jobobike-SAM-/1740
At WCC , everyone will find what they need - from a camper or caravan to accessories. Their team consists of passionate and experienced travelers who are willing to share their experience and help in choosing the right equipment. Of course, the company also has an online store for your convenience - be sure to check out www.wcc.pl.
I feel best in the form of trade fairs and meetings with enthusiasts. Technical freak. In my life I have dismantled many motorhomes for the first time. Fan of large vehicles, mountain biking and traveling without weight and financial restrictions. At CampRest, I am responsible for all publications on automotive topics.
Enjoyed reading this article? Share it!