Adria Coral XL Axess 670 DK. A journey in XL size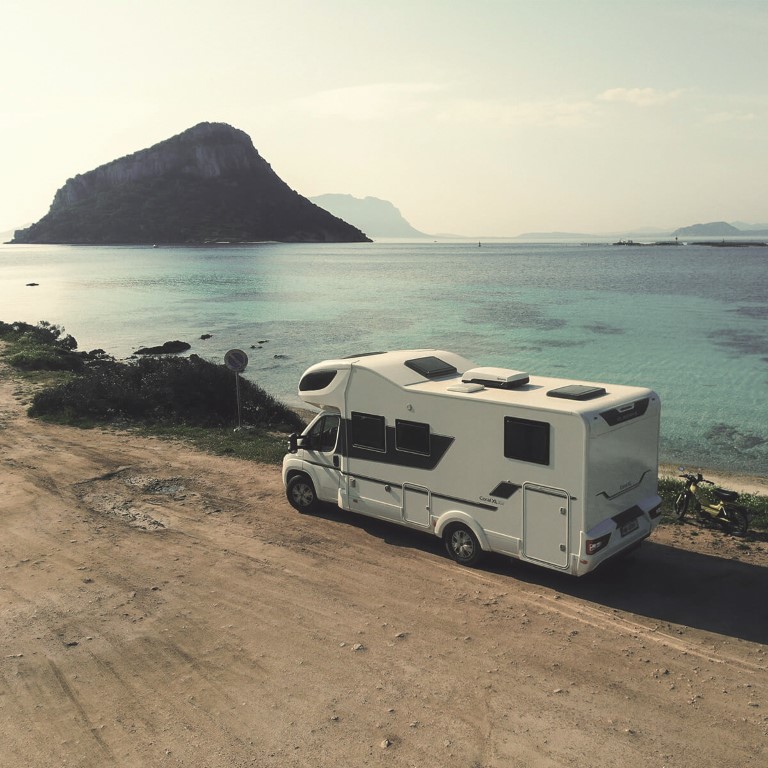 Adria is a brand friendly to large groups. The motorhomes of this Slovenian manufacturer are modern and spacious, as well as comfortable and stylish. The Coral XL series is a confirmation of this and - as the creators say - sets the standards for motorhomes with an alcove.
Adria Coral XL provides the convenience of living and traveling for large families or groups of travelers. In motorhomes from this series, up to seven people can sleep and the same number can sit on approved seats. The 2019 season has brought improvements to the details of all Coral XL vehicles, and depending on the needs or wishes - optional factory-fitted accessories and a new selection of upholstery. Everything is completed with elegant lines, LED lights and spacious, practical interiors. It is the result of Adria's new spatial approach to motorhome design.
Configure your Corala
Increasingly, RV users configure their vehicles themselves. The cars of the Coral series can also be arranged by us in any way - according to our preferences or wishes. Individual models differ in terms of engine, chassis, heating and interior. Thanks to the double floor, which ensures the same level throughout the vehicle, we can obtain additional headroom.

Adria Coral XL Axess 670 DK
Coral XL Axess is the basic XL model in Adria's offer. White body, modern interior with a choice of textiles and soft furniture as well as good technical parameters are its characteristic features. The Coral XL Axess 670 DK model is built on the Adria 'Comprex' and the Citroën Jumper chassis. It is less than 7.3 meters long and just over 3 meters high. For caravanning enthusiasts who are not satisfied with a bunk and a driving chair, Adria has prepared several improvements: Truma heating, modern design, a large, comfortable dining room, functional kitchen, comfortable bedroom and a large bathroom. For those who do not want to completely cut themselves off from civilization, the designers have prepared a multimedia wall with a TV holder, controlled by a touch screen. An interesting solution is a roof rack, to which you can get through a ladder and mount, for example, surfing equipment.
Kitchen, living room, bathroom and bedroom - what it looks like in the 670 DK model
Up to 7 people can sleep comfortably in Adria Coral XL Axess 670 DK. Two single bunk beds are located at the rear of the motorhome. The double beds are in the dining room - classically after lowering the table and placing the mattress on it - and in the alcove. In the dining-living area, in addition to one of the double beds, you will also find another single bed, the base of which is a second, smaller table.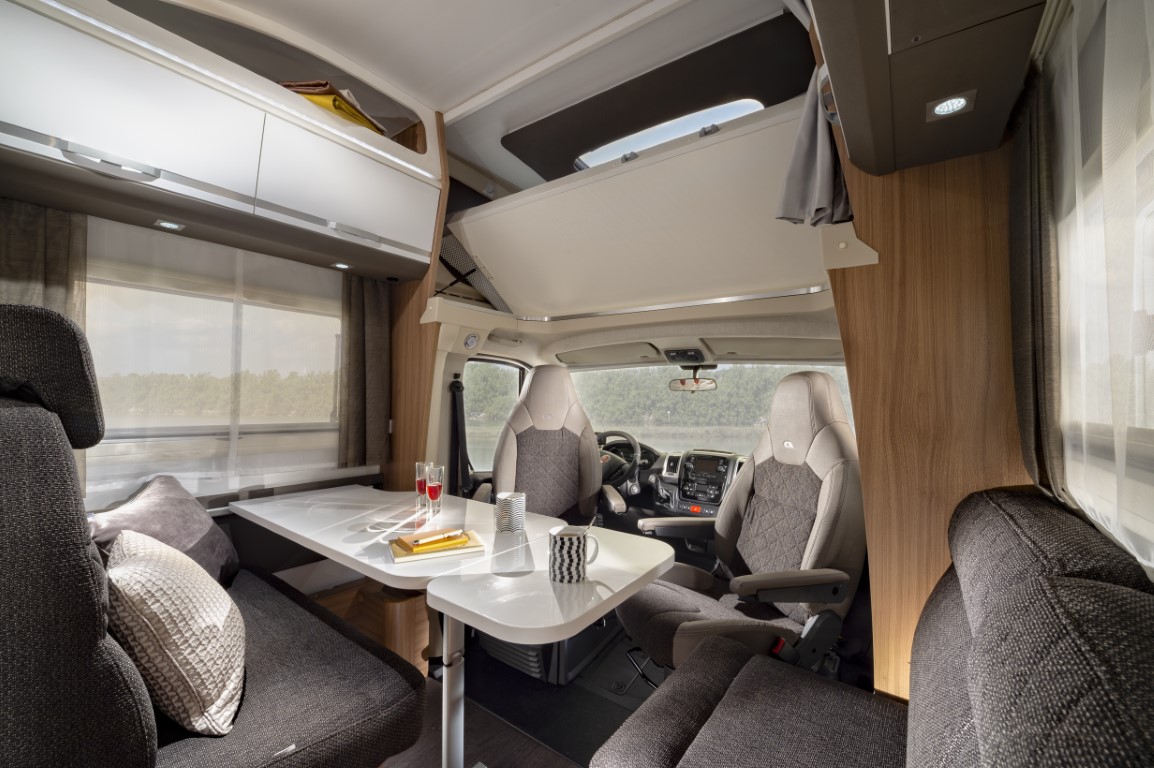 The bathroom and toilet in this model are connected with each other, which resulted in a large and comfortable kitchen and living room. A smart kitchen with a three-burner stove, a sink, a slim tower refrigerator and an optional oven is what affects the convenience of use. And although not everyone likes to cook while traveling, in a kitchen such as in the Adria Coral XL Axess 670 DK, even cooking while on vacation may not be as strenuous as it may seem.
Adria Coral XL Axess 670 DK is a motorhome perfect for large groups of people. A vehicle suitable for seven people is a great solution for larger families or friends who like to spend time together while traveling. This and other Adria models can be viewed and purchased in Krakow at Tyniecka 118E at an authorized dealer of the brand - in the Elcamp Group: https://elcamp.pl .
We have created the CampRest portal for people who value freedom and travel on their own.
Enjoyed reading this article? Share it!