All-wheel drive - especially useful in winter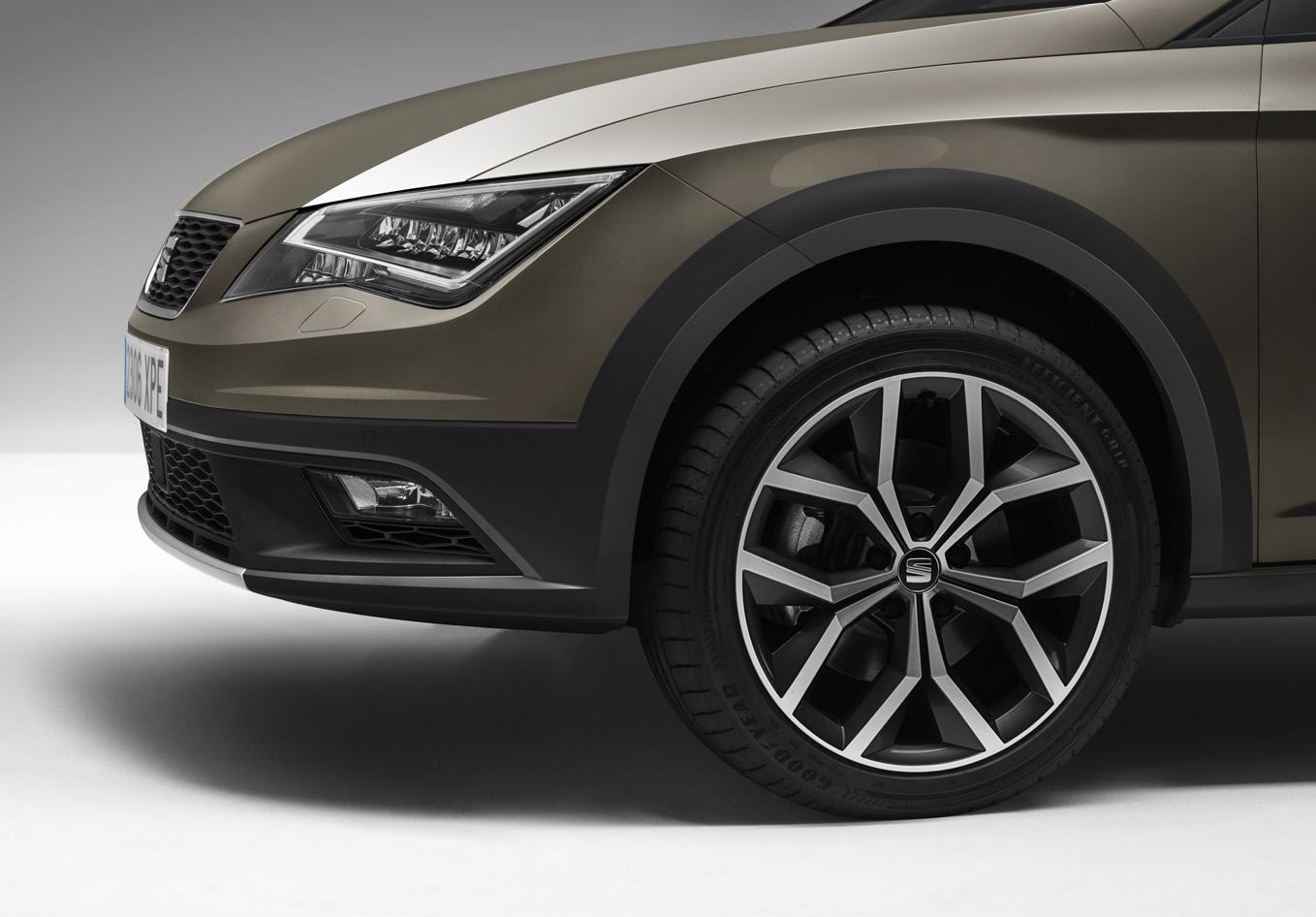 For decades, the four-wheel drive has been perfect for both off-road vehicles and ordinary passenger cars. The solution significantly improves the driving properties of vehicles and traction in particularly difficult conditions, e.g. in winter. Thanks to it, you will not get stuck in a snowdrift and you can easily negotiate sharp turns on snowy roads or completely icy surfaces.
When the road is slippery ...
2WD vehicles do great when the weather is favorable. However, when there are problems - rain, snow or even surface contamination - the acceleration takes on a grotesque image of the helpless work of the wheels. If you want to avoid the hassle, consider purchasing a four-wheel drive car. Then driving even in the most unfavorable conditions becomes possible - it brings joy and saves many nervous situations.
All-wheel drive works especially in off-road vehicles, which were designed to overcome hills, obstacles, unevenness - wherever you need a lot of grip. Cars of this type consume slightly more fuel, so small economical vehicles usually use one-axle drive - usually the front axle.
The offer of cars with all-wheel drive is relatively wide. The innovative Seat Leon X-Perience competes with the Skoda Octavia Scout. Interesting, Spanish station wagon attracts the attention of fans of large, spacious cars with increased ground clearance and four-wheel drive. Thanks to this, it easily traverses the next kilometers of side roads or field paths.
Seat X-Perience and "four-drive" competition
The Skoda Octavia Scout draws the attention of users with a relatively modern design. It drives well and has four-wheel drive. Its brother, Seat Leon X-Perience , which is offered by Seat Lellek in Gliwice, intrigues with its low (for its class) body. Thanks to it, he freed himself from the usual problems faced by typical crossovers and SUVs. It has gained excellent driving precision and uses fuel wisely.
The design of the X-Perience is somewhat reminiscent of the Golf Alltrack, yet the innovative Seat differs from its siblings. The Golf and Octavia use an off-road driving program, which, unfortunately, has an impact on the operation of the ABS, traction control or the engine's response to gas.
Seat X-Perience is a vehicle for all occasions - it will work as a sports car, off-road and family car - it will not fail in any conditions - it can cope even in the cold, snowy season. The suspension, raised by 15 mm in relation to the base version (Seat Leon ST), will allow you to enjoy a dynamic, pleasant ride even over the biggest bumps.
The all-wheel drive fitted to the new Leon is designed for off-roading, but is also useful on frosty days when the surface is icy - it provides better traction. It is much easier for the vehicle to move on a slippery road, drive up a snow-covered hill or "take" sharp turns in winter.
Free on ice and snow
Choose the motor unit perfectly suited to your expectations. The Leon X-Perience offer includes: one gasoline engine and three diesel engines. Amateurs of fast, energetic driving can count on up to 184 HP of power. All vehicles are equipped as standard with the drive on both axles, which is implemented by the innovative 5th generation Haldex clutch.
There are many types of drive on both axles on the market, which differ in their efficiency. Nevertheless - in unfavorable conditions, when the surface is slippery or covered with snow - each "four-wheel drive" will prove to be more efficient than the most advanced "axle". The all-wheel drive vehicle takes curves better and accelerates more dynamically.
If you decide to drive on both axles, you do not have to worry about snow-free routes, when winter, like every year, will surprise the road workers. The Seat Leon X-Perience can cope with your journeys on snow-covered routes or along ruts. Higher suspension is less likely to fail, and if you get stuck in a drift, the all-wheel-drive vehicle will do the job. The New Leon, blessed with an exceptionally off-road character, will allow you to travel on your own roads - without restrictions. Off-road challenges will prove to be passion and pleasure, also when the roads disappear under the white powder and the puddles are covered with severe frost.
We have created the CampRest portal for people who value freedom and travel on their own.
Enjoyed reading this article? Share it!