Benimar Tessoro 2023 - a sure thing with Spanish pedigree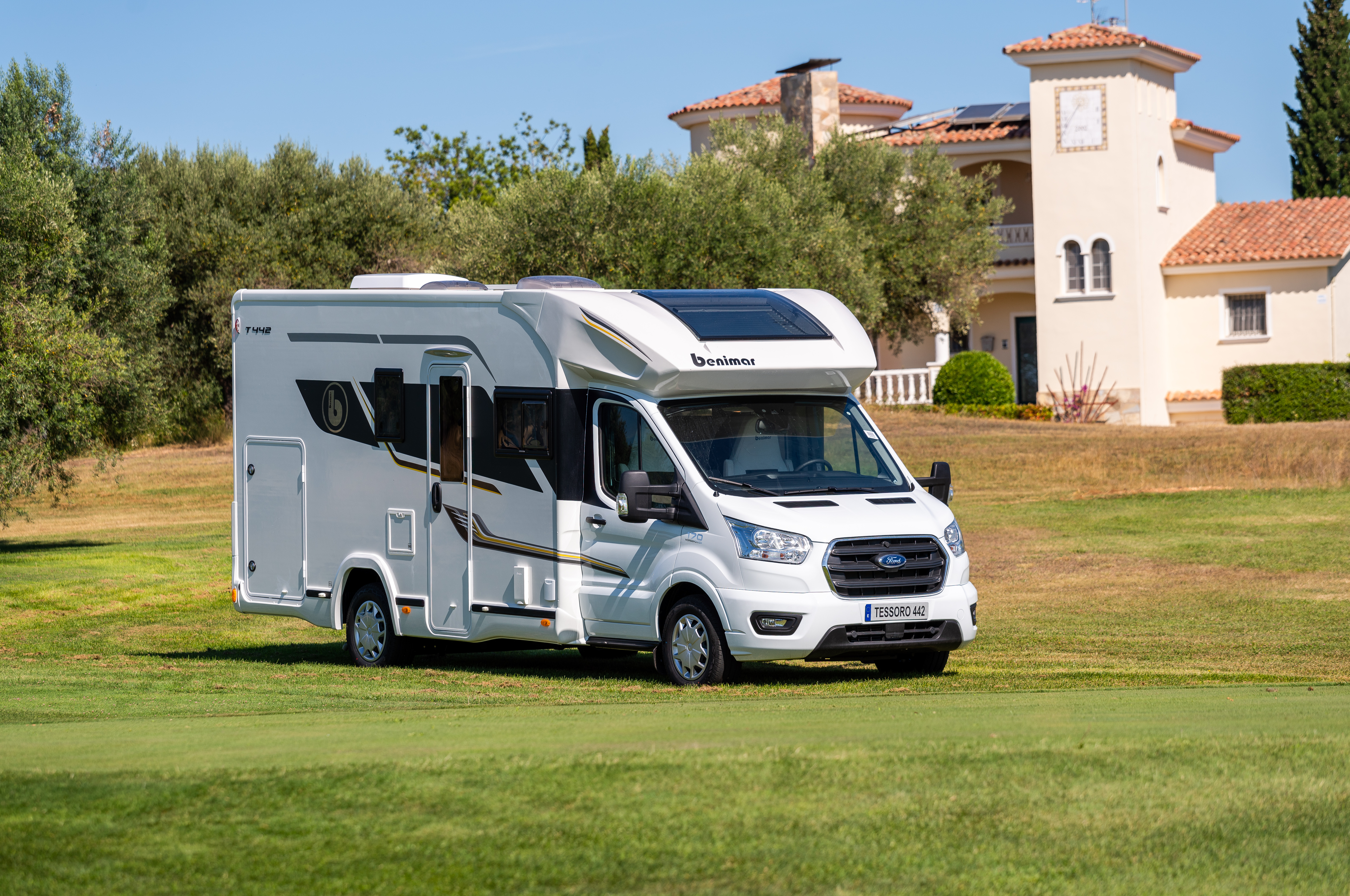 The Benimar brand is well known to motorhome fans - it is 40 years of tradition and domination - at the beginning on the Spanish market, and then, with joining the Trigano group in 2002, also in many demanding European markets. Currently, the Benimar brand operates in 28 countries, which for travelers is of fundamental importance, for example in the context of possible service support.
In Poland, for several seasons, the Spanish manufacturer has been at the forefront in terms of new vehicle registration, mainly due to the proven Tessoro model, which is popular with customers. And it is this model line that we will devote more attention to today. We invite you to read!
Tessoro - a reliable base, a wide selection of layouts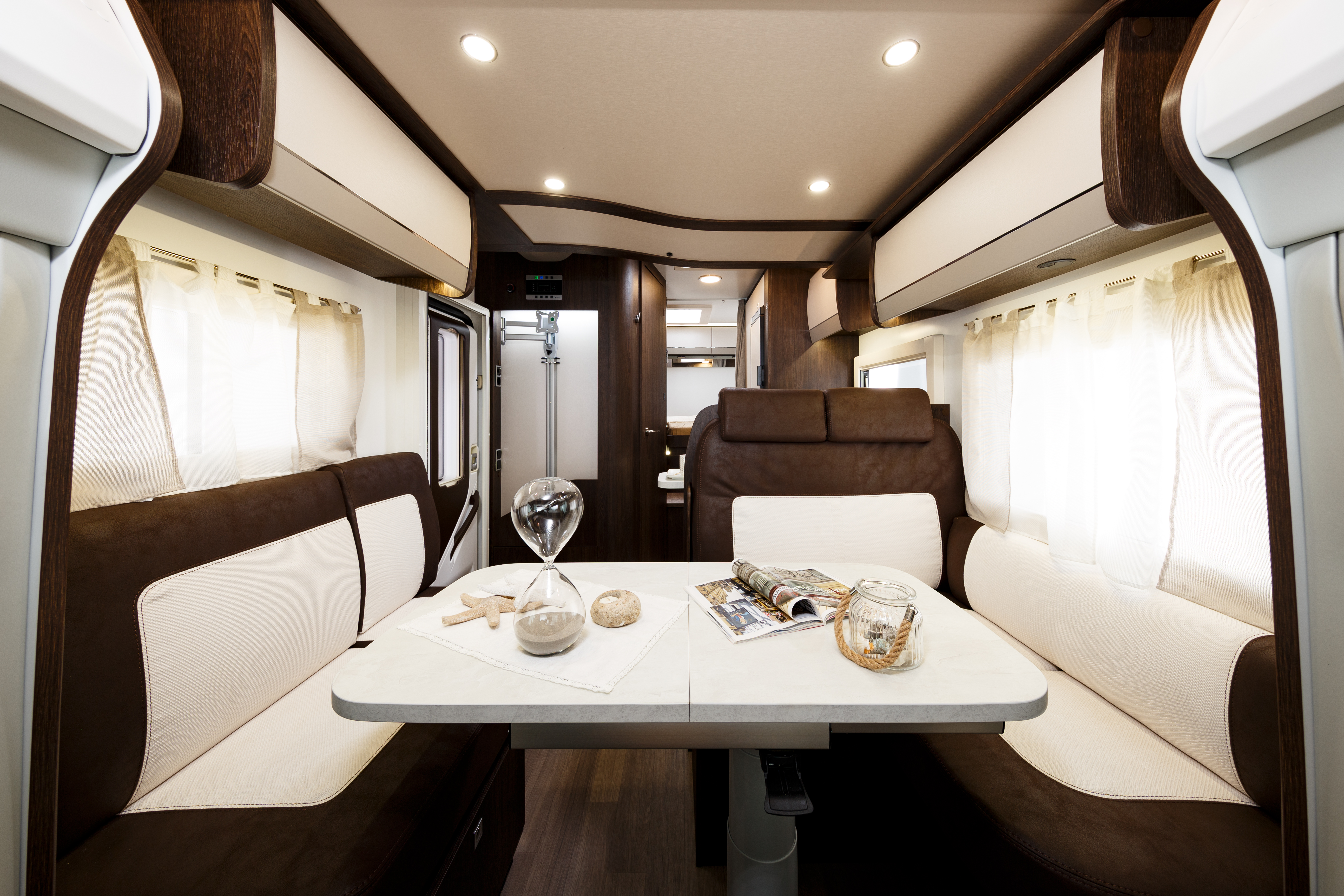 The offer of the Benimar brand includes a number of models that meet the many needs of various customer groups. We have here alcoves from the "Sport" series based on Fiat Ducato or Ford Transit, as well as models built on Fiat Ducato, both tin (BENIVAN), MILEO half-integrateds and full AMPHITRYON integrateds.
The series of TESSORO semi-integrated vehicles based on the Ford Transit has as many as 8 systems that share a common denominator. They all take 4 people on board in the factory configuration (except for the T483 with 5 seats), while offering up to 5/6 seats in the saloon.
Benimar T481 with a length of 599 cm is the smallest child in this line, although it must be admitted that it is functionally equal to the larger brothers, offering a large kitchen located at the back, a full-size shower in the bathroom with a toilet next to it and a huge living room with 6 seats. 4 people can find a place to sleep on the lowered bed and under it (after the table and sofas have been rebuilt).
The next models are much larger and reach 659 cm (T483) and 694 cm (T442) respectively. 699 cm (T488) to 743 cm (T463, T496, T468, T497).
Note: for families, information about the possibility of increasing the number of passengers may be important - an additional seat with a seat belt and a bed is an option on models T442, T463 and T496. In the T483, the fifth passenger seat is, as mentioned, standard.
The curb weight in running order ranges from 2,808 (T481) to 3,075 kg (T497) - as in most motorhomes with these dimensions and GVW of 3.5 tons, you should carefully select accessories and equipment (unless you decide to use raising the DMC, about which at the end of the material).
Tessoro UP - hit the road!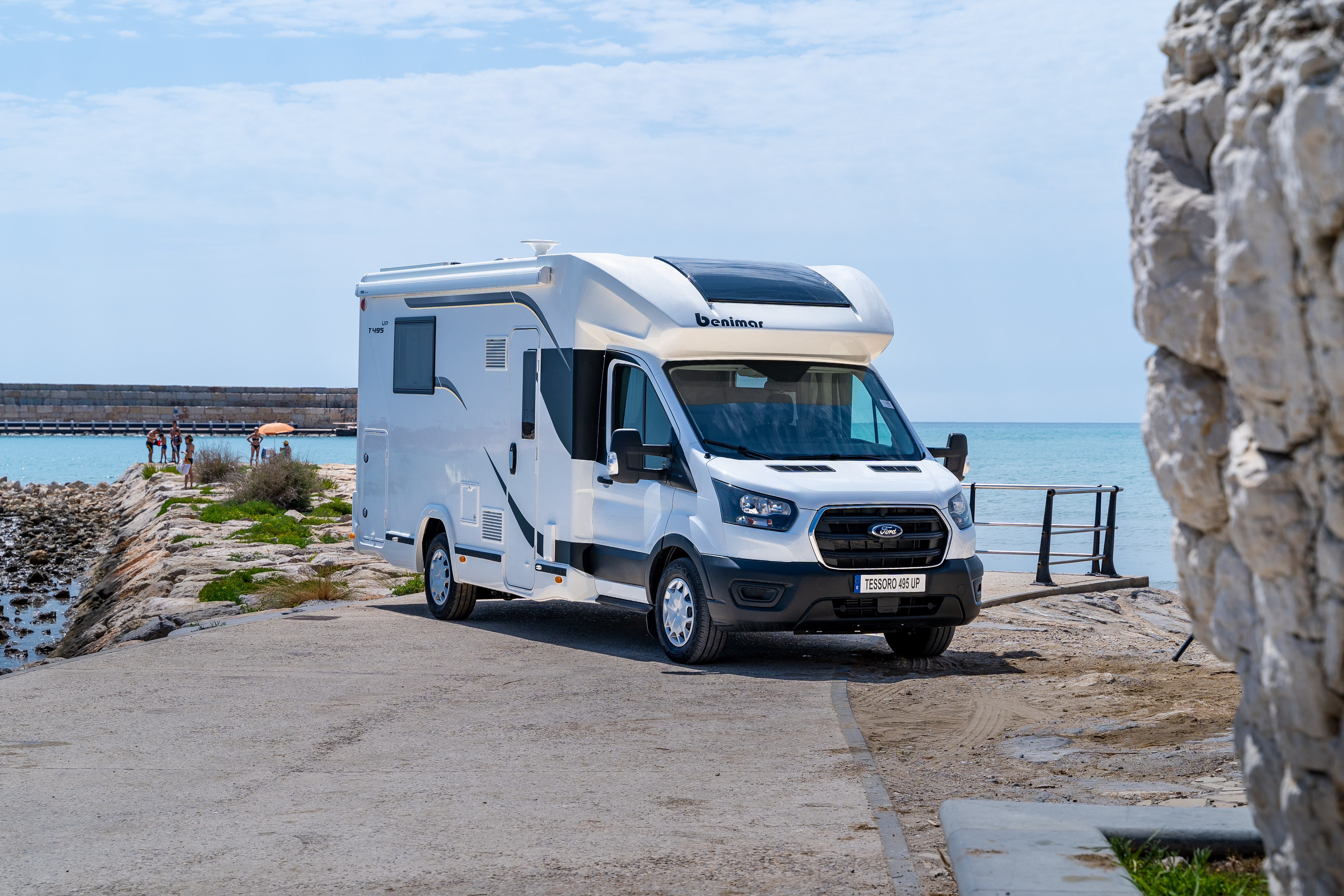 A separate category in the Tessoro collection is an extremely interesting offer addressed to people who are new to caravanning or do not want to choose between options and accessories. A simple concept called UP makes this collection a tasty morsel with unparalleled value for money and allows us to hit the road almost immediately and enjoy the charms of mobile life. Models available:
T440 UP - a compact proposition for families, 634 cm long, 4 seats, 4 bedrooms
T463UP - 748 cm long, 5 people for driving and sleeping
T495UP - 705 cm long, 5 people for driving and sleeping
As part of the UP package, we get a number of benefits, which include, for example, a large garage, reversing sensors, a TV set, a radio, an electrically raised bed, a 150W solar panel, an awning (3/4 m depending on the model), a panoramic sunroof in the cab, and also a travel kit (TRAVEL KIT): body battery, overrun wedges, 230V cable, water hose, toilet chemicals and accessories such as warning triangle / vest).
Durable and well-insulated construction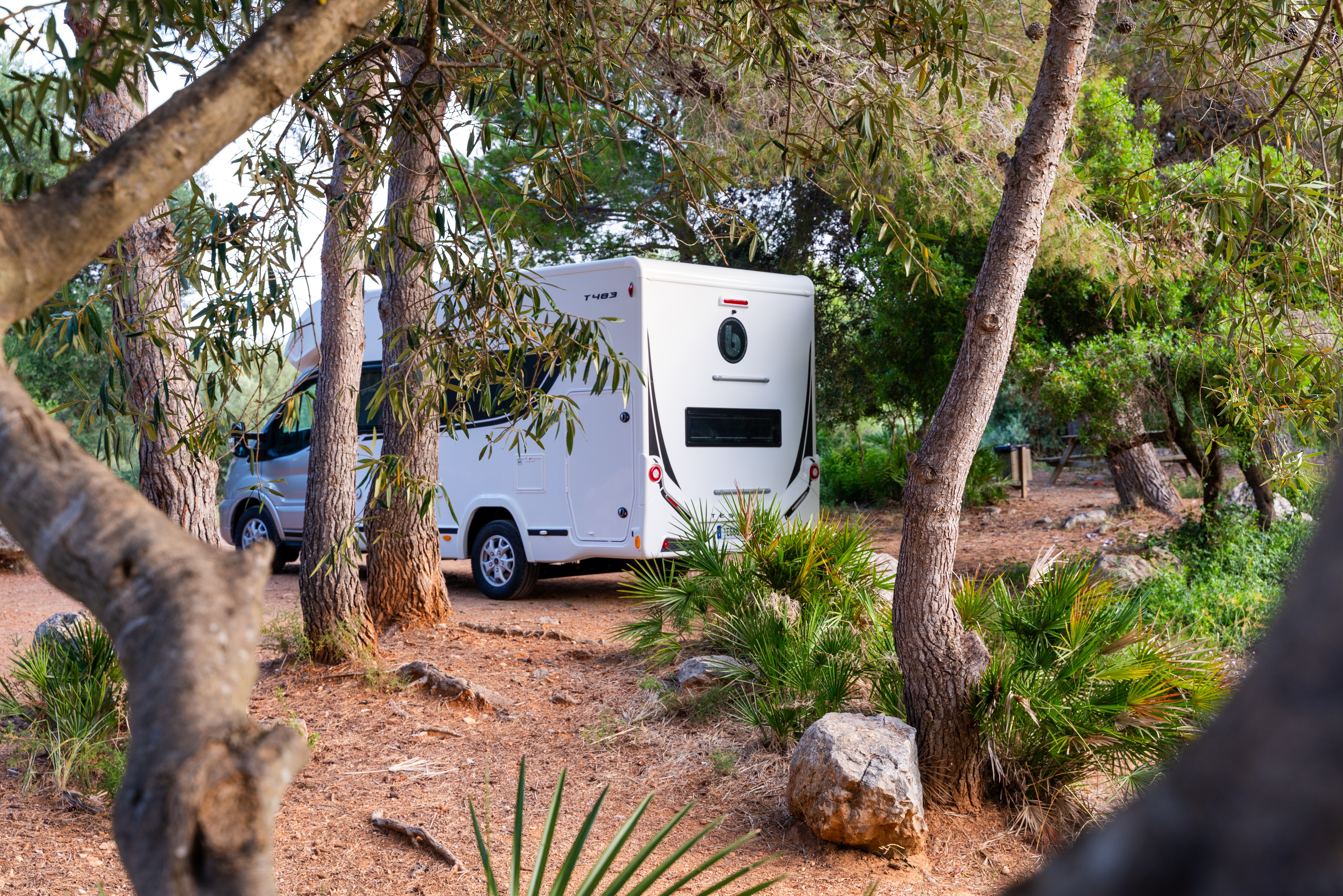 The ISB system (Isolation System Benimar) means that the structure uses almost no wood, reducing weight and optimizing insulation properties. Structurally, the boards are a typical sandwich with XPS foam with increased density. The outer sheathing is made of a laminate of polyester resins, and the rigidity of the whole is guaranteed by plastic and aluminum profiles.
The roof is 56 mm thick, 29 mm walls and 62 mm floors. Such a structure is durable and tight, and (importantly) - much easier to repair than the archaic walls made of wood / polystyrene with aluminum sheathing.
Benefit packages for demanding customers
Among the packages that allow you to personalize and improve functionality, we can find several interesting proposals. Note: most options do not apply to the UP version described above. Packages available:
Delivery: blackout pleat, reversing camera, exterior lighting above the entrance door, 150W photovoltaic panel.
Winter: the winter package is heating with increased power, insulated installation, wiring preparation for a second battery in the housing, insulating mats for the windows in the cab, insulated step.
For the most demanding, the options catalog includes an extension called Northautokapp. In addition to the above-mentioned Delivery and Winter kits, it includes an engine power increase to 170 HP, a 9-inch screen radio, 16-inch alloy wheels, gray cab color, special decals and markings specific to this version of the equipment. Interestingly - in the case of Tessoro, we can order a vehicle with an increased GVM of 4100 kg. In this version, however, we have to do without an automatic transmission.
Due to the low excise duty on the base vehicle and rich equipment, with careful workmanship, Benimar is and will remain a sure thing in our country. The construction of the walls and the lack of wood as load-bearing elements make it a proven partner for years.
The authorized representative of the Spanish brand is ACK BENIMAR from Kędzierzyn-Koźle.
gallery
I feel best in the form of trade fairs and meetings with enthusiasts. Technical freak. In my life I have dismantled many motorhomes for the first time. Fan of large vehicles, mountain biking and traveling without weight and financial restrictions. At CampRest, I am responsible for all publications on automotive topics.
Enjoyed reading this article? Share it!