Beyond - a caravan for the disabled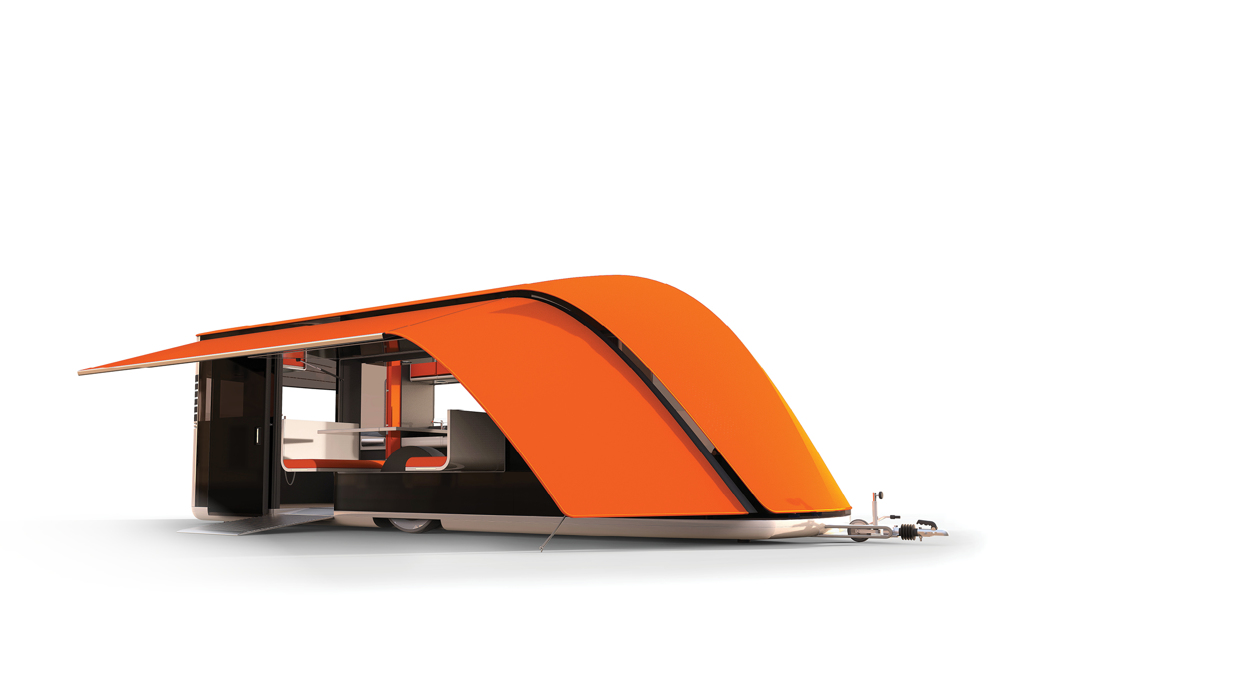 Smooth lines, modern design and the chassis… lying on the ground. Beyond - the concept of a caravan for new times, destroys the standards that we meet today in caravanning.
The concept, which is also the diploma thesis of Markus Kurkowski , a graduate of the Department of Design in Darmstadt (Germany), was not without reason appreciated by the jury of the RedDot Award competition.
This original design is not only about great design, but also about the idea. Kurowski's concept fits in with the tendency, which has been present in architecture for many years, to break down barriers that limit the use of a given facility, e.g. for people with disabilities.
However, the student's goal was not to visualize the vision of a vehicle intended only for people in wheelchairs. On the contrary! The aim was to prepare a caravan design that could become a new standard for everyone . If all caravans looked similar, then none of the potential users would be excluded, and people in wheelchairs would not have to customize their caravans on an individual basis.
I must admit that the aerodynamic shape of the caravan is pleasing to the eye. Inside, we could feel like in a spacious apartment. The designer took into account that some users will be in wheelchairs and that they will have to reach the toilet or use the kitchen in wheelchairs. And this requires more space and additional amenities - fully able-bodied people will also appreciate them.
According to Kurowski's concept, the countertop in the kitchen or the table can be used at different heights. All devices can be used both while sitting and standing. The large side window can be lifted upwards , opening the caravan to the camping site, which is an additional design advantage.
It is precisely because of the bogies that the chassis can be lowered properly to the ground level . But such a solution will also be appreciated by the elderly, walking on their own, and parents with young children.
Freedom from barriers - this is the basic idea that accompanied the designer while working on the caravan. The author believes that everyone deserves a great vacation, and that illness or disability need not be an obstacle.
According to the RedDot Award jurors, in his project Kurowski demonstrated valuable forward-looking skills, paying attention to the aging of societies. Over time, more and more people will have to use wheelchairs.
The German student concept expresses what is at the heart of good design - it is a small step towards making the world better. Makes your vacation more accessible. For everyone.
Sometimes it is better to get lost than to ask for directions too much. Aldous Huxley
Enjoyed reading this article? Share it!