Caravan Salon 2016 - an overview of new products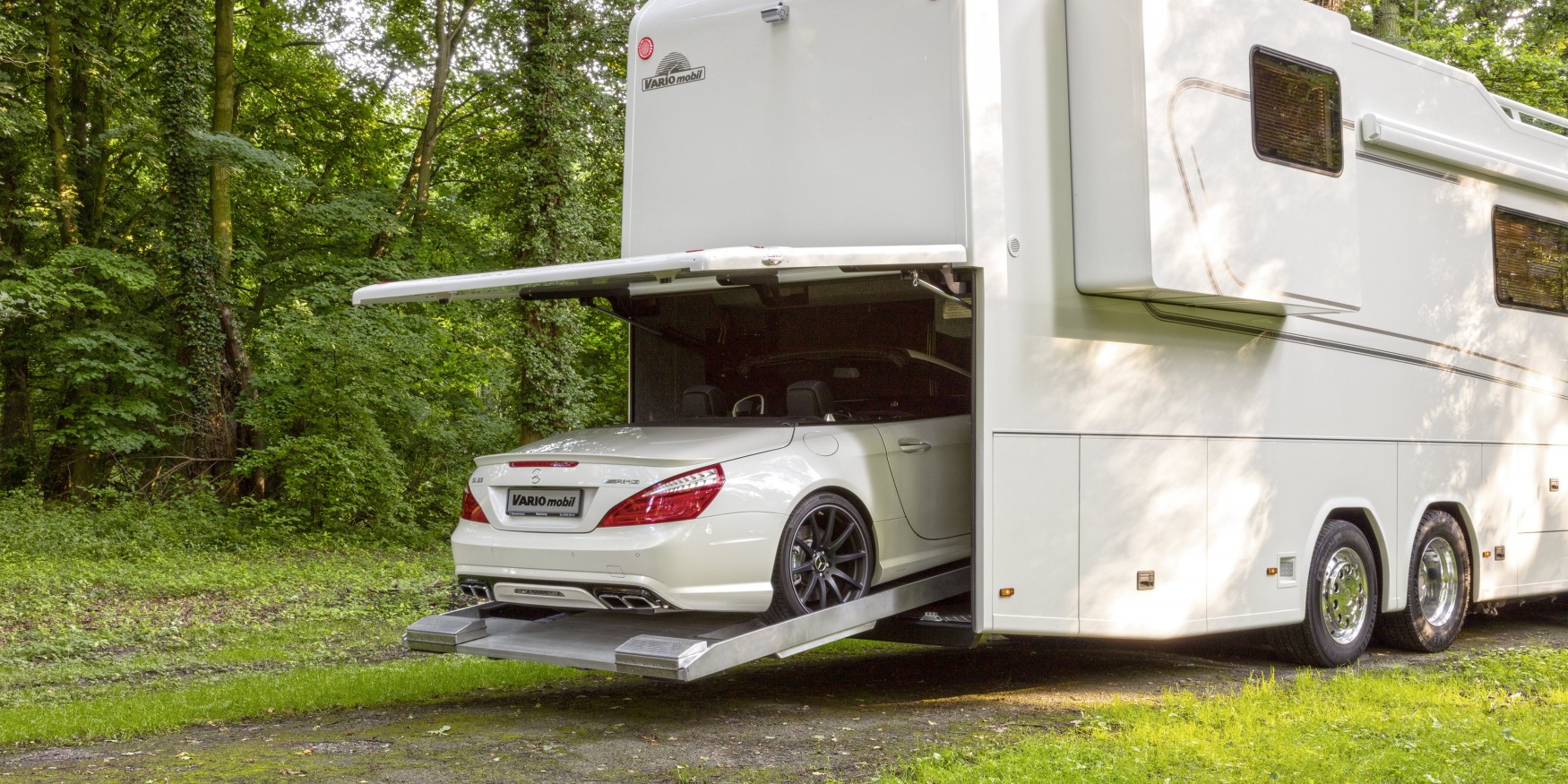 How can you briefly tell about everything that can be seen at the Caravan Salon fair in Düsseldorf? This is of course impossible, so below we have collected only a few new products from various categories, which, for example, illustrate current trends.
Lots of small amenities
A brand that takes its participation in the largest caravanning fairs in the world very seriously every year is the manufacturer of motorhomes and caravans Hobby .
An interesting fact is the fridge that went to the smallest motorhome called Vantana . In this vehicle, it was installed for the first time in a row of cabinets under the ceiling. The device, designed together with the Dometic brand, has a capacity of 90 liters and consists of two parts - one is opened by a lifting door, the other - by sliding the shelf (by default for drinks). The width of such a refrigerator is 1.40 m.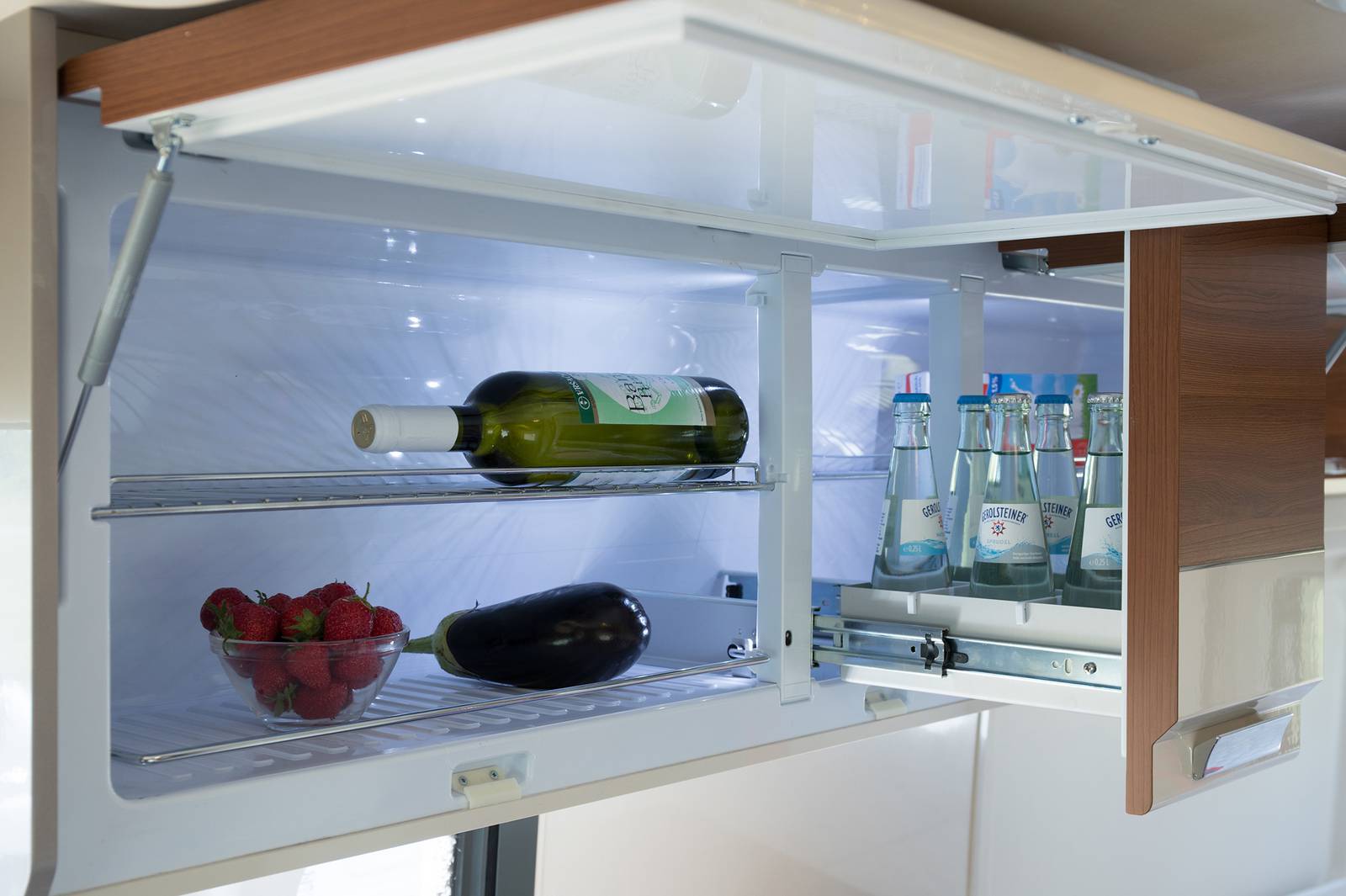 Apart from Ventana, Hobby also offers Optima De Luxe and Siesta De Luxe motorhomes (the latter is dedicated mainly to families with children). All models have been refreshed and supplemented in accordance with the assumption of Hobby, so that even in the basic version, these vehicles have the most extensive equipment. However, there are also versions for particularly demanding customers - for example, the Optima Design Line is a variant in which special attention has been paid to the quality and aesthetics of the materials used, which is particularly noticeable in the bedroom.
There were also novelties in the trailer category. Hobby emphasizes that the automatic brake adjustment ANS Knott has now become a standard on all trailers of the brand. The system detects the wear of the brake pads on an ongoing basis and ensures that the braking force of both wheels is always uniform. As a result, the stability system is also able to react faster in a critical situation.
The changes that have been applied to all Hobby caravans concern the widening of the front door . Their width has increased by 40 mm and now amounts to 595 mm. The doors have internal hinges and the windows have been tinted. On the inside, there are lockable compartments and a garbage can with a brush and a dustpan. When the door is open, a special screen effectively prevents insects from entering the interior.
The caravan manufacturer Fendt also proposed a new, wider door with better insulation and tinted windows. Here you will also find a waste bin and additional compartments.
All Fendt models have new floor plans . A complete novelty is the Bianco Activ caravan, addressed to frequent travelers. Among the many amenities that this model offers, there is the Truma Combi 4 heating system with CP Plus and iNet Ready systems, which enable automatic regulation of the selected temperature .
The only limit is your imagination (and your balance)
But the Caravan Salon is not only about vehicle presentations that Kowalski or even Schmidt can afford. They are also extraordinary vehicles that even in Germany only a few can afford.
For example, Bimobil presented the EX 435 model based on the Mercedes Unimog 4023 . This vehicle can handle even the most difficult terrain, thanks to not only the 230 HP engine, but also high ground clearance, four-wheel drive and a structure that allows it to climb up to 30 degrees.
And what is worth emphasizing, even if the outside conditions are extreme, travelers inside should feel comfortable at home.
However, if comfort is to be more important than driving characteristics, it is better to take an interest in Vario Mobil vehicles, which make luxury apartments on wheels. Vehicles of this brand are 7 to 12 meters long and are based on Mercedes and MAN chassis.
The Vario Perfect model had its premiere in Düsseldorf - currently it is the most expensive vehicle in the entire range of the brand. Its base price is - attention! - EUR 687,530. The basis in this case is a Mercedes Actros with an engine power of 428 HP. In this "camper" there is even a garage for a Mercedes SL roadster version!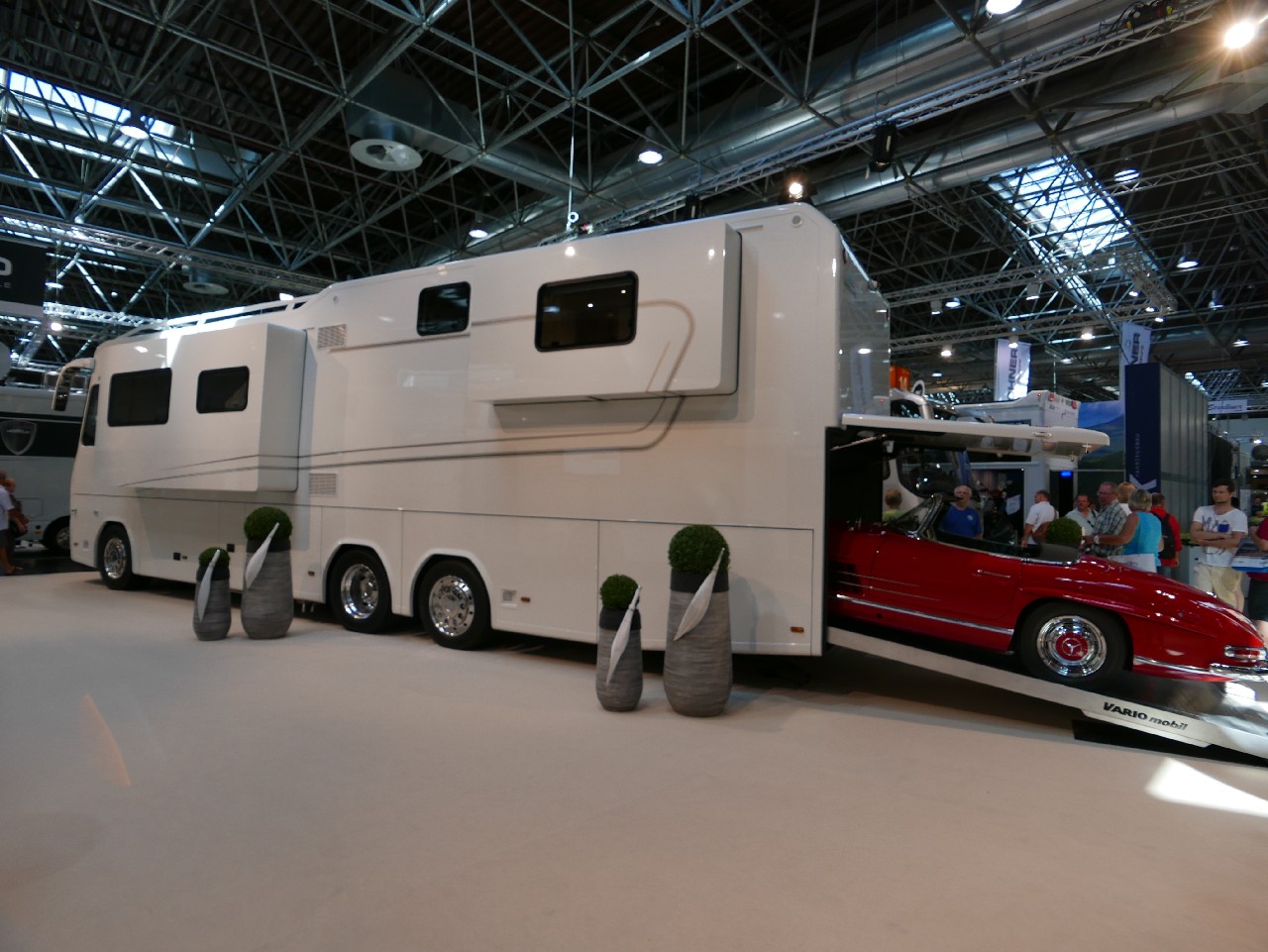 Cheap and ecological
For the sake of balance, let's add that at the opposite price pole there were ... e-scooters, which were presented in Düsseldorf at many stands.
For example, the Pössl brand (camper vans) together with Citybug (e-scooters) showed a camper with handles and drawers for storing and charging electric scooters. Such vehicles are perfect for camping, which is why their popularity has been growing for several years.
Well, a convertible is not at all necessary to feel the wind in your hair when you arrive at the campsite.
Sometimes it is better to get lost than to ask for directions too much. Aldous Huxley
Enjoyed reading this article? Share it!