CI Elliot - Ford Transit for vacation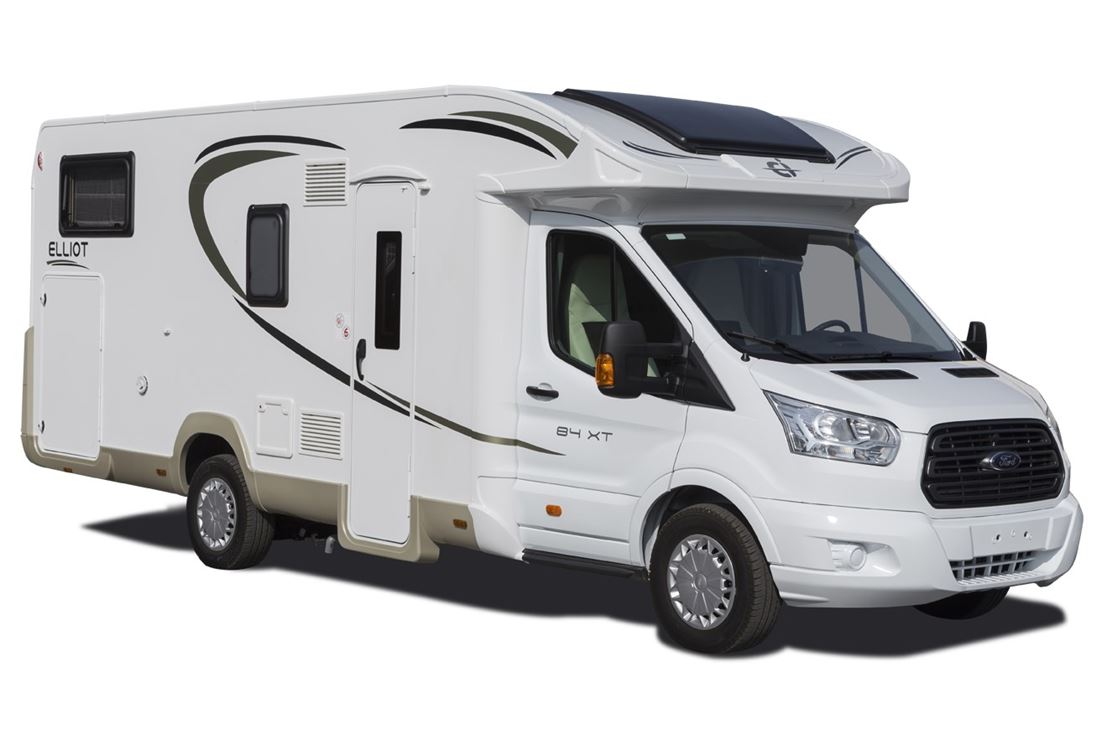 The Caravans International brand, more and more often recognized also under the abbreviation CI, is the most popular manufacturer of motorhomes from Italy. What can a company that has been operating on the market for over 35 years offer us today?
Certainly, an important distinguishing feature of CI is the wide range of available vehicles - currently it includes 60 models , including camper-vans, semi-integrated low-roof vehicles, campers with alcoves and the most luxurious models - fully integrated.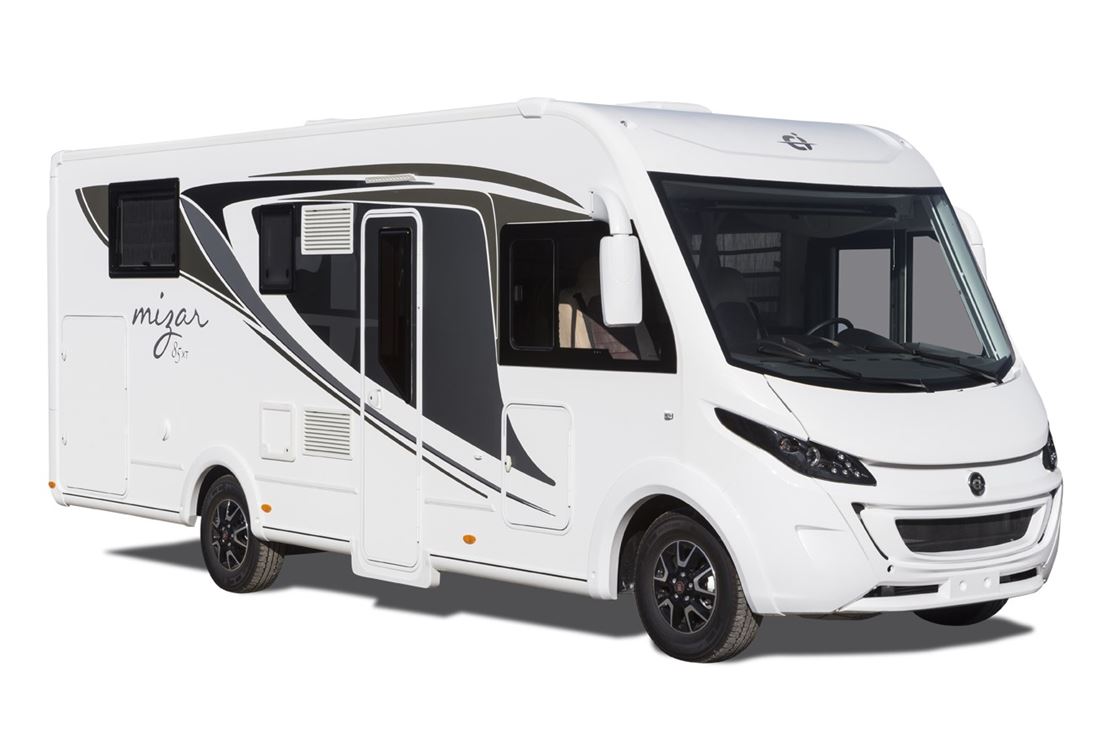 Another distinguishing feature is the camping structure devoid of wooden elements . The roof, walls and floor are made of fiberglass, plastics and special polystyrene. Such a structure should ensure tightness, good thermal and acoustic insulation, and even greater than the standard shock resistance. In order not to be groundless, the manufacturer provides a 6-year warranty for the installation.
Model dizziness
As for the models themselves and their nomenclature, you can get a little confused. Kyros is a motorhome-van, Triaca - the smallest of the semi-integrated motorhomes, Mizar - an integrated motorhome. But Elliot , Magis or Riviera could be considered more trim levels than separate models. Elliot are motorhomes with good value for money, while the next two variants offer more additional options for comfort, safety and interior aesthetics.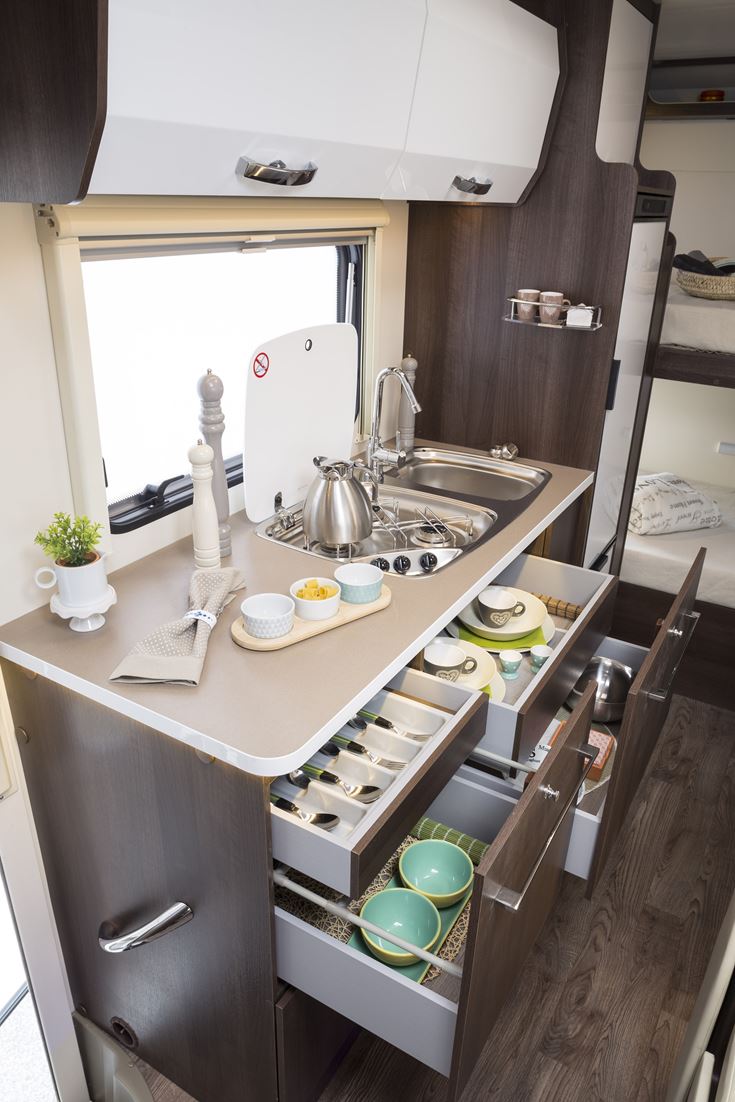 But one element distinguishes the Elliot model in particular - all motorhomes in this series (and only this one!) Are based not on the Fiat Ducato, but on the Ford Transit . And in the caravanning world, this is not a very common solution.
Even for six people
In total, the Elliot is available in as many as 15 variants . So we can buy a Ford Transit with an alcove (3 versions), with a low roof (6 versions) and with a lowered bed in the middle of the cabin (6 versions). Individual motorhomes differ in terms of interior options and length, which can range from 687 cm to 745 cm . In total, we can choose from eight lengths.
The selection is also impressive in terms of interior layouts. For example, we can choose a model (75 or 78) with a rear bunk bed . The second, double bed is under the roof in this case, and there is also the third one that can be obtained by transforming the dining corner.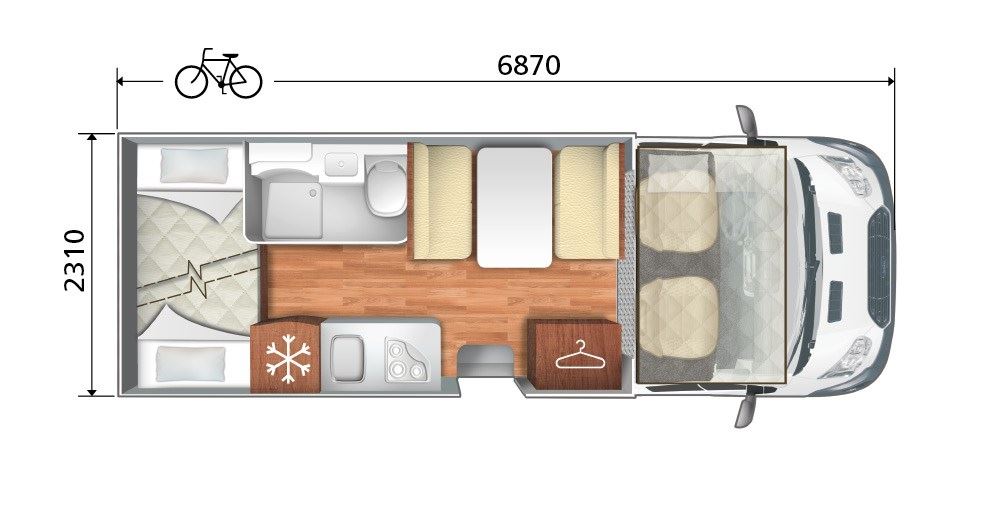 Most often, however, at the back, classic double or single beds with adjustable height are proposed (by lifting upwards, we enlarge the luggage space under the bed). Depending on the variant, the Elliot can accommodate from 4 to even 6 people , with the most spacious versions providing additional sleeping places primarily for children.
I must admit that even in the shorter models, the toilet space (with a shower tray and a washbasin) is quite large (well, maybe except for the 64P / XT models, in which a drop-down bed appeared at 699 cm). In the larger models, it was even possible to separate the toilet and shower cubicle from each other . In addition, an L-shaped kitchen has appeared in several versions.
Standard without a surprise
The standard equipment includes, among others A 100-liter fresh water tank and a 120-liter waste container, space for two gas cylinders, 4000 W heating and a 140-liter refrigerator (alternately powered by gas, 12V and 230V electricity).
The Elliot comes standard with the 130 HP 2.0 TDI , but a 170 HP version is also available. Both units have a special advantage in Polish conditions - they "fall" into a lower excise duty rate. In addition, the more powerful version has a really large power reserve, which should meet the expectations of even very demanding customers.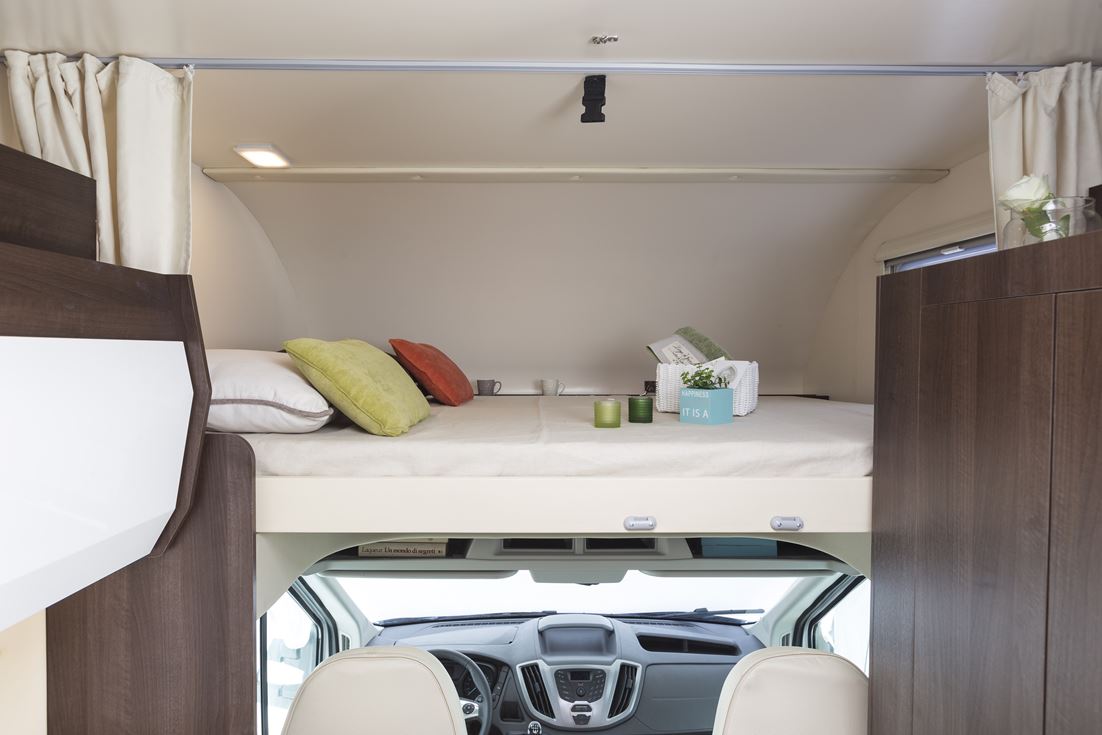 What about using Elliot in practice? We will write about it soon, because courtesy of Camper Planet , we are just starting the test of the Caravans International Elliot 98 model. We will soon share our impressions with you!
Sometimes it is better to get lost than to ask for directions too much. Aldous Huxley
Enjoyed reading this article? Share it!