Globe-Traveler Rookie - a Pole can!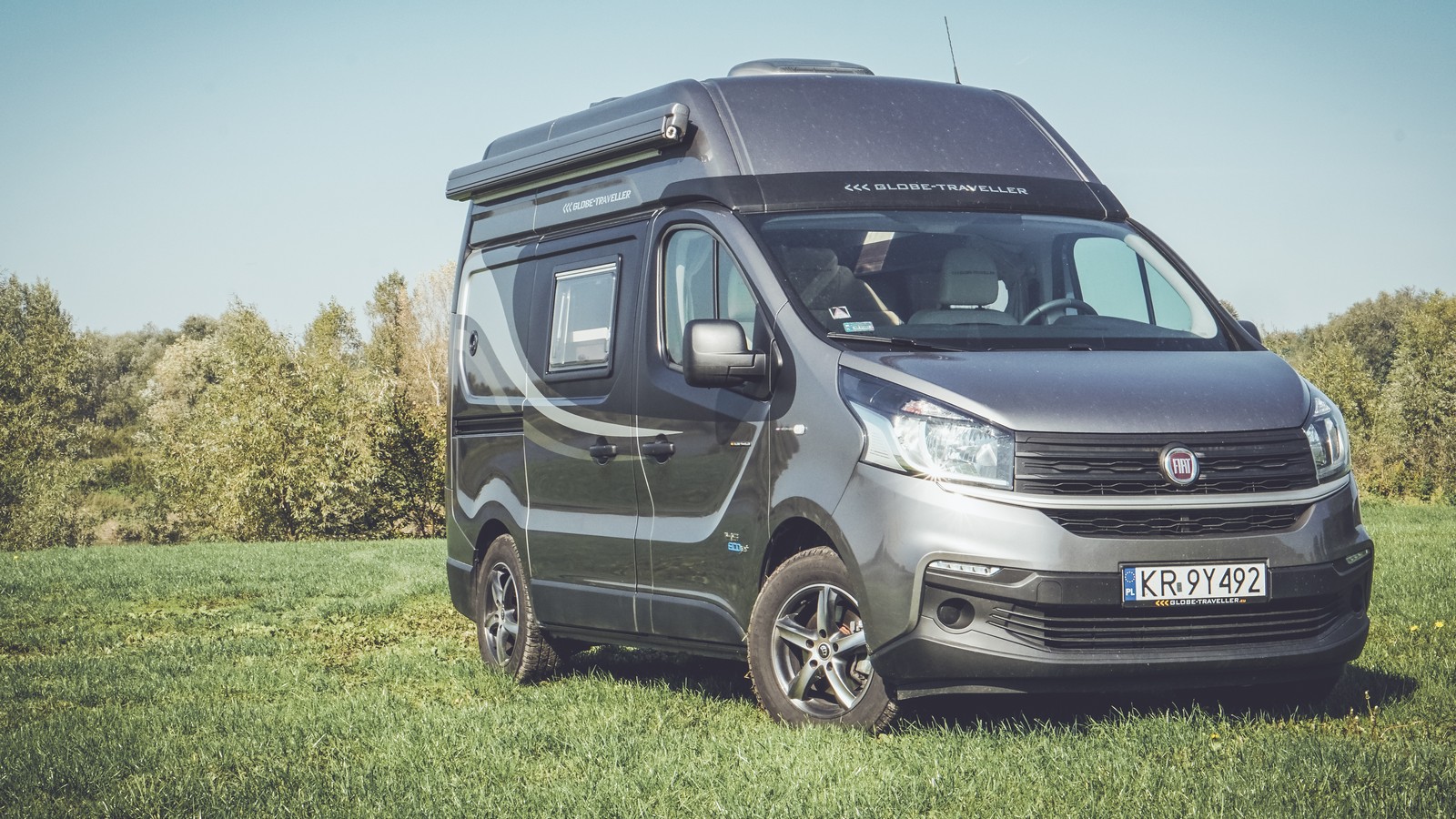 Already with his earlier models, Globe-Traveler has shown that he does not intend to be only a follower of what his Western competitors are doing, but that he wants to compete with them in terms of applied solutions. But only Rookie can be considered a real revolution.
The company from Poland has done the impossible, or at least what the biggest brands on the motorhome market could not achieve. The Rookie model (presented in Dusseldorf under the working name Swift) is one of the few models on the European market, which, measuring only 500 cm in length, has a bathroom and three beds on board!
Toddler with a bathroom
Rookie is based on Fiat Talento. This small vehicle resembles Renault Kangoo or Citroen Berlingo vehicles rather than motorhomes, which are usually built on the Fiat Ducato chassis. The greater the shock we will experience when we look inside the Rookiea. Here, in a very small space, it was possible to fit equipment comparable to what we can expect in a motorhome a meter or even two meters longer.
photo: motorhome.pl
The driver's and passenger's seats rotate, and after turning, we can sit on them at the table. On the other side of the table there is a couch - one, even "wide" person will fit comfortably on it, but two slim people would also do well. To the left of the entrance there is a kitchen area with a two-burner stove and a stainless steel sink. Below we find a compressor refrigerator with a capacity of 40 l .
There is a bathroom in the rear part of the vehicle. However, it is not, as is often the case in such small vehicles, a toilet hidden in a cupboard, but a full cabin with a toilet and shower . The motorhome also has a 100-liter fresh water tank, a 75-liter waste water tank and Truma Combi 6 Diesel heating.
Upstairs or on the floor
Okay, what about sleeping places? The car has a high roof , but three people would not fit right below it. Another solution had to be found.
One single bed was actually placed under the ceiling . What we will almost certainly take for the top cabinet at first turns out to be a mattress adjacent to the wall. By pulling the "cupboard", we unfold the place to sleep.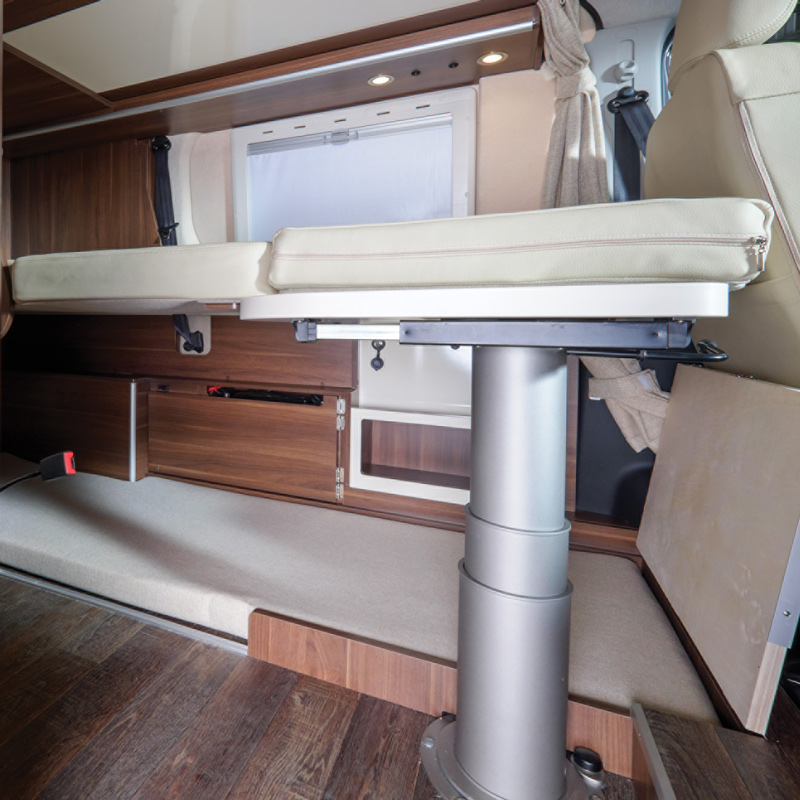 photo: motorhome.pl
Another two berths are below, so all three are stacked. The middle floor is obtained by raising the table and using the backrest of the sofa . What about the third mattress? This one can be unfolded ... on the floor!
Each bed has a place for reading lamps , and there are also some practical storage compartments in the motorhome. There are also two 230 V and one 12 V sockets . In total, there is really everything we could expect from a larger motorhome.
Not only for holidays
So does the Globe-Traveler Rookie have any downsides? In fact, they are the reverse of its advantages. If the biggest advantage is the fact that it is possible to fit the contents of a full-size motorhome in a small area, then the obvious disadvantage must be the small amount of free space . There is enough space to spend the night, but if three people were to spend a rainy day on board together, the small amount of space could be a pain. Unique solutions also affect the price of the vehicle, which is approx. 53 thousand. euro .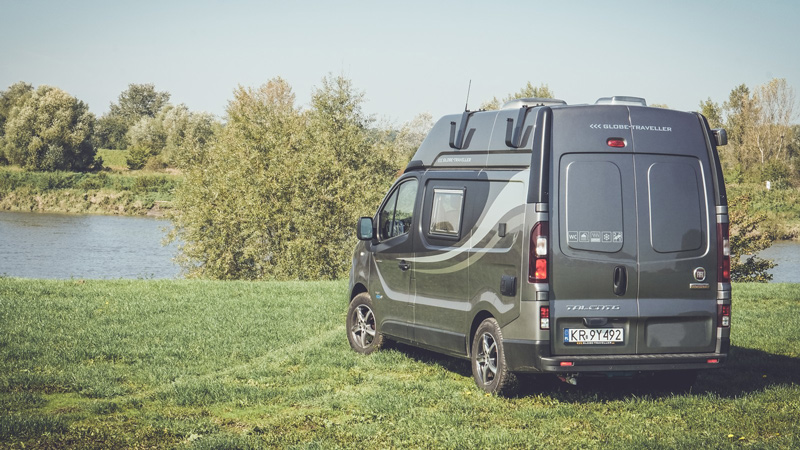 So it is certainly not a vehicle for everyone, but on the other hand, it can meet the tastes and needs of many people. Note that when choosing a car like the Rookie, we don't have to buy a camper and a car for everyday driving. We will park the Rookie in a standard parking space (e.g. in a shopping mall), we will efficiently break through the urban jungle, and during the weekend or vacation, we will successfully go on a further journey with it, having places to sleep, a kitchen and a bathroom on board.
And it is this versatility that allows revolutionaries from Poland to mess up the European motorhome market.
Sometimes it is better to get lost than to ask for directions too much. Aldous Huxley
Enjoyed reading this article? Share it!