Dethleffs T 7057 EB - for a getaway with friends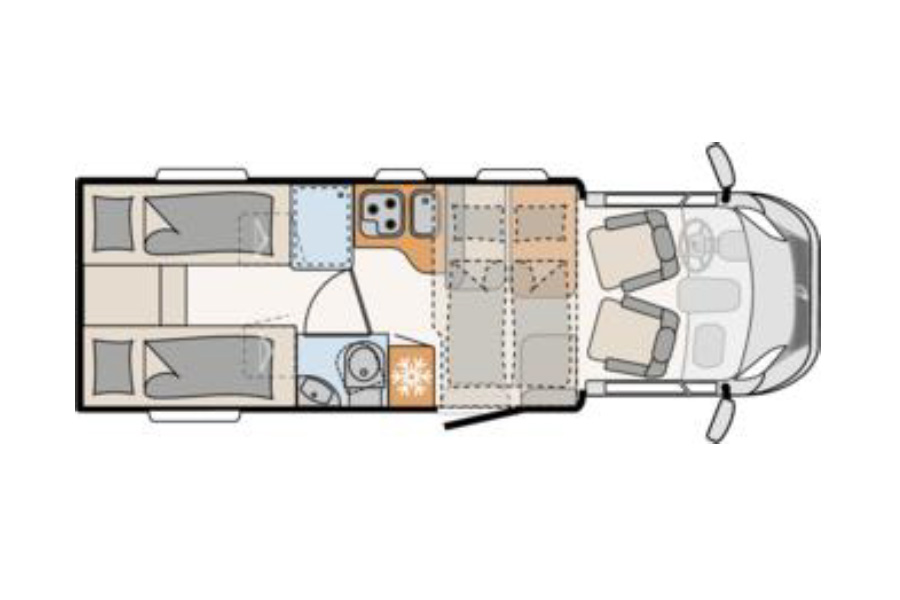 Holidays are in full swing, people "wear", a larger group would be happy to go somewhere. If not in your own camper, then in a rented one. But what car to choose when you need a car for more people, and we have a category B driving license?
The Dethleffs T 7057 EB model is worth considering. It is easy to use and drive, and is spacious, perfect for a getaway with friends.
What to look for
When looking for a car in a rental company, it is worth paying attention not only to how many people it can take on board, but also to its size, taking into account your own experience in driving slightly larger vehicles.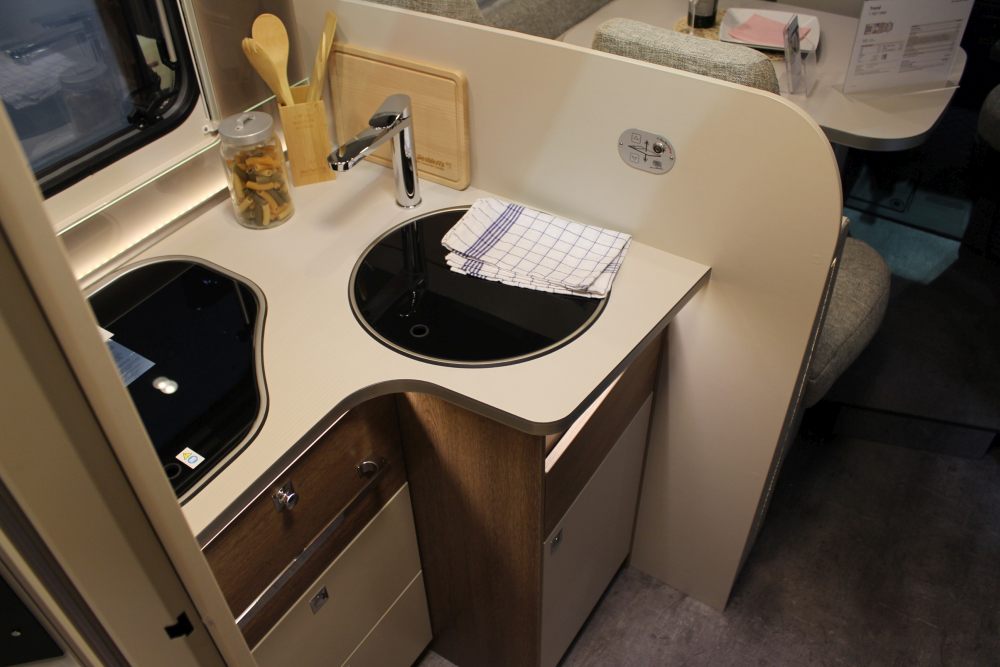 Dethleffs T 7057 EB is 741 cm long, 290 cm high and 233 cm wide. The inside height of the motorhome is 213 cm, so even tall people do not have to stoop. The car is equipped with a Citroen 2.0 BlueHDI engine with 160 HP and a manual 6-speed gearbox. The clean water tank has a capacity of 125 l, the gray water tank has a capacity of 90 l.
In the driver's cabin you will find blackout blinds that prevent the car from overheating. The height adjustment of the driver's (and passenger's) seat, available in the presented model, will also be useful, especially when the car is driven by different people on a long journey.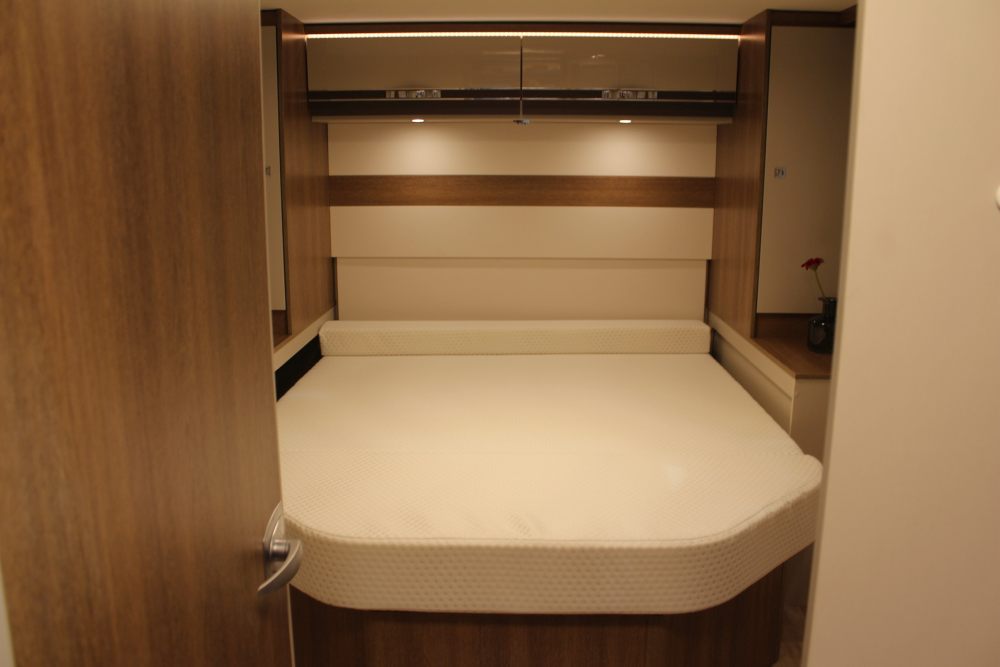 Dethleffs T 7057 EB has underfloor and gas heating, as well as air conditioning, so the car will be perfect both in summer and winter.
The presented model is designed for 5 people . A large 142-liter fridge with a 15-liter freezer compartment will accommodate even a larger package. When there are more people on the road, each of them taking their luggage, not to mention tourist equipment, the garage is also important. In this car, you do not have to worry about storage space, the luggage compartment is really large.
Comfortable rest
At the rear, the car has two beds (210 x 80 cm / 205 x 80 cm) that can be pushed together into one. If your kids are older or prefer to sleep separately in the back, this is the perfect solution. The main bed is an electrically lowered double double bed with dimensions of 200x140 cm. Underneath there is a single fold-out bed - 200 x 80 cm. A large number of windows provide good lighting. Cabinets and storage compartments are also important, which Dethleffs T 7057 EB does not lack. Each passenger can fit their belongings.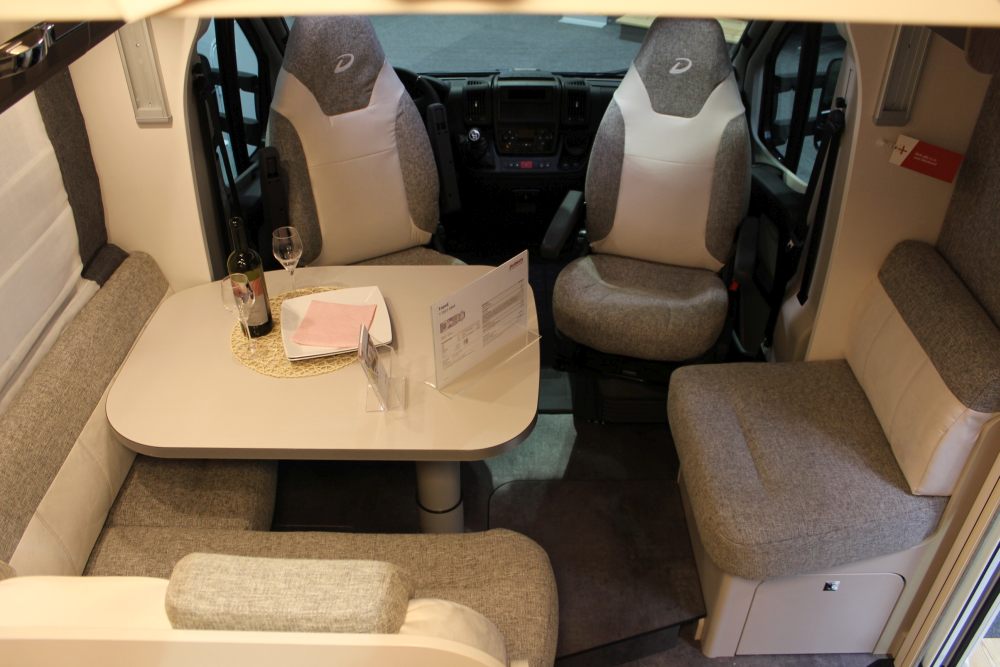 A comfortable dining and living area allows you to comfortably stay in the car during bad weather or during meals, if you do not eat outside. And if the weather is favorable - we can eat outside, unfolding a table, chairs or even sun loungers (at ASONE we can find them in the camper's equipment).
The bathroom in the motorhome consists of a shower cubicle and a separate toilet. There are shelves and hooks for clothes in the shower cubicle. There is also a window for better ventilation.
How to borrow?
The Dethleffs T 7057 EB motorhome is available from ASONE rental in Warsaw.
To rent a car, the driver must be at least 26 years old and have had a driving license of at least category B for 3 years . To sign the contract, you must show an identity document and a document authorizing you to drive the vehicle. All reservations are made by e-mail or during a direct meeting at the company's headquarters.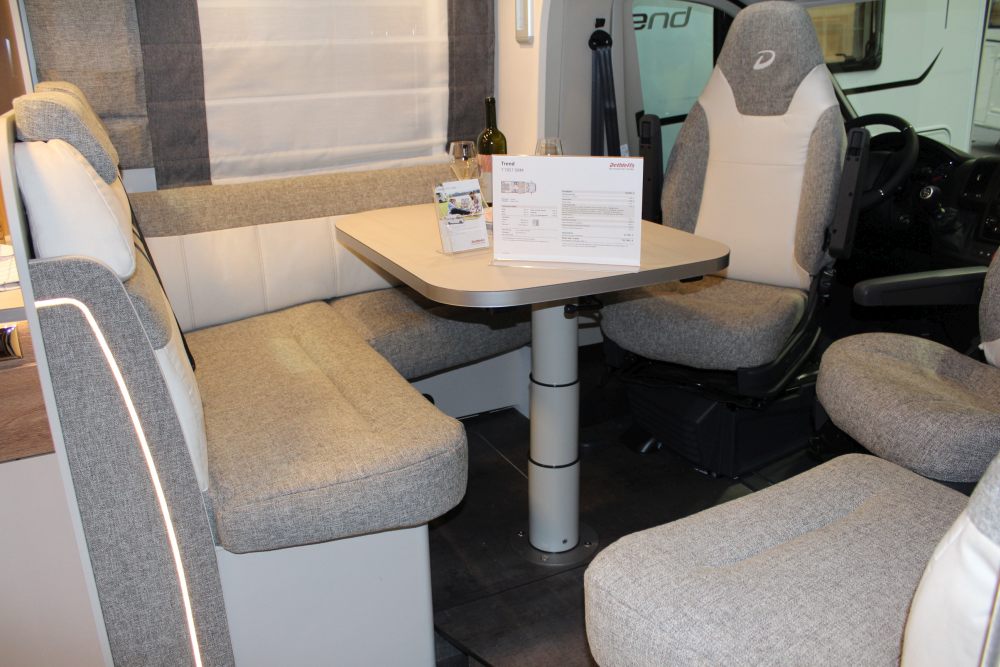 When signing the contract, we pay a non-returnable advance of 30% of the rental price. The remaining amount and the deposit in the amount of PLN 5,000 gross should be paid on the date of the planned car rental at the latest. The motorhome is handed over and returned in Warsaw at ul. Correct 127 or (for an additional fee) anywhere in Poland.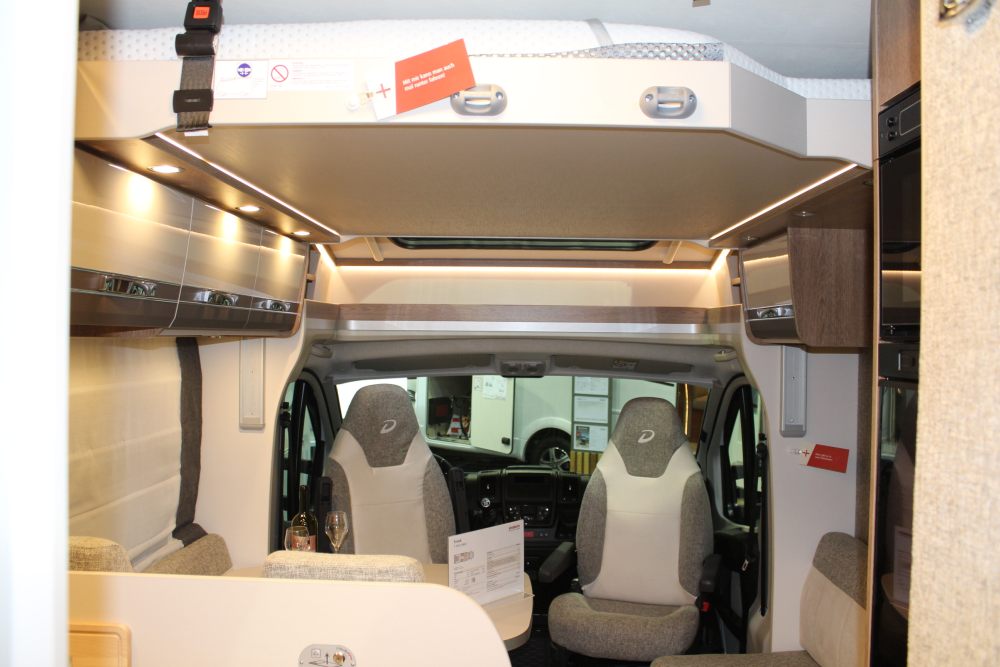 Rental rates depend on the period in which we plan to rent a car. The low season runs from November 1 to April 15. When we decide to travel on this date, we will pay PLN 400 gross per night.
The medium season runs from April 16 to June 15 and from September 1 to October 31. Then the fee is PLN 500 gross per night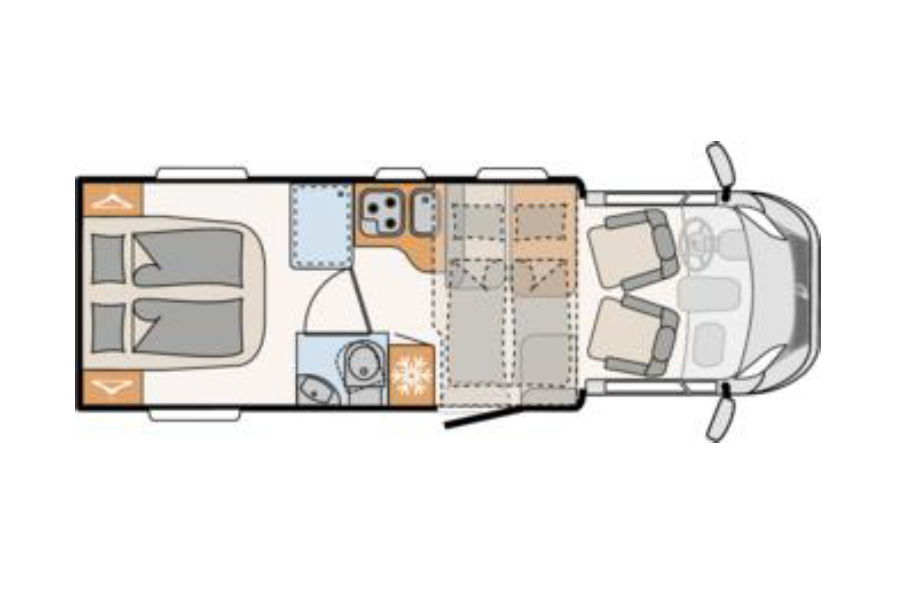 The high season is considered to be the long weekend in May and the period from June 16 to August 31. We will then pay PLN 650 per night.
However, if we want to go on a longer vacation, longer than 14 days, then it is possible to individually negotiate the price.
The car has OC / AC insurance, extended assistance insurance, valid in the EU, and annual vignettes for the Czech Republic, Austria and Slovenia.
Regardless of whether you are planning a vacation in the summer or at another time of the year, it is worth visiting ASONE rental. The rental offer includes comfortable and well-equipped Dethleffs motorhomes.
Just remember to make reservations well in advance, especially in the high season.
A lawyer who loves traveling. Always with a book on the go. I collect memories of the color, taste and smell of every place I visit.
Enjoyed reading this article? Share it!