It has not been so good yet, i.e. reflections on the condition of the market after Caravan Salon 2017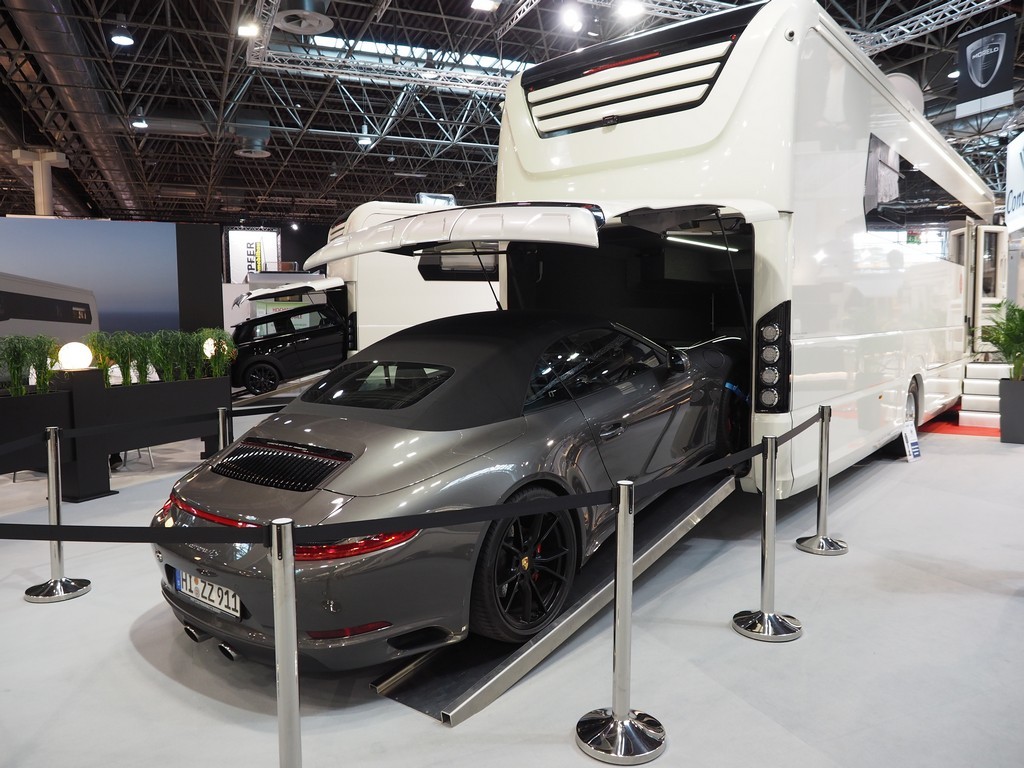 The momentum and the setting of this year's Caravan Salon seem to confirm the attitude of the industry - it is very good, the demand for recreational vehicles is constantly growing, and manufacturers in many cases are approaching or even exceeding their production capacity.
The annual number of motorhomes produced last year exceeded 107,000 vehicles, which means a 30% increase in just 2 years (!)
During many press presentations at leading manufacturers, not so much revolutionary changes and novelties were presented, but cosmetic improvements to existing solutions, at the same time highlighting the problems with the implementation of the flood of orders. Dethleffs alone, with a turnover of EUR 370 million, is at the end of its possibilities, and even smaller players are thinking about increasing production capacity - Carthago, which ended its financial year at the end of July and boasted a total of 4,900 vehicles, for example, is planning 6,000 for the next year, there will be no problems with selling them. Even manufacturers of real locks on wheels (Concorde, Morelo and Volkner) predict a similar increase in demand.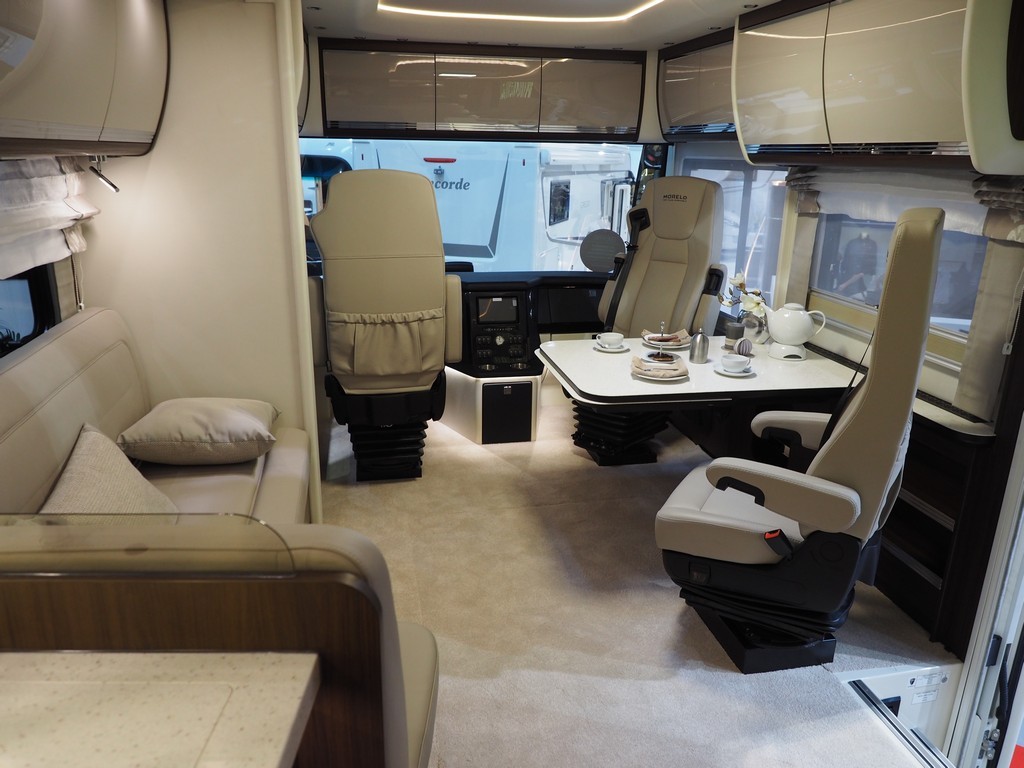 What trends can be seen in the industry?
Trend # 1 - Common floor plate and built-in technology
If you want to produce a lot and be able to compete on the market, you have to produce a lot and as cheaply as possible - observing many brands within one concern, you can notice a tendency to standardize many solutions (of course not those visible to the naked eye, so that the customer is convinced that he is buying a model that is sufficiently distinctive from the "competition") - and so in 2018 Bürstner and LMC will build most motorhomes on the same plates (Lyseo / Ixeo / Explorer) and using identical solutions in terms of development, the HYMER or Carthago groups have similar plans (here the cheaper sister brand Malibu in the integrals it will use the same solutions as the higher-ranked Tourer). May the trend to optimize production costs not translate into a reduction in the variety of available brands and models over time.
Tendency No. 2 - cheap integrated motorhomes, an attack of cheap brands on the "tin cans" segment
Cheap integrals were very popular this year - this segment of the market has never been so crowded by producers in such a low price range - prices start from as low as EUR 55,000. After the Forster belonging to the TRIGANO group, who presented his cheap integrateds during the Caravan Salon 2016, it was time for Sunlight (a cheaper Dethleffs brand) and Carado (a cheaper HYMER clone produced in Capron in Saxony).
These producers, however, seem to respond to the market needs somewhat ad-hoc, offering only 2 possible layouts (with a single bed or a split bed at the back). Certainly, there will be customers for cheap cars in this segment, but it should absolutely not be seen in terms of the possibility of "buying in" to the premium class at a cheap cost. The quality of the materials used, poor basic power units and the lack of the characteristic for vehicles integrated comfort suspensions or a double floor, as well as a long list of "options" relativize the concept of "occasion" in these cases. If we additionally take into account not fully thought-out solutions (eg pouring gray water directly on the chassis frame in Sunlight models), we should rather postpone the purchase decision until all "childhood diseases" are removed.
The Roller Team brand giving up the line of integrated Pegaso models is strongly developing the market of cheap integrated vehicles, expanding its Zefiro series by as many as seven integrated models at an affordable price. The brand seems to have a lot of potential and more experience than its German competitors.
The Carado brand, which has been present on the market for only 3 years, in the class of the popular 'tin cans' that enjoys its mobility due to its mobility, is trying to break through with the new VLOW model (models with a length of 541 to 636 cm in as many as five construction variants) - it is a very interesting proposition.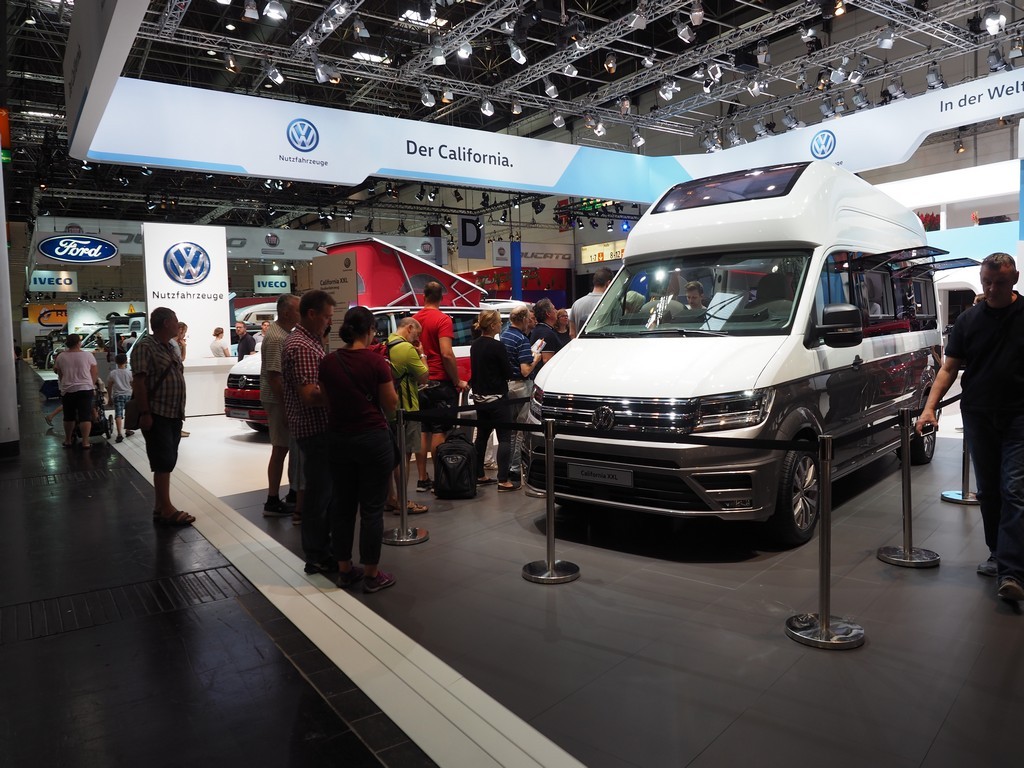 The presentation of the VW California XXL concept vehicle was an extraordinary experience for many visitors - a tall vehicle offering a lot of space and decorated with white, elegant (hard to say or practical) design and equipped with an overhead projector instead of a TV set was an unquestionable magnet at the Volkswagen commercial vehicle stand.
Trend no. 3 - better and better standard equipment and quality of materials
Especially in the case of Italian and French manufacturers (CI / TRIGANO or Chausson production groups), criticism was often heard in terms of decor or quality of materials compared to German producers. The variety of décor, quality of materials and technologies so far reserved for higher (read more expensive) brands can be easily found in more affordable segments (advanced and thoughtful LED lighting or bent furniture elements). The build quality is also constantly improving. This should be especially appreciated by customers from Central and Eastern Europe, where the leaders in terms of sales are producers from the "middle" price range.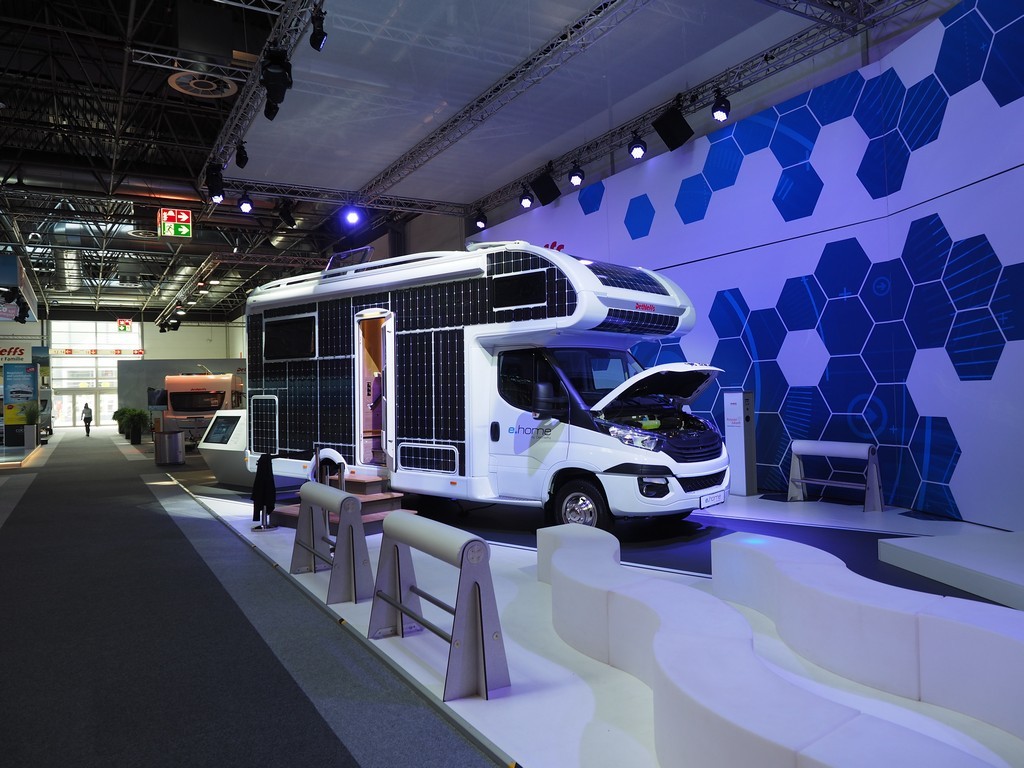 Among the undoubted innovations, the Dethleffs concept vehicle presented at the fair should certainly be mentioned - the fully electric eHome is an innovative vehicle equipped with over 30 square meters of high-performance solar mats with unprecedented efficiency. The vehicle is to be powered by solar energy, and all receivers inside, including heating, are to use this environmentally friendly source of energy. More on this topic soon in a separate article.
For over a dozen years he has been an enthusiast of caravanning, after caravans it was the turn of campers in 2014. I follow the caravanning market in Europe, with particular emphasis on Poland, hoping that both the popularity of this form of recreation and the quality of the equipment will soon catch up with Western Europe ...
Enjoyed reading this article? Share it!