Lazise - a piece of paradise on Lake Garda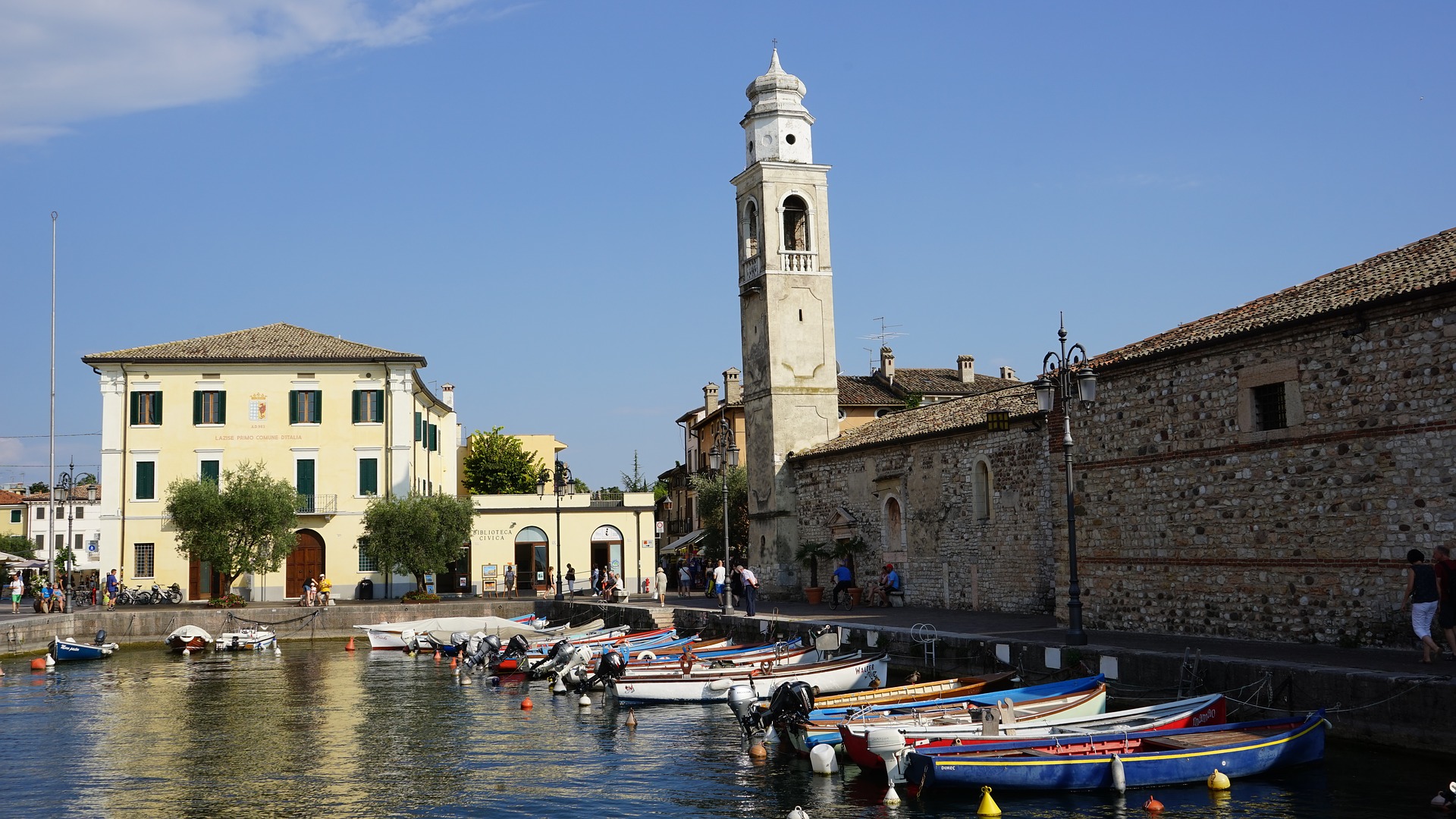 Garda, the largest and cleanest lake in Italy, lies halfway between Venice and Milan in the Veneto region, at the foot of the Adamello and Trentino Alps. There are many picturesque resorts around this amazing body of water, and at the same time eagerly visited by tourists. One of them is Lazise.
Lake Garda is a place where holidaymakers from all corners of Europe gladly return. The climate is mild and the area is lush with Mediterranean vegetation . There are many historic towns near the lake, where you can relax, not only visiting buildings from many centuries ago, but also sunbathing on clean beaches, practicing water sports or using thermal springs. The northeastern part of the lake, where the town of Lazise is located, is mountainous and windy, so windsurfing enthusiasts are eager to relax in this area.
The charms of historic Lazise
Lazise is a picturesque and very atmospheric town, located on the eastern shore of Lake Garda. The area is so beautiful that Italians often describe it as simply a piece of paradise . The town is surrounded by medieval walls from 1370, and in its center there is a historic old town . The fortifications are part of a castle dating back to the 9th century. This unusual building was built on a square plan with five towers.
The oldest part of the city, along with the port, is located on Lake Garda. From here, through narrow, romantic streets, we can reach the central square of Lazise - Piazza V. Emanuele , which is filled with restaurants, pizzerias and shops. Near the port, you can find the historic church of San Nicolo , dating from the 12th century. An interesting fact is that until a few centuries ago this building was used as a theater and warehouse, but now you can admire restored frescoes there.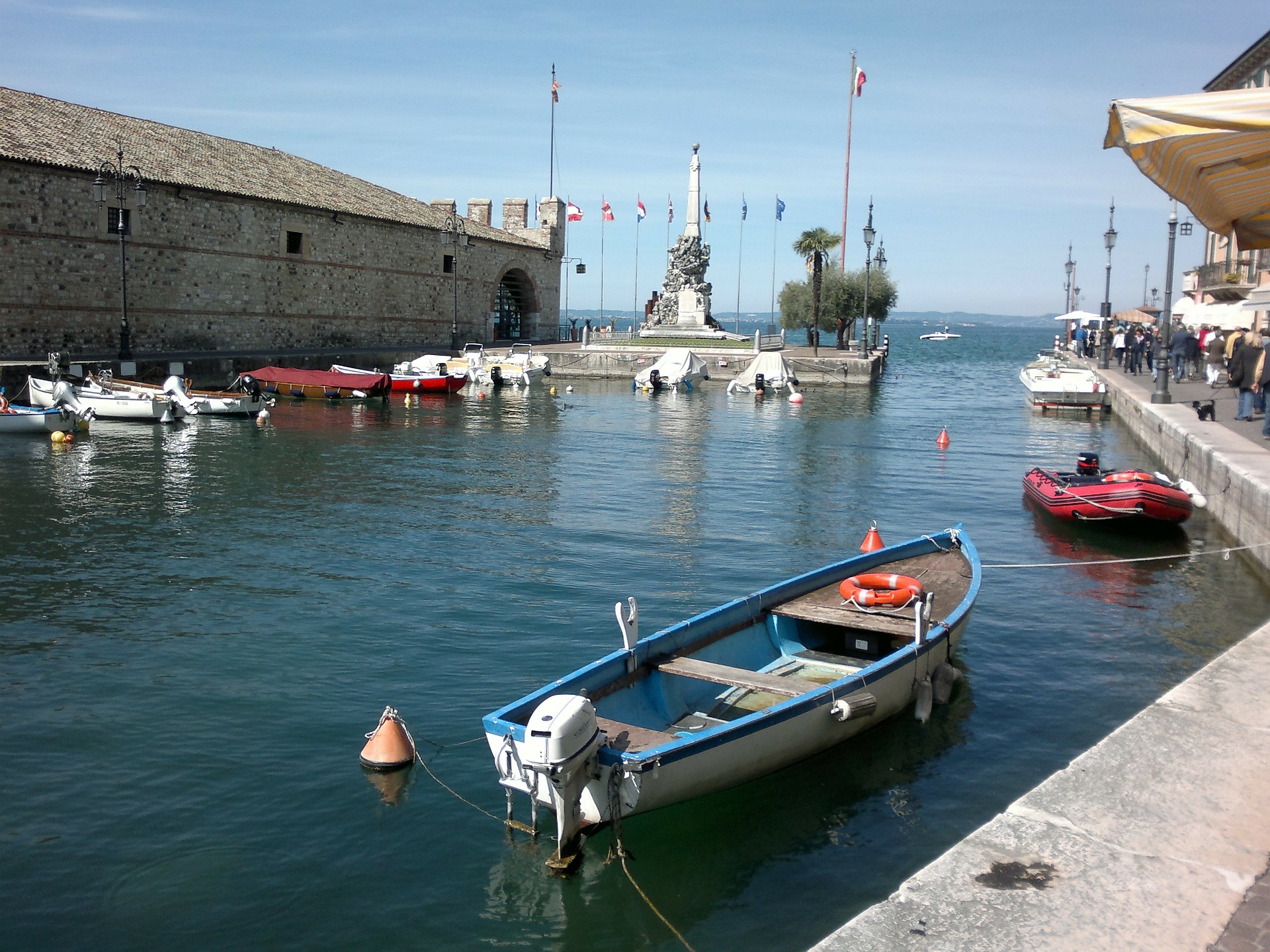 There is also a Scaligeri family castle with characteristic four towers in Lazise. It now occupies the Villa Bernini Park and is surrounded by a picturesque landscape dominated by palm trees and magnolias. We can only admire the castle from the outside, because it is privately owned.
Rest on Lake Garda
When relaxing in Lazise, it is worth staying in a comfortable and highly appreciated place - Camping Piani di Clodia . It is an ideal resort both for people looking for beautiful views (the picturesque landscape of Lake Garda and the beach), and for lovers of a bit of madness.
The latter can use the seven swimming pools available at the campsite, which are equipped with numerous slides (also for children) and two "artificial rivers". There are also three hot tubs, as well as a solarium with sun loungers. If we add numerous games for children, organized by animators and playgrounds, it will quickly turn out that Camping Piani di Clodia is a perfect place for the whole family.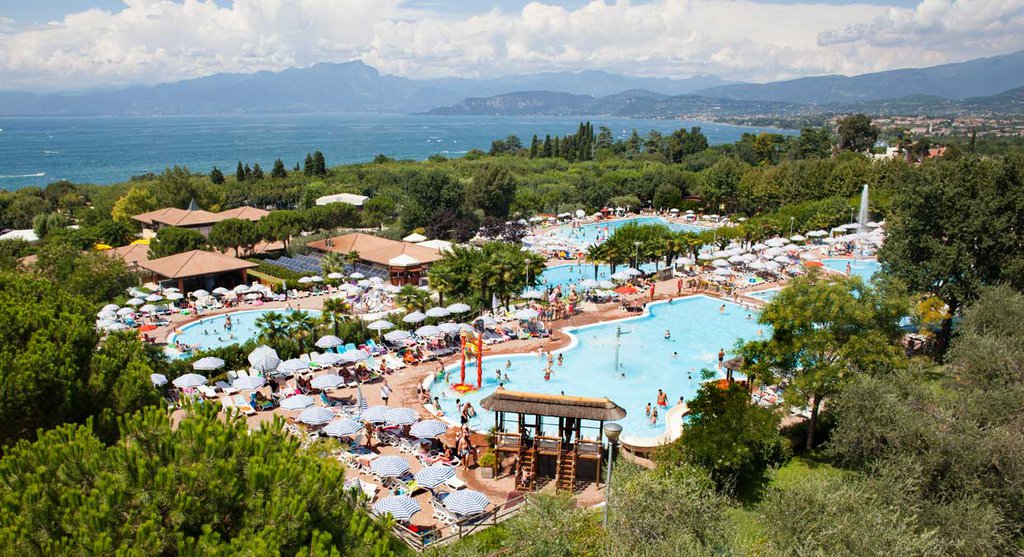 In the resort, we can rent one of the comfortable holiday homes that can accommodate from 2 to 6 people (some of them even have 3 bedrooms). In each of these houses you will find a fully equipped kitchen, a living room with a TV. Importantly - all rooms are air-conditioned! In addition, the houses have terraces, perfect for drinking your morning coffee.
We can also come with our own camper and park it on one of the many plots equipped with water and electricity connections or use the campsite.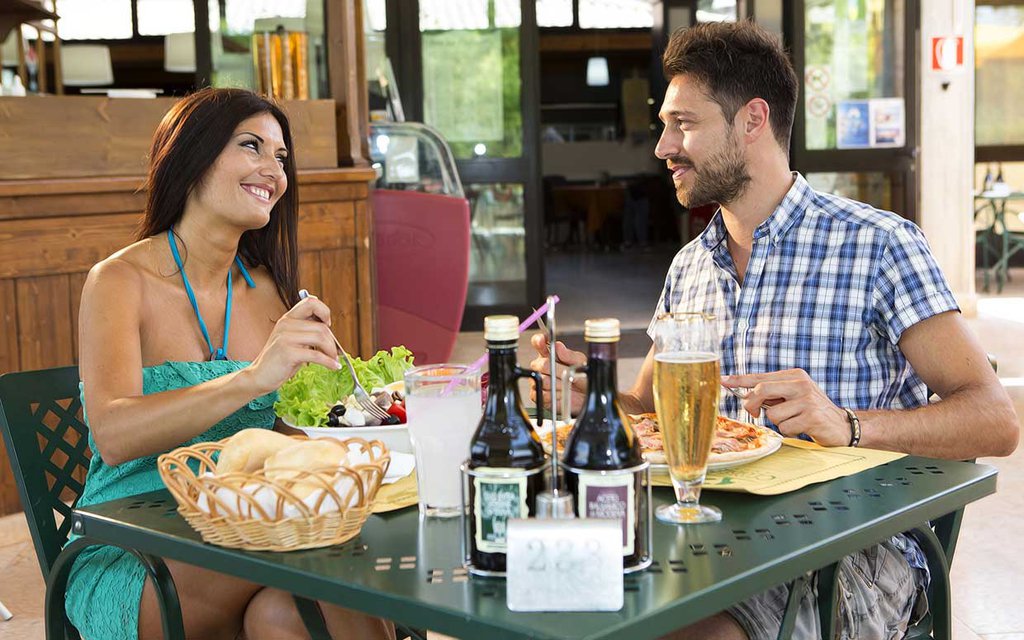 Camping Piani di Clodia is also a good place for everyone who is looking for new, amazing flavors and culinary experiences. There are numerous small bars by the pools and there are three restaurants in the resort: Catullo, Marco Aureoli and La Terrazza.
In addition to real Italian pizza, we will get amazing regional dishes there, and we can try numerous Italian wines, including those of the highest quality.
Italy, Croatia, Spain ... are the countries I would like to come back to every summer. I like to discover new places, whether it is a bustling capital city or a quiet town on a mountain slope.
Enjoyed reading this article? Share it!