Pra'delle Torri - camping with a pirate water ship near Venice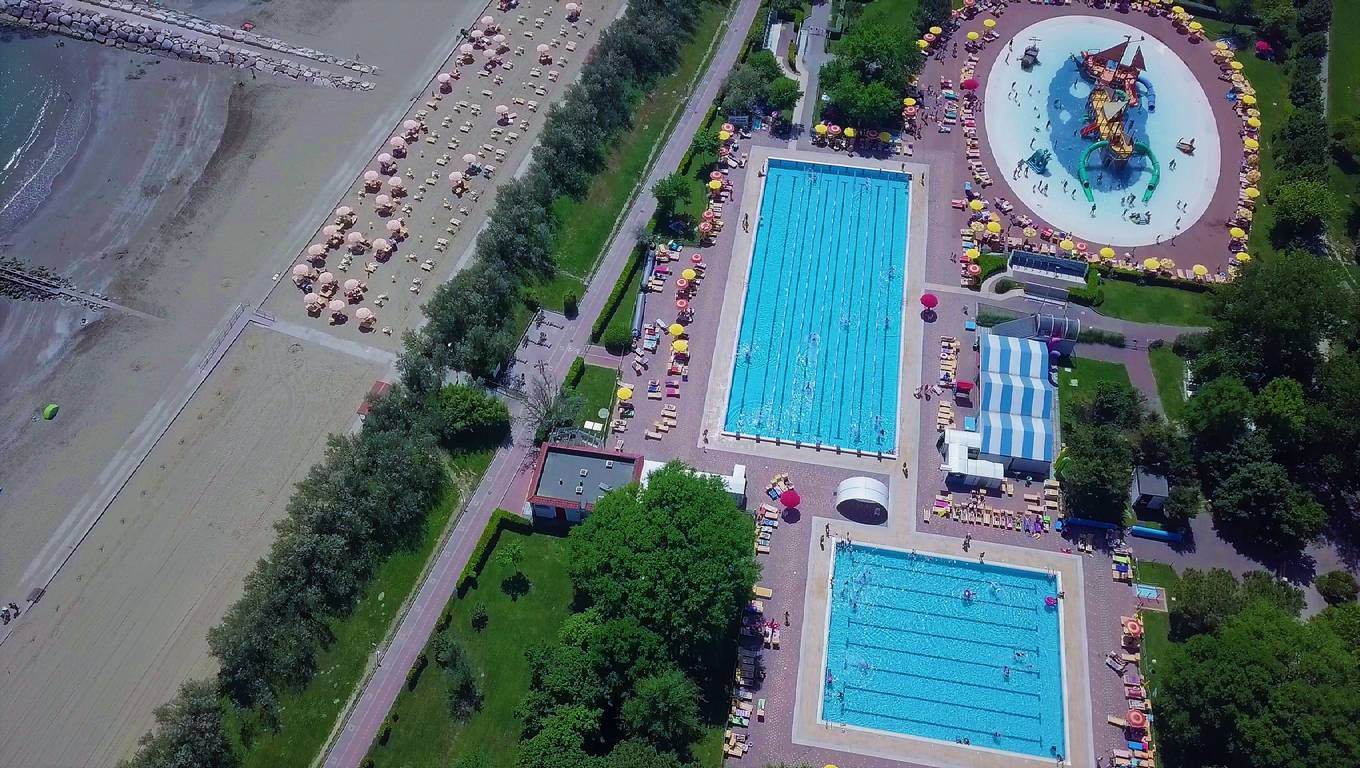 In mid-May 2018, we went on our traditional Italy tour. The first campground we visited was the 4 star Pra'delle Torri in Caorle on the Venetian Lagoon.
The area itself is quite popular among Polish tourists due to its close proximity to Poland. When it comes to camping, it surprised us very positively in many respects.
A campsite with many attractions
The entire property is set on vast grounds and offers various types of accommodation , from pitches for tents, caravans and motorhomes, to fully equipped glamping tents and holiday homes, to luxurious hotel apartments.
The latter are located in the immediate vicinity of the huge golf course belonging to the campground. Guests of Pra'delle Torri can also enjoy unlimited use of several swimming pools , access to a private beach, gym, skatepark and many kilometers of walking and cycling paths located directly at the campground.
See our video from this campground. If you like it, click "Catch it up" and subscribe to our channel, because there will only be more such movies.
We have created the CampRest portal for people who value freedom and travel on their own.
Enjoyed reading this article? Share it!