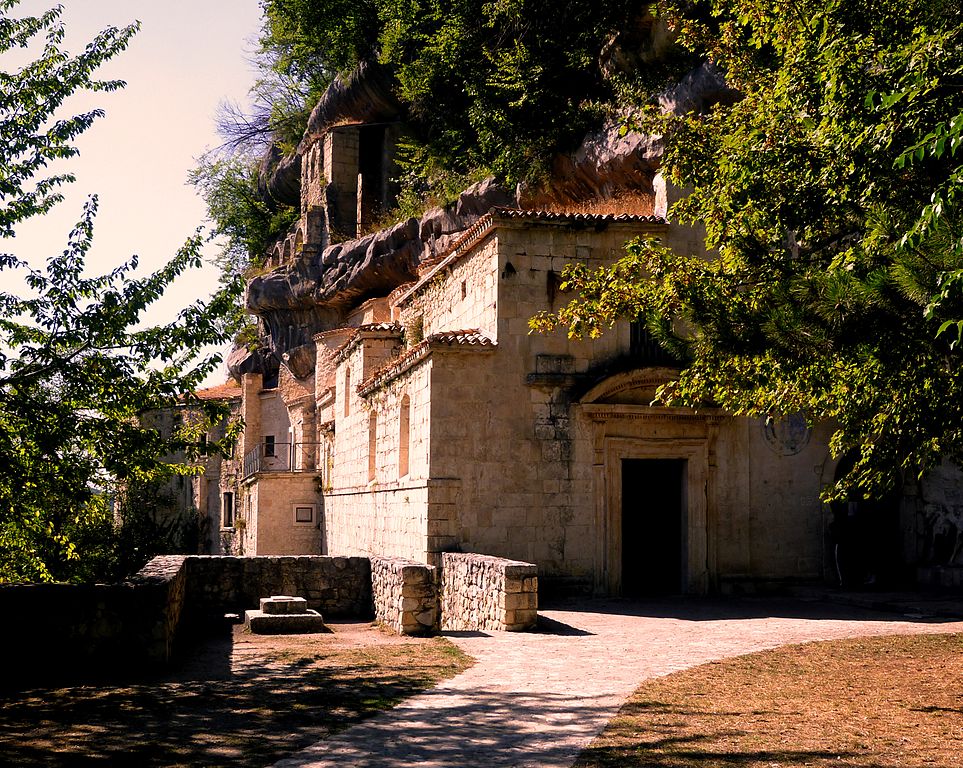 In all tourist guides describing the attractions of Abruzzo, we find two hermitages. They are located near Roccamorice, in the province of Pescara.
Roccamorice is a small village in the Italian region of Abruzzo. It rises on a rock on which a series of gray stone houses have been built. Canyons stretch below, creating natural protection. It is eagerly visited by amateurs of rock climbing, who find here great conditions for practicing their passion.
Parco Nazionale della Majella
A great advantage for any nature enthusiast is the proximity of the National Park della Majella . Its landscape consists of canyons, vast plateaus that can be admired from a great height, and solitary bare stone huts (the so-called tholos, or shepherds' shelters). There are also hermitages - in several of them in the 13th century lived the monk Peter of Morrone, later Pope Celestine V.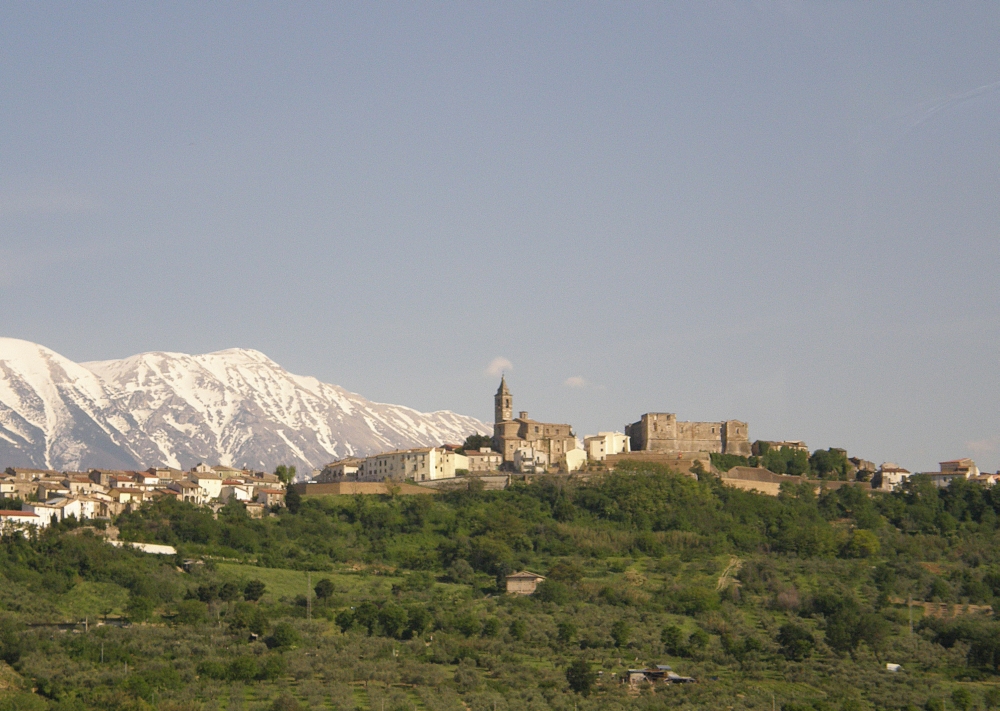 The park is unique in terms of its geographical location and the rare species of animals that inhabit it (including wolves and bears).
Papal cave
There are two hermitages not far from the village, for which Roccamorice is famous for the whole region. One of them is Eremo di Santo Spirito a Majella , about 9 km away. In the 11th century, the monk Desiderius - later Benedictine abbot, and then Pope Victor III - stayed there. This is the most famous hermitage in the Majella Mountains. It is worth visiting, if not for religious reasons, then certainly for the beauty of the place where it is located.
The second is Eremo di San Bartolomeo , located about 5 km from Roccamorice, older than the "papal" hermitage by three centuries. It is beautifully integrated into a rock ledge with a magnificent view of the valley and the mountain peaks in front of your eyes.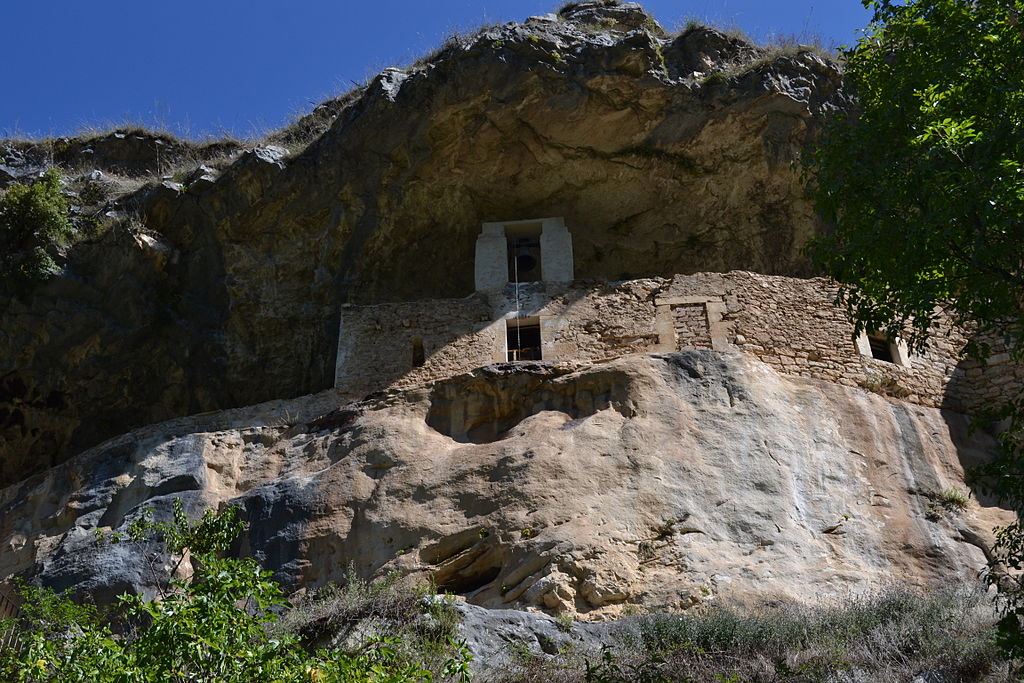 In winter, the roads to both hermits are often covered with a thick layer of snow, but this does not discourage persistent hikers. The most important thing is to have decent shoes and energy for the hike . Nature will repay you for your efforts, revealing unforgettable landscapes to us. High slopes await tourists, supported in the lower layers by carpets of forests, slopes crisscrossed by winding paths, ending in caves. The beautiful vision is joined by an equally beautiful sound in the form of singing birds, which live here very much.
Agritourism near Roccamorice
Vacationers who visit these regions of Italy prefer the closest possible contact with nature. The infrastructure met their expectations - the accommodation base consists of agritourism farms ensuring intimacy and peace. They serve local cuisine based on natural products, and tourists can relax and forget about the gray reality. Waiting for them include more than 10 hectares of organic farm Agriturismo Tholos . He invites you to his restaurant, to the farm where sheep and goats live, and to the fruit orchard. Tourists can buy pasta, flour, groats, bread, jams and preserves, cheese and cakes - all made according to traditional recipes, only from the highest quality ingredients.
Azienda Rurale Colle Della Serva also has nothing to be ashamed of when it comes to the wealth of offers for tourists visiting the region. The farm is located about 2 km from Abbateggio, a village belonging to the Parco Nazionale della Majella. It covers an area of 10 ha, with oak forests and arable fields. There are two stone huts where you can stay.
We can also find accommodation at Borgo San Martino Farm , a 40 ha farm. The owners cultivate ecologically, among others maize, barley and wheat, they grow olives and vines, and they also run a farm. They offer accommodation in comfortable rooms with a view of the Majella Mountains. For those looking for an intimate campground in Abruzzo , we can recommend the wonderful Eurcamping in Roseto Degli Abruzzi.
As you can see, the rocky, slightly harsh and dry Abruzzo has a lot to offer. Especially people who love nature, clean air and good quality food.
A writer by profession, a passion of a cat. One day he will see what is behind the Urals - good to Vladivostok. So far, when he can, he enjoys the sun of the countries of southern Europe. And it's also fun;)
Enjoyed reading this article? Share it!