Ixeo Time IT Edition 30 - more equipment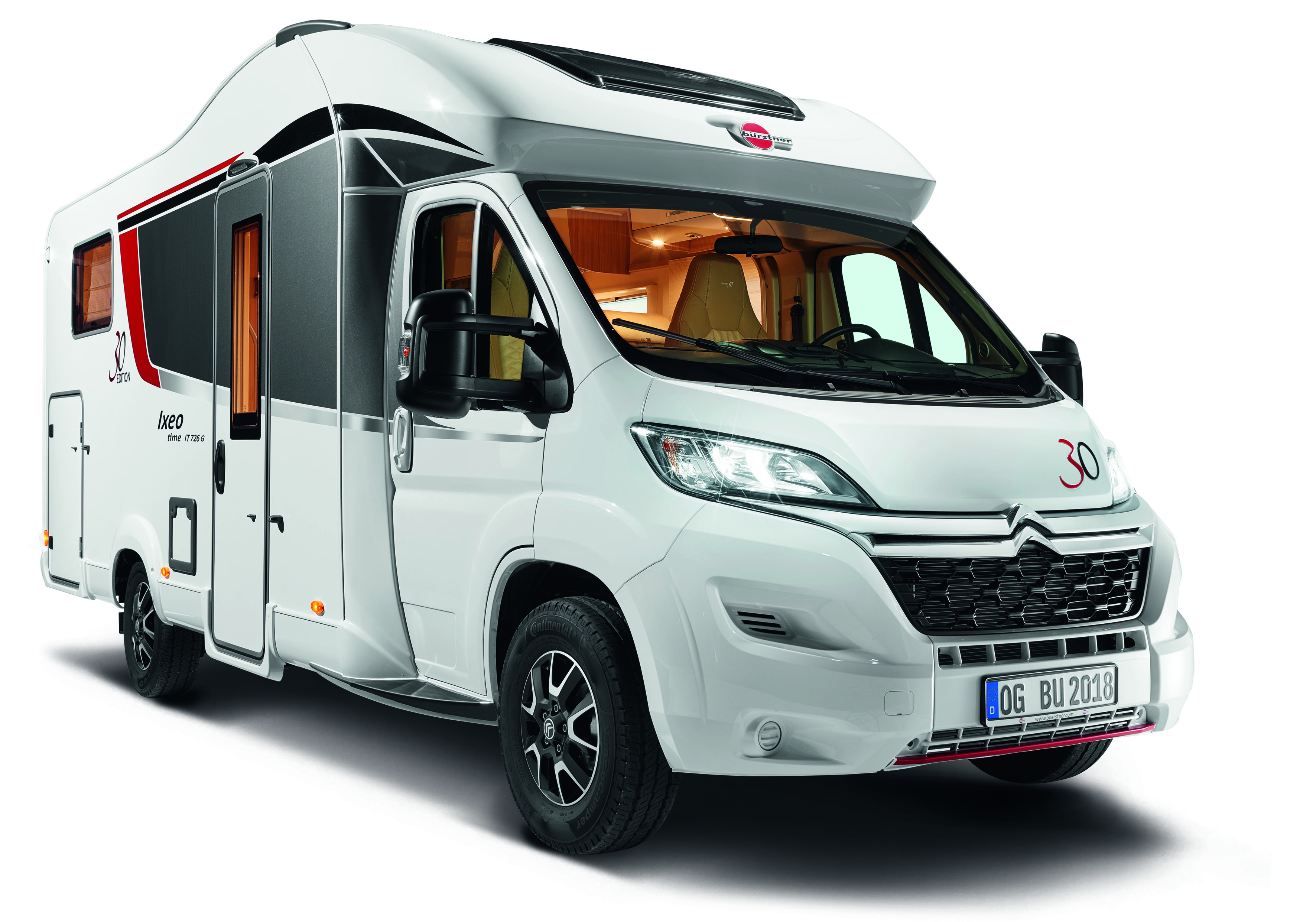 The Burstner models from the Edition 30 series give you the opportunity to buy a better equipped motorhome at a reasonable price. For example, Ixeo Time IT has add-ons worth approx. PLN 40,000 on board. zloty. Perhaps it would be an exaggeration to believe that the manufacturer gives them completely for free, but the overall quality / price ratio seems to be at least decent.
"30" is the jubilee edition. Burstner has prepared it to celebrate his 30 years of experience in the production of touring cars . It turned out that the offer of well-equipped motorhomes that have "almost everything for the price " hit the jackpot, thanks to which the model, which seemed to be a limited edition, has been regularly sold and is still offered, although two years have passed since its premiere.
A jubilee in three versions
The Ixeo Time IT model may be available on both Fiat and Citroen chassis, but due to Polish legal regulations, the base with French pedigree may count for greater popularity here. This is because Citroen can be equipped with an engine with a capacity of 2.0 liters , which allows you to enjoy a lower excise tax. This unit, despite its small capacity, boasts high power - 160 HP .
The Ixeo Time IT Edition 30 is currently available in three lengths , with each version having a slightly different interior layout. The 590 model is 599 cm long, with four seats and a double bed. The layout is quite original in this case, as there is a seating area at the front of the vehicle, while a kitchen and bathroom area is located at the rear .
The Ixeo Time IT 710 G is 100 centimeters longer and this is clearly visible in the interior. Motorhome residents can count on a double bed in the back, a double bed in the front (above the table) and an emergency place to sleep, organized in the dining corner. Between the dining room and the rear bed there is a fairly spacious kitchen area, and in front of it there is a bathroom with a toilet and a shower.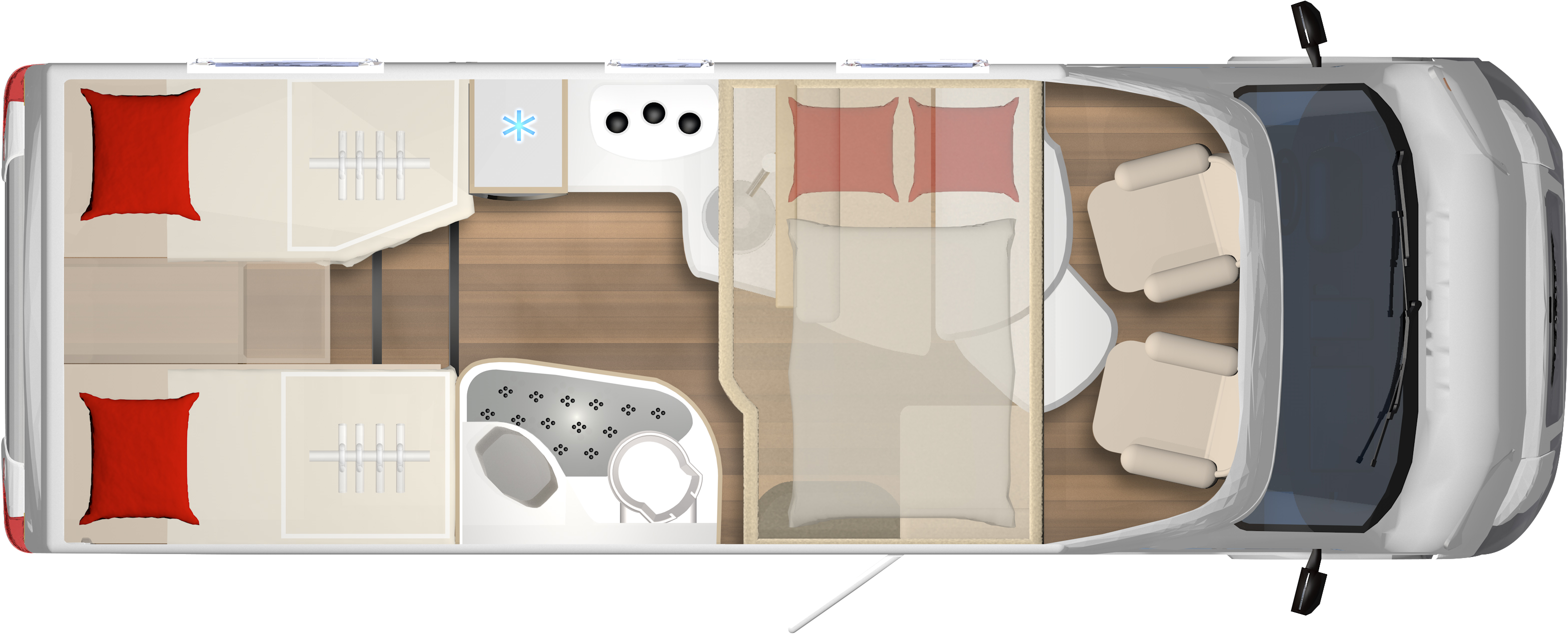 The most space can be found in the Ixeo Time IT 726 G with a length of 714 cm. In this model there are two longitudinal sleeping places at the back, and also (as in previous models) an electric lowered bed above the table and another sleeping place in the dining room.
Not only more elegance
However, what makes the 30 Edition stand out is the equipment. First of all - the elegant finish of this model with quilted armchair upholstery and high-gloss cabinet fronts (combined with elements in the color of magenta wood) can make an impression. Secondly, it is difficult to underestimate such amenities as three skylights , wide entrance doors (70 cm), a reinforced roof and a GRP floor.
Among the more "specific" devices in the jubilee Ixeo Time IT we can find, among others 145-liter fridge with freezer, Truma Combi 6 heater , 120-liter clean water tank, 90-liter waste water tank, and outside awning with integrated LED lighting .
The "30" version also includes small details that improve the aesthetics of the interior, such as additional cushions, a leather steering wheel and gear lever, and aluminum trim elements.
As standard, we will receive, among others: cruise control , manual air conditioning in the driver's cabin, light alloy wheels, safety systems (ESP + ASR, hill start support system, Traction +), or a multimedia system with navigation and a reversing camera .
The Ixeo Time IT Edition 30 model in the longest variant, i.e. 726 G, costs approx. 270 thousand in Poland. PLN (already with VAT and excise duty). This model can be purchased in Katowice, at the Caravan-MIKA company ( campingi.net.pl ) . Interestingly, in the same company, we can also rent a vehicle from Edition 30. Thanks to this, everyone can check whether the jubilee version is able to meet its requirements.
Sometimes it is better to get lost than to ask for directions too much. Aldous Huxley
Enjoyed reading this article? Share it!